For the first time in well over a decade, a Lufthansa plane took off with a competitive business class product! 😉
Lufthansa's new interim A350 business class
In late 2021 we learned that Lufthansa would be picking up four former Philippine Airlines Airbus A350s. The Philippine flag carrier was in bankruptcy protection and looking to downsize, and part of that involved offloading some A350s.
Lufthansa saw an opportunity here, and decided to acquire these planes, presumably with really favorable pricing. This is in addition to the aircraft orders that Lufthansa placed for A350-900s and 787-9s in both March 2019 and May 2021.
Lufthansa decided not to significantly alter the interiors of these former Philippine Airlines A350s, and that means the airline is introducing its best business class product yet. Below is the first picture of the business class product that will be found on four Lufthansa A350-900s. These planes feature just 30 business class seats, in a 1-2-1 configuration.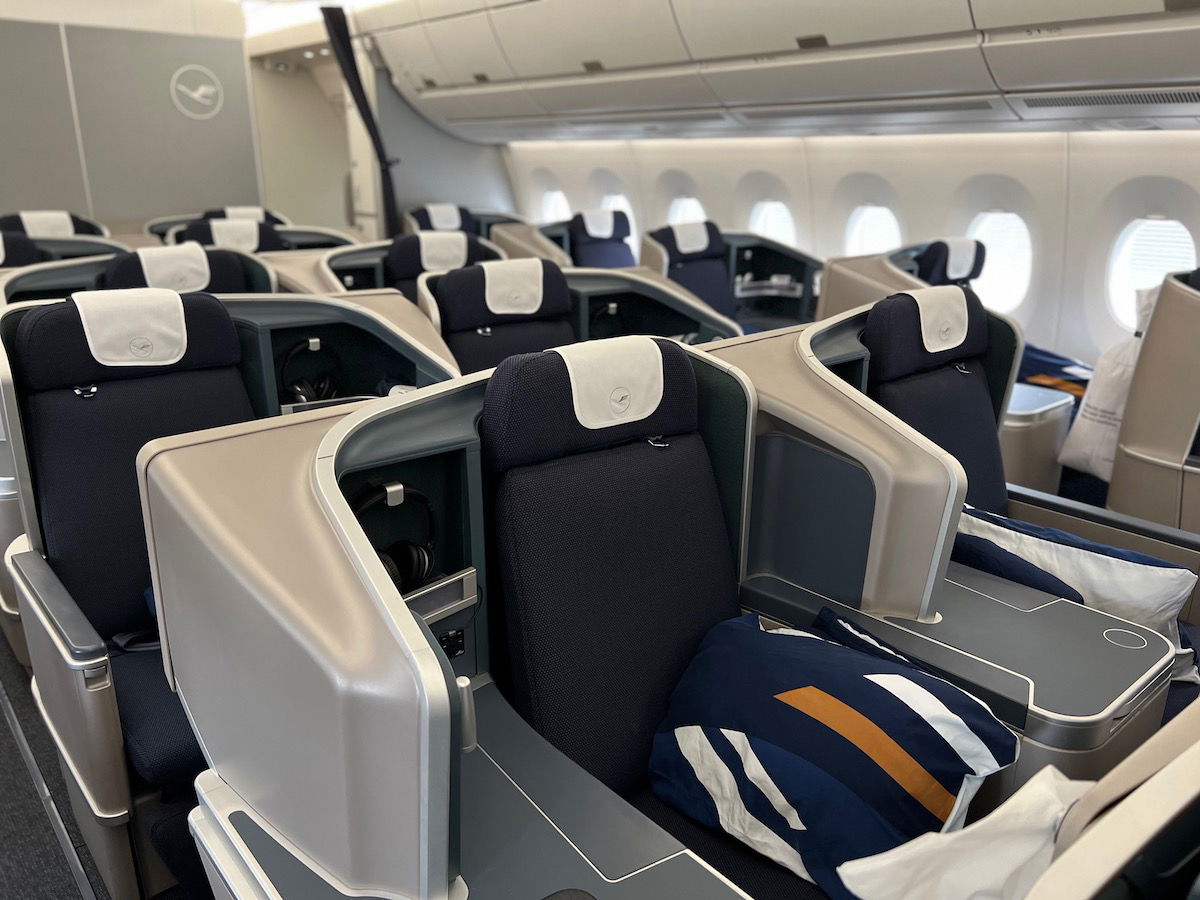 That compares quite favorably to Lufthansa's standard business class, which is in a 2-2-2 configuration (though there are 48 seats, so this new configuration represents a significant reduction in premium seats).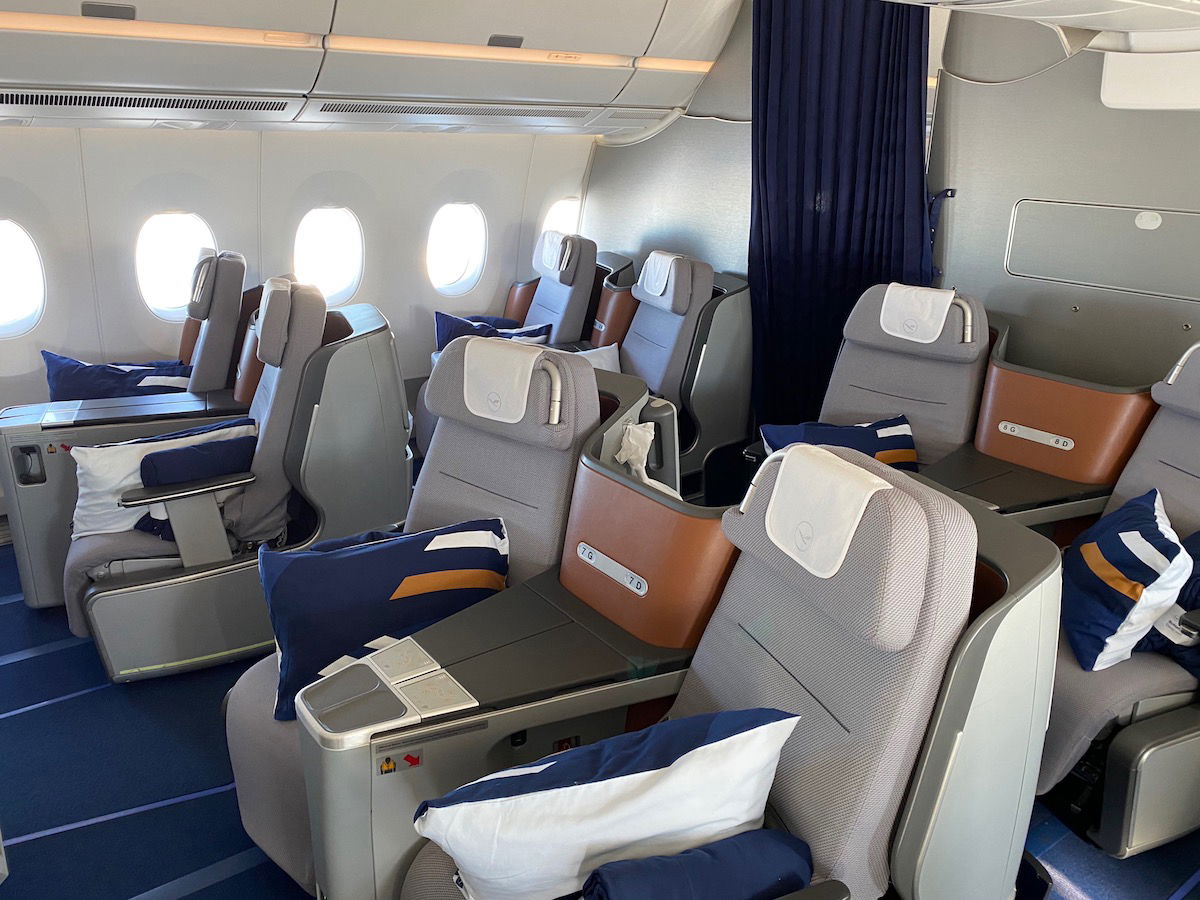 Which routes feature Lufthansa's new A350 business class?
The plan is for Lufthansa to fly these A350-900s with new business class from Munich (MUC) to destinations in Canada, including:
Montreal (YUL)
Toronto (YYZ)
Vancouver (YVR)
The first plane with the new cabins has the registration code D-AIVC, and the plane is flying today from Munich to Toronto. You can expect that it'll be rotated between those destinations in the coming weeks, until the other planes enter service (at which point all the routes should consistently have the new cabins).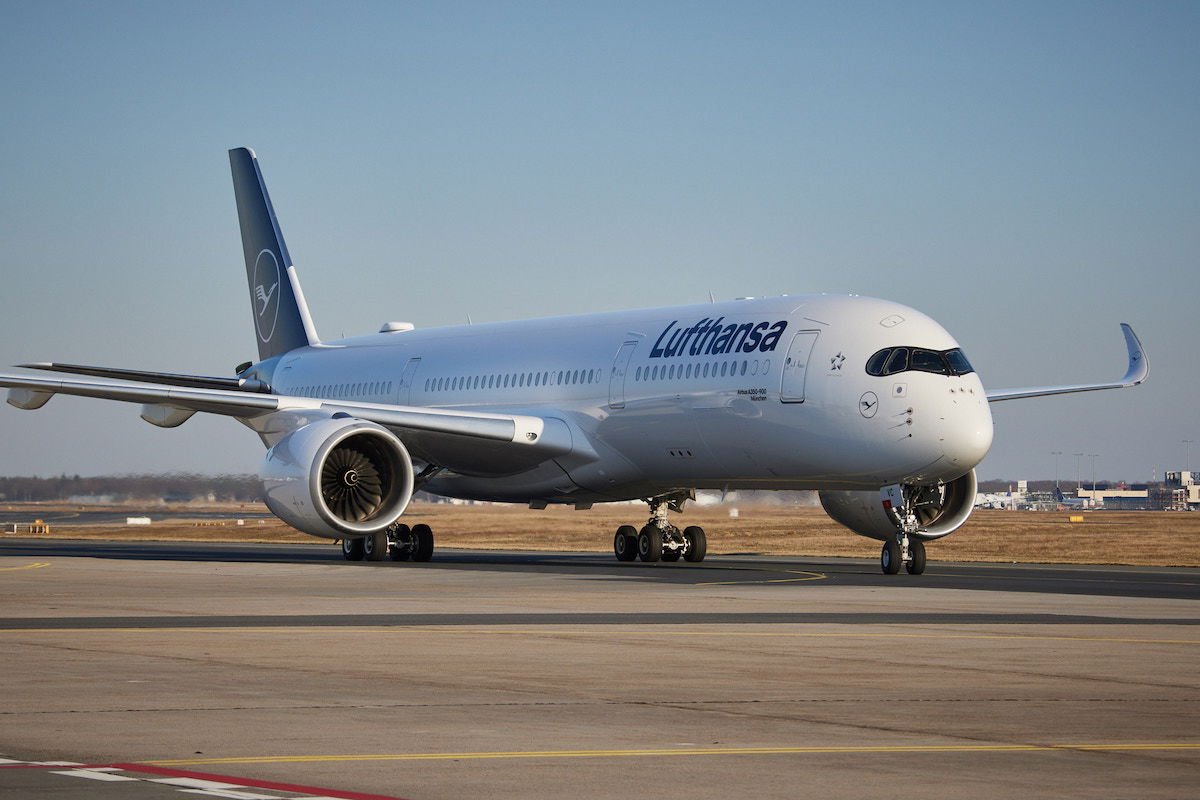 What about Lufthansa's other new business class product?
Back in 2017, Lufthansa unveiled what was supposed to be the carrier's new business class product. Nearly five years later, not a single plane has those seats. Why? The plan was initially for the new seats to debut on the Boeing 777-9, which was supposed to become Lufthansa's new flagship aircraft. However, delivery of that plane keeps getting delayed, and is now planned for 2025 at the earliest.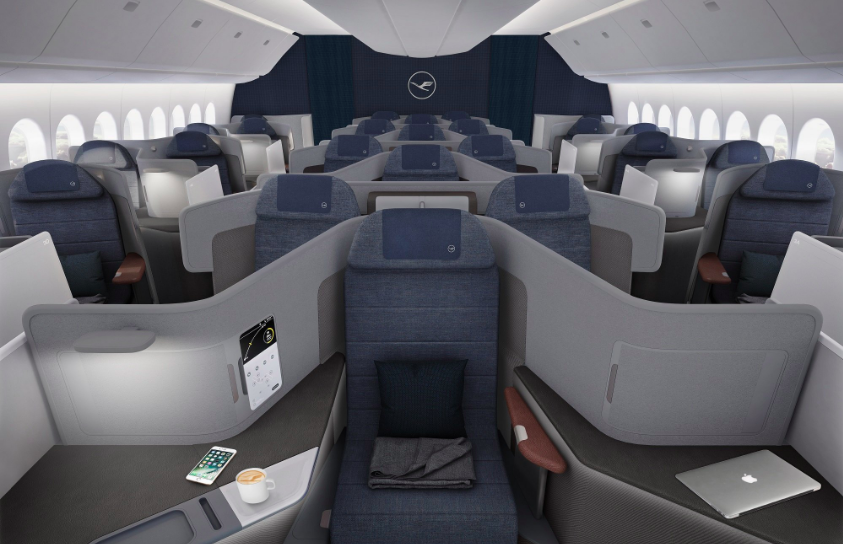 Lufthansa's latest plan is that some 787s and A350s delivered in 2023 will feature the new cabins. We don't have exact details yet, but that's the general plan.
Just to be clear, only the A350s acquired from Philippine Airlines will feature these staggered seats that have debuted today. There are no plans to reconfigure existing planes with those cabins.
Bottom line
Lufthansa is acquiring four former Philippine Airlines Airbus A350s, and the airline won't be doing much to change the cabins of these planes. The good news is that this represents a huge improvement for Lufthansa business class passengers, as they'll finally get seats with direct aisle access.
The first of these planes has entered service as of today, and over the coming months we can expect that all flights from Munich to Montreal, Toronto, and Vancouver, will feature these planes.
What do you make of Lufthansa's "new" A350 business class?