Last November I wrote about how Malaysia Airlines is in the process of installing a new business class product throughout their A330 fleet.
Malaysia is greatly downsizing following the especially rough couple of years they've had. They're retiring all their Boeing 777 aircraft, leaving the A380 and A330 as their only longhaul planes. While the A380s have fully flat beds, the A330s feature angled seats as of now, which aren't really competitive if they hope to gain any high yield traffic.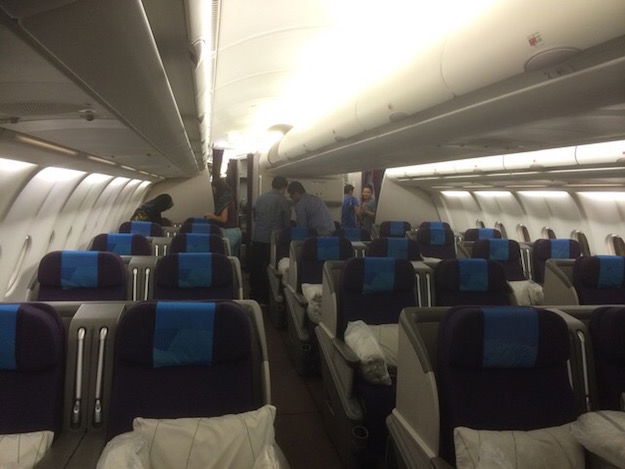 Malaysia Airlines' old A330 business class
To try and become a bit more competitive, Malaysia Airlines is installing a new fully flat business class product. Malaysia is going with a pretty standard Vantage-style staggered business class seat, as you'll find on Austrian, Brussels, Delta, Jet Airways, Swiss, etc. It's hardly cutting edge, but given that Malaysia primarily flies these within Asia and to Australia, it's not like the plane is used for any true longhauls.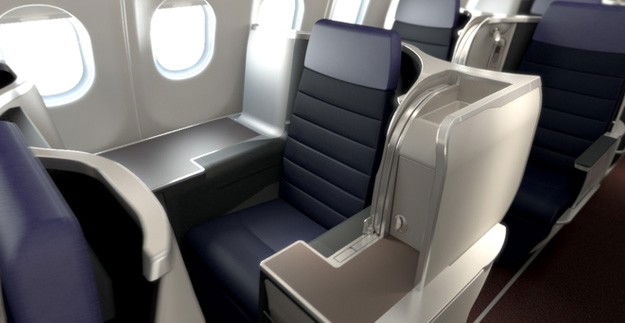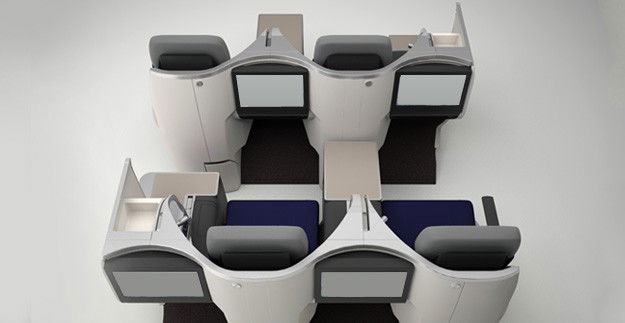 One major implication of this update is that the business class cabin is being reduced from 36 seats 27 seats, so presumably that will result in fewer award seats and discounted fares (then again Malaysia generally has abysmal load factors, so maybe not).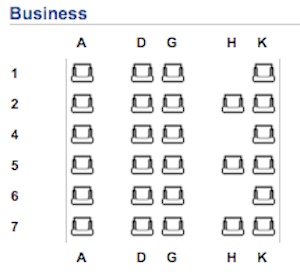 Malaysia Airlines originally announced that the new business class product would be available starting in April 2016, though it seems like they're ahead of schedule.
Via airlineroute.net, Malaysia Airlines will begin offering their new business class product between Kuala Lumpur and Sydney as of March 23, 2016. The following flight will be operated with the new business class product on a daily basis:
MH141 Kuala Lumpur to Sydney departing 9:00AM arriving 7:15PM
MH140 Sydney to Kuala Lumpur departing 9:40PM arriving 4:30AM (+1 day)
Malaysia Airlines has 15 A330s in their fleet, and apparently plans on reconfiguring them pretty quickly, so I'd expect that all the A330s will feature the new product within a year or so.
Bottom line
It's exciting to see that Malaysia Airlines' new business class installation is ahead of schedule. Malaysia has some great premium fares and is part of oneworld, so their new business class product is pretty compelling. I can't wait to try it out sometimes, as I've enjoyed the flights I've taken on Malaysia.