Malaysia Airlines is in a terrible financial situation, and finally has a new CEO, Christoph Mueller, who's trying to turn the company around by cleaning house.
And he's not being moderate in how he's approaching it. As I've written about in the past, Malaysia Airlines is trying to sell all of their A380s and some of their 777s. On top of that, it was previously announced that Mueller plans to lay off ~6,000 people in the coming months, which is ~30% of Malaysia's workforce.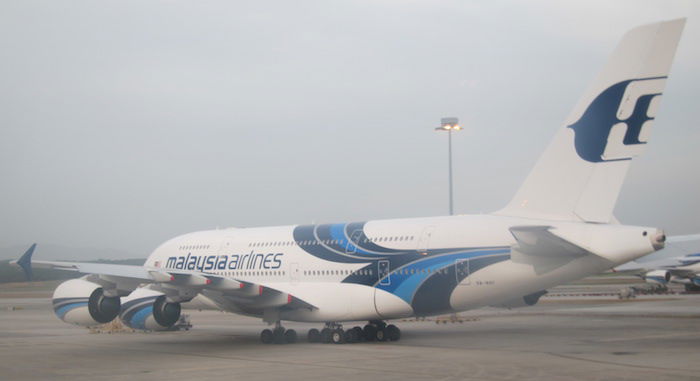 Well, based on the latest information we have, it looks like the layoffs could be even more extreme than that. I can't even imagine what morale is like at the airline right now.
Malaysia Airlines' parent company MAS is being shut down altogether, and all assets and liabilities are being transferred to MAS Bhd, which will be the new airline. In the process, Malaysia Airlines will be laying off all their employees, and then will be rehiring some employees for MAS Bhd, which will begin operations on September 1, 2015. Unfortunately it looks like even more people will be laid off than previously assumed.
Via The Straits Times:
MAS, one of the country's biggest government-linked companies (GLC), will terminate its entire workforce to start afresh as a smaller airline with a regional focus rather than international.

The only person spared is chief executive Christoph Mueller, who was hired to lead the new airline but was then roped in to manage the transition.

No GLC in Malaysia has ever sacked nearly everyone and this could well be the most number of people ever sacked in one day in Malaysia.

Today, an administrator will be appointed. He is Datuk Mohammad Faiz Azmi, executive chairman of the consulting and audit firm PricewaterhouseCoopers. He will sign all the termination letters, which will be sent out on Wednesday.
The number of layoffs could be closer to 8,000, as the airline might be eliminating 6,000 roles, and not just 6,000 jobs (many roles require more than one employee):
About two-thirds of the 20,000 staff will be offered jobs with new conditions.

It was reported earlier that 6,000 staff would be axed but sources now say that in effect, it is that 6,000 roles that could be cut and some of those roles could be done by more than one staff.

So sources say the final number of staff asked to go could be over 8,000, but in stages over a year.
The airline industry is one of passion, and for many the airline was a national pride. I can't even imagine what it's like to be an employee that has been at the airline for several decades, and not know whether you'll have a job in a few months.
Fortunately Mueller is the brightest crisis CEO out there, though he's not one who believes in minor adjustments:
"We are not without our weapons. It's doable, and it depends on the vigor in which we pursue the cost reduction," he said.
I'm not sure I'd necessarily use the term "weapon" if I were the CEO of an airline which had a plane shot down last year, but I think the idea of what he's saying is spot on.
Here's to hoping Malaysia Airlines returns stronger than ever, painful as the changes may be.