On Tuesday evening my dad and I flew Lufthansa's A380 first class from Houston to Frankfurt. Lufthansa's first class product is incredibly consistent, not just across flights on the same aircraft, but across all aircraft. They have the same types of seats on all planes featuring first class, and the cabins on the A340 and A380 look virtually identical.
Lufthansa's A380 first class consists of eight seats, in a 1-2-1 configuration. There are more spacious first class seats, but in my opinion the cabin is elegant.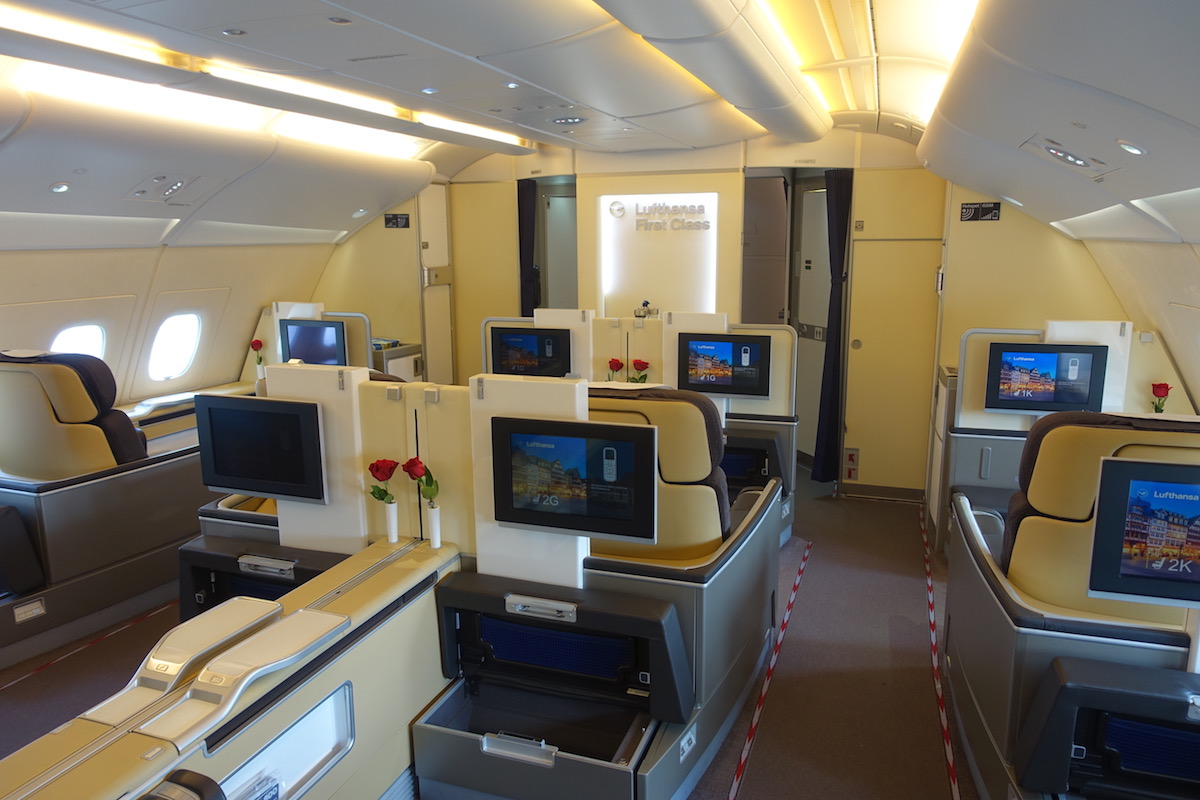 There are privacy shields that can be raised around seats for more privacy, so while it's not a fully enclosed suite, you also don't feel "exposed."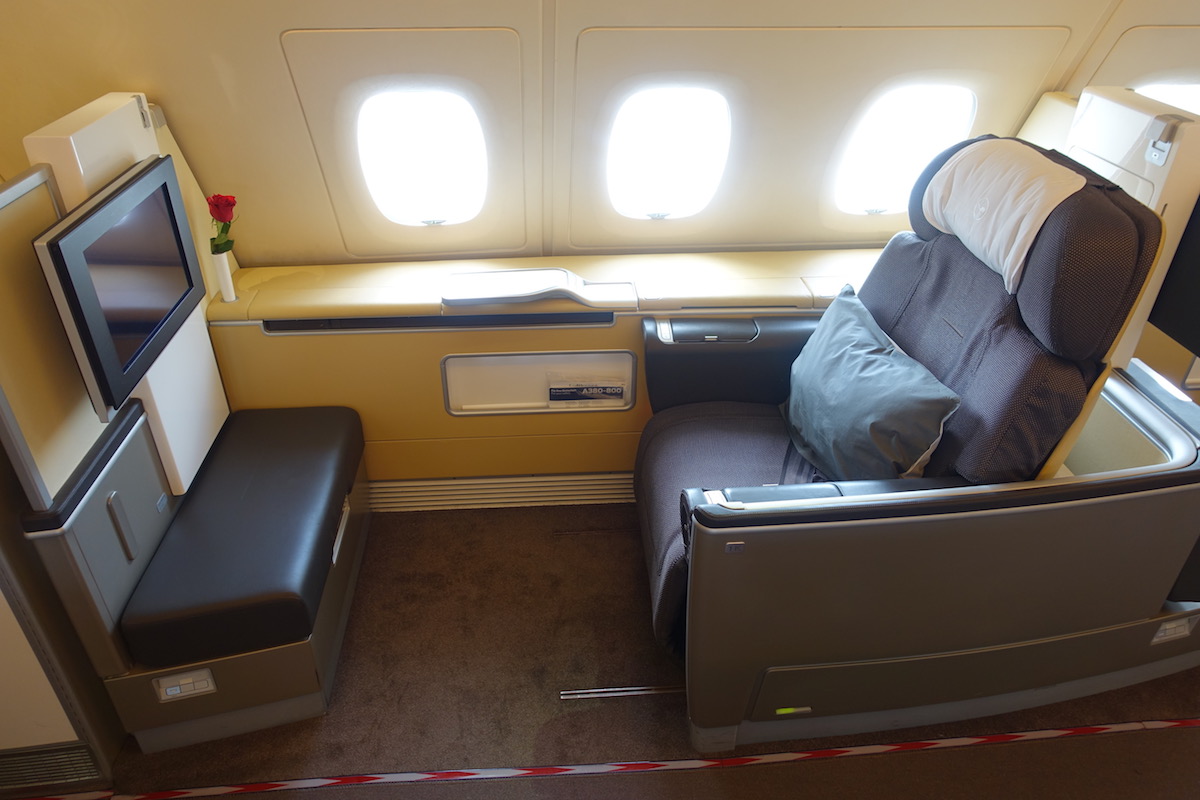 One of the unique features of the A380 is that Lufthansa installed bigger lavatories on the plane in first class, so the two lavatories in the front are significantly larger than usual.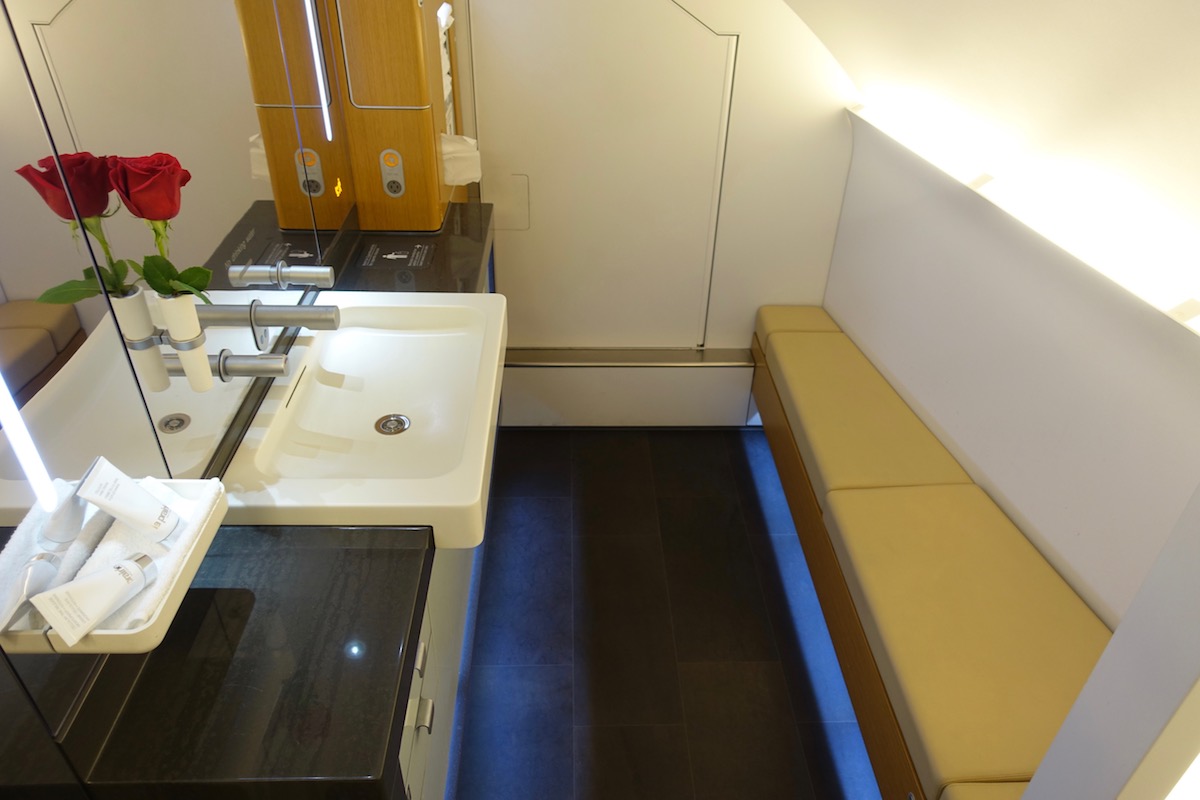 I'm not sure I totally get why, but Lufthansa also has urinals in the lavatories, making them the only airline I know of to have these.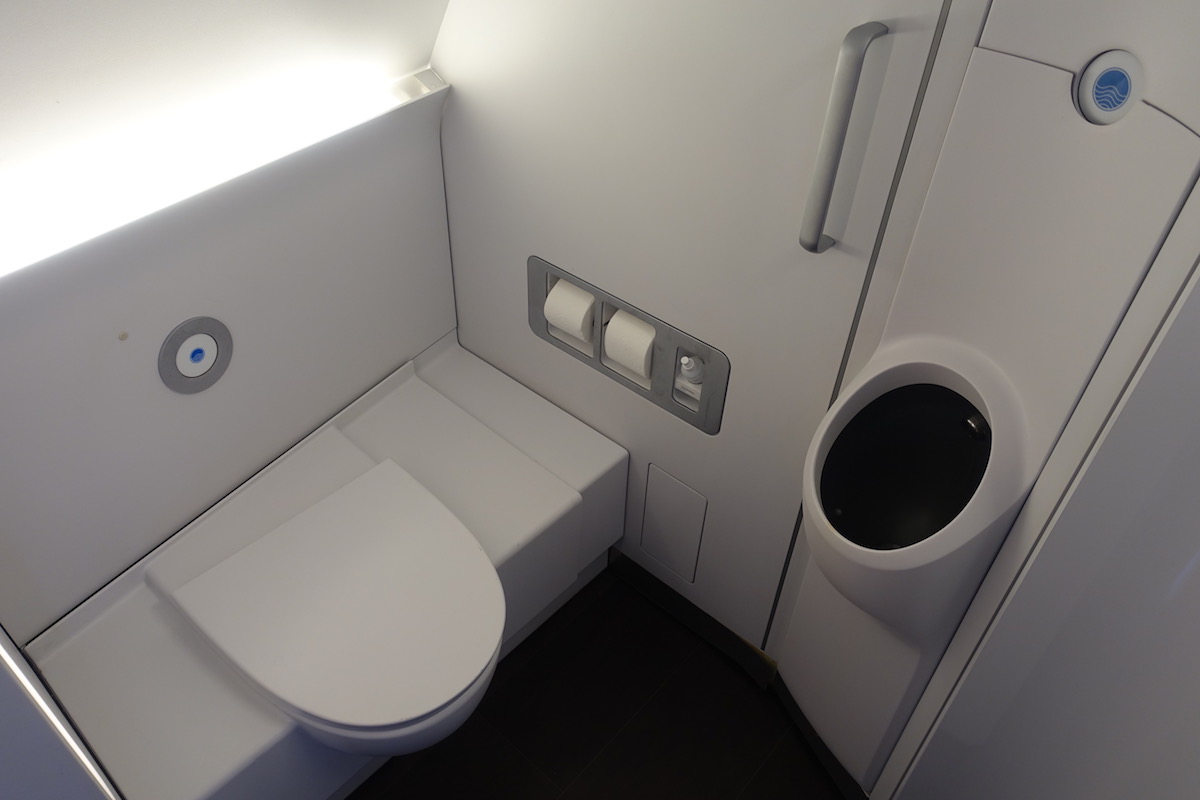 They've also recently refreshed their amenities a bit. While the pajamas are still from van Laack, the style changed a bit. They also updated their slippers, which are now the most well padded slippers I've ever been offered, either in the air or on the ground. The catch is that if you have big feet they don't really fit. The area you slip your feet into is tiny.
While the amenity kit contents haven't changed, the kit itself is new (though it's rather boring).
Lufthansa is also very consistent with their meal service. There was caviar to start, which was plated at each seat.
Then there was a tray with three appetizers, as well as a salad. You can take all of them, none of them, or anything in between.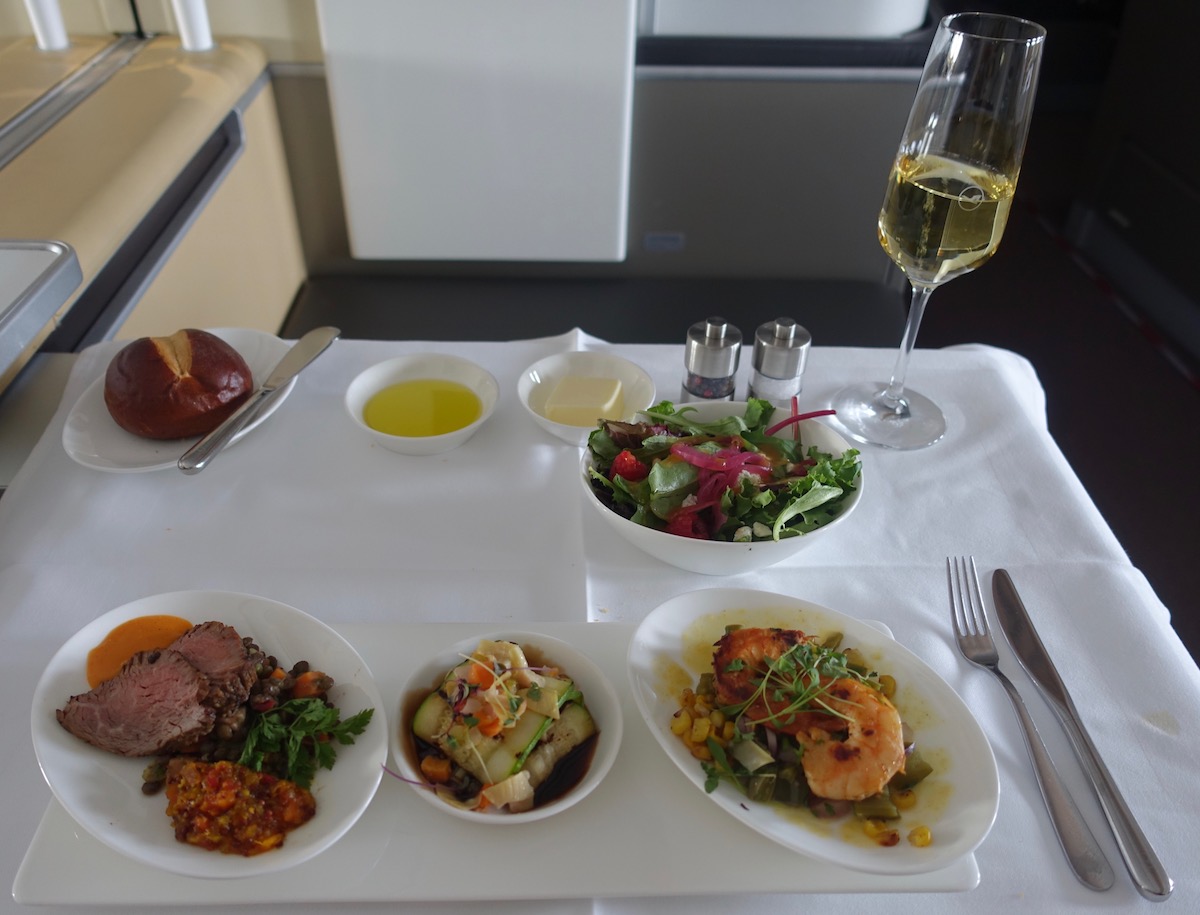 As I often do, I decided to skip the main course, and headed straight for dessert, which was a brownie with ice cream.
The flight time was nine hours, and the meal service was done two hours after takeoff. Lufthansa has an excellent mattress pad, and I managed to sleep for five hours solid, and woke up just under two hours before landing in Frankfurt.
As usual, Lufthansa first class was near perfection. Don't get me wrong, there are better first class products out there. But for me it continues to be the very best option for transatlantic travel when you combine the fact that it's quite easy to snag an award seat within a couple of weeks of departure, and also that redemption rates are reasonable.
Lufthansa consistently has excellent service, solid food and amenities, and a comfortable bed, making it a great option for transatlantic flights.
I'll have a full trip report soon!