Lufthansa will be introducing a new business class on upcoming 787s, but it won't be the carrier's new business class that was announced back in 2017. In this post I wanted to talk about what we know about the new business class product, and then share my best guess of what seats Lufthansa will offer.
Business class on Lufthansa's upcoming 787s
On Monday it was announced that Lufthansa ordered an additional five Boeing 787-9s and five Airbus A350-900s (on top of the existing order).
Perhaps most exciting is that Lufthansa will take delivery of all five of those Boeing 787-9s in 2021 and early 2022. While the timing may (understandably) seem strange, the reason for this is that Lufthansa got a great deal on the planes since they've already been manufactured and were intended for other airlines.
One question I raised is what business class seats Lufthansa would offer on these 787s: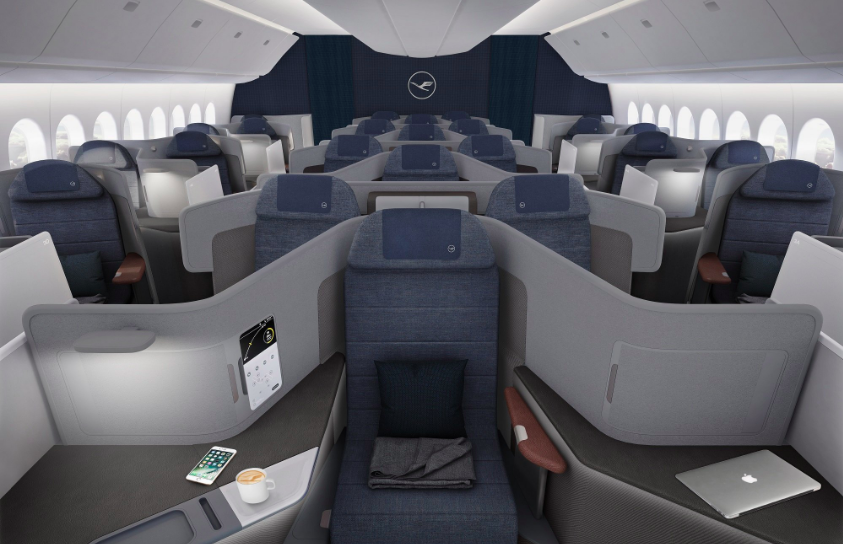 Lufthansa's new business class for the Boeing 777-9
With Lufthansa taking delivery of its first 787 in a matter of months, where does that leave us? It's reported by aero.de that Lufthansa will introduce an "upgraded" business class product on upcoming Boeing 787s, but not the new business class product we're eventually expecting.
It's being claimed that Lufthansa will be designing a business class product similar to what it's currently offering, but with direct aisle access from every seat (for the record, I don't think this is quite correct, as I don't think Lufthansa is "designing" anything, but more on that below).
As a Lufthansa spokesperson explains:
The five Boeing 787s that Lufthansa will receive by mid-2022 will have an upgraded Business Class compared to the current product. This represents an important first step in improving our long-haul product as a whole, in the course of which the new Lufthansa Group Business Class will be introduced.
Which Boeing 787-9s is Lufthansa getting?
Lufthansa's upcoming Boeing 787-9s are planes that were manufactured for other airlines, but those airlines decided not to take delivery of the planes.
The always knowledgeable @xJonNYC suggests these 787-9s will have "inherited" business class seats. Therefore figuring out which airline(s) these planes were intended for could also give us a clue of what business class seats to expect.
I've seen some people speculate that these 787-9s were intended for Norwegian. On the surface that makes sense, given that there are four 787-9s that have been manufactured and that were intended for Norwegian, but which the airline will no longer take delivery of, given that Norwegian has cut all long haul routes.
However, the fact that Lufthansa plans to "inherit" business class seats seems to suggest that this isn't the source of the planes, because Norwegian doesn't have business class (but rather only premium economy).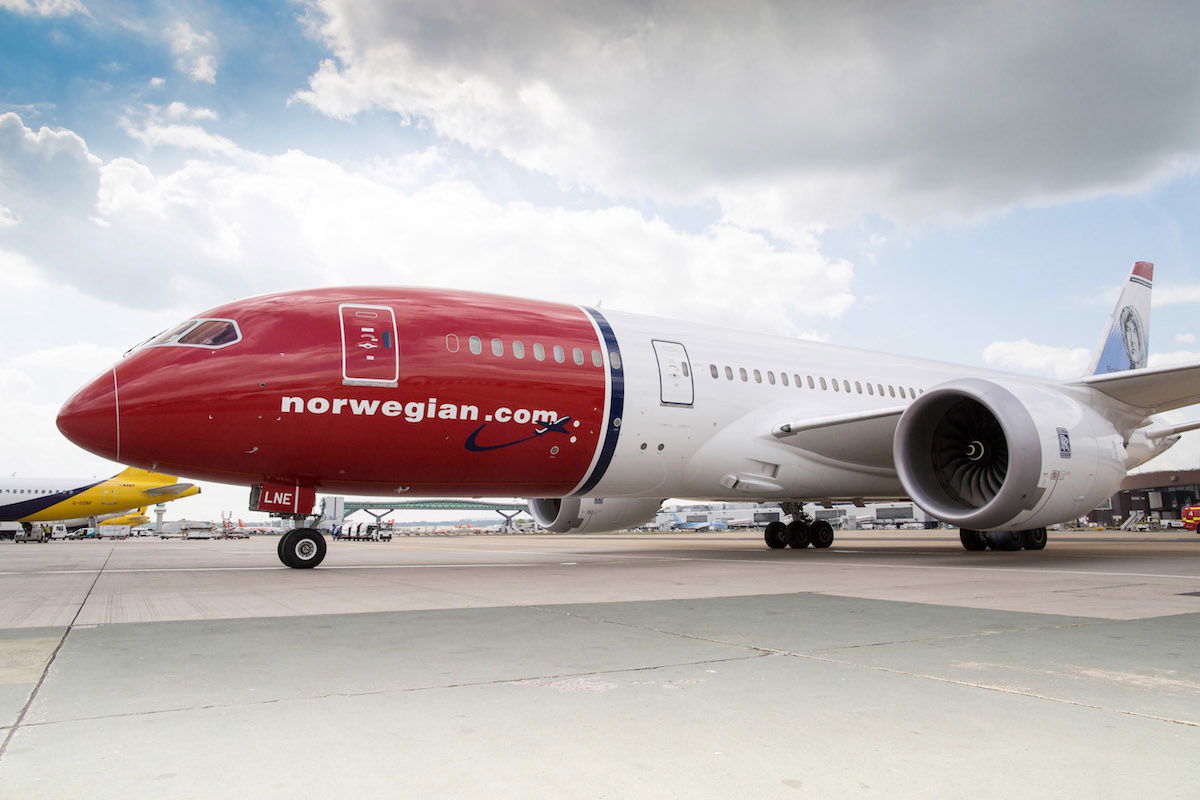 Could Lufthansa be acquiring 787-9s intended for Norwegian?
To me the much more likely explanation is that these were 787-9s that were intended for Hainan Airlines or Vistara, based purely on the cabin configuration.
Hainan is in a terrible financial situation, and hasn't taken delivery of quite a few new planes. As a matter of fact, Vistara has taken over some of Hainan's orders, but there are questions about Vistara's willingness to take delivery of more 787-9s.
Here's what I'm expecting from Lufthansa
For context, Lufthansa's current business class product is in a 2-2-2 configuration, and I can't think of any practical or efficient way you'd turn that into a 1-2-1 configuration, as is hinted at in the initial story quoted above. Yes, Apex Suites are awesome and also in a 2-2-2 configuration, but those seats are expensive and the density isn't great, so I doubt that's what Lufthansa is getting.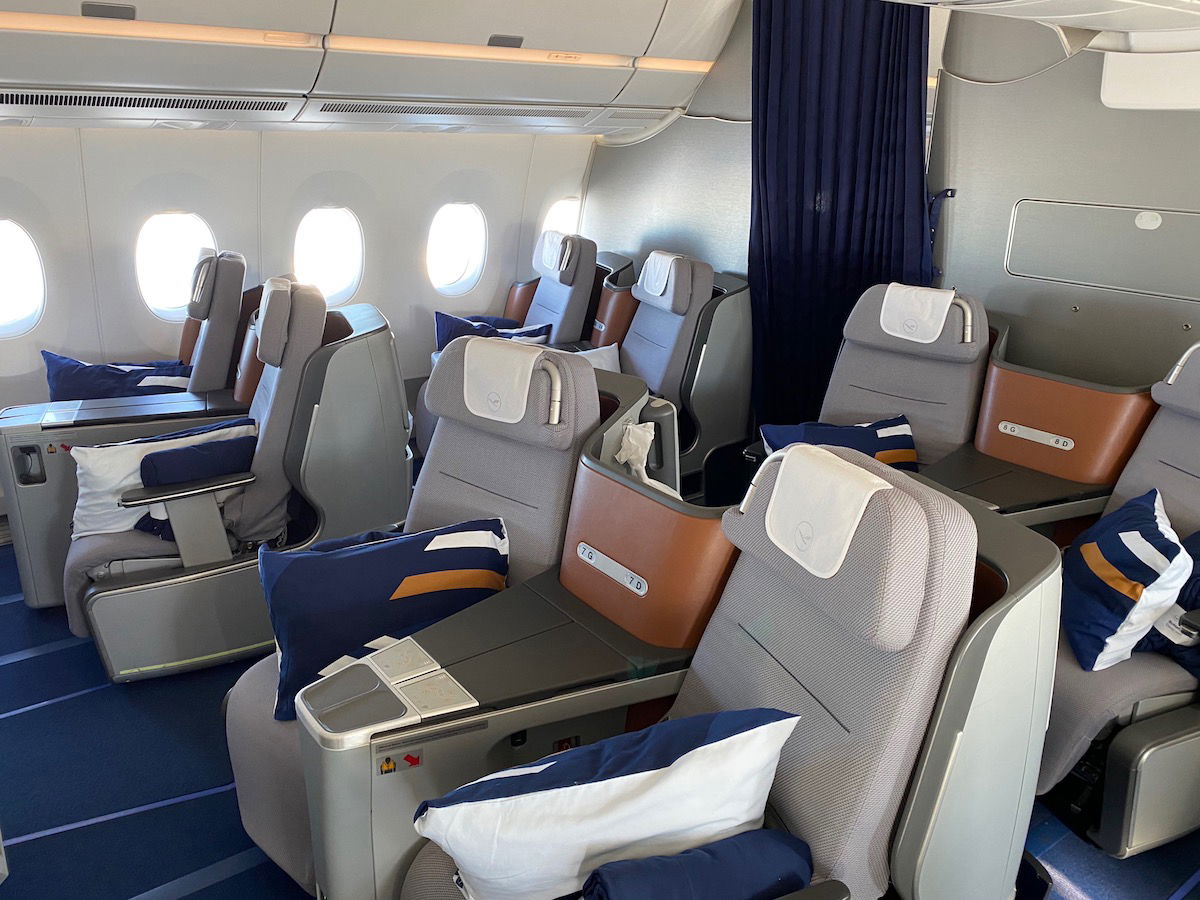 Lufthansa's current business class product
The only logical explanation here is that Lufthansa is "inheriting" business class seats that were planned for these planes, given the short notice. My money is on one of two options.
I think the most likely explanation is that Lufthansa will have reverse herringbone seats, which you'll find on a variety of airlines. There are two versions — there are the Safran Cirrus seats and the Collins Aerospace Super Diamond seats, which are among the most common seats on 787s (Hainan has the former).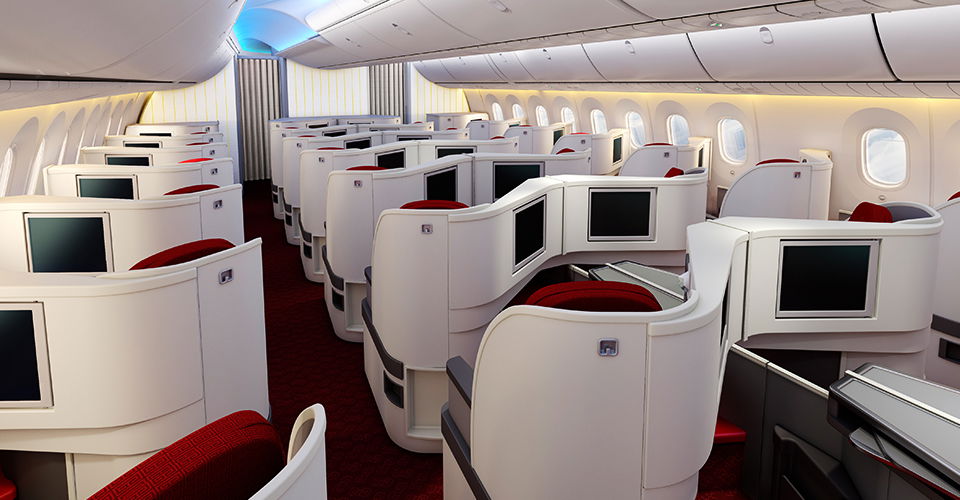 Hainan's Boeing 787-9 business class
The second most likely option, in my opinion, is that Lufthansa's 787-9s will get Stelia Aerospace Symphony seats, which is what Vistara offers (you'll also find these seats on Singapore Airlines, Turkish Airlines, etc.).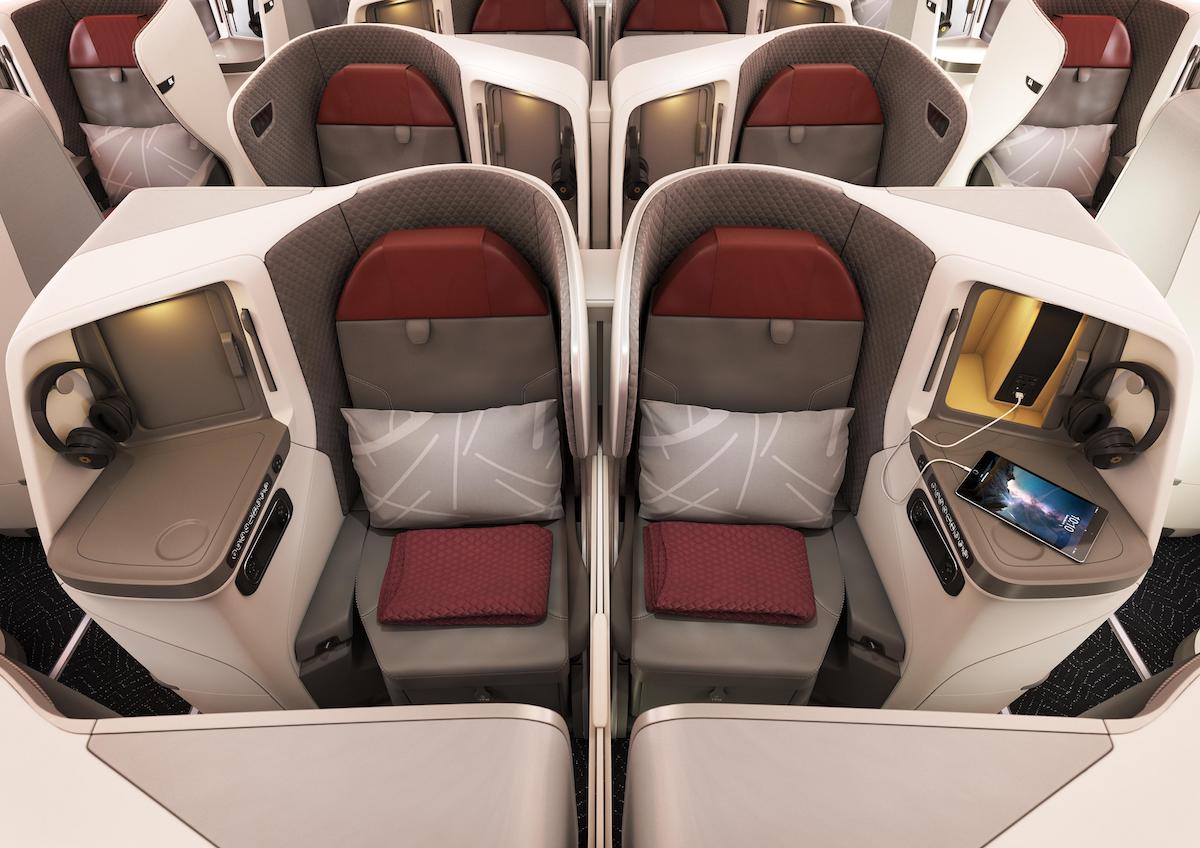 Vistara's Boeing 787-9 business class
Bottom line
Lufthansa will be taking delivery of five Boeing 787-9s in the coming months, and the airline plans to introduce a business class product featuring direct aisle access from every seat.
No, the plane won't have Lufthansa's new business class product announced in 2017, but rather will have some sort of other product, likely inherited from whatever airline was supposed to get these planes. If I had to guess, I'd say these 787-9s were initially intended for Hainan Airlines, and that Lufthansa will offer reverse herringbone seats in business class.
What are you expecting from Lufthansa's 787 business class?