It used to be "around the world in 80 days". Now it is less than 80 hours thanks to modern, fuel efficient, long range aircraft like the Boeing 787 Dreamliner and Airbus A350. These have allowed all sorts of new, ultra longhaul routes to become a possibility.
Airlines are constantly trying to outdo each other to hold the coveted title of operating the world's longest flight.
Two airlines that are especially interested in the possibilities of ultra longhaul travel are Qantas and Singapore Airlines.
Qantas has always been at a geographical disadvantage as an 'end-point' carrier. While it has operated flights to the 'motherland' of London for decades, until just last week they were always via a city in either Asia or the Middle East where the plane could refuel, and passengers could stretch their legs.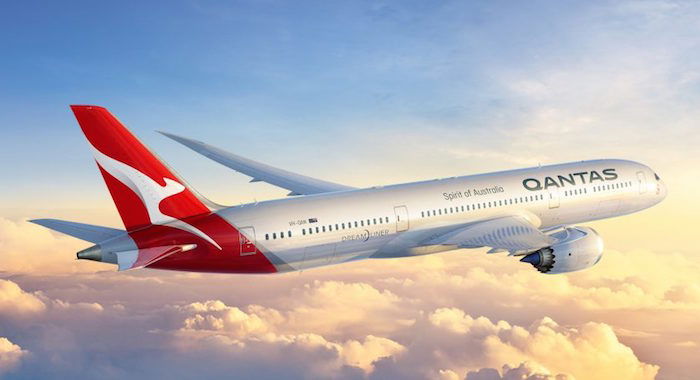 Their new 787 Dreamliners have meant that Qantas can now operate London to Perth direct, but Qantas have long term goals to one day operate their prized QF1 service from Sydney to London non-stop. Sydney to New York direct is also on their dream wish list, eliminating the stopover in Los Angeles.
Singapore Airlines used to operate direct flights from Singapore to Los Angeles and New York using ultra low density, but fuel guzzling A340s. These unprofitable flights ended years ago but later this year Singapore Airlines will receive their first Airbus A350-900ULR, for which they are the launch customer. This plane has been developed with Singapore Airlines specific destinations in mind and will make direct, fuel efficient flights to Los Angeles and New York a reality.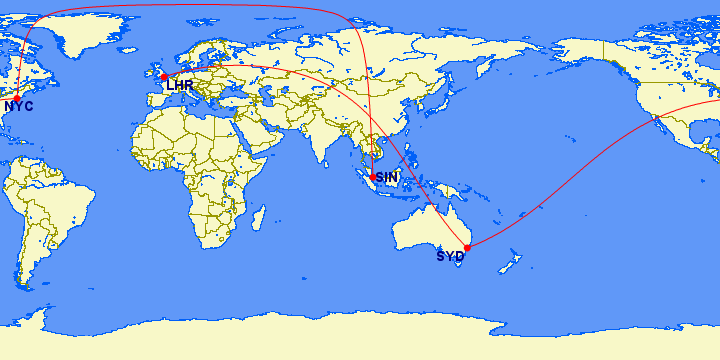 These two airlines may leap-frog each other as the holder of world's longest flight, as technology continues to improve and 20 hour flights will become a reality.
Both airlines have trumpeted the benefits of offering direct, incredibly long flights so their passengers do not need to connect, but is longer actually better?
It depends on where you are sitting
Since getting into this 'hobby', I have taken dozens of short, medium and longhaul premium flights but have not taken an economy flight over six hours in six years. To be honest the thought of even a 12 hour overnight flight down the 'back of the bus' terrifies me and puts me off visiting plenty of exotic destinations if I can't get there comfortably.
There is absolutely no way I could consider a 20 hour flight in a middle seat in row 68 regardless of the airline. I cannot imagine how ruined I would feel afterwards. I'd also be very hesitant to spend this time in premium economy.
Of course, business and first class is the real allure of these ultra longhaul flights. The opportunity to eat whenever you want and have a proper flat bed to sleep whenever you want would make the journey much more bearable, and even enjoyable.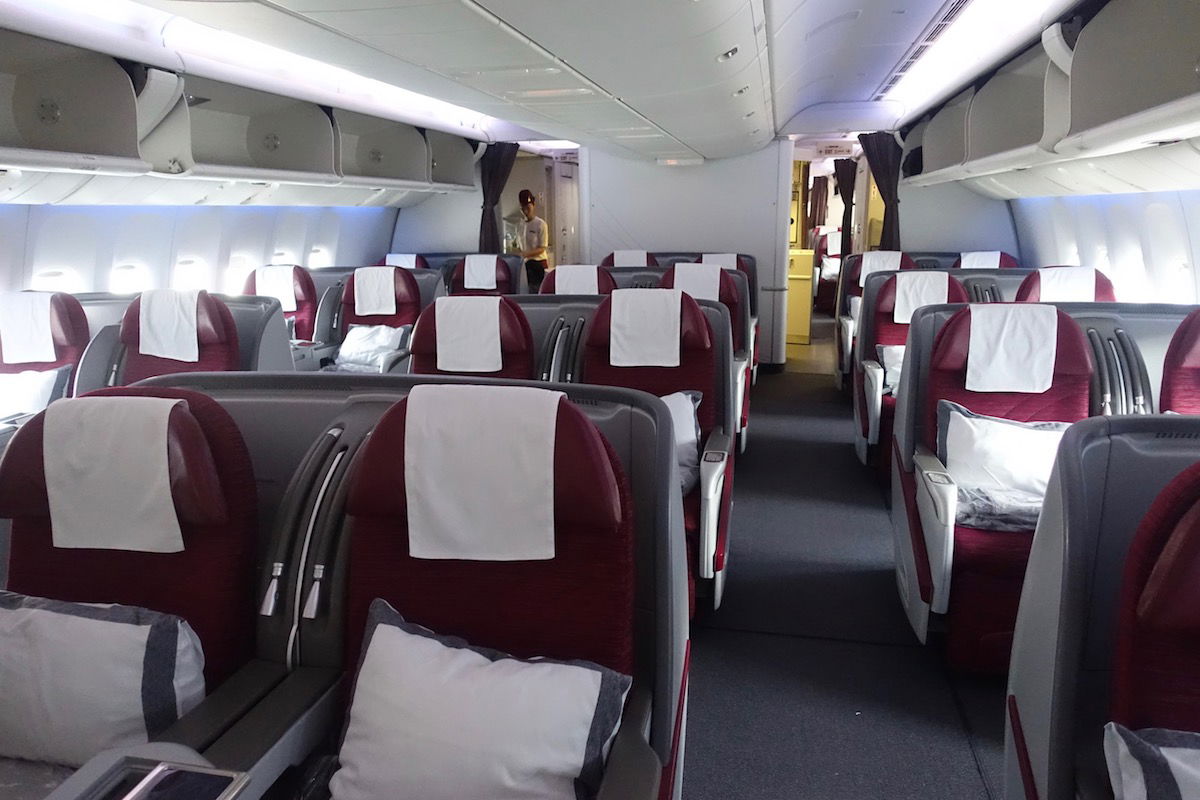 Qantas do operate a relatively low-density, premium-heavy configuration on their London to Perth flight, but there are still 166 economy seats in a 3-3-3 configuration that they need to fill on these flights.
No way. Ever.
Cabin fever
When I moved to London there were plenty of mileage redeeming options to choose from to move my life from Australia. I chose Etihad first class.
As I was in no rush to get there I chose two day flights (Melbourne to Abu Dhabi, and then Abu Dhabi to London), both day flights flying west, with a 14 hour overnight stopover in between. This was so I could enjoy the experience as much as possible.
And enjoy it I did.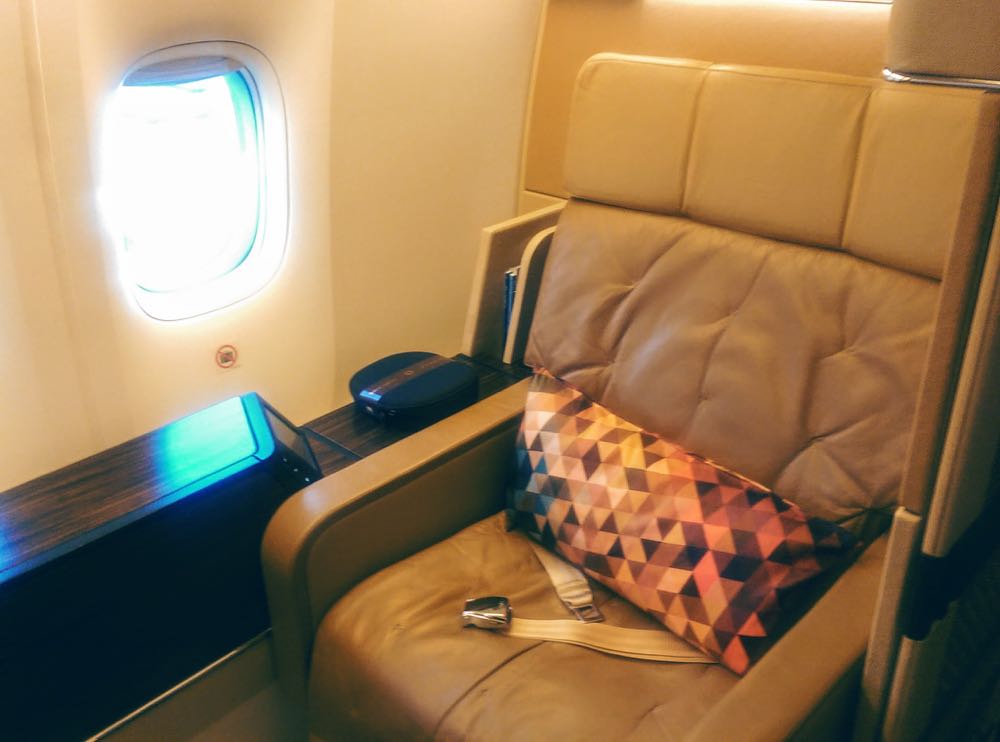 But on a 13+ hour first class flight to Abu Dhabi after eating a delicious multi-course lunch with some champagne and fine wines, watching a movie or two and then having a nap in the late afternoon, by about hour number eight I was actually bored. I wasn't hungry or tired, and didn't want to drink just for the sake of it.
I ended up wandering the cabin repeatedly and was very ready to disembark when we landed.
It was wonderful to get off the plane, sleep in a proper bed at an airport hotel, have a swim in their rooftop pool the next morning in a completely foreign country. Then have a good wander around the airport and lounge, have a massage and then eventually mosey onto the next flight refreshed, excited and ready to go.
It was great to break up the trip and if Etihad had offered a 24 hour non-stop flight I wouldn't have taken it, even in first class.
No more stopover adventures
I love a stopover and I'll be writing about some of these experiences in separate posts.
I've had such interesting adventures, and it's a great way to sample a new city/country before committing a whole holiday there. I love sleeping in a proper bed, eating a local meal, and wandering through a new area.
Non-stop flights mean no more adventures. There are countries like Qatar I would never have visited had it not been for choosing to stop at a carrier's hub, and I am so glad I did.
Even flights like QF1 that carry a single flight number from Sydney to London or the current SQ26 from Singapore to New York stop in Singapore, and Frankfurt (respectively) for around two hours to refuel. All passengers de-plane so the aircraft can be properly cleaned and restocked.
This allows those passengers with lounge access to shower and all passengers to stretch their legs and have a stroll through the airport. I always feel better having this break, especially when I can shower and re-board feeling refreshed and relaxed.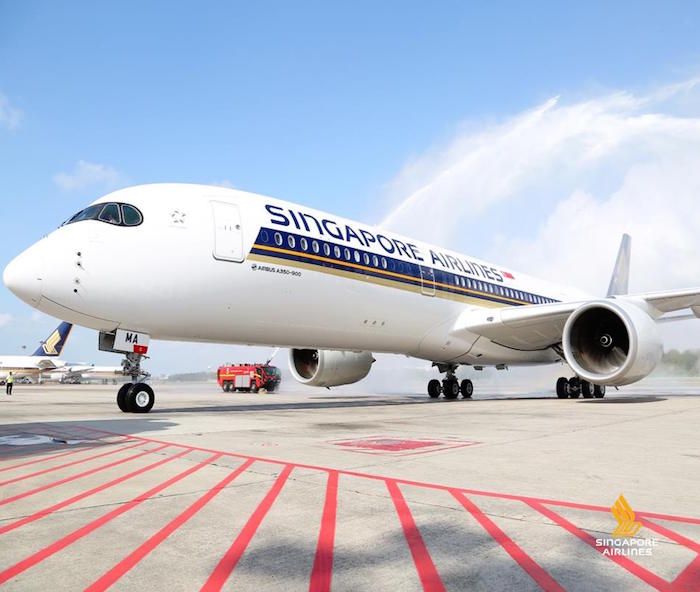 The amount of time saved
The exact travel time for some of these ambitious new flights is not yet known because the aircraft do not exist so performance is not certain. But eliminating the, say, two hour stopover and flying a slightly more direct straight line rather than via the stopover city may only reduce the travel time from Sydney to London, or Singapore to New York, by two or three hours.
I know for time-poor business travellers this time saving may be significant, although Wi-Fi on planes means they can often work anywhere at anytime anyway.
But for the average leisure traveller, does saving two or three hours on a 20+ hour journey really make much difference?
To me it doesn't.
Of course I wouldn't want to board an overnight flight and fall asleep, only be woken up five hours later for a 'stopover' before re-boarding and attempting to sleep again. But these city pairs usually have options for one long, overnight leg where you can have a good 10 hours of rest and then a shorter daytime flight for the final leg.
Bottom line
Airline executives seem to have a 'build it and they will come' mindset when it comes to the next generation of ultra longhaul flights. For me, I'm perfectly happy connecting and plan to continue to do so.
What's the longest flight you would take?