I don't think there's an airline in the world that has pre-hyped their 787 quite as much as Qantas. Qantas will be taking delivery of their first of eight Boeing 787-9 aircraft in about a year, which they'll eventually use to replace their existing 747 aircraft. This is the only plane that Qantas has on order, and they have the option to order more in the future, which they may very well take advantage of.
Earlier today Qantas held a huge media event revealing the interiors of their 787s, and also announcing an updated livery. Here's what was revealed:
Qantas 787-9 configuration
Qantas is hoping to fly their 787s on ultra longhaul flights, so they've given their 787s a fairly sparse configuration. Qantas' 787-9 aircraft will feature 236 seats, including:
42 business class seats in a 1-2-1 configuration
28 premium economy seats in a 2-3-2 configuration
166 economy seats in a 3-3-3 configuration
This means Qantas' 787s feature a fairly spacious configuration, much more so than what some other carriers have (for example, Air Canada has 298 seats on the same plane).
Qantas 787 business class
Overall Qantas has a rather underwhelming business class product throughout most of their longhaul fleet, at least in terms of their hard product. Their 747 and A380 aircraft just feature forward facing fully flat seats. While they're spacious, they really aren't ideal if traveling alone on ultra longhaul flights.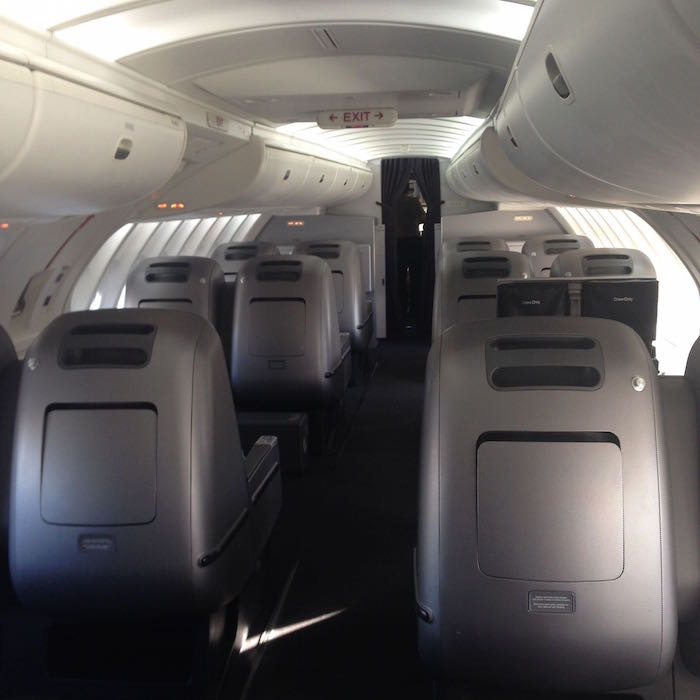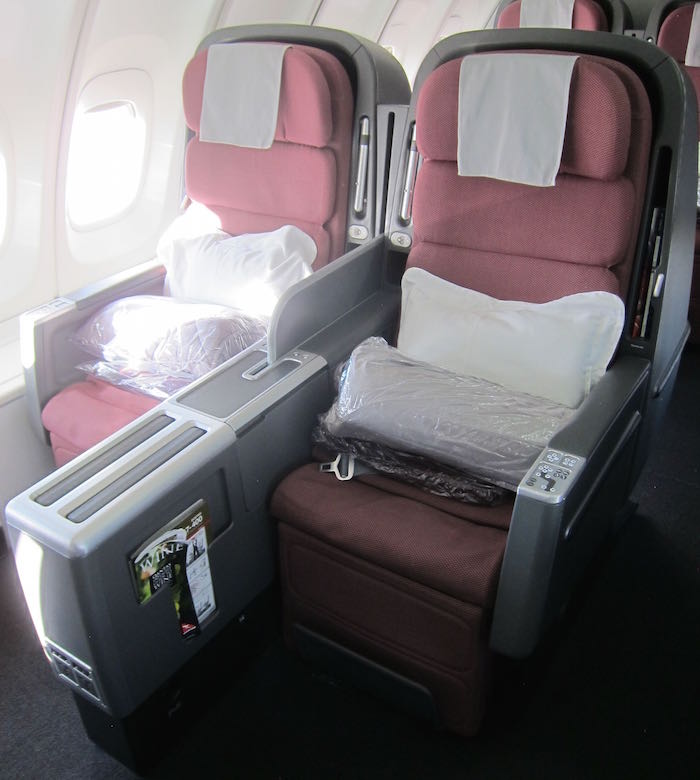 However, Qantas' A330s actually feature a significantly better business class product. These planes feature Vantage XL seats, the same you'll find in SAS business class. It's a solid business class product, though I still prefer reverse herringbone seats and Apex Suites.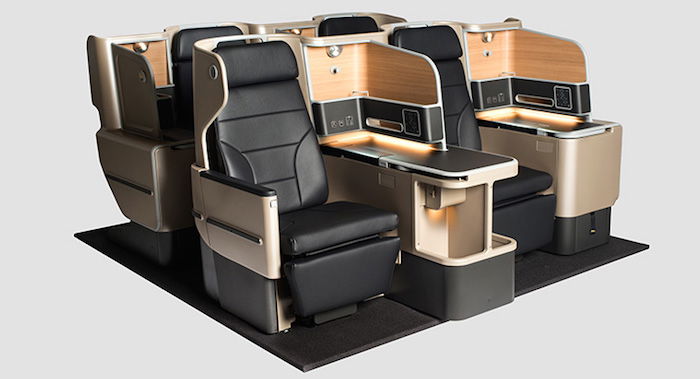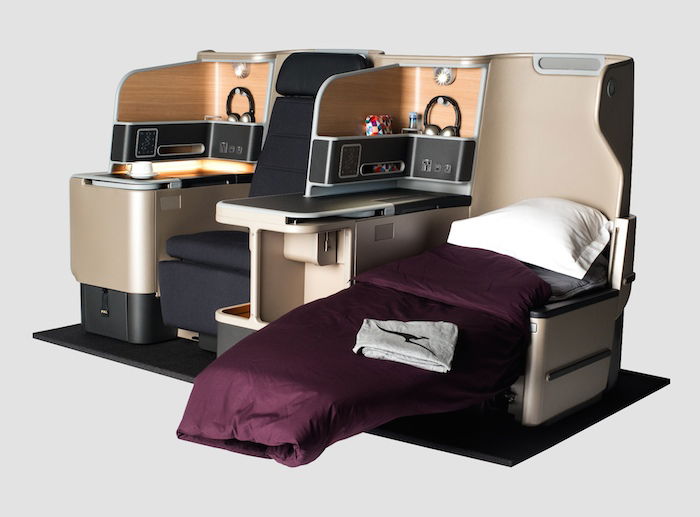 Well, Qantas has revealed that their 787 business class seat will be very similar to their A330 business class seat, with the addition of an adjustable privacy partition between seats. Here are pictures of what they're planning on installing on their 787s: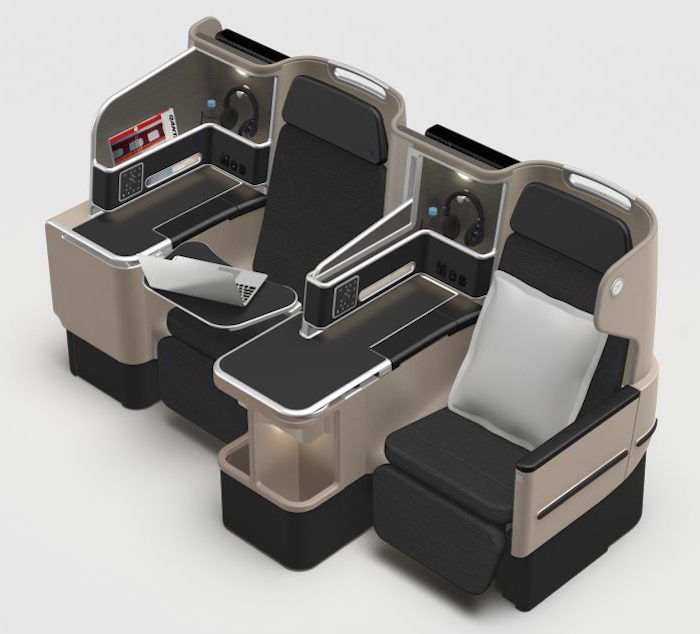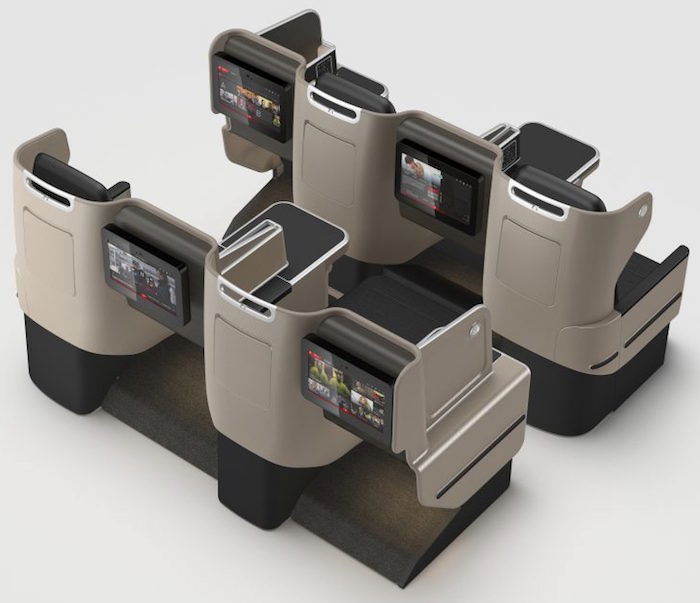 So it's a perfectly fine product, though not as good as a reverse herringbone seat, in my opinion, which many other airlines are installing on the 787.
Qantas is updating their livery
Qantas has also announced that they'll slightly be updating their livery. Here's how they describe the updates they're making:
A streamlined Kangaroo on the tail of the aircraft, with shading to give it a sense of depth and movement. The Kangaroo itself has been simplified for a cleaner, more modern look.
A silver band has been added to the rear of the aircraft, flowing from the tail through to the rear of the fuselage for a more premium feel and more contrast between the red tail and the rest of the aircraft.
A new, slimmer font for the world 'Qantas' on the side of the aircraft and the color made slightly lighter.
The word Qantas is added to the belly for increased visibility when aircraft are flying overhead.
Adding the Kangaroo to the inside curved edge of the wingtips so that they are in-flight and meaning they will also appear in pictures people take out the aircraft windows.
Replacing, centring and enlarging the Kangaroo that appears on outboard engine cowls, so that it is more prominent and identifiable.
Re-introducing the iconic 'winged Kangaroo' that featured on Qantas tails in the 1960s, 70s, and 80s by placing it under the cockpit window and integrating it with the aircraft name currently in this position (note: the actual aircraft names are unchanged).
The classic 'Qantas red' and white of the fuselage are unchanged.
Here's what the new livery will look like on the 787: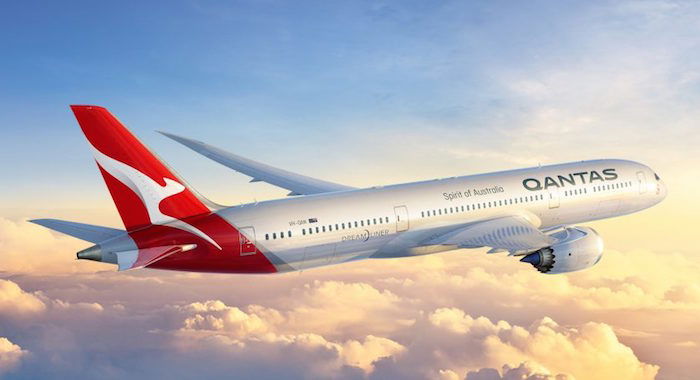 And here's a side-by-side of the various liveries that Qantas has offered over time: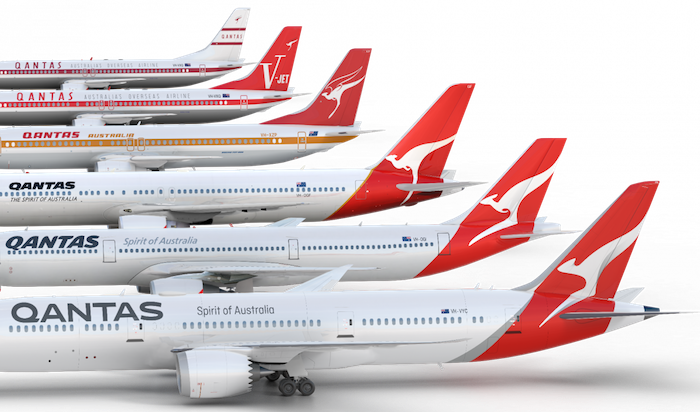 Bottom line
I have to give Qantas credit for milking the heck out of their 787 deliveries in terms of media coverage. They're still a year from taking delivery of their first plane, and they've now held a media event in order to announce that they're using the same product that they're using on one of their other planes.
Soon we should learn which routes Qantas will use their 787s for, which is what I'm most curious about. We've heard speculation of routes like Perth to London, Melbourne to Dallas, etc. I guess we'll find out soon.
What do you make of Qantas' 787 business class seat choice and livery update?