As long time blog readers will know, I love Lufthansa first class. I actually haven't flown it that much over the past few years. I suppose you could say that I traded in Cathay Pacific and Lufthansa first class for Emirates and Etihad first class.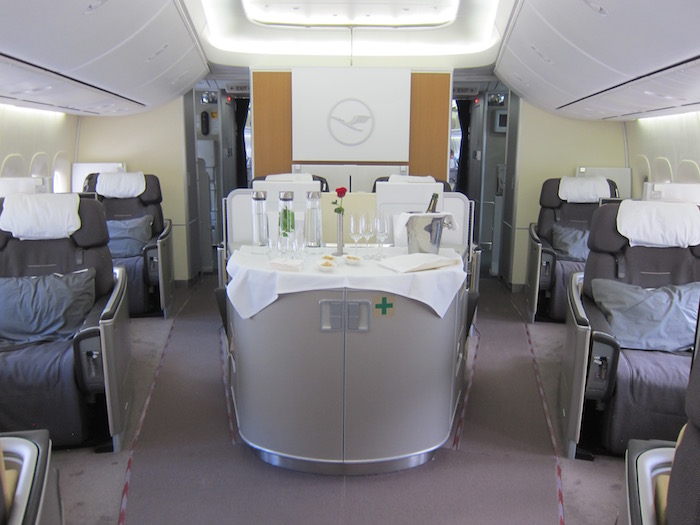 One of the reasons I haven't flown Lufthansa first class much is because it has become considerably more difficult to book on miles. Lufthansa makes first class awards bookable through partner airlines at most 15 days before departure, and even then there aren't many great values. For travel between the US and Europe:
Avianca's LifeMiles program seems like a good option in theory, though for well over a year LifeMiles has been blocking virtually all Lufthansa first class award space.
They're not the first airline to do that, as back in the day United MileagePlus and US Airways Dividend Miles both did the same at one point or another. That may partly have to do with the fact that Lufthansa seems to have somewhat higher award reimbursement rates than other airlines.
Anyway, the good news is that Lufthansa first class awards are once again bookable using LifeMiles.
The LifeMiles program seems to have access to the same Lufthansa first class award space as other programs, including Air Canada Aeroplan, United MileagePlus, etc.
The space is bookable directly on the LifeMiles website.
This is fantastic news, and for many will increase the value of LifeMiles. As a reminder, LifeMiles charges 87,000 miles one-way between the US and Europe in first class, though you can also fly Lufthansa between the US and other regions using LifeMiles, assuming the connection time is fairly short. Rather ridiculously, LifeMiles doesn't allow mixed cabin awards, meaning you can't mix first & business class on a single award (which is bad news for intra-Europe connections).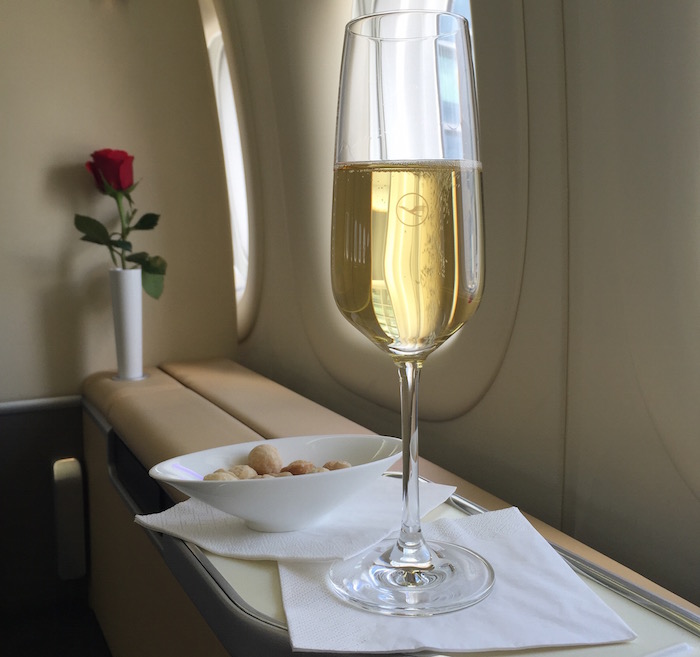 Keep in mind that LifeMiles frequently sells miles with huge bonuses, often of 100% or more. For example, at the moment they're offering up to a 140% bonus on purchased miles, which brings down the cost of purchased miles to ~1.375 cents each.
Bottom line
This is exciting news. While it's possible that LifeMiles having access to Lufthansa first class availability is a glitch, personally I think it's intentional. LifeMiles has clearly been struggling with mileage sales lately, as they keep increasing the bonuses they're offering, and are also devaluing their award chart for travel on their own flights, but not for travel on partner airlines (which is rare if an airline is doing well selling miles).
In my opinion this once again makes LifeMiles the best program for booking Lufthansa first class.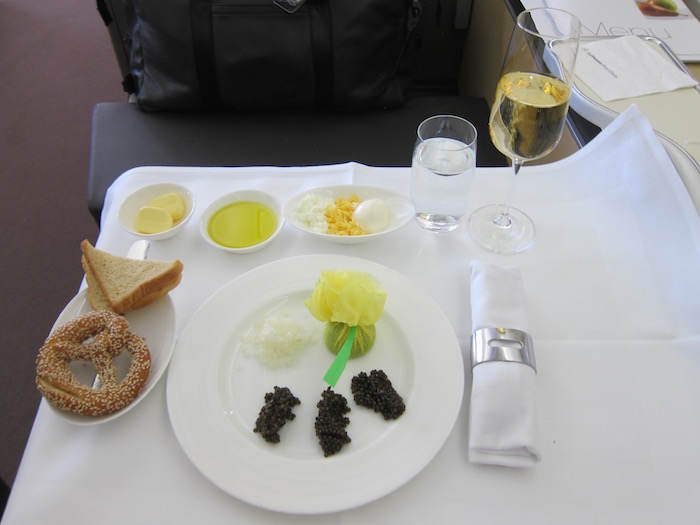 Do you plan on redeeming LifeMiles for travel in Lufthansa first class?
(Tip of the hat to imverge)