Avianca's LifeMiles program is one of the most aggressive out there in terms of selling miles at a discount. The program is clearly run in such a way that they're encouraging people to buy miles at a discount for the purposes of premium cabin redemptions on partner airlines. It's a great arbitrage opportunity for getting Star Alliance award tickets at a discount. At the moment LifeMiles is even offering up to a 130% bonus on purchased miles.
However, for a long time the LifeMiles program didn't allow redemptions in Lufthansa first class. That was probably quite intentional, given that Lufthansa has higher award ticket reimbursement rates in first class than many other carriers.
Fortunately that finally changed last November, when LifeMiles once again had access to Lufthansa first class award space.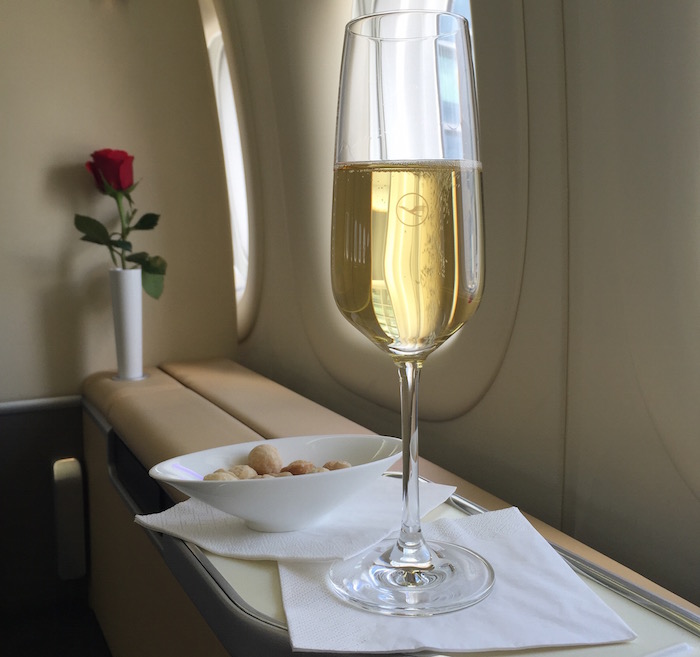 As an update to this, I think it's worth pointing out that LifeMiles doesn't seem to have access to all Lufthansa first class award space anymore. At least they don't show all the same space as Air Canada Aeroplan and United MileagePlus do, for example.
I haven't actually been able to figure out the pattern as to what space is blocked and what space isn't. At this point I also can't say with certainty whether it's intentional or not. I suspect it is, or at a minimum it's some sort of a glitch that I suspect LifeMiles isn't in any rush to fix.
There are some dates with Lufthansa first class award availability through LifeMiles' website, as you can see below:
Let's look at Lufthansa first class award availability in the form of an example. Looking at Lufthansa first class space between Chicago and Frankfurt, there's award availability through Air Canada and United on at least one of the two daily flights every single day between September 3 and September 13, with the exception of September 8.
What does LifeMiles show, on the other hand?
Well, actually, that's part of the problem. LifeMiles recently made it tougher to search Lufthansa first class award availability.
Say you search Lufthansa first class space from Chicago to Frankfurt when there should be availability.
The next page now returns results in business class, since there's nothing in first class. That might seem like something that's convenient, but it's actually annoying, since it makes it tougher to look at the calendar view and see when first class is available (in the past if there wasn't availability you could just look at a calendar to easily see what dates had space). At the bottom of the page you can click "Mostar mas fechas," and it will show you a calendar view.
The problem is that the calendar view now shows you business class award availability under the "First Class" column, rather than just first class availability.
However, after looking at all those dates, the only one with Lufthansa first class award availability is September 6. So other programs have access to Lufthansa first class space on the route for 10 days, while LifeMiles only has access to the space for one day. Hmmm….
Bottom line
While LifeMiles has access to some Lufthansa first class award availability, there's also a lot of space they don't have access to, so it's something to be aware of. Something fishy is going on, and I suspect the blocking is intentional, since they also adjusted how award availability is displayed, hoping that people don't notice the lack of availability as much.
I suspect LifeMiles' strategy is that they want to show some space so people think they can book Lufthansa first class, but not all the space, so that they're saving on costs.
Regardless, "buyer beware," if you're considering purchasing LifeMiles during the current promotion with the purpose of redeeming in Lufthansa first class. It's certainly not impossible, as I recently booked my parents two Lufthansa first class seats with LifeMiles. But it's certainly difficult…
What has been your experience with redeeming LifeMiles for Lufthansa first class?