My obsession this year has been reviewing new airlines, and it's something I've found to be indescribably enjoyable. We all have weird hobbies, and trying new airlines has become my latest obsession. I've reviewed a lot of new airlines so far this year, and on Sunday shared the next 13 airlines I want to review.
Earlier in the week I shared how I had booked upcoming travel on four of those airlines, including Aeroflot, Air Serbia, AZAL Azerbaijan, and Ukraine International. Well, I'm excited to report on another trip I've just booked which allows me to sample three new products — ironically only one of them was on my list on Sunday.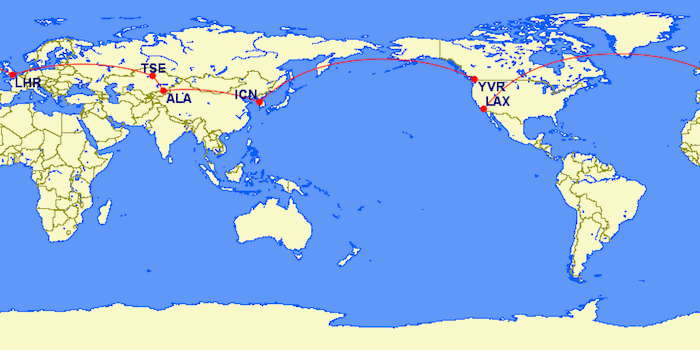 Booking Air Astana business class
After my post on Sunday, a couple of readers mentioned how Air Astana looks like it has a solid business class product. It's not an airline I knew much about at that point, but after doing some research, I became sort of obsessed.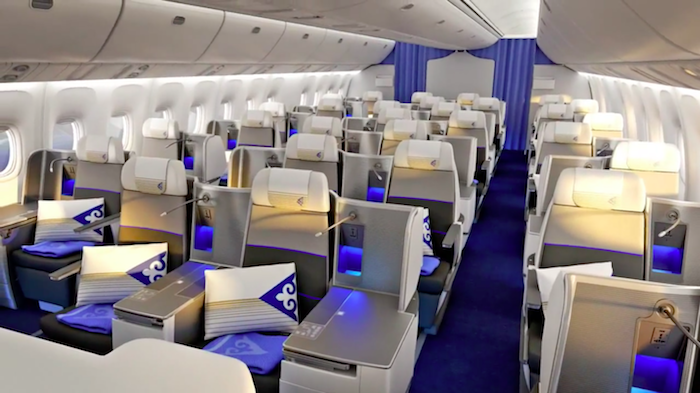 I spent hours playing around with various itineraries, and eventually managed to find an excellent business class itinerary from Seoul Incheon to London Heathrow via Almaty and Astana. It would allow me to try Air Astana's business class products on both the 767 and 757, and best of all, would allow me to spend a day in both Almaty and Astana. I never thought I'd make it to Kazakhstan, to be honest.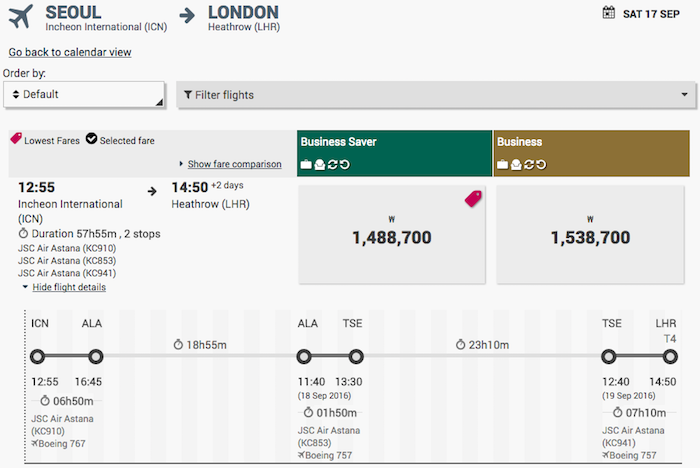 This ticket cost ~$1,300 one-way in business class.
Booking Korean Air first class
In terms of Asian airline products I want to review, Korean Air's new first class product is near the very top of the list. While I've flown Korean Air's A380 and 777 first class cabins, and was very impressed, I can't wait to try their fully enclosed first class product.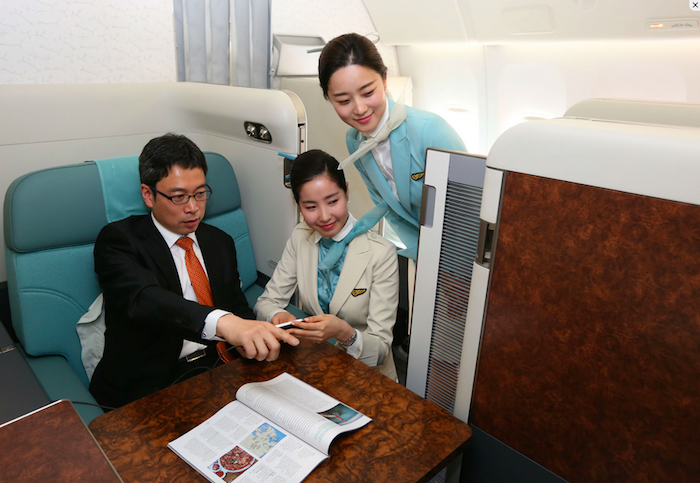 I transferred points from Chase Ultimate Rewards to Korean Air SkyPass, and best of all, I could just hold the ticket for several weeks.
Why am I excited about that? Because I may end up wanting to try Korean Air's new business class product instead, which is similar to what you'll find on Oman Air and Japan Airlines.
That's because I'm going to Asia with Ford for his birthday, and am still deciding how to get there. If we end up booking Korean Air's new first class, then I'd much rather sample their business class product alone, so I can experience them both.
This ticket cost 80,000 Korean Air SkyPass miles.
United first class
From London I needed to get back to Los Angeles to start my next trip. I could have flown Air India from London to Newark in business class on an inconvenient day. I could have double connected on Air Europa through Madrid and Miami. I could have double connected on Aer Lingus through Dublin and New York (there's never award space nonstop from Dublin to Los Angeles).
But United had nonstop 777 first class award space, which is extremely rare. I couldn't turn down that opportunity. It's on a weekday so having Wi-Fi onboard and a nonstop flight will be very helpful for me. Since United is discontinuing international first class, I'm excited to try it while it's still around.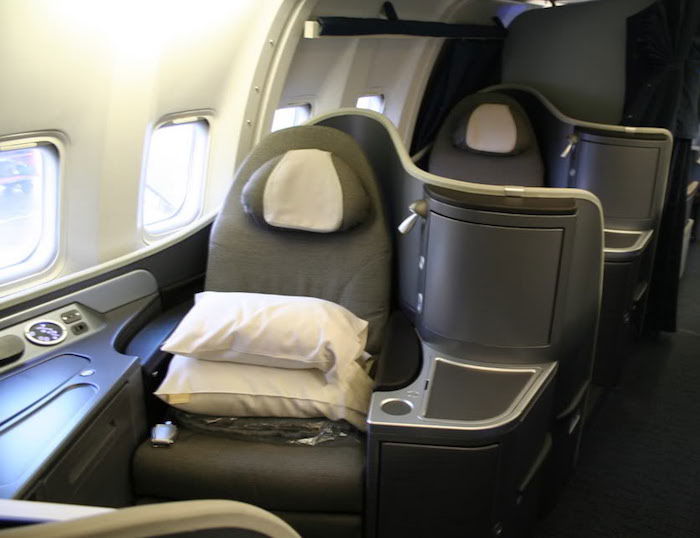 I'm also curious to see how this compares to the American first class experiences I've had between London and Los Angeles.
I booked this ticket for 87,000 Avianca LifeMiles.
Bottom line
I'm super excited about this trip. Ultimately it was centered around my intrigue with Air Astana, along with the incredible itinerary I managed to book that gave me stopovers in both of their hub cities. It just happened to work out very well that there were positioning flights that will make interesting reviews as well.
Thanks so much to you guys for the support, and for providing the encouragement and inspiration to try new products.
Which flight are you most interested in reading about?