On Monday I wrote about my new obsession with Air Astana. It's an airline I didn't know much about before Monday, though they actually seem to run a pretty cool, quirky operation. I mean, if this isn't, um, quirky, I don't know what is:
As I explained, when I find an airline that fascinates me I sort of drop everything I'm doing and spend a couple of hours researching. While the immediate distraction probably isn't a good thing, I can't get over how lucky I am that this is sorta kinda my job. In the case of Air Astana, I was intrigued by their 767 business class product, which looks really solid. They also have the newest fleet of 767s in the world.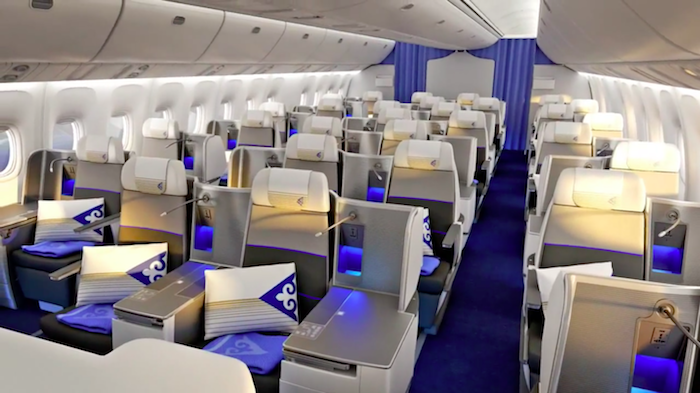 I presented a possible itinerary I was considering on Air Astana from Kuala Lumpur to Istanbul.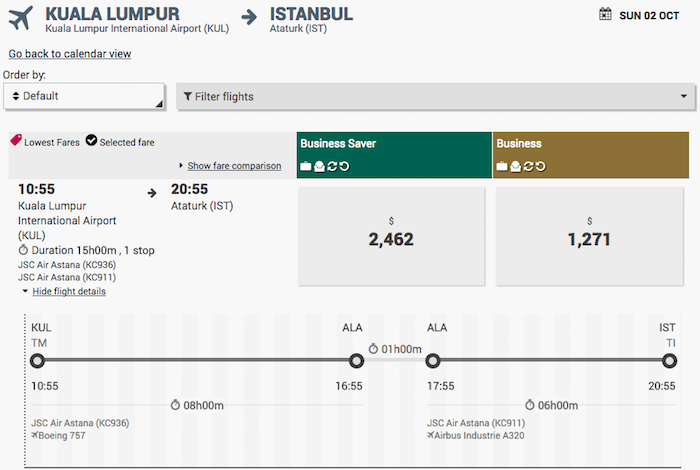 Half of the reason I post about trips I'm considering is so I can bounce ideas off you guys and see if you guys can improve them. And boy, you guys sure didn't let me down.
The above itinerary was a good fare, though didn't get me on their 767, and also only left me with an hour connection in Almaty. Ideally I'd like to actually visit the city, but at a minimum I'd like a long enough connection to actually review the lounge during my layover.
Well, after reading the ideas you guys provided and playing around a bit further on Air Astana's website, I think I have the perfect itinerary: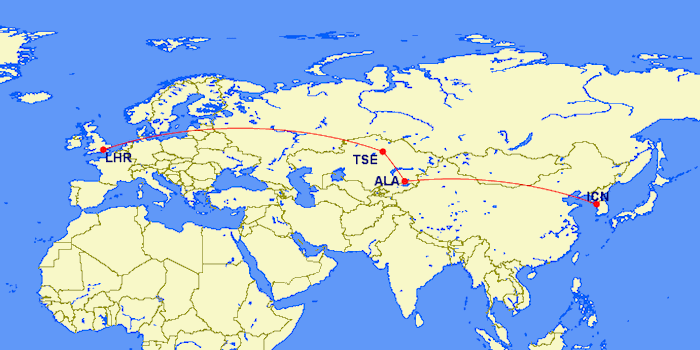 Air Astana has an interesting split hub system, where flights to Western Europe depart primarily out of Astana, while flights to Asia depart primarily from Almaty.
After looking at several itineraries, I think this may just be the best option I've seen, and it prices out at ~$1,300:
It allows me to try both their 767 and 757 business class
It gives me lengthy overnights in both Almaty and Astana, and plenty of time to review the lounges
It gets me to London, which I'd rather have as my destination over Istanbul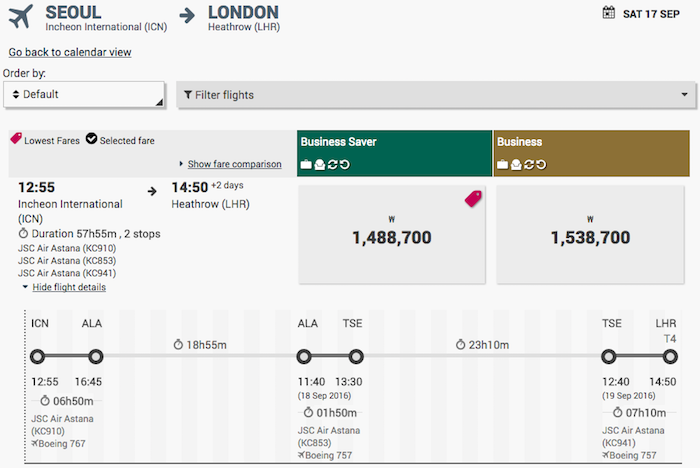 I'm really tempted to book this for travel in a few weeks. It's a great fare, allows me to (briefly) explore two new cities, and ultimately I'd like to do this before it's winter, as I imagine this trip will be significantly more enjoyable in summer.
What do you guys think? Has anyone been to Almaty or Astana? If so, what were they like?