My obsession this year has been reviewing new airlines, and it's something I've found to be indescribably enjoyable. We all have weird hobbies, and trying new airlines has become my latest obsession.
I've reviewed a lot of new airlines so far this year, and on Sunday shared the next 13 airlines I want to review.
Well, Tiffany and I have been working on planning a trip, and I'm happy to report that we've now ticketed one that will check four of those airlines off the list.
Are you ready to hear about some craziness? To start, here's the trip on a map: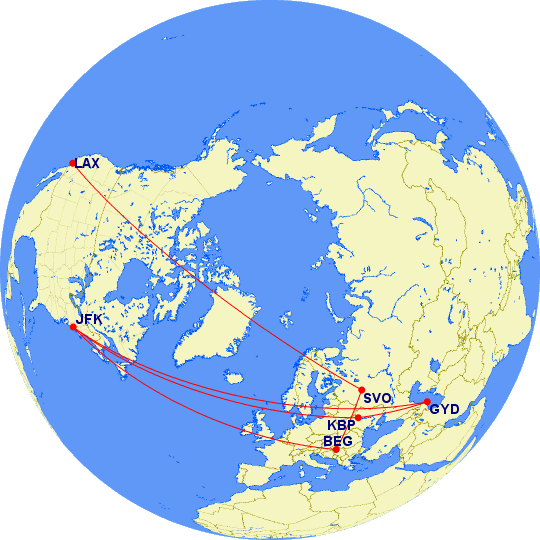 Details of our upcoming trip
What I love about this trip is that it lets us experience new airlines while also visiting some cool cities we might not otherwise get to. Here's our routing, and how we booked:
Los Angeles to Moscow to Belgrade in Aeroflot in business class for 62,500 Delta SkyMiles
Belgrade to New York in Air Serbia business class for 64,000 Etihad Guest miles
New York to Baku in AZAL Azerbaijan business class for ~$1,400
Baku to Kiev to New York in Ukraine business class for ~$900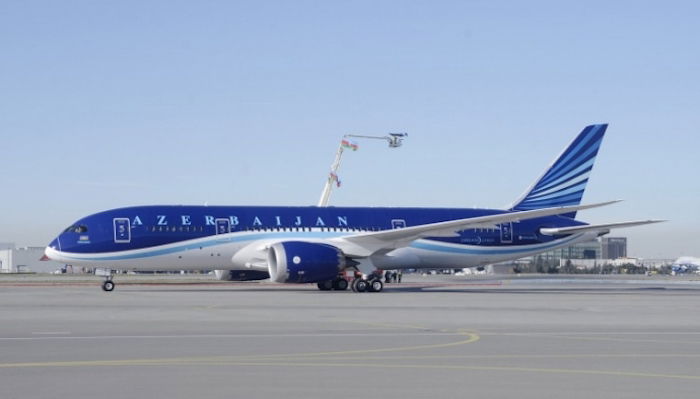 To say I'm excited about this trip would be a severe understatement, as all of these airlines have fascinated me for a while. Typically when I take a trip I have one flight I'm most looking forward to, but I don't even know which one I'm most excited about on this trip. Based on my perception of things, I suspect Air Serbia will offer the best experience, followed by either AZAL or Aeroflot, and then Ukraine will likely score last. However, I'd love to be surprised.
We're both also excited to spend some time in Belgrade and Baku. Now here's to hoping the Azerbaijan visa exemption for passengers flying from New York to Baku is actually a thing, or else we're in trouble…
Bottom line
I'm super excited about this trip, as it's in addition to the upcoming flights I have booked in Swiss first class from Zurich to Los Angeles, and in Xiamen Air business class from Seattle to Shenzhen.
Stay tuned, as I have another new airline trip I'm in the process of booking, that I'll be writing about shortly.
So, which airline are you most excited to read about — Aeroflot, Air Serbia, AZAL, or Ukraine?