Delta has just made major changes to its SkyBonus small business rewards program without advance notice. Whether this is good or bad news really depends on your redemption patterns.
The basics of Delta SkyBonus
While most people are probably familiar with SkyMiles (Delta's frequent flyer program), fewer people are familiar with SkyBonus (Delta's small business rewards program). The idea is that you can double dip, as you can participate in both SkyMiles and SkyBonus, assuming you have a small business. Furthermore, you can earn rewards not just for your own flights, but also for flights of people at your company.
With SkyBonus you can earn anywhere from one to 30 points per dollar spent on Delta flights (that's a huge range), depending on your fare class and your airport. The higher the fare class and the less of a Delta hub you're flying out of, the more rewarding the program is.
Delta isn't the only airline to have a program like this — in the past I've written about American's Business Extra program, which is pretty lucrative.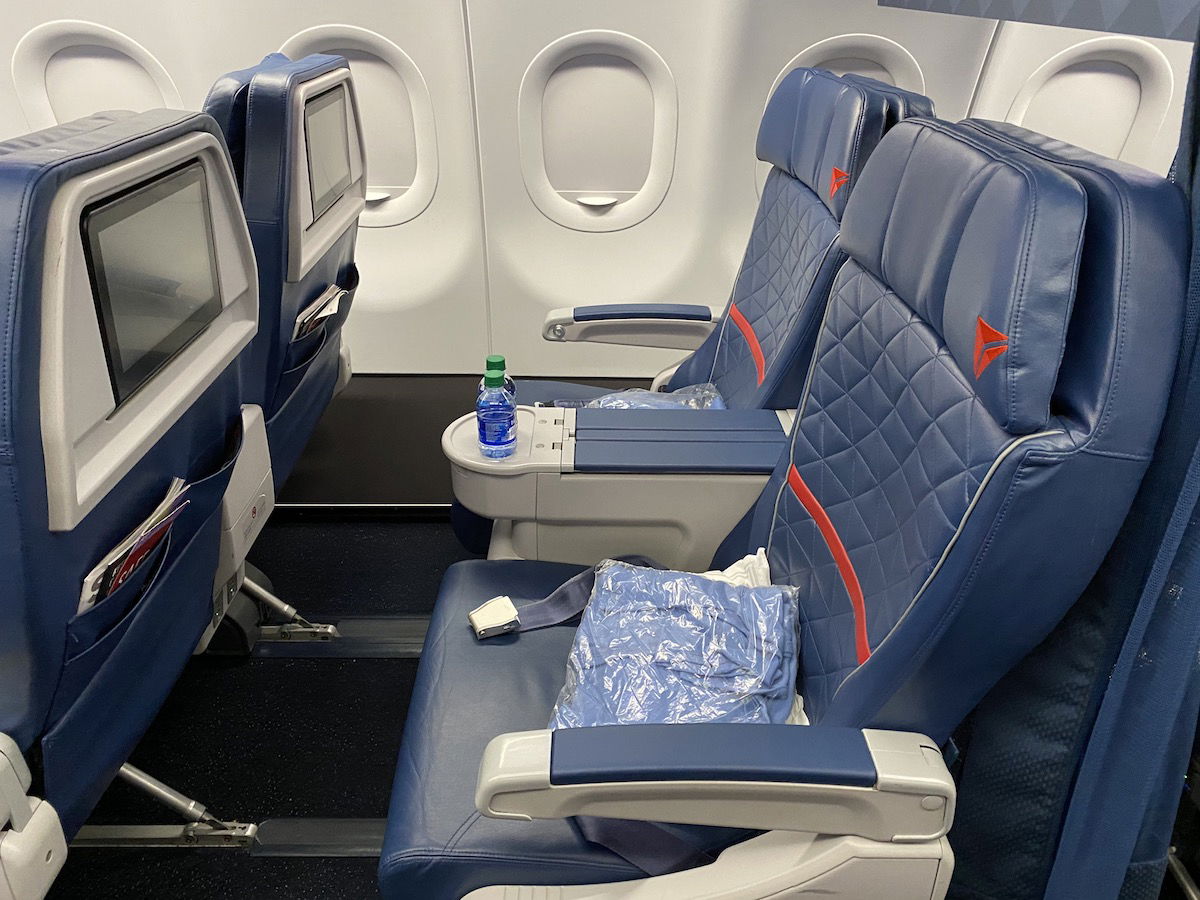 New Delta SkyBonus redemption options
Here's how Delta describes the changes to the SkyBonus program, which kicked in as of March 1, 2022:
We're always looking for ways to enhance experiences and improve processes. To make redeeming your points easier, we're introducing a new way to use your points on flights. Now, your points can be redeemed for Delta eCredits starting at $25 to reduce the cost of Delta and partner flights. With Delta eCredits, you can book for any passenger directly on delta.com in any fare class, with no blackout dates. Delta eCredits are valid for one year and are a great way to maximize your travel budget.
Below is the updated Delta SkyBonus award chart.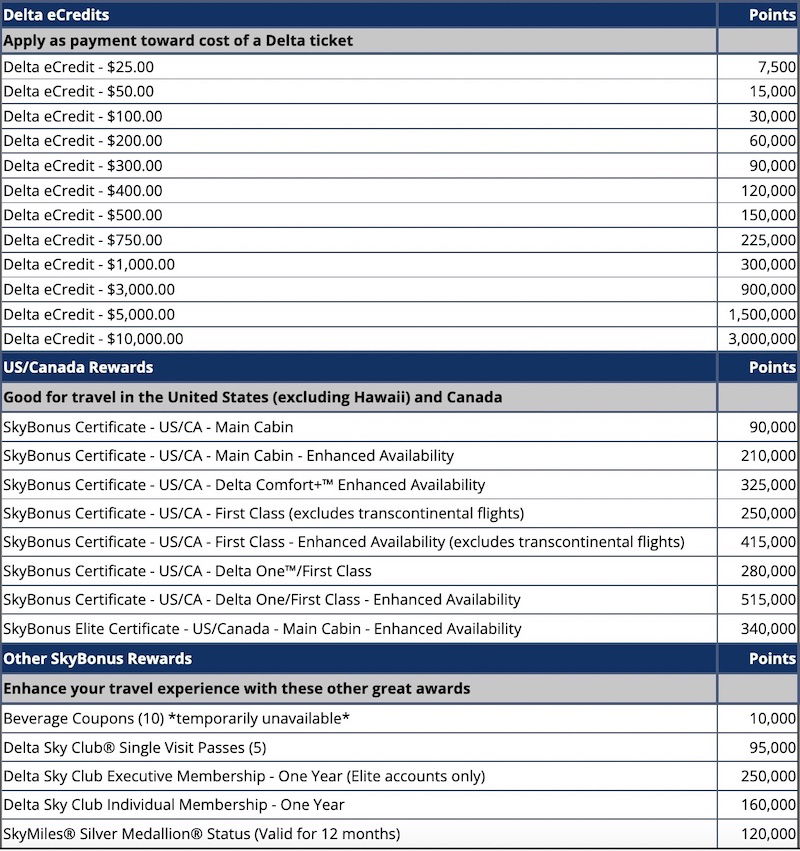 The big update here is that you can now redeem SkyBonus points for Delta eCredits, at the rate of 7,500 points per $25 in eCredits. On top of that, you can still redeem for select SkyBonus certificates, as well as for SkyClub access and SkyMiles Silver Medallion status.
Unfortunately what's not mentioned is what's being taken away here. Historically one of the best uses of SkyBonus points has been for international SkyBonus certificates, which could be redeemed for flights globally, including in business class. Suddenly these certificates are only available for flights within the United States, and to Canada.
In fairness, one upside to earning Delta eCredits is that tickets booked with eCredits are treated the same as cash fares in terms of upgrading, earning SkyMiles, and qualifying for elite status. Meanwhile tickets booked with SkyBonus certificates didn't come with those privileges.
I imagine those who frequently traveled on economy tickets booked with SkyBonus certificates might be happy about this, as they can now start taking advantage of more elite benefits.
Still, for savvy SkyBonus members, there were definitely ways to get more value with the program than the conversion rate of $25 in Delta eCredits per 7,500 points.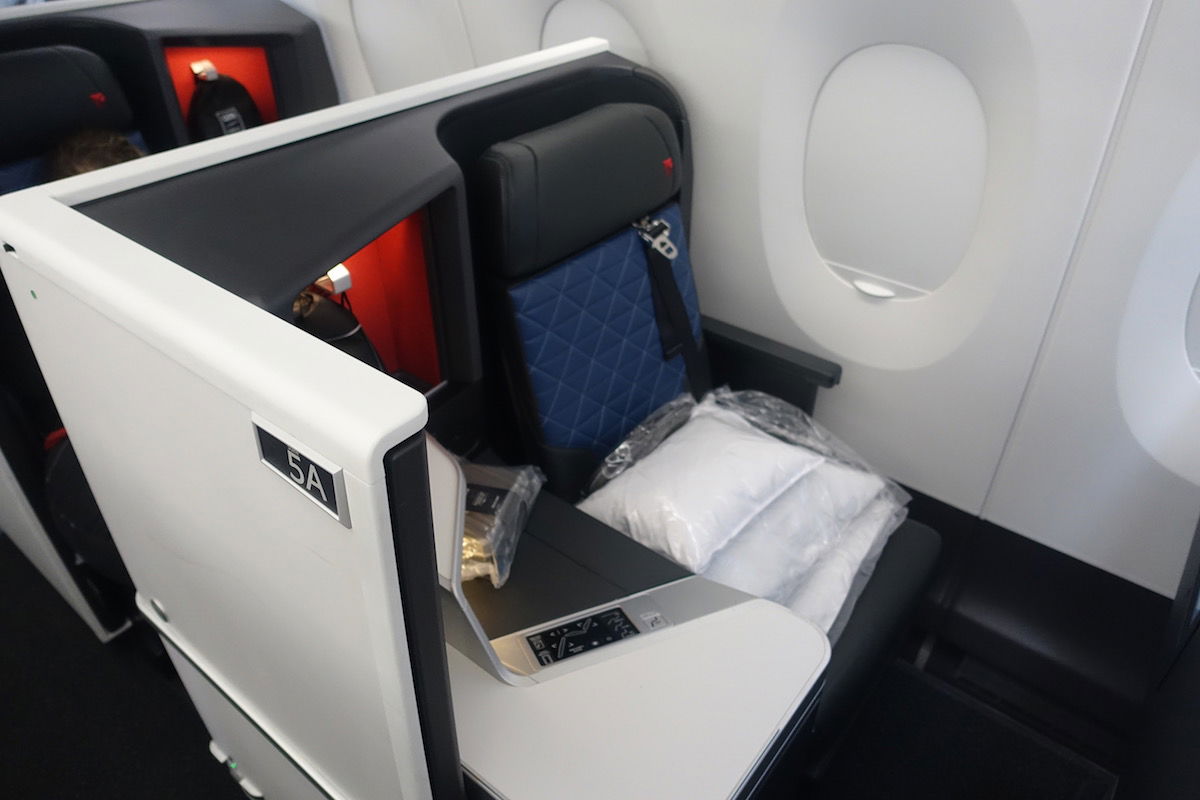 Bottom line
Delta has made changes to its SkyBonus business rewards program. The program has certainly been simplified, in the sense that SkyBonus points can now be redeemed at a consistent rate toward Delta eCredits. Some might appreciate this, since tickets booked with eCredits are treated the same as revenue tickets when it comes to earning miles and taking advantage of elite perks.
At the same time, long haul flight certificates have been eliminated, which in many cases were the best uses of SkyBonus points.
To Delta SkyBonus members, how do you feel about these changes?