One of my favorite things about Air Canada Aeroplan is the emphasis that the program has on adding partners. Aeroplan has more airline partners than any other airline frequent flyer program. We've seen several partners added in recent months, including Etihad, Azul, Vistara, Air Serbia, Virgin Australia, Air Dolomiti, Oman Air, Eurowings Discover, and Air Mauritius.
Aeroplan has now added yet another new partner, which is the program's 42nd airline partner, and it's one that I'm really excited about. I'll take it a step further — of all of the additions so far, this one is the most interesting to me — Gulf Air has been added as an Air Canada Aeroplan partner as of today (August 24, 2021).
Gulf Air is an airline I've been wanting to fly again, yet the airline has very few useful airline partners that allow economical mileage redemptions. Also keep in mind that with the new Aeroplan program having been launched in late 2020, members have access to award tickets with no carrier imposed surcharges, as well as stopovers for just 5,000 extra miles one-way.
Air Canada & Gulf Air partnership details
A new loyalty program partnership has been launched between Air Canada and Gulf Air, offering Aeroplan members mileage earning and redemption opportunities. I wanted to take a look at the opportunities this affords, and also talk about Gulf Air, for those who aren't familiar.
What is Gulf Air?
Gulf Air is a Bahrain-based airline, and back in the day it was the most global Gulf carrier. The airline is more "boutique" nowadays, and has a fleet of a few dozen planes, which it flies as far West as London, and as far East as Manila (pre-pandemic there had been talk of Gulf Air resuming flights to the United States, but that seems like a long shot).
I reviewed Gulf Air back in the day on the A330, though those planes have been retired in the meantime. Instead, Gulf Air's flagship aircraft is now the Boeing 787-9, and the airline has gorgeous Apex Suites in business class on these Dreamliners.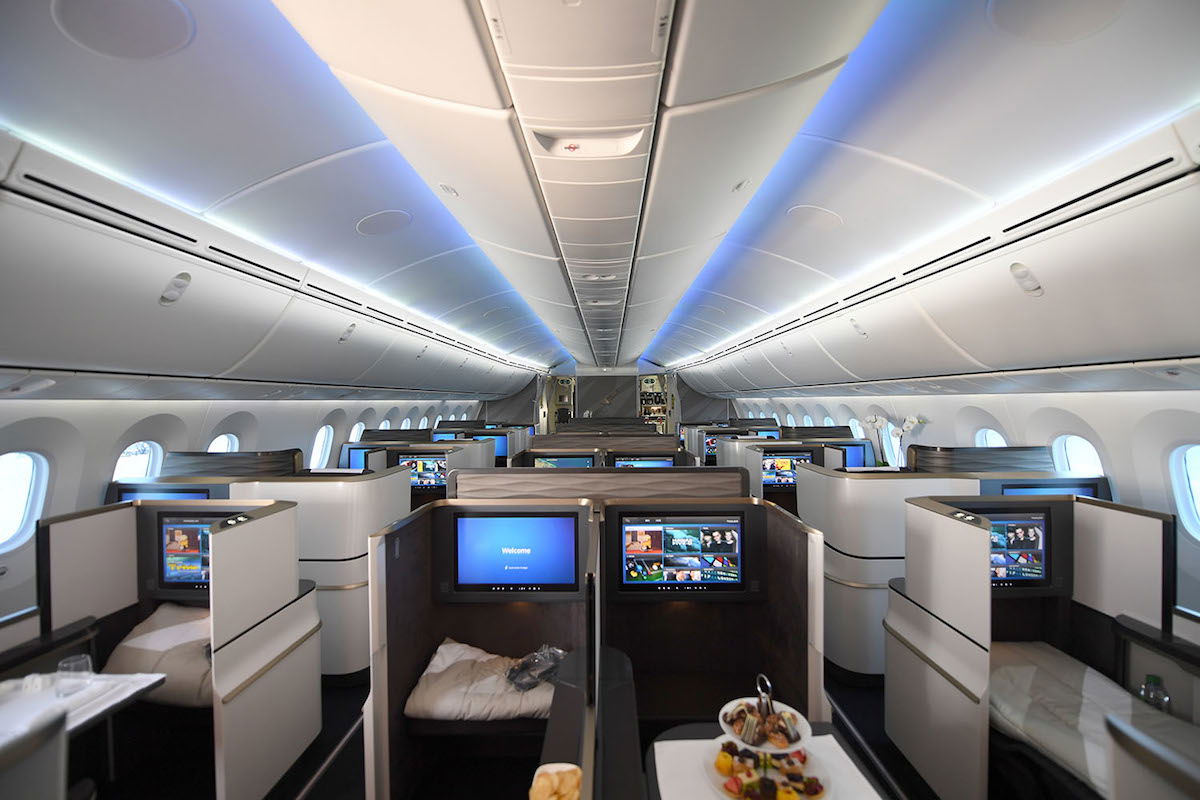 Redeem Aeroplan miles on Gulf Air
It is now possible to redeem Air Canada Aeroplan miles on all Gulf Air flights. A few things to note:
Gulf Air awards follow Aeroplan's standard partner award pricing chart
Aeroplan members are able to book Gulf Air flights online at aircanada.com, or via the call center
Gulf Air flights can be combined with flights operated by Air Canada and other international airline partners (so you could fly from Newark to London on United, and London to Bahrain to Cairo on Gulf Air, for example)
While there are no carrier imposed surcharges, the standard 39 CAD partner booking fee applies
For context, here's the Aeroplan award chart for travel within the Atlantic region (which includes both Europe and the Middle East):

Here's Aeroplan's award chart for travel between the Atlantic region and Pacific region (if you were flying from Europe or the Middle East to Southeast Asia):

For example, you could fly one-way business class:
From London to Bahrain to Dubai for 45,000 Aeroplan miles
From London to Bahrain to Bangkok for 80,000 Aeroplan miles
In both cases you could redeem an extra 5,000 miles to have a stopover of over 24 hours in Bahrain. This is so much better than any other easily accessible Gulf Air redemption option out there.
Air Canada Aeroplan is transfer partners with Amex Membership Rewards, Chase Ultimate Rewards, and Capital One, so if you have transferrable points this is a great program to book through.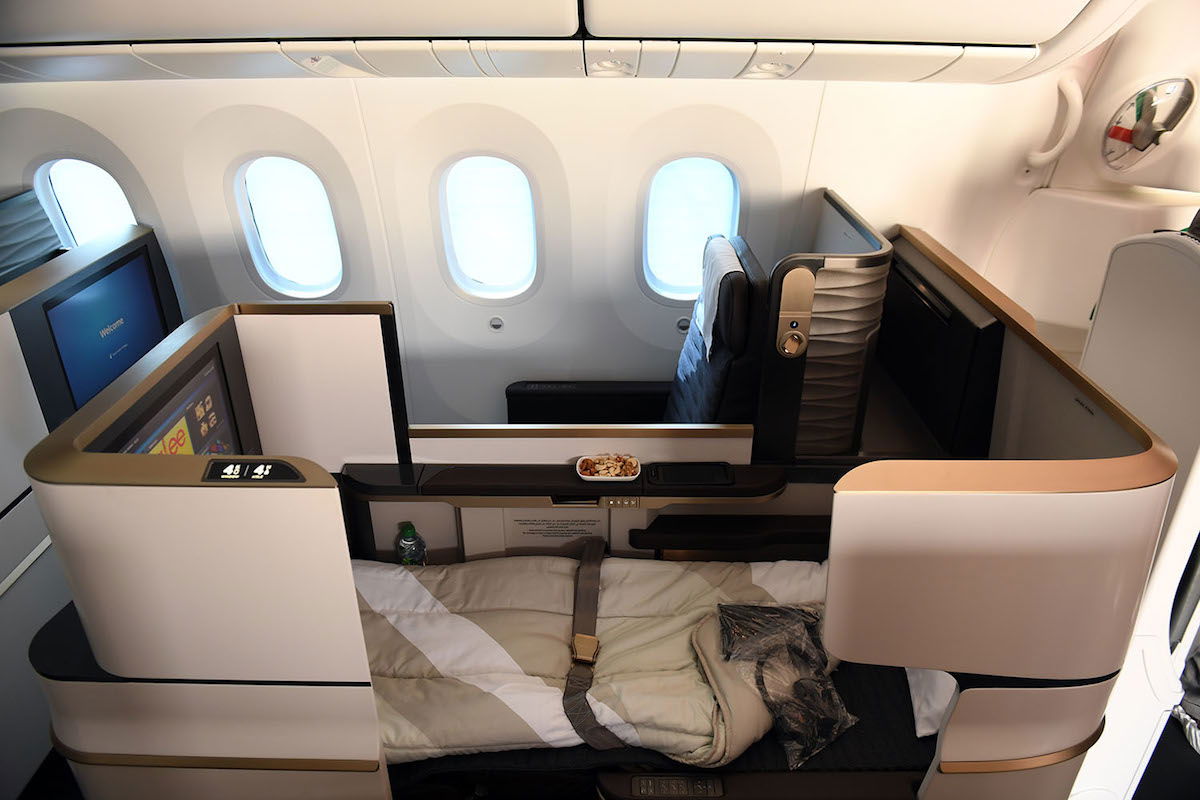 Earn Aeroplan miles on Gulf Air
With this new partnership, Aeroplan members can earn redeemable miles (but not elite miles) on all Gulf Air flights. Miles are earned based on the distance flown:
Business class passengers booked in the J, C, D, and I fare class earn 125% Aeroplan miles
Economy class passengers booked in the Y fare class earn 100% Aeroplan miles
Economy class passengers booked in the L, M, B, and H fare class earn 50% Aeroplan miles
Economy class passengers booked in the U, V, E, O, N, S, K, X, Q, and W fare class earn 25% Aeroplan miles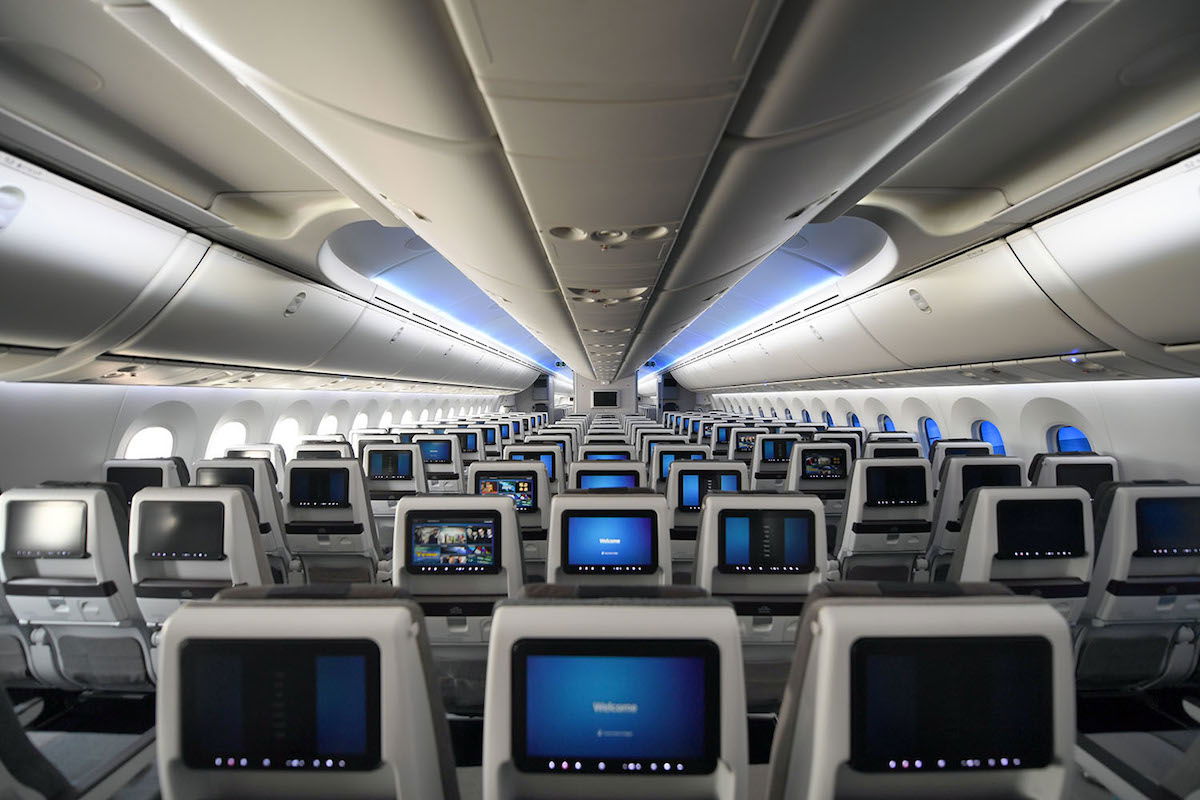 Bottom line
Air Canada Aeroplan has added Gulf Air as its newest airline partner. This is a partnership I'm extremely excited about, as Gulf Air offers a phenomenal business class product, but doesn't currently have many airline partners with good mileage redemption opportunities.
If you have transferable points, the best way to book Gulf Air flights is now through Air Canada Aeroplan. I'm delighted by how Aeroplan keeps adding new airline partners, which is something that other programs simply don't seem to be pursuing in the same way.
I can't wait to redeem with this new opportunity!
Anyone else excited about the Aeroplan & Gulf Air partnership?