The Air Canada Aeroplan program is continuing its trend of adding new partner airlines. In June Aeroplan added Etihad Airways as a partner, in July Aeroplan added Azul as a partner, and now the program is adding another partner.
This is all in addition to the launch of the new Aeroplan program later this year, which opens up some great award redemption opportunities.
The new Air Canada & Vistara partnership
A new partnership has been announced between Air Canada and Indian airline Vistara, offering members of both airline loyalty programs reciprocal mileage earning and redemption opportunities as of today. With this development, Aeroplan is up to 37 airline partners.
This gives Aeroplan members expanded access to India, complementing Air Canada's existing partnership with Air India (as both airlines are in the Star Alliance).
What is Vistara?
Vistara is a Delhi-based airline that's a joint venture between Tata Sons and Singapore Airlines. The airline has been around since 2015, and currently operates a fleet of a few dozen planes, comprised mostly of A320s, A320neos, and 737-800s.
Vistara A320
While the airline primarily operates domestic flights, it also operates to some international destinations, including Bangkok, Colombo, Dubai, Kathmandu, and Singapore. The airline has long haul expansion plans beyond that.
Vistara is taking its fleet to the next level, as it's just in the process of accepting delivery of six Boeing 787-9s and six Airbus A321neos. There's a lot to love about these planes.
Vistara's 787-9s feature three cabins of service, including India's first premium economy.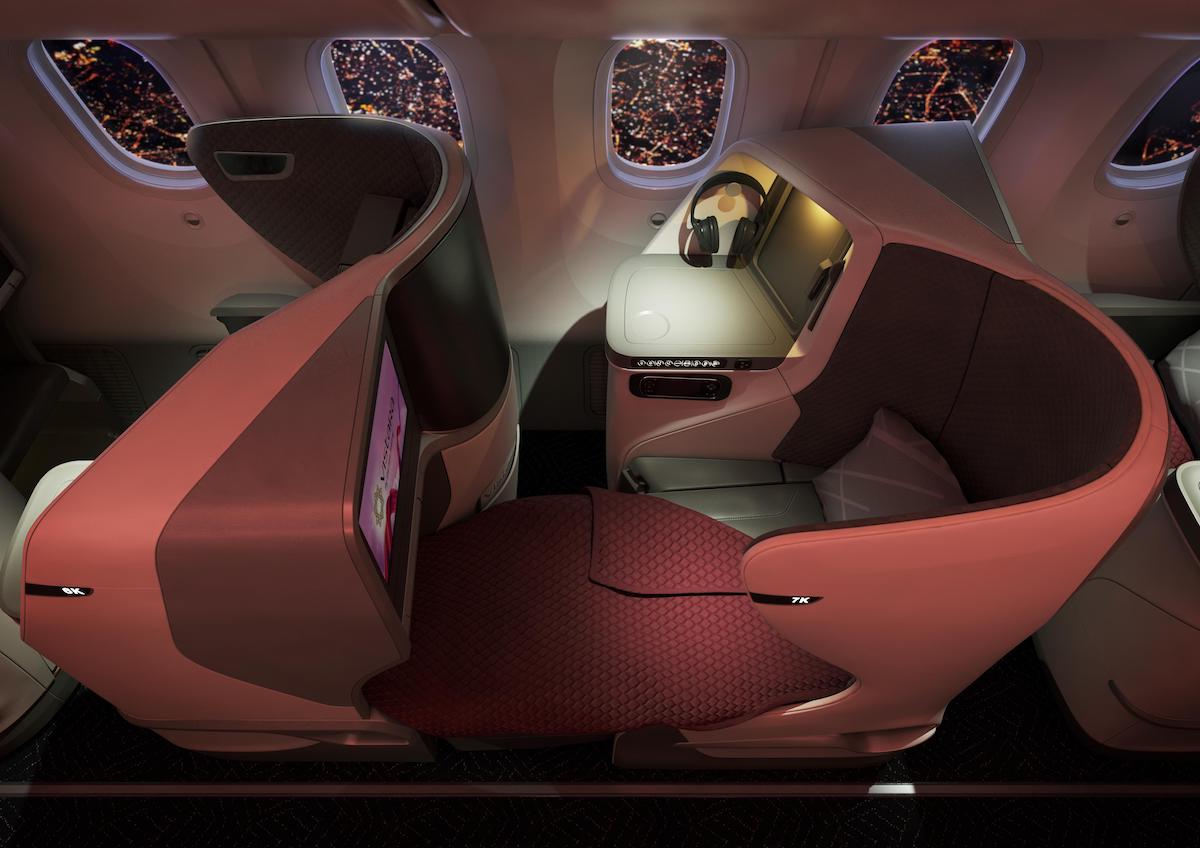 Vistara's 787-9 business class
Meanwhile Vistara's A321neos feature India's first fully flat bed business class on a narrow body aircraft.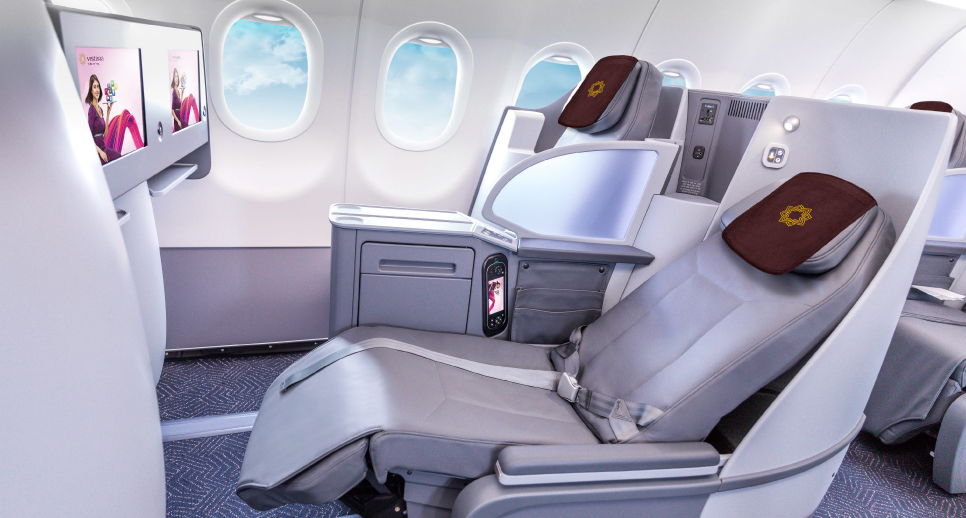 Vistara's A321neo business class
Redeem Air Canada Aeroplan miles on Vistara
You can redeem Air Canada Aeroplan miles on all Vistara flights. As of now the Aeroplan Fixed Mileage Flight Reward Chart would apply:

However, Aeroplan's new award pricing launches on November 8, and this will allow stopovers on one-way awards for just 5,000 additional miles, which could represent a great value.
When redeeming Aeroplan miles on Vistara:
You can book directly through Aeroplan's website, or by phone if you prefer
There will be no fuel surcharges
You can combine Vistara with Air Canada or other partner flights on a single ticket
Just to give some examples of Aeroplan's current redemption rates on Vistara (before the new program kicks in):
For one-way travel within the Indian Subcontinent (this includes Nepal and Sri Lanka) you can expect to pay 15,000 miles in economy or 30,000 miles in business class
For one-way travel between the Indian Subcontinent and Middle East you can expect to pay 22,500 miles in economy or 40,000 miles in business class
If/when Vistara launches flights between India and London, you can expect to pay 35,000 miles in economy or 62,500 miles in business class (one-way)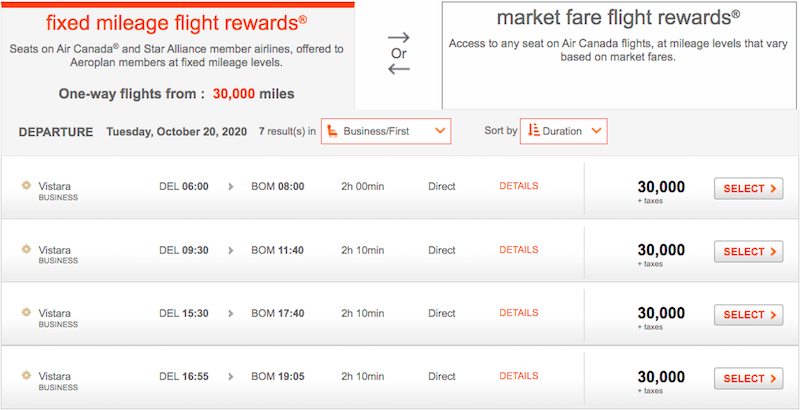 Air Canada Aeroplan is transfer partners with Amex Membership Rewards and Capital One, so if you have transferrable points this is a great program to book through.
Earn Air Canada Aeroplan miles on Vistara
With this new partnership, Aeroplan members can earn miles on all Vistara flights. Here's the rate at which miles are earned: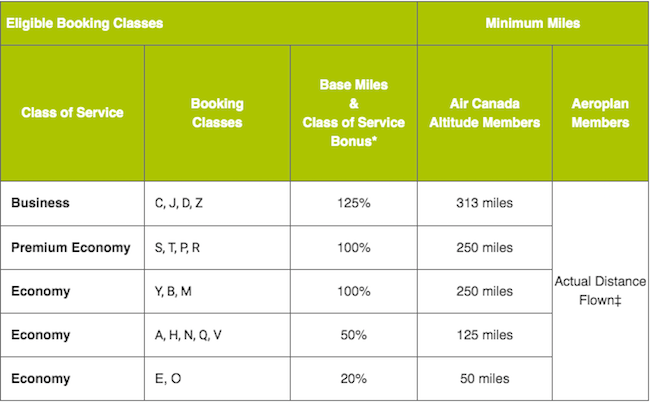 Bottom line
Air Canada and Vistara have a new frequent flyer partnership. It's always great to see airlines add partners that don't otherwise belong to one of the major alliances, since it opens up so many great redemption opportunities. In fairness, in the case of Vistara, the airline also has a partnership with United MileagePlus, so perhaps the partnership isn't quite as unique.
While Air Canada already partners with Air India, Vistara offers a more premium experience within India. Furthermore, with Vistara planning on launching long haul flights with its 787-9s, this should open up some great redemption opportunities.
With the new Aeroplan program, it will also be possible to redeem miles on Vistara with a stopover by paying a premium of just 5,000 miles.
Are you excited about the new Air Canada & Vistara partnership?