Air Canada Aeroplan has done an incredible job adding airline partners outside the Star Alliance in recent months, as the program has added Etihad, Azul, Vistara, Air Serbia, Virgin Australia, Oman Air, Eurowings Discover, and Air Mauritius.
Aeroplan has now announced yet another new partner, which is the program's 40th airline partner — Air Dolomiti has become an Air Canada Aeroplan partner as of today (March 30, 2021).
This follows the new Aeroplan program having been launched in late 2020, with no carrier imposed surcharges and stopovers allowed for just 5,000 extra miles one-way.
Air Canada & Air Dolomiti partnership details
A new loyalty program partnership has been launched between Air Canada and Air Dolomiti, offering Aeroplan members mileage earning and redemption opportunities.
This partnership can be a bit confusing since it was already possible to redeem Aeroplan miles on select Air Dolomiti flights when they were marketed by Lufthansa, so let's get into the details — first I'll talk a bit about Air Dolomiti as such, and then I'll look at the opportunities to earn & redeem miles.
What is Air Dolomiti?
Air Dolomiti is a regional Italian airline that's a wholly owned subsidiary of Lufthansa. The airline operates a fleet of 15 Embraer 195 aircraft, featuring 120 seats each. Air Dolomiti operates quite a few flights from Frankfurt and Munich to all kinds of cities in Italy.
For example, if you book a Lufthansa itinerary from the US to many points in Italy, you may find that your connecting flight is on Air Dolomiti.
The airline is a Star Alliance affiliate airline, so the airline has partnerships with individual Star Alliance members. For example, United MileagePlus has a partnership with Air Dolomiti, allowing members to earn and redeem miles. Well, now Air Canada Aeroplan is being added to the mix as well.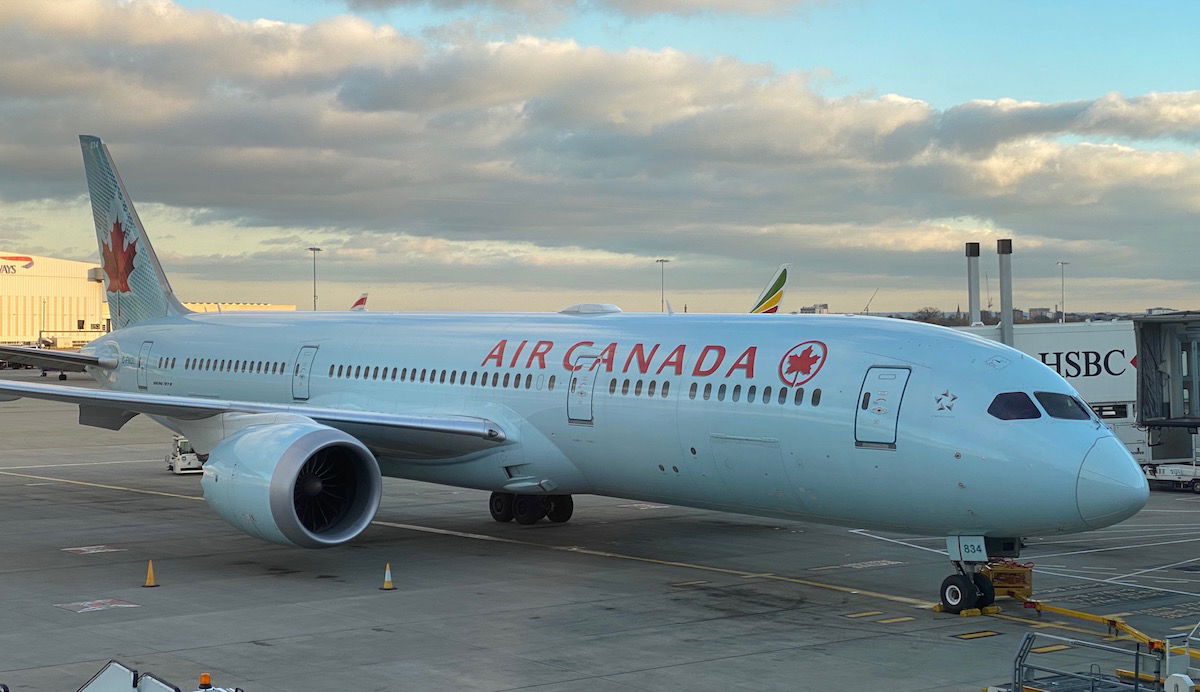 This partnership will be useful for Air Canada passengers traveling to Italy
Redeem Air Canada Aeroplan miles on Air Dolomiti
It is now possible to redeem Air Canada Aeroplan miles on all Air Dolomiti flights. A few things to note:
Air Dolomiti awards follow Aeroplan's standard partner award pricing chart
Aeroplan members are able to book Air Dolomiti flights online at aircanada.com, or via the call center
Air Dolomiti flights can be combined with flights operated by Air Canada and other international airline partners
While there will be no carrier imposed surcharges, the standard 39 CAD partner booking fee will apply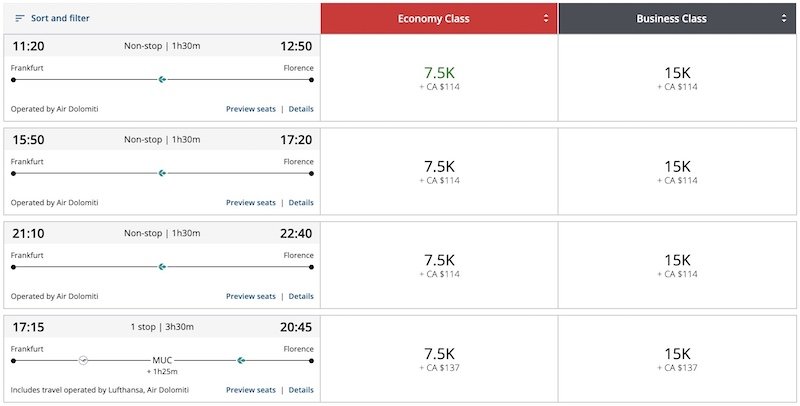 In terms of award pricing, here's the Aeroplan award chart for travel within the Atlantic region:

Then here's the Aeroplan award chart for travel between North America and the Atlantic region: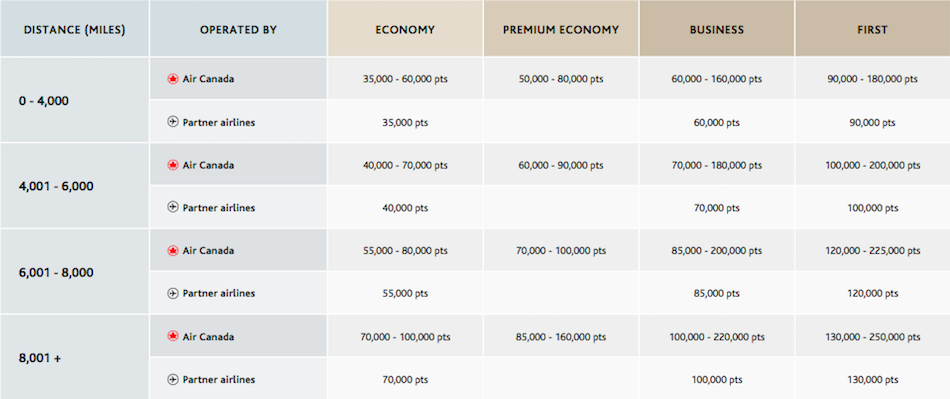 Air Canada Aeroplan is transfer partners with Amex Membership Rewards and Capital One, so if you have transferrable points this is a great program to book through. Furthermore, as of late 2021 Aeroplan will become a transfer partner of Chase Ultimate Rewards.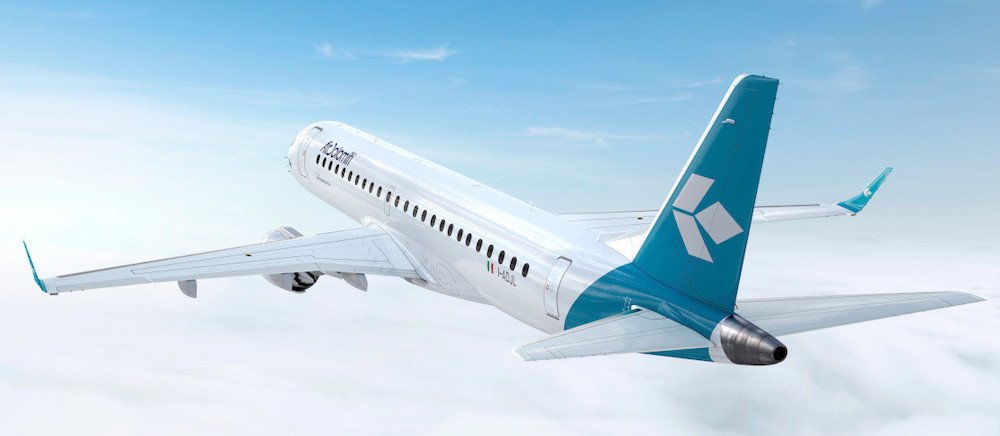 Redeem Aeroplan miles for Air Dolomiti flights
Earn Air Canada Aeroplan miles on Air Dolomiti
With this new partnership, Aeroplan members can earn miles on all Air Dolomiti flights. Miles are earned based on the distance flown:
Members can earn Aeroplan miles on all scheduled flights operated by Air Dolomiti
Members can earn Status Qualifying Miles (SQMs), Status Qualifying Segments (SQSs), and Status Qualifying Dollars (SQDs), on all flights ticketed by Air Canada
Here's the mileage earning chart: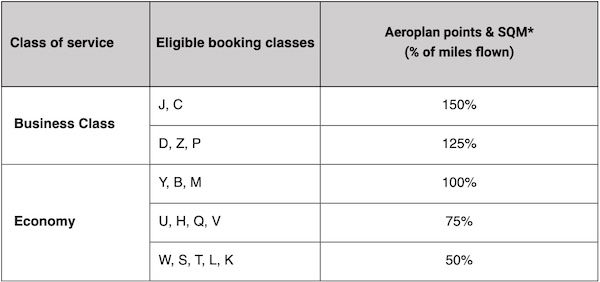 Bottom line
Air Canada and Air Dolomiti have a new frequent flyer partnership. This allows Aeroplan members to earn and redeem miles for travel on all Air Dolomiti flights, whether they're exclusively traveling within Europe, or connecting off a long haul flight on another airline. Many may particularly appreciate the ability to book an itinerary that involves a stopover for just 5,000 extra miles.
This is a great addition for Air Canada flyers and Aeroplan members. While Air Dolomiti has been a Star Alliance affiliate, it didn't have much cooperation with Air Canada up until now.
Are you excited about the new Air Canada & Air Dolomiti partnership?