Air Canada Aeroplan has done an incredible job adding airline partners outside the Star Alliance in recent months, as the program has added Etihad, Azul, Vistara, Virgin Australia, Eurowings Discover, and Air Mauritius. Well, Aeroplan has now announced yet another new partner.
Aeroplan adds Air Serbia as partner
As of Monday, November 9, 2020, Air Serbia will be a partner of Air Canada Aeroplan. However, this will exclusively be a redemption partnership, meaning Aeroplan members will be able to redeem miles for travel on Air Serbia, but not earn miles.
Air Serbia offers a single long haul route between Belgrade and New York, and then offers lots of great access to Eastern Europe and beyond. Air Serbia's long haul aircraft is an Airbus A330, which used to fly for Jet Airways. The plane has herringbone seats in business class, and offers an excellent soft product (at least that was the case the last time I flew with the airline).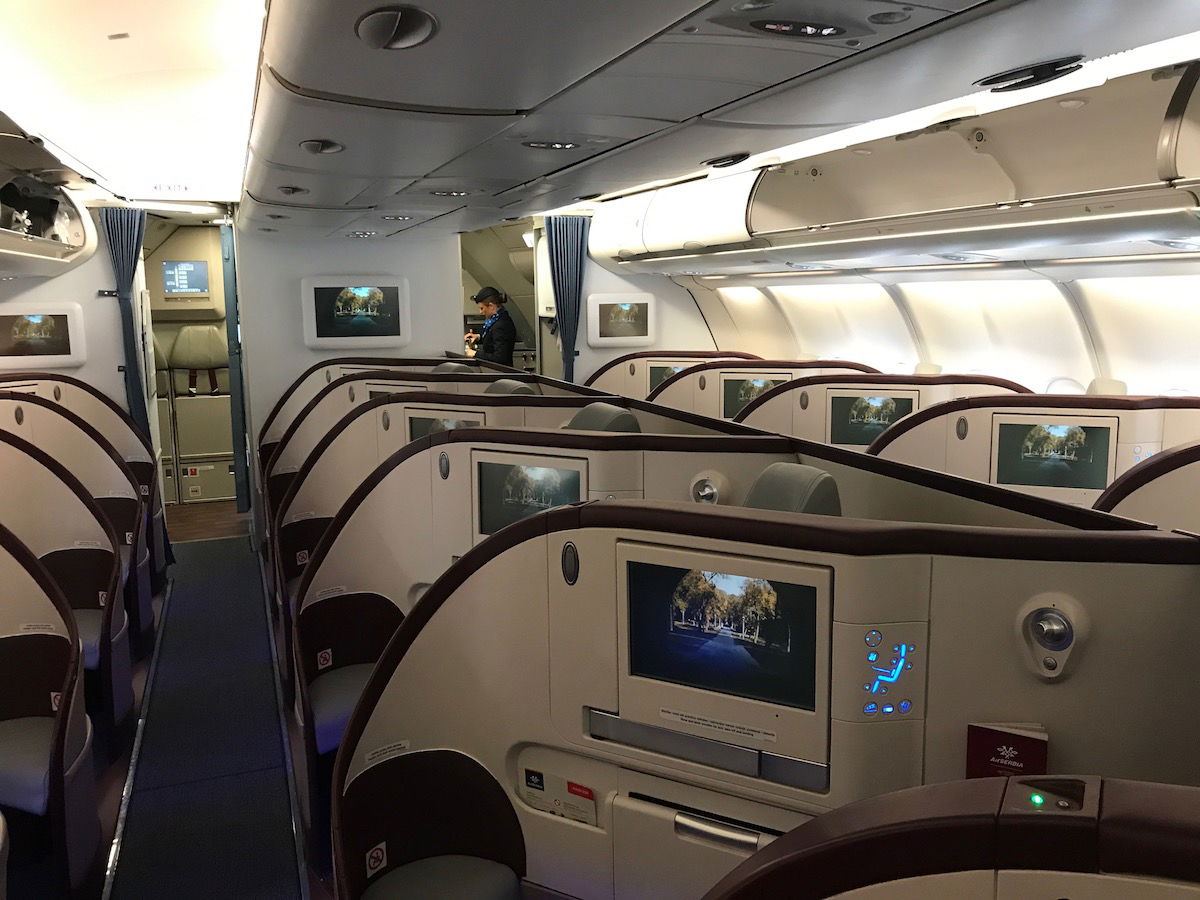 Air Serbia's A330 business class
When Aeroplan members redeem miles on Air Serbia:
There will be no carrier imposed surcharges
Members will be able to mix-and-match travel on Air Serbia, Star Alliance airlines, and any other partners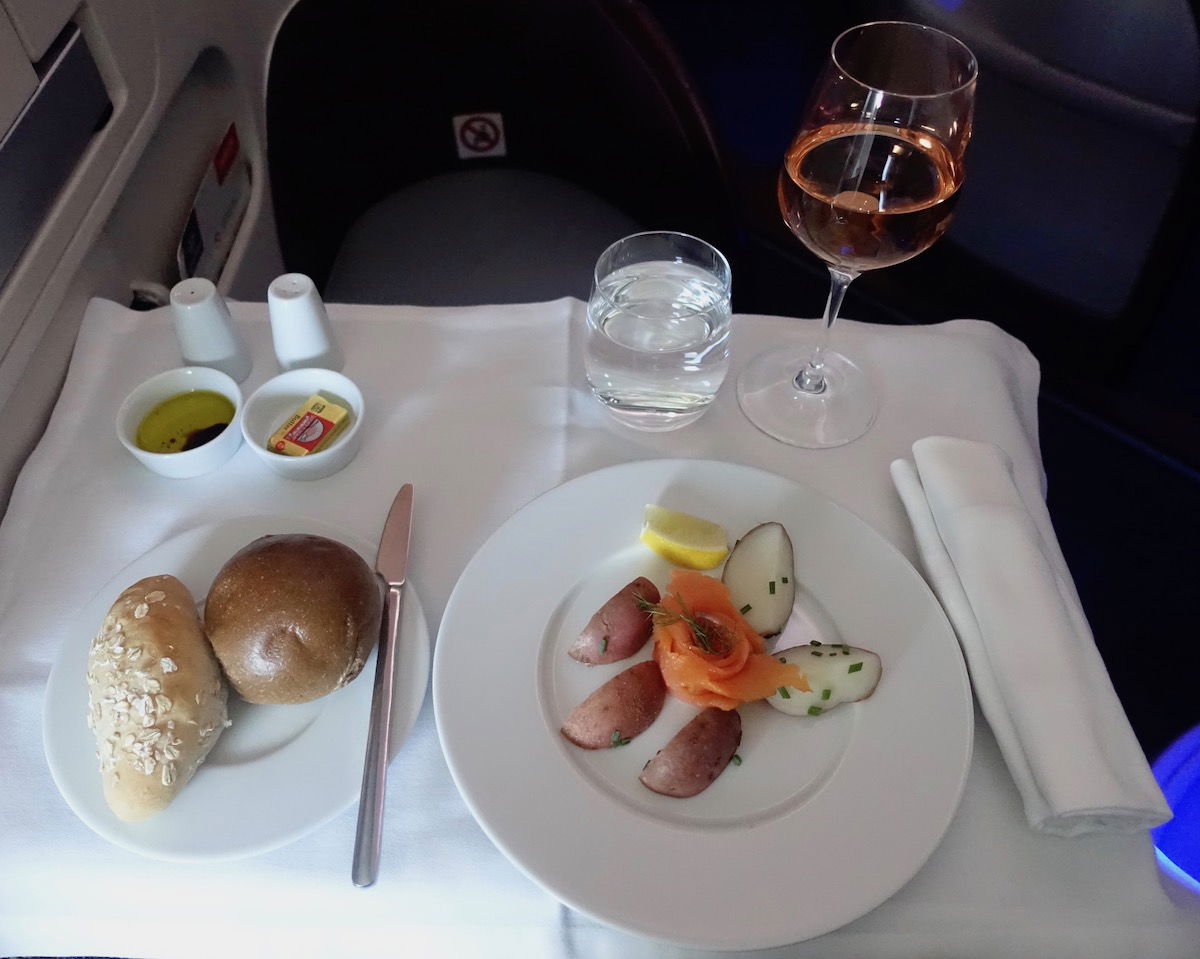 Air Serbia's business class catering
How many Aeroplan miles do you need to fly Air Serbia?
The introduction of this Air Serbia partnership coincides with the launch of the new Aeroplan program (which was delayed by a day). With this, we're seeing Aeroplan completely adjust its award pricing.
Here's the relevant award chart for travel between North America and the Atlantic: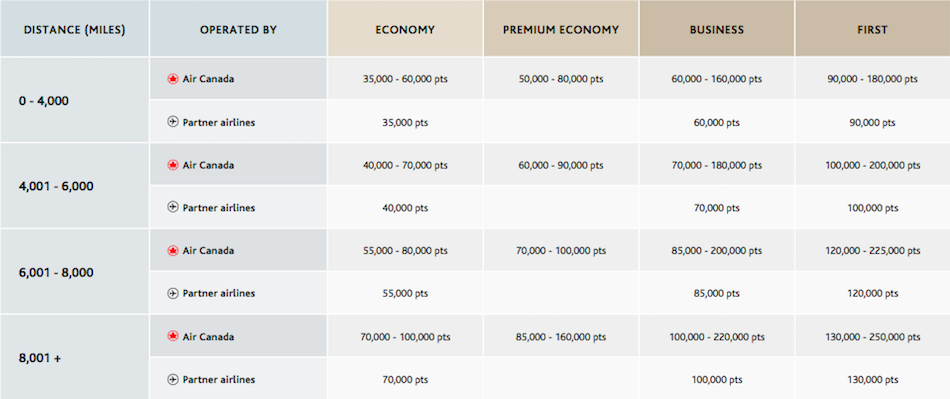 And here's the relevant award chart for travel within the Atlantic region:

For a journey of 4,001-6,000 miles, you can expect to pay:
40,000 miles in economy
70,000 miles in business class
You can add a stopover to the itinerary for 5,000 miles
New York to Belgrade covers a distance of 4,511 miles. In other words, for 70,000 miles you could fly business class from New York to Belgrade to Athens, Tel Aviv, Skopje, or lots of other cities, or for 75,000 miles you could book the same with a stopover in Belgrade.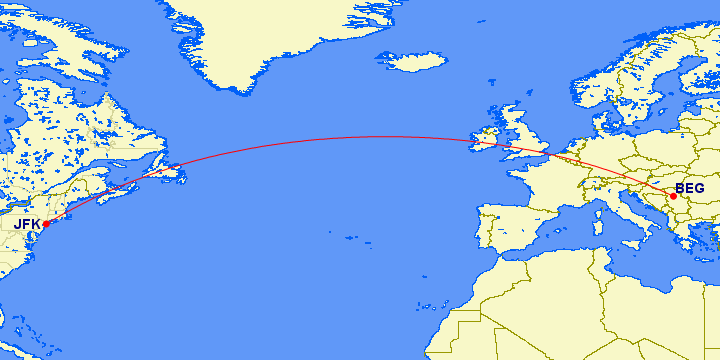 Air Serbia's only long haul route is between New York and Belgrade
You can also redeem Etihad Guest miles on Air Serbia
It's worth noting that the other best way to redeem miles for travel on Air Serbia is through Etihad Guest, given that Etihad owns a stake in Air Serbia. As a point of comparison, Etihad Guest charges the following number of miles for travel on Air Serbia between New York and Belgrade:
44,970 miles in economy
64,082 miles in business class
However, that only includes that one segment, and any connection would have to be booked separately. So for most, booking through Aeroplan will represent a better deal.
Could Air Serbia start flying to Toronto?
It's worth noting that in mid-2018 there was talk of Air Serbia launching flights between Belgrade and Toronto. Seasonally Air Serbia only operates twice weekly flights between New York and Belgrade, so suffice to say the plane has the ability to operate some more routes.
So, does this new Aeroplan partnership hint at a new route and more cooperation between Air Canada and Air Serbia? Personally I don't think so:
This partnership is specific to redeeming miles rather than earning miles, which suggests we likely won't see any sort of codesharing or expanded partnership between the two airlines
Aeroplan's leadership has done an amazing job adding new airline partners to give Aeroplan members more redemption opportunities, and it seems to me like this is part of that
None of this is to say that Air Serbia couldn't eventually fly to Toronto, but rather I wouldn't take this announcement to be suggesting that specifically.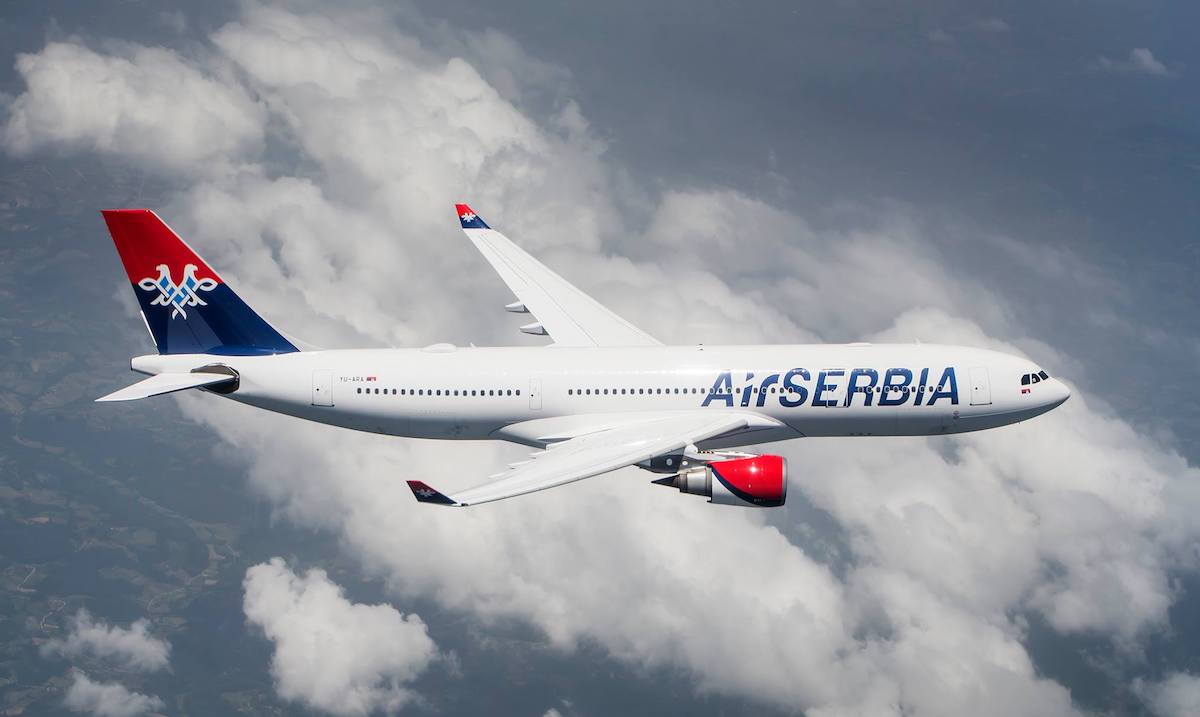 Could Air Serbia eventually launch flights to Toronto?
Bottom line
Air Canada Aeroplan has added Air Serbia as its newest airline partner, marking the fourth new partner airline in recent months. That's really impressive.
The partnership with Air Serbia is specific to mileage redemptions, so Aeroplan members can redeem miles between New York and Belgrade, and beyond.
This has the potential to represent a great deal — Air Serbia is a lovely airline, Belgrade is a great city, and it's especially cool when you can do a stopover there for just 5,000 extra miles.
Are you excited about the new Air Canada & Air Serbia partnership?