---
Welcome to my next trip report, covering our big summer trip, which had us staying at some great hotels in Italy and Greece, and spending way too many hours in Emirates first class (if that's possible).
Planning the trip
The planning for this trip started with a great first class fare that Emirates published late last year for travel between Canada and Milan. The best part was that you could route via the US and Dubai and have stopovers, so this was an opportunity to rack up a huge number of Alaska miles. Ford and I hadn't yet planned a big summer trip, so we decided to jump on this.
It has been years since I've been to Milan, so we figured we should spend a few days there. However, our ultimate destination was Greece, which Ford has been to many times, though I haven't been there in over a decade. Getting between Milan and Greece was easy enough.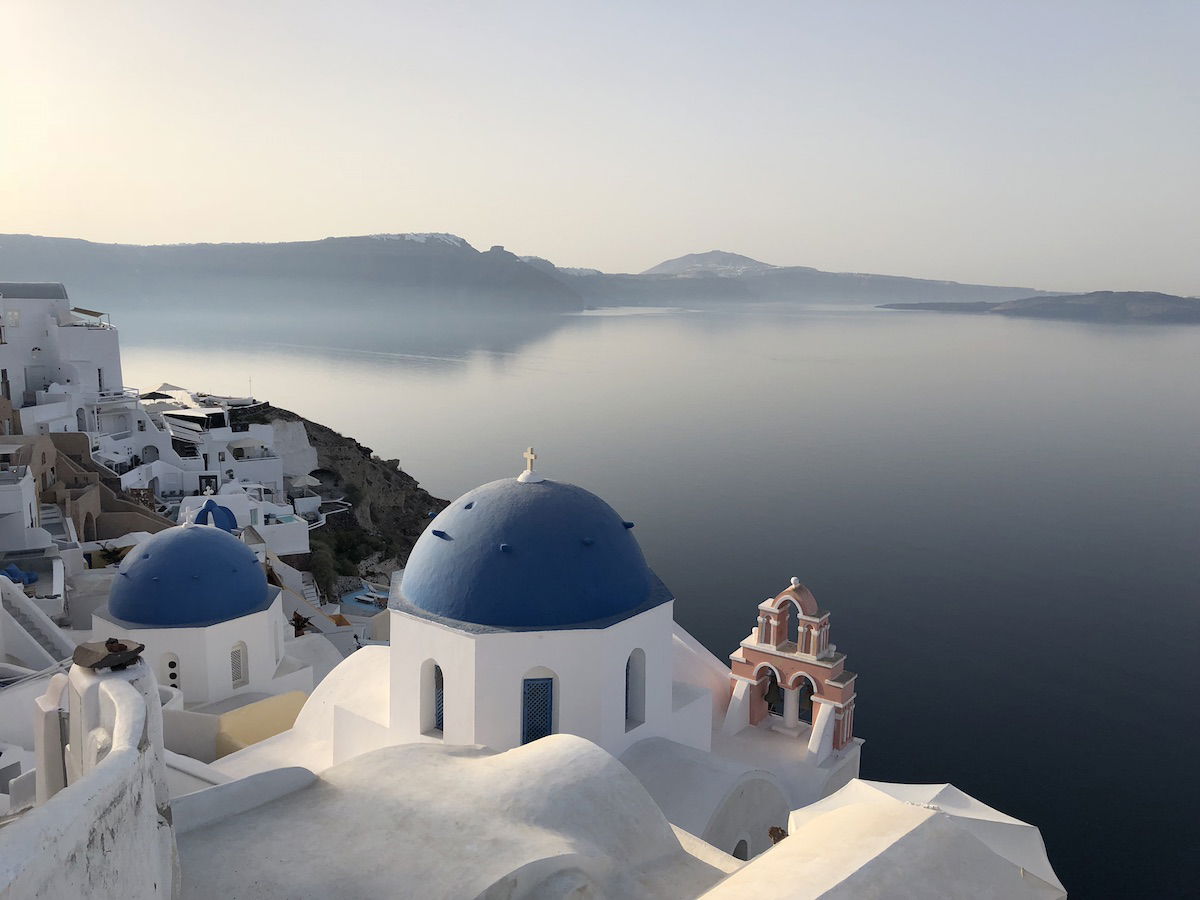 Booking flights
To start we booked the following itinerary in Emirates first class, for travel between Vancouver and Milan:
05/30 WS1702 Vancouver to Los Angeles departing 7:45PM arriving 10:35PM
06/02 EK216 Los Angeles to Dubai departing 4:40PM arriving 7:30PM (+1 day)
06/04 EK205 Dubai to Milan departing 9:45AM arriving 2:20PM
06/16 EK206 Milan to Dubai departing 2:05PM arriving 10:10PM
06/17 EK215 Dubai to Los Angeles departing 8:55AM arriving 1:55PM
06/17 WS1699 Los Angeles to Vancouver departing 8:15PM arriving 10:59PM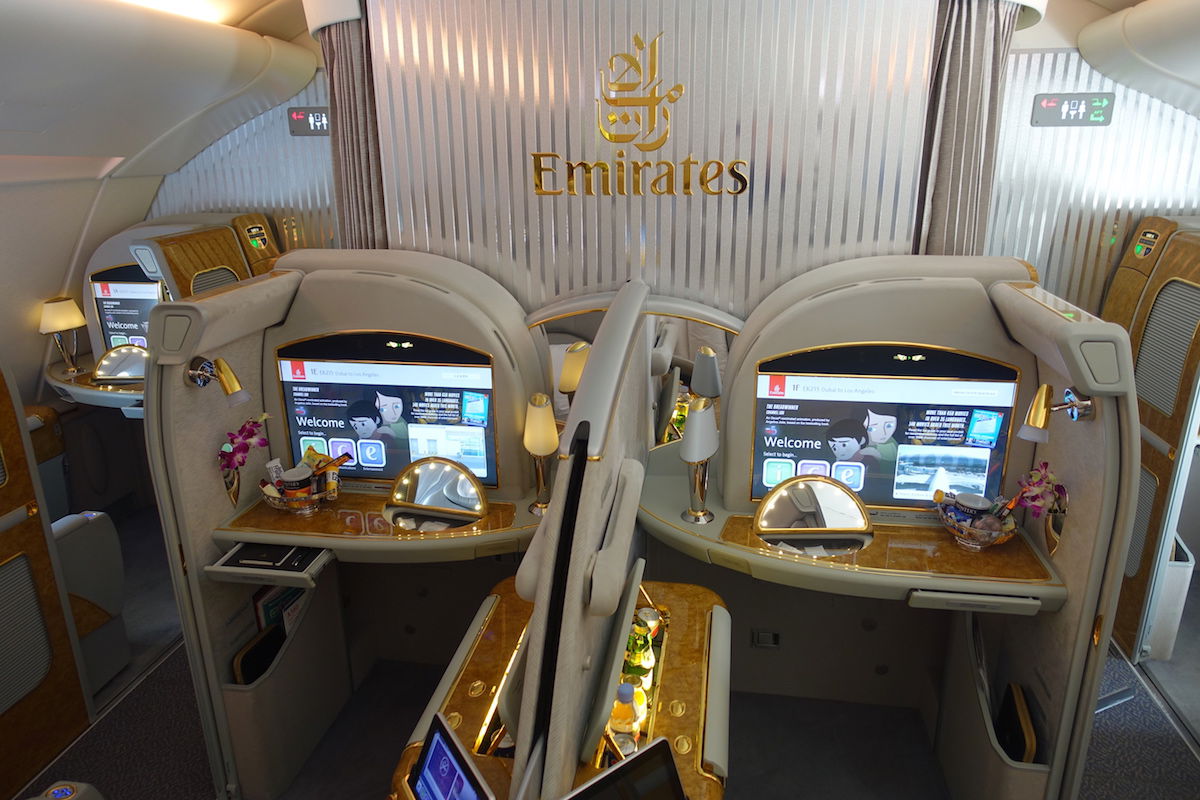 The fare was ~$3,100 per person. That's of course a lot of cash, though we earned a lot of Alaska miles. For example, Ford matched to MVP Gold 75K and earned about 107,000 Alaska miles. I value those miles at about two cents each, meaning he earned over $2,100 worth of miles.

I fully realize that's still a lot of cash, but as someone who has sometimes bought Alaska miles in the past, I view my real "out of pocket" on this transaction as being significantly less than what we paid for the tickets.
While in Greece we decided to visit Santorini and Porto Heli (outside of Athens), so then we had to book three intra-Europe flights.
First we booked EasyJet from Milan to Santorini. Being able to fly nonstop is awesome, and I've long been curious to try EasyJet. Our tickets ending up costing about $100 per person, and that includes a seat in the exit row and a carry-on bag, which I'd consider to be a great deal. Here's the flight we booked:
06/07 EZY2959 Milan to Santorini departing 6:55AM arriving 10:40AM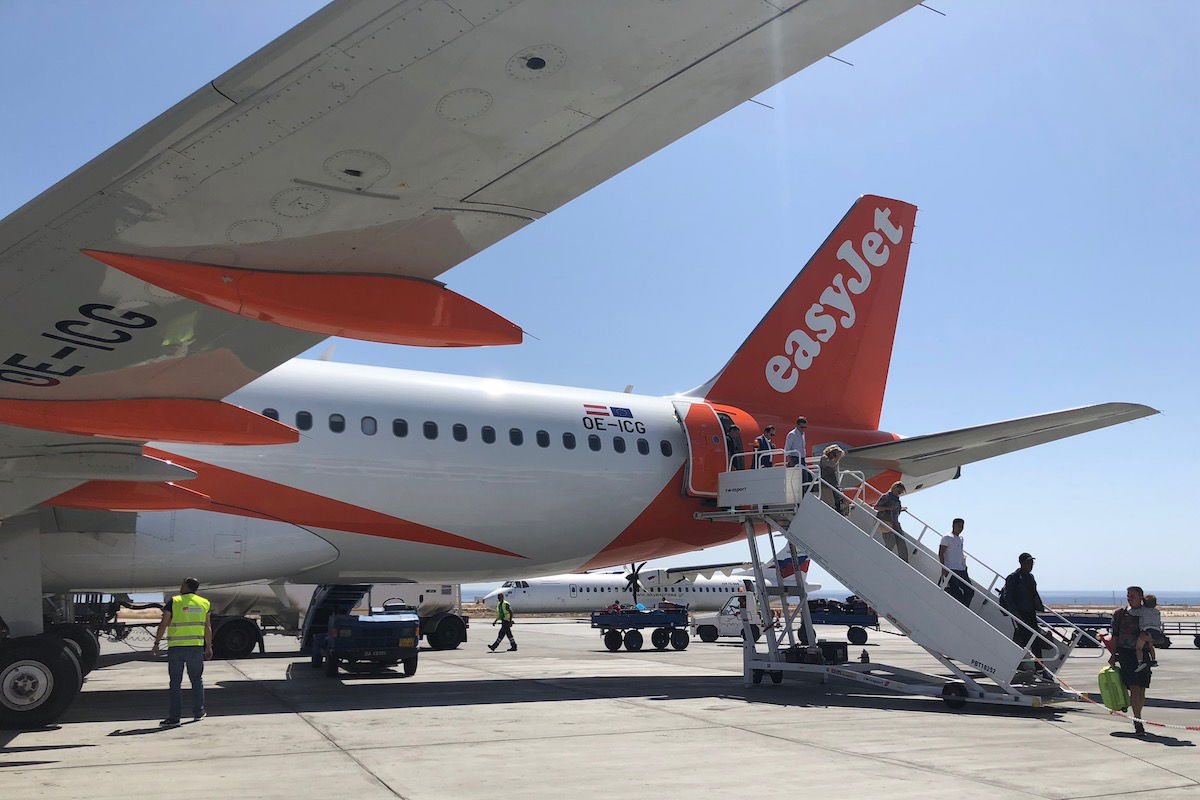 Then after four days it was time to fly to Athens, so we booked a flight on Volotea (a Spanish low cost carrier) to Athens, which cost about $60 per person:
06/11 V74111 Santorini to Athens departing 10:40AM arriving 11:30AM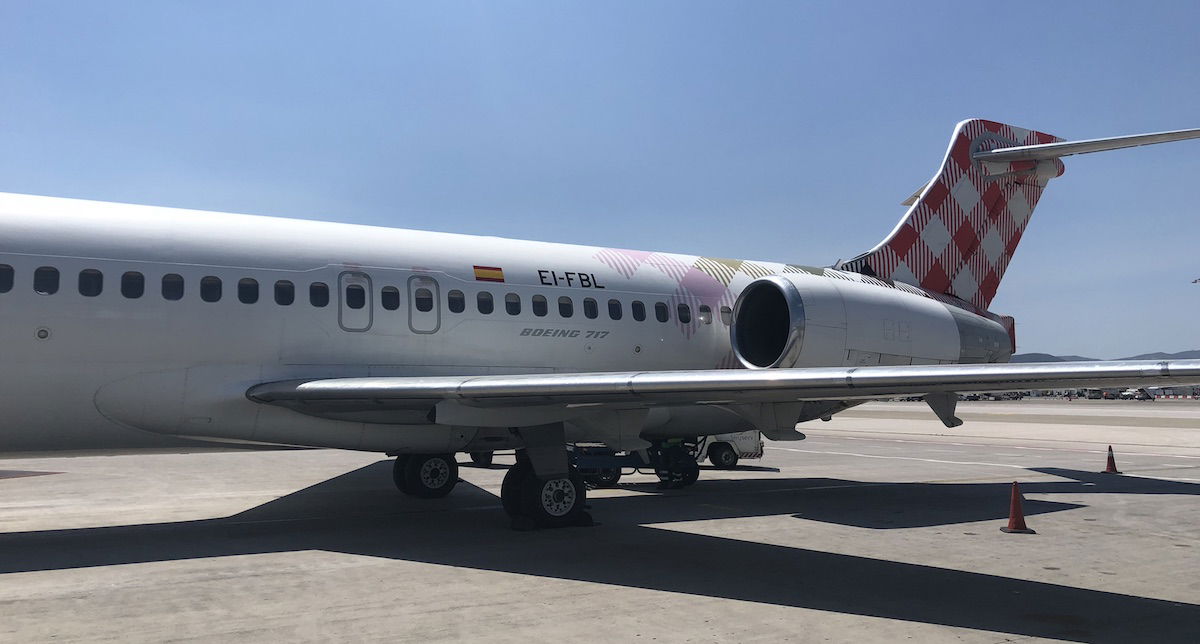 Lastly, to get from Athens back to Milan to meet up with the rest of our ticket, we booked Aegean economy for about $100 per person, on the following flight:
06/16 A3660 Athens to Milan departing 8:35AM arriving 10:10AM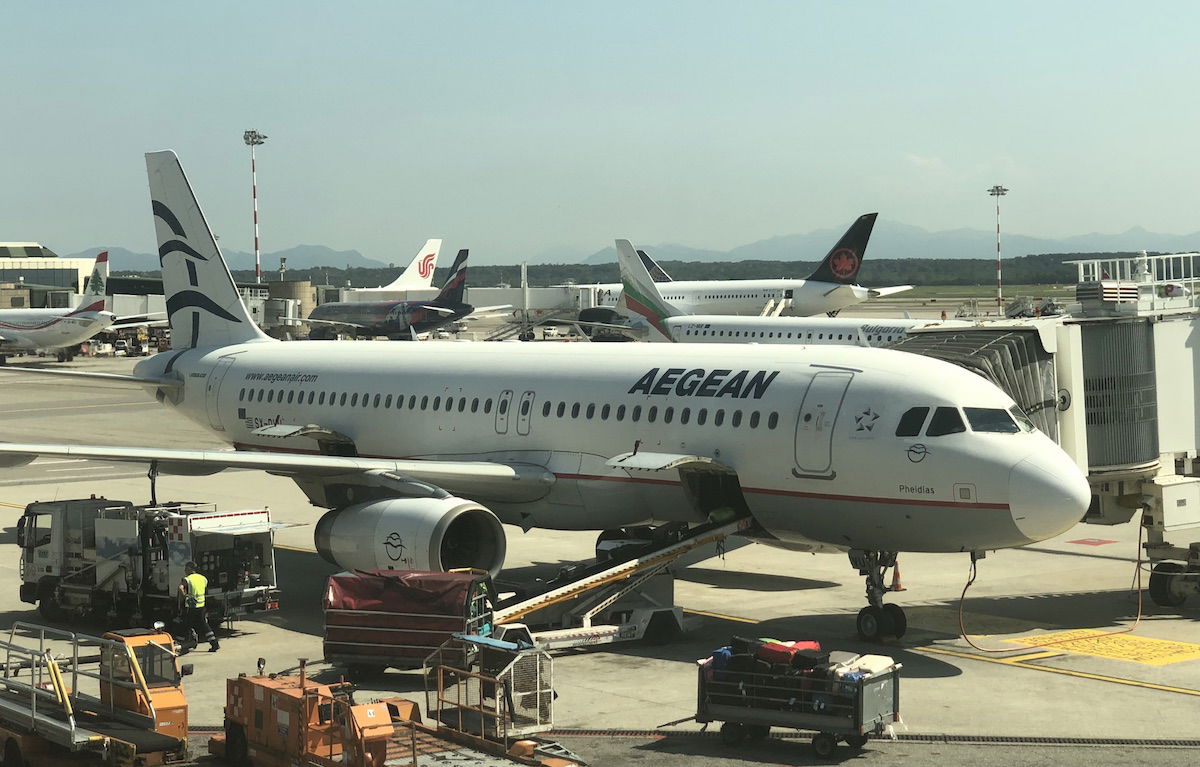 In the end, our entire routing looked as follows, and covered over 26,000 flown miles: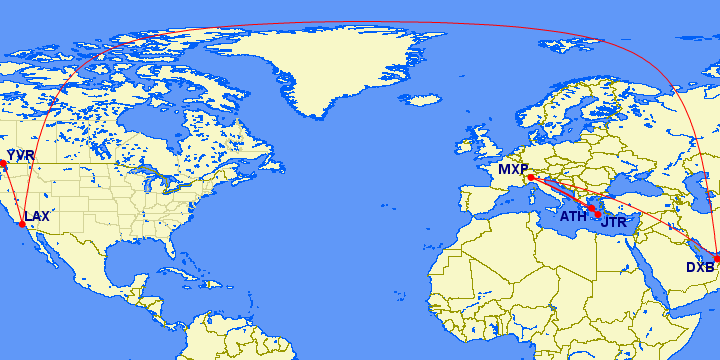 Booking hotels
For this trip we had quite a few hotel stays, including:
3 nights in Milan
4 nights in Santorini
4 nights in Porto Heli (outside of Athens)
1 night at Athens Airport
2 nights in Dubai (one in each direction)
While I'll cover all the details of how we booked the hotels in the individual installments, I'll share the basics in this post.
In Milan we decided to stay at the Park Hyatt Milan for 30,000 World of Hyatt points per night. I applied a Globalist Suite Upgrade to confirm a suite at the time of booking.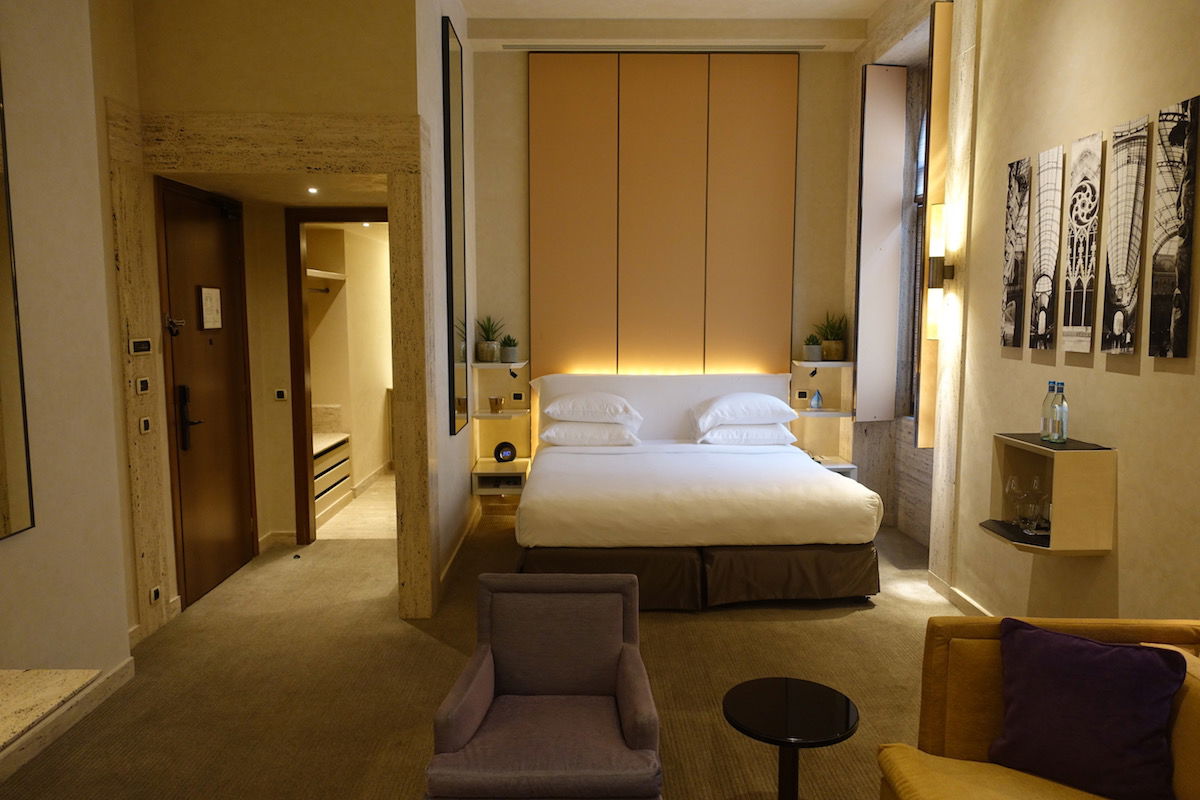 For our four nights in Santorini we decided to stay at Mystique, which is the Starwood Luxury Collection property. We booked this using the Citi Prestige fourth night free benefit. I had seen so many pictures of this hotels on spg.com over the years, so it was surreal to finally see it in person.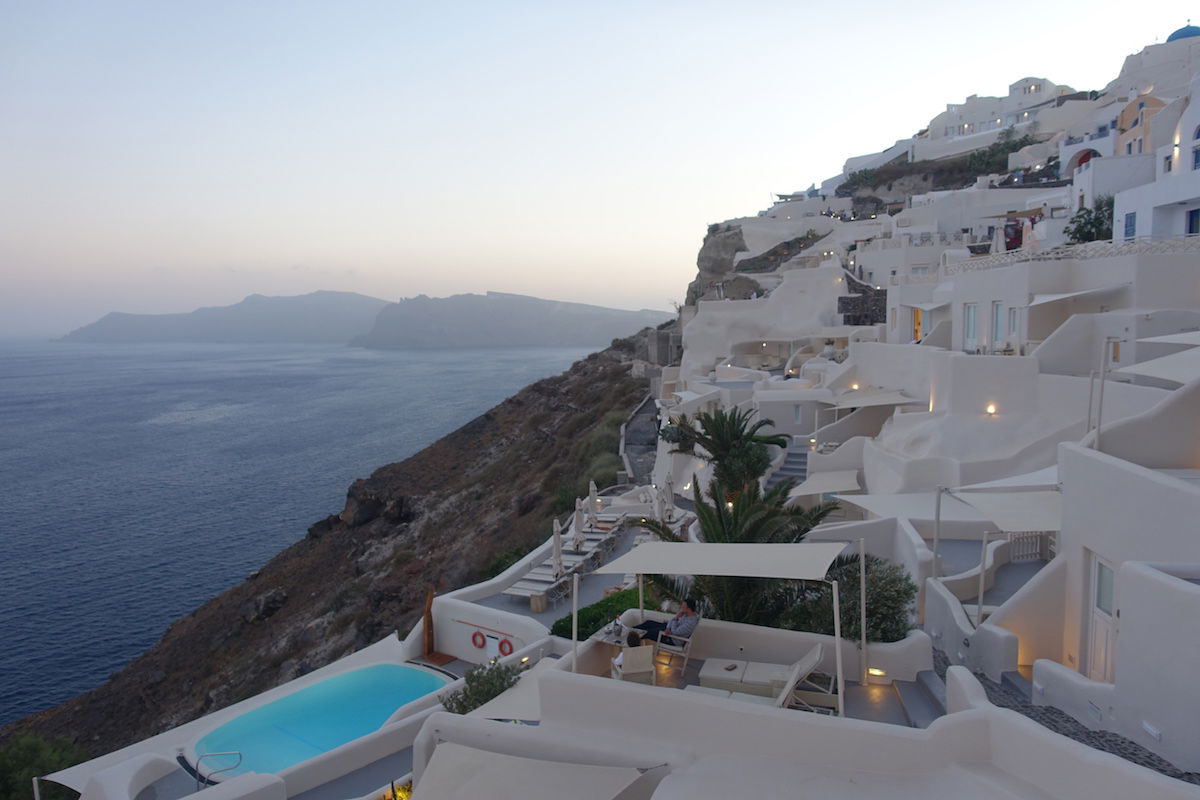 Then for our next four nights we stayed at Amanzoe in Porto Heli. Amans are expensive, though also worth every penny if you can swing it, in my opinion. The service, setting, and just everything, is unrivaled. I can't wait to share our experience there.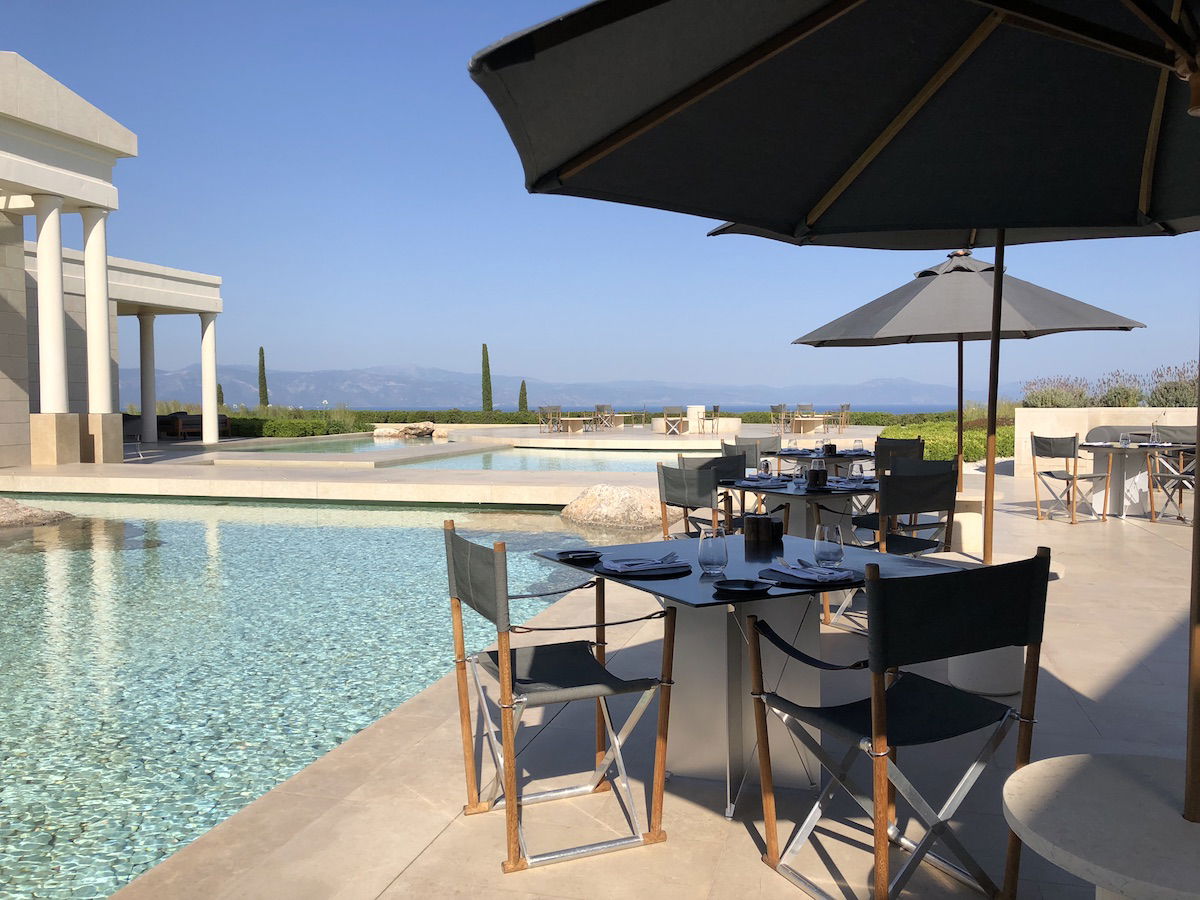 Then we had one night in Athens before our early morning flight to Milan, so we decided to stay at the Sofitel Athens Airport.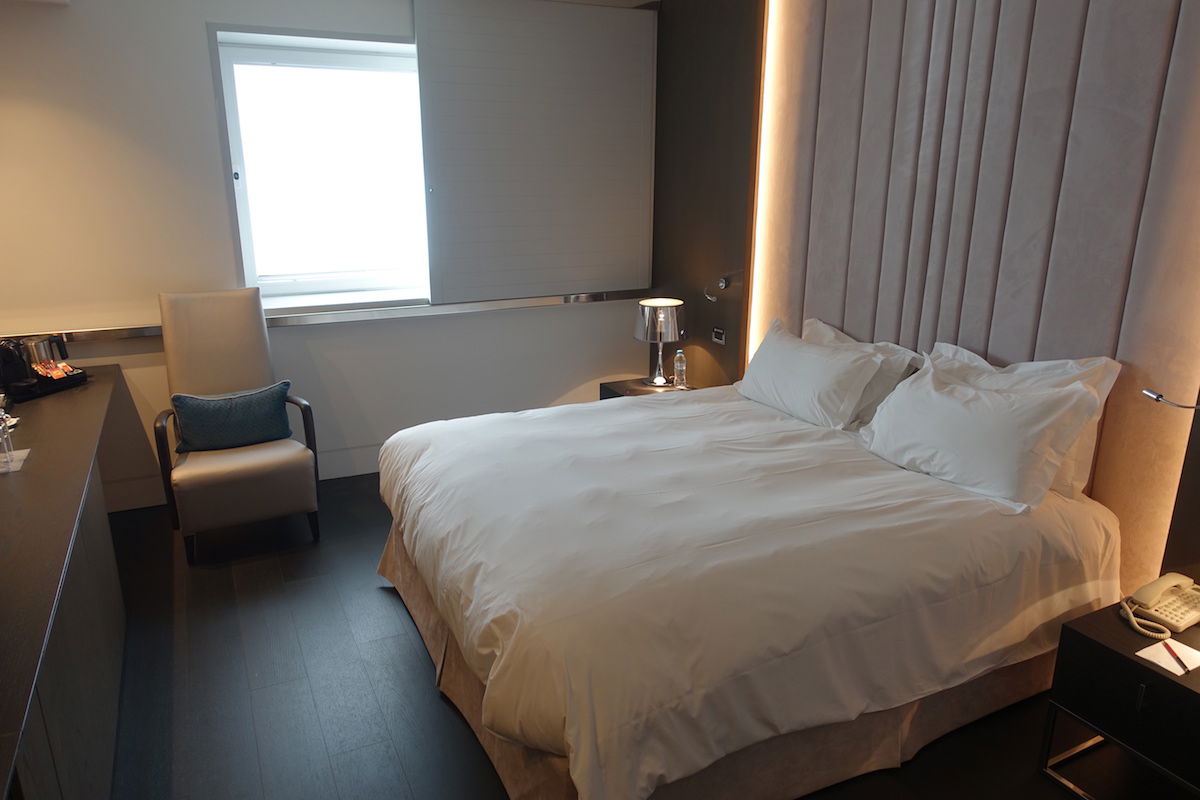 We also had two nights in Dubai — on the outbound we had a roughly 14 hour layover, and on the return we had a roughly 11 hour layover. Our outbound was eligible for Emirates' complimentary transit hotel, so they put us up at the Le Meridien near the airport. That was… an interesting experience.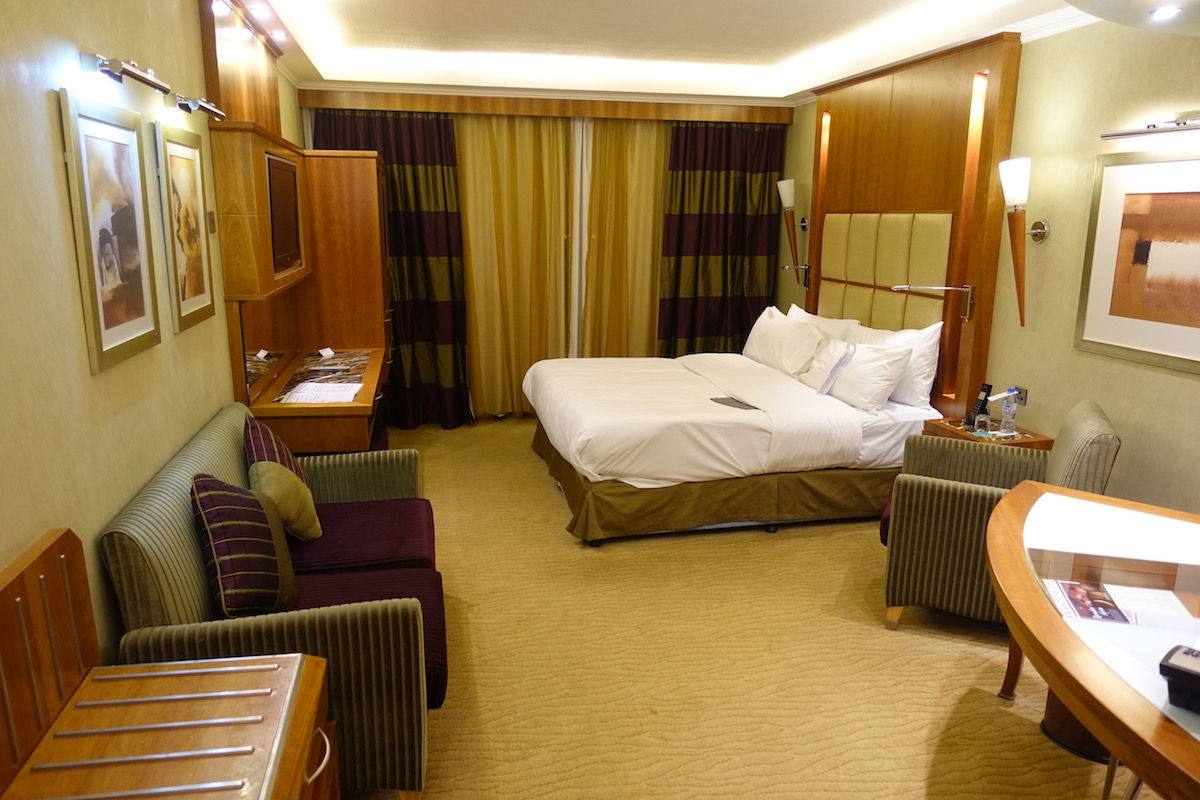 For whatever reason the return flight wasn't eligible for the free stopover hotel. So we decided to try the Dubai International Airport Hotel, which is the transit hotel located airside. I've always wondered how this hotel is, and it seemed ideal for such a quick stay, since we wouldn't even have to go through immigration.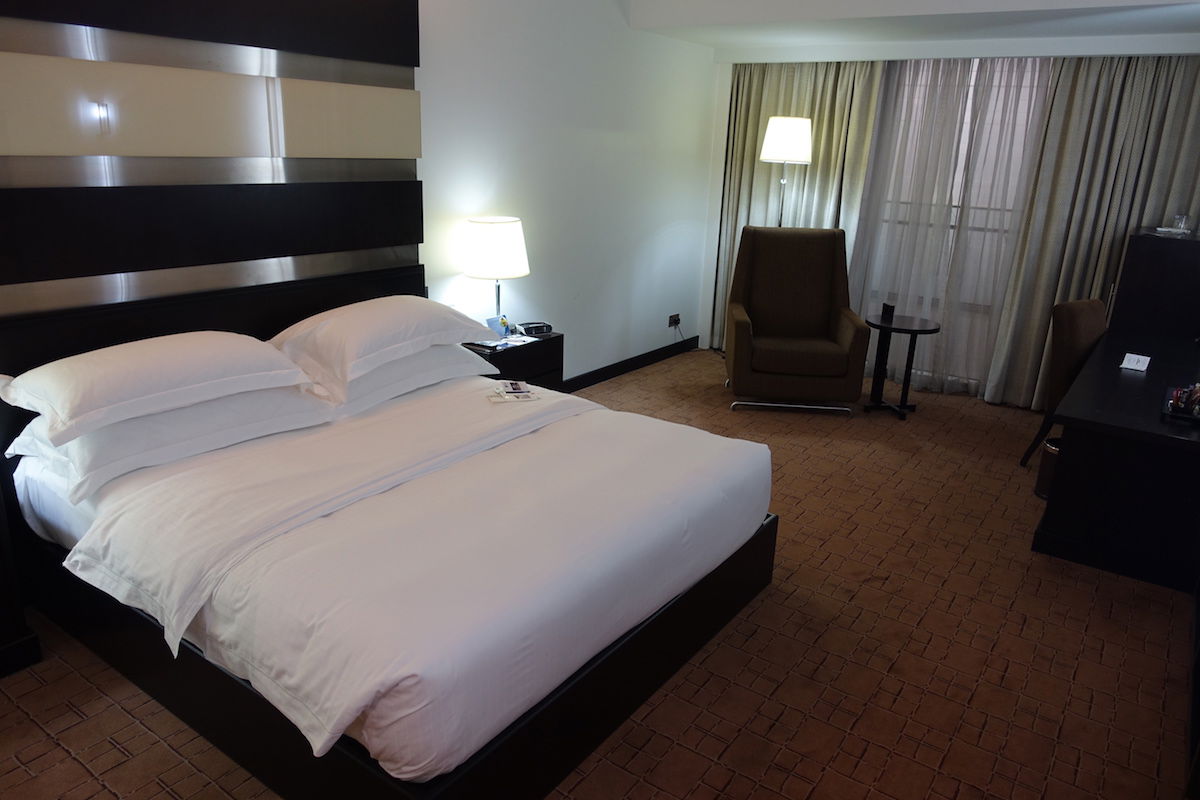 I'm skipping some installments
As usual, I'm skipping some installments in this trip report, so that it's not too repetitive:
We spent about 50 hours in Emirates first class, which was enjoyable, but I figure there's not much value in reviewing the return flights from Milan to Dubai to Los Angeles, since they were fairly similar to the outbound; I will review the Emirates Lounge Milan, though
I don't have a whole lot to say about our 30 minute Volotea flight from Santorini to Athens; the airport was hell, I got yelled at for taking a single picture, and there was no service, so…
I shared my impressions of Aegean economy in a separate post, and don't feel like there's a whole lot else I can add there
Other than that, I should be covering most other aspects of the trip in this report.
Bottom line
Ford and I had an amazing trip, though I did have mixed feelings about some of the flights and hotels, so stay tuned for that. Like I said, I'll have a lot more information on the hotel booking processes in the individual installments. Thanks for reading!