It's rare that economy is anything to get excited about, though I do think airlines that try to differentiate their experience deserve some credit.
In the US I'd argue that service in economy is getting better rather than worse at the moment (I'm referring to the actual service, rather than legroom). For many years the "big three" US carriers served virtually nothing in economy due to cost cutting. They've very slowly been adding back amenities, starting with bringing back (very basic) snacks, like pretzels and cookies. Then they've even brought back free meals on select transcontinental routes, and free alcohol in extra legroom economy.
I'd argue that in Europe service in economy is getting worse rather than better at the moment, largely due to competition from ultra low cost carriers. Airlines like British Airways have moved to a buy on board model for food and drinks in short-haul economy, and other airlines, like Swiss, are trialing it.
While I respect airlines' rights to offer whatever service they want in economy, I think that's all the more reason to give credit to those airlines that are going above and beyond to offer a superior product.
Athens-based Aegean Airlines operates a short-haul route network, and they offer free hot meals and drinks (including alcohol) on all international flights. I had the chance to fly them yesterday from Athens to Milan on a cheap paid ticket.
We paid an extra 12.50EUR per person to select an aisle and window seat in the exit row, which paid off. Not only did we have extra legroom, but we had an empty seat between us (there were only a few empty seats on the plane). This was the second flight where we had such luck, because the same happened on EasyJet.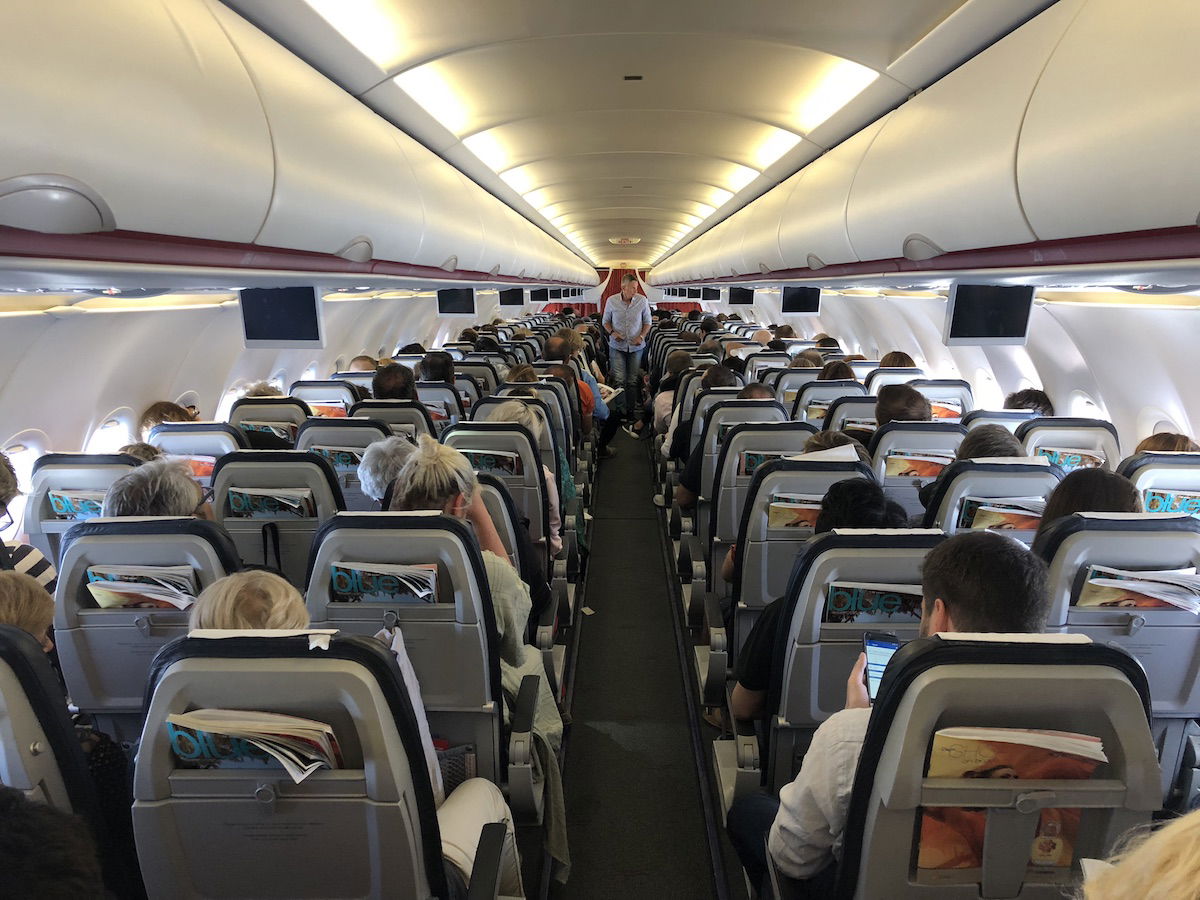 Aegean still seems to try with their service. Before takeoff the crew came around with candy, which reminded me a bit of Swiss, and how they hand out chocolate on every flight.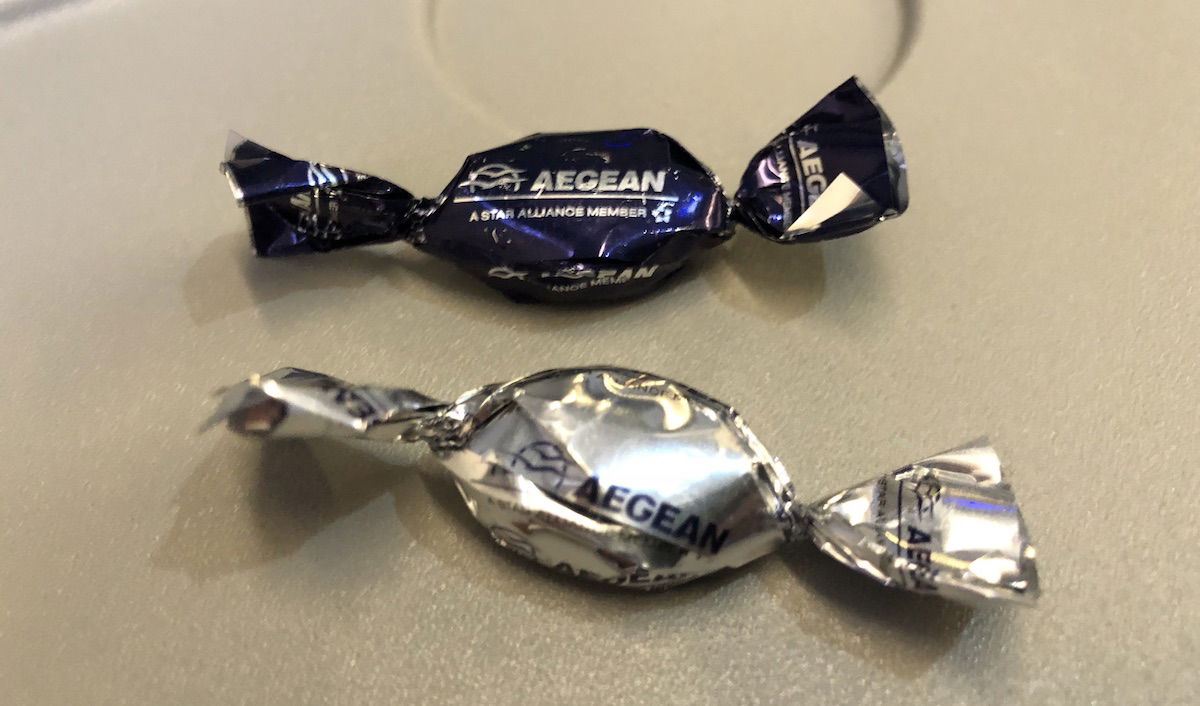 But the real surprise to me was that there was a hot meal in economy on this two hour flight.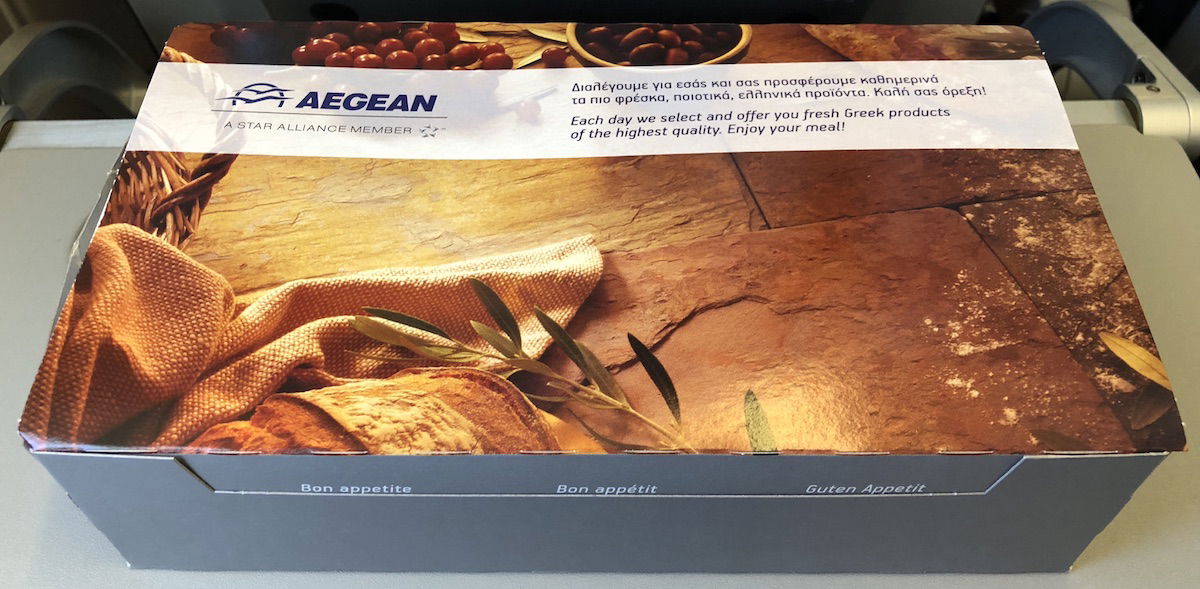 Okay, "meal" might be a bit of a stretch, but for breakfast they served greek yogurt with honey, and some sort of cheese pastry thing.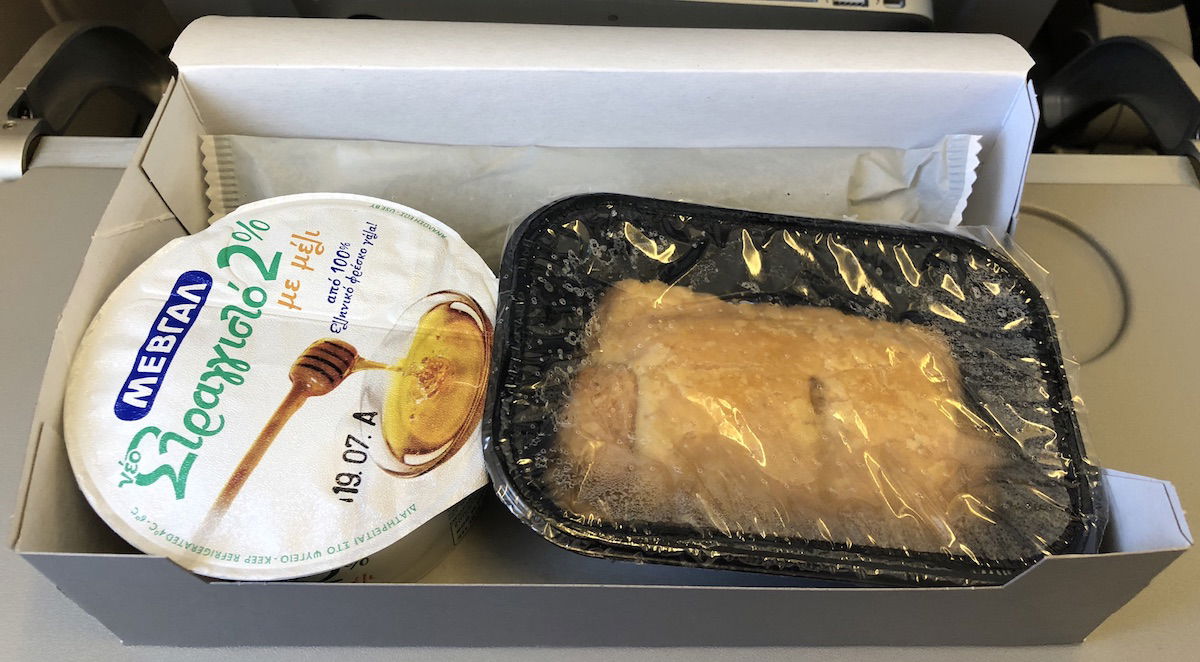 The cheese pastry basically tasted like cardboard, but boy, was it oddly satisfying.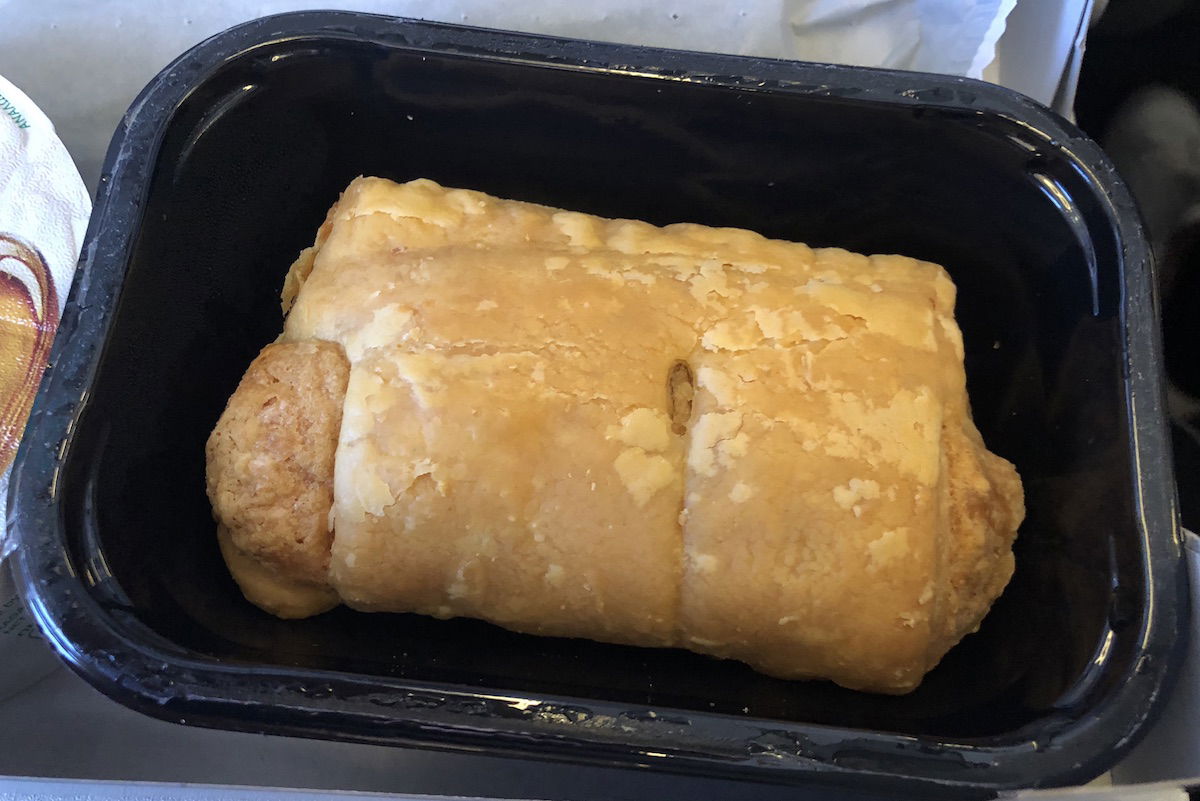 There were also free alcoholic drinks, though I decided to save any unnecessary drinking for my subsequent flight in Emirates first class. 😉
It was also cool to fly with Aegean since I've long loved their frequent flyer program. They have generous mileage earning rates, and earning Star Alliance Gold status with them is easy. I've earned it in the past, though let it lapse, so go figure the one time I actually flew Aegean was when I didn't have status with them.
Has anyone else flown Aegean, and if so, what was your experience like?