First of all, my apologies for those of you who may have seen this headline published earlier, without an actual article attached. The 'Save Draft' and 'Publish' buttons are quite close together, and I pressed the wrong button by accident.
My bad.
Recently I wrote about a great deal on Qatar Airways business class fares, from Jakarta to Milan. I noted that while cheap Europe to Asia fares were common, fares in the other direction (i.e. from Asia to Europe) were less common.
I monitor the Premium Fare Deals forum on FlyerTalk every single day, and while Qatar Airways used to publish discounted fares from Europe to Asia almost non-stop, I've noticed that they have hardly done so the last three or so months. Their biggest sale of the year occurs every January, and is usually full of amazing deals, but this year's January sale was pretty disappointing, so their strategy of endless discounting (and cheap Executive Club status) may have now come to an end.
There are new deals published every day, but I won't be writing about every one. Instead I'll be focusing on those that provide excellent value on great airlines for popular routes/regions.
Also, these Qatar fares would often be from or to a new destination Qatar was launching, which as their network grew, meant increasingly obscure cities that were definitely not convenient for people traveling from Europe to Asia (I'm talking about city pairs like Sofia to Pattaya).
Oman Air
Oman Air is another airline that regularly discounts fares, especially between Europe and Asia, and vice-versa. Ben took one of these fares a few years ago and had an excellent experience in both their new and old products.
Right now Oman Air has return fares from Paris to Bangkok (via Muscat) in business class from around £1,040/€1,180/$1,395 round-trip, on many dates from now until late November.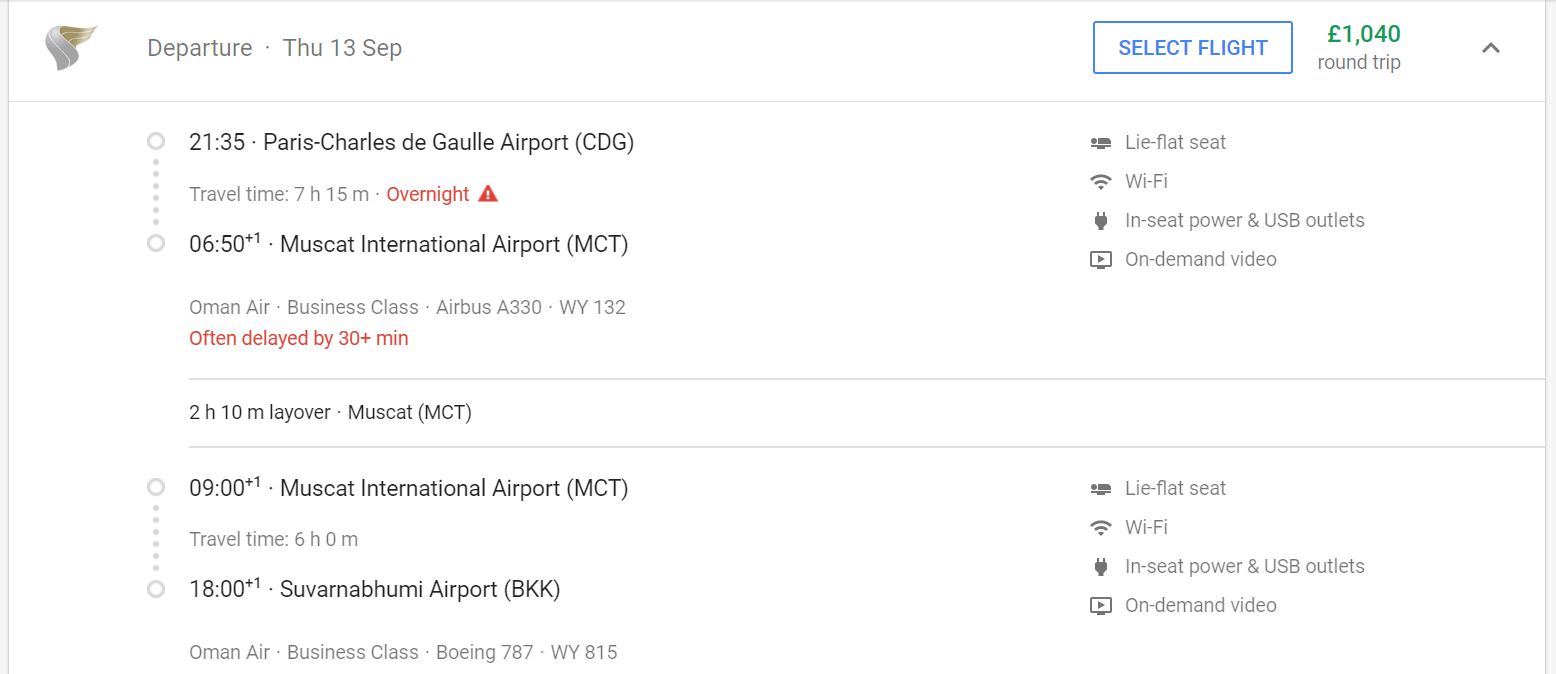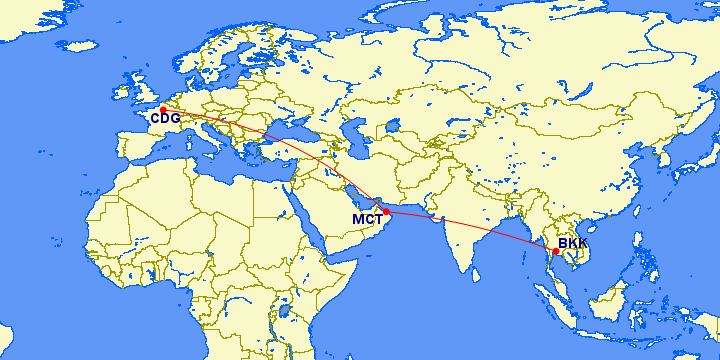 These flights will be on a combination of their older A330s, and newer 787s. The A330s may feature the old or new business class product, both of which are excellent, while the new 787s feature the new Apex Suite product.
You'll also be transiting the new Muscat airport terminal which is now operational, and will have access to their new business class lounge.
Oman Air is not a member of a global alliance, however you can credit the flights to Etihad Guest, where you would earn a generous 150% of miles flown (as these book into the R fare code), meaning you would earn approximately 18,000 Etihad Guest Miles.
Even if you only valued Etihad Guest miles at a conservative ~1c per mile, this would reduce the cost of the fare by around 13%.
This fare is also available from Paris to Kuala Lumpur or Manila on Oman Air for around £100 more.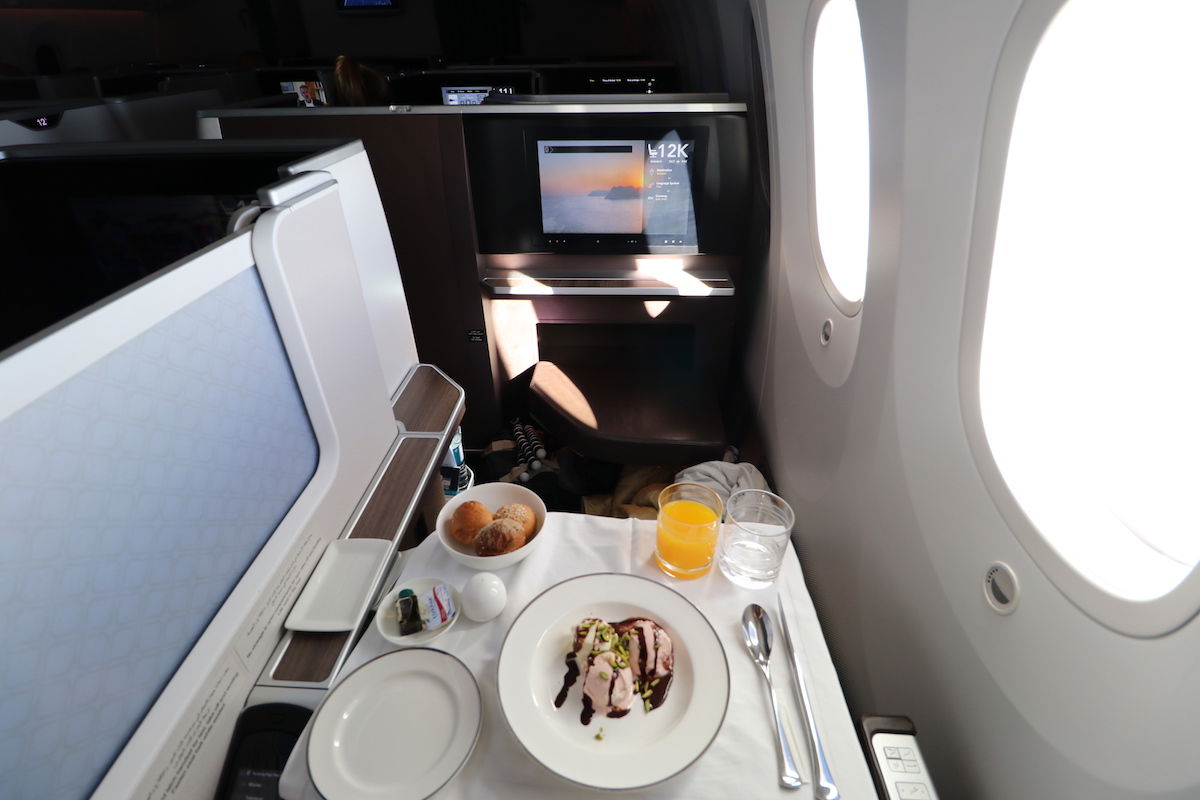 Lufthansa Group
I had first noticed the cheap Oman Air fares, and went to search for some screenshots to show the Oman prices and realised that the Lufthansa Group airlines who fly to Bangkok (Lufthansa, Swiss and Austrian) seem to have matched the Oman Air prices.
For this reason I don't think any of these fares are mistake fares.
There are dozens of dates available, for travel from now until the end of January, for similar price of around £1,050/€1,190/$1,410. Different combinations are available on different dates. Here are some that I found: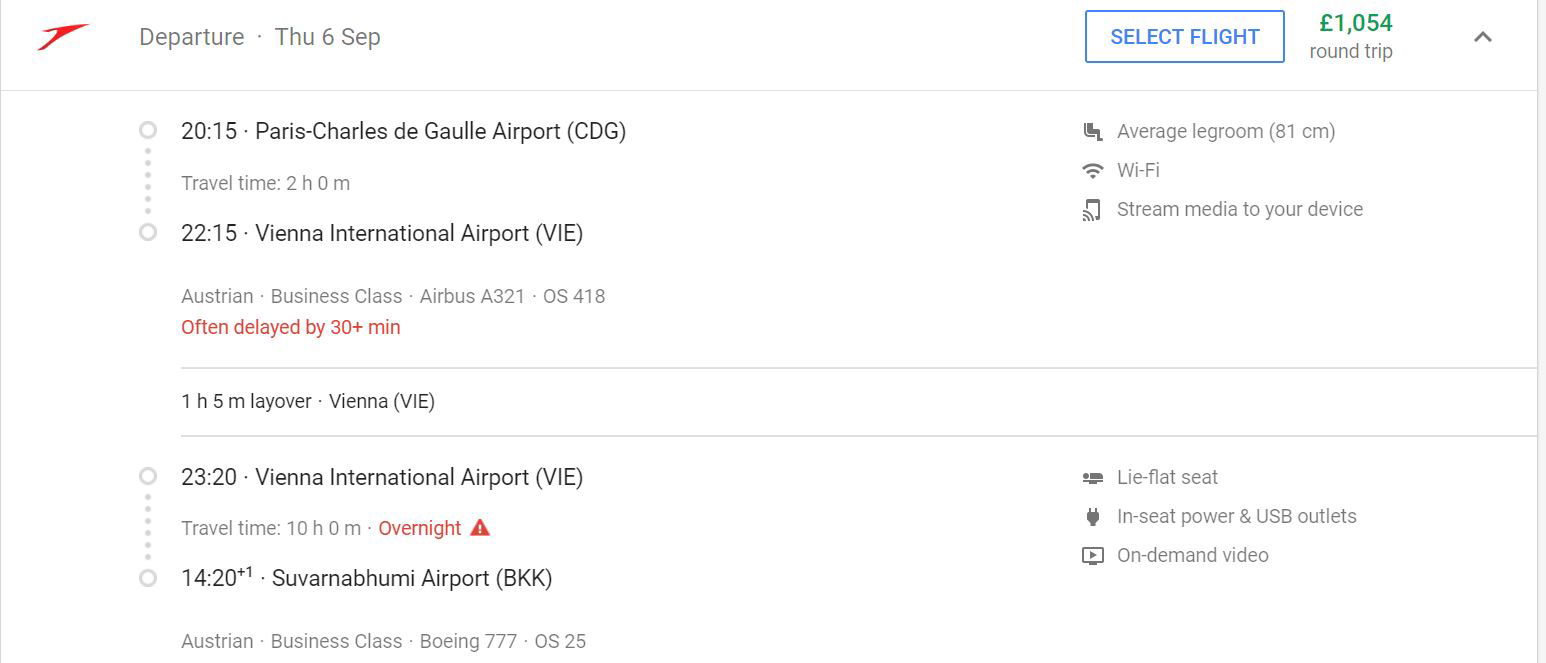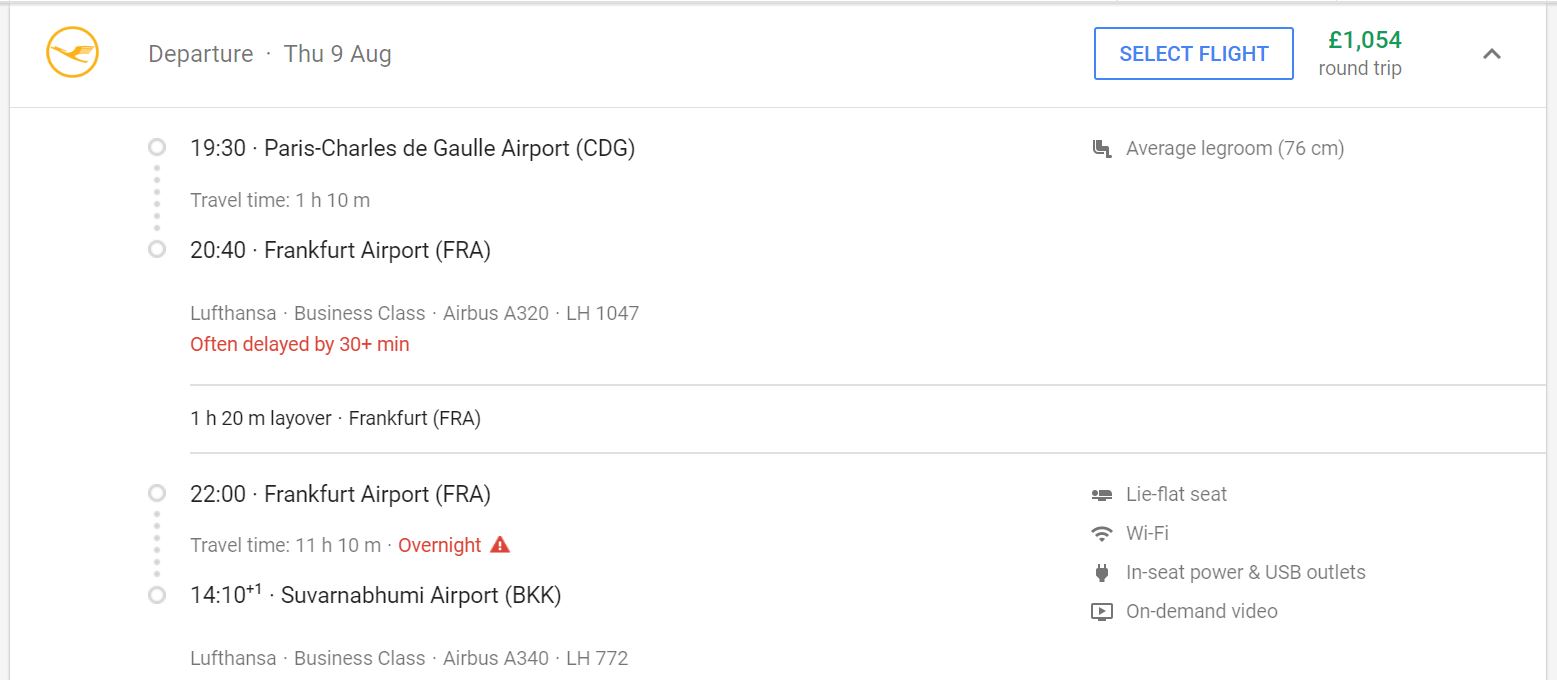 You can choose between any of these three airlines, or potentially mix and match, taking one airline there and one back. You'll be transiting in Frankfurt, Zurich or Vienna, depending on which airline you choose.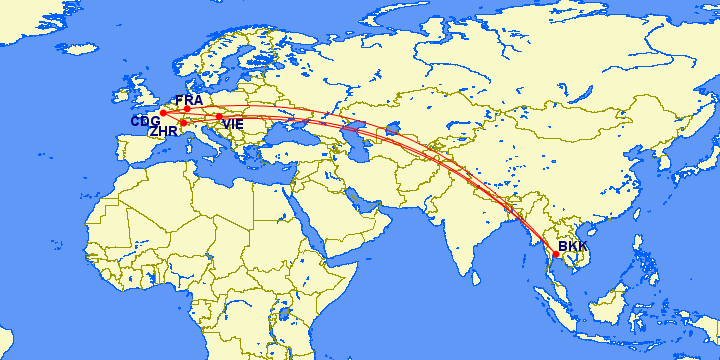 Ben has reviewed all three of these products, and from his reviews I would pick Austrian first, then Swiss, then Lufthansa.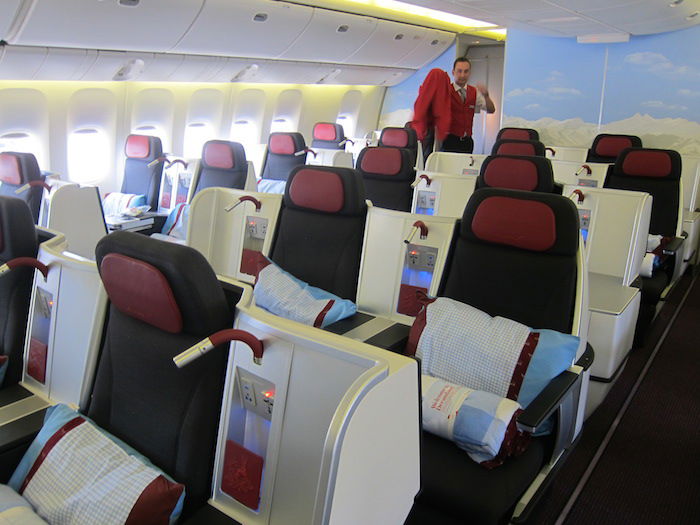 These fares appear to book into P class, which gives 100% mileage earn in almost all Star Alliance loyalty programs, earning you around 12,000 miles for the return trip. I would be crediting to Singapore Airlines KrisFlyer, if it was me.
Again, if you valued these miles at only ~1c each, it would reduce the cost of the fare by almost 10%.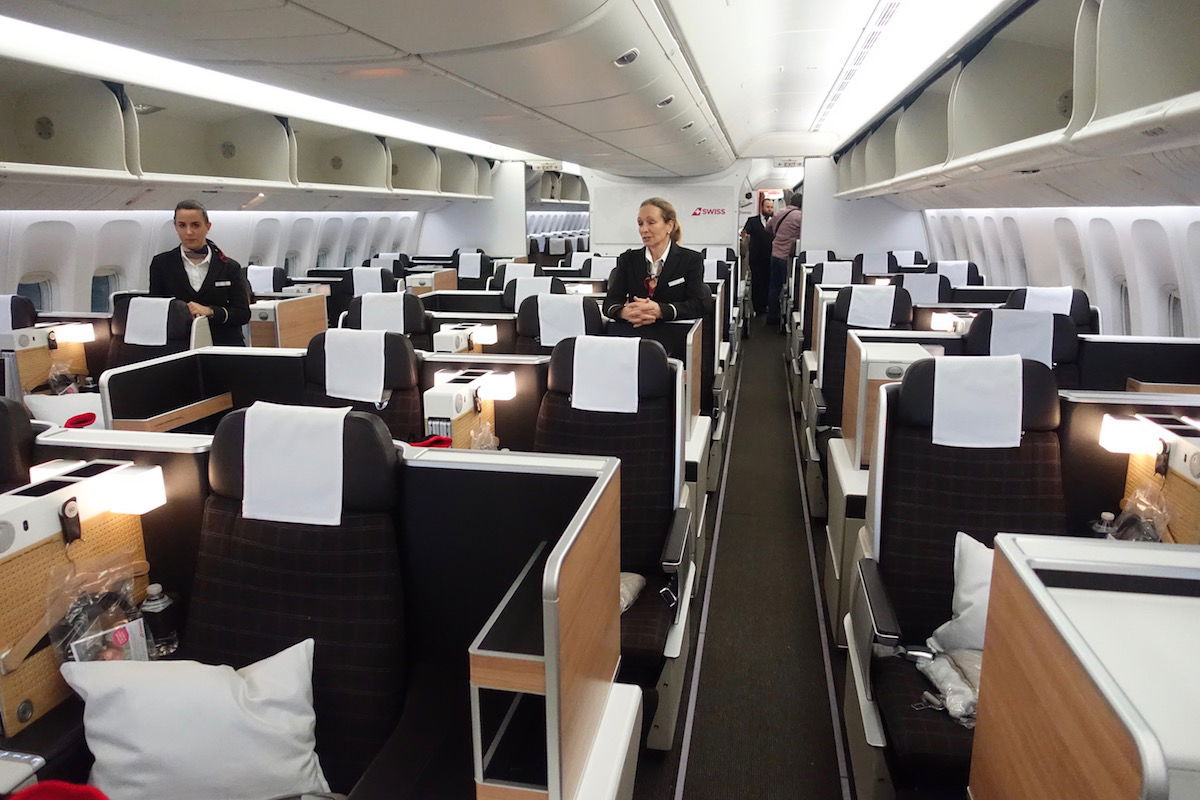 Which airline would I choose?
As much as I would love to fly Oman Air, especially given their new seats, terminal and lounge, given the flight distances, for the various routings I would stick to Star Alliance.
The Oman Air routing consists of four flights that are 6-7 hours each, which for me is not enough time to get proper sleep on an overnight. By the time a meal is served and the cabin is quiet and peaceful, it would only be a few hours before the lights are turned on for breakfast.
Meanwhile the much longer Star Alliance flight times from Europe to Bangkok mean a short flight from Paris to a Lufthansa Group hub (albeit in average Euro-Business), and then a nice long overnight flight to Bangkok, allowing sufficient time for sleeping.
I love flying new airlines and products and while I've flown Lufthansa, Swiss and Austrian short-haul, I haven't flown them long-haul so would look to book Austrian one way, and Swiss the other.
Bottom line
While discounted premium fares are nothing new, it is great to have a choice of four different airlines, most of which are excellent (I'm not sold on Lufthansa business class).
If you are looking for a very comfortable way to fly between two major cities in Europe and Asia respectively, these are excellent fares.
Are you considering a cheap business class fare from Europe to Asia?