If I had to guess, I'd say the answer is "yes."
Etihad has only five planes with first class
We've recently learned that Etihad Airways plans to retire both its Boeing 777s and Airbus A380s. With this update, Etihad Airways will have a total of only five aircraft with first class. The reduction in first class is even greater than you'd assume based on the A380 and 777 retirements, as Etihad also offered first class on some A330s and A340s back in the day.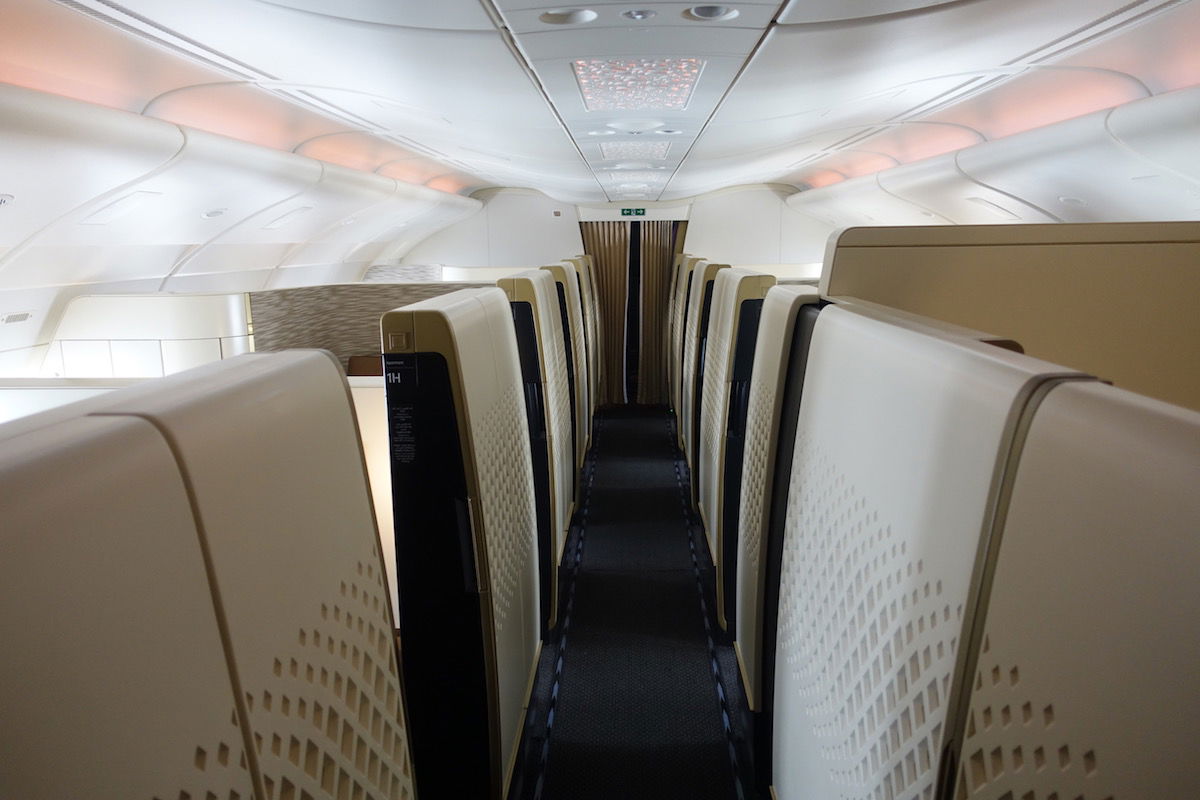 Etihad's beautiful A380 first class is history
Going forward, only select Etihad 787s have first class — Etihad has a total of 39 Boeing 787s, and the first five 787-9s delivered have first class, while the rest don't. Those 787s with first class were delivered through 2015, so it's clear that even at that point Etihad wasn't pursuing a strategy of offering first class on its entire long haul fleet.
The five Boeing 787-9s with first class each have eight seats, meaning Etihad's entire fleet has just 40 first class seats. Suffice to say that at this point, Etihad's first class fleet is just a small shadow of what it once was.
In the future Etihad's wide body fleet will consist exclusively of 787s and A350s. While Etihad will take delivery of quite a few 787s and A350s in the coming years, there's no indication that any of these future deliveries will feature first class.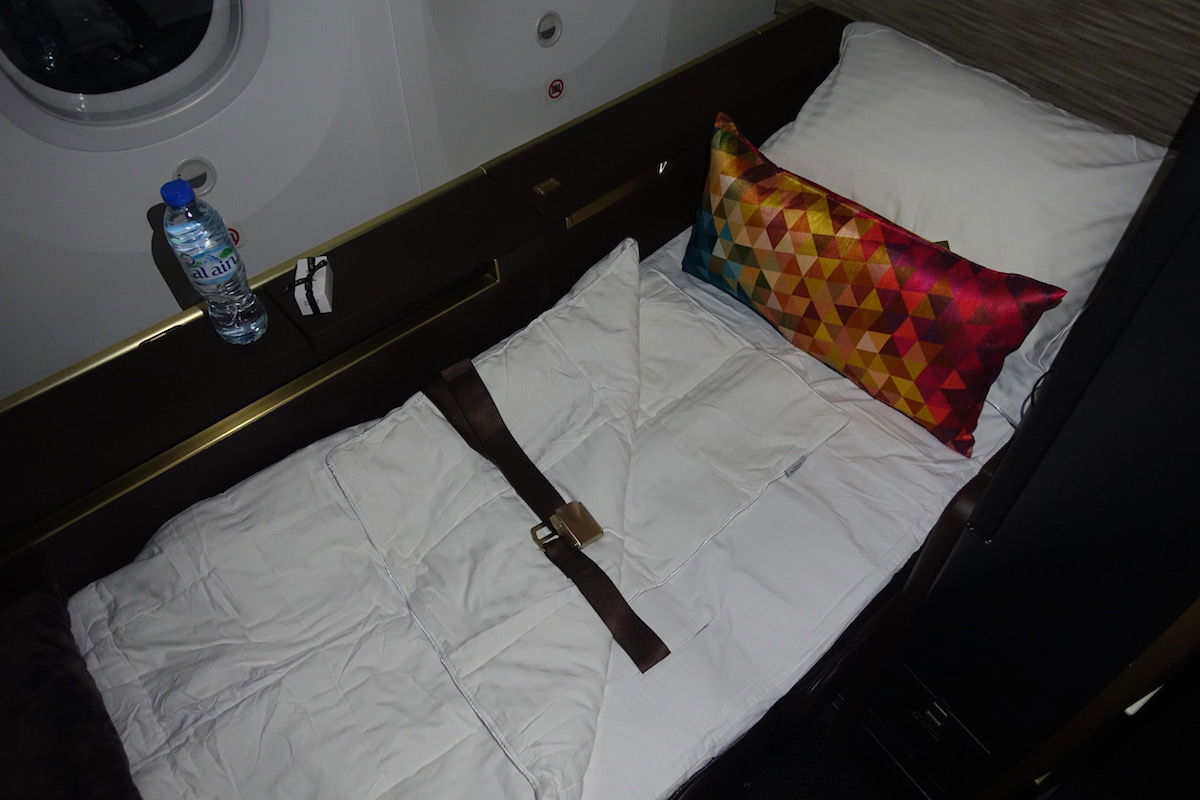 Etihad's 787 first class
Etihad's first class economics don't make sense
Back in the day Etihad Airways was basically a vanity project for Abu Dhabi, and James Hogan did a fantastic job running it as such (in fairness to him, I think that's basically what he was tasked to do). The airline was focused on endless and unsustainable growth, as well as executing the most unsuccessful airline investment strategy that we've seen in the history of the industry.
Then Etihad introduced a turnaround plan with the goal of cutting losses, and it has been a complete 180. I have to give it to Etihad, the company's leadership genuinely seems serious about cutting losses, and is making some difficult decisions that would have previously been unimaginable.
In the past I could have totally seen Etihad keeping around first class for "prestige," but I think the airline would now be happy to cut it if the economics don't make sense. And I think it's pretty clear at this point that the economics don't make sense.
Like everything, there are economies of scale to having a larger fleet with first class, ranging from lounges, to dedicated services, to crew training, to maintenance, to advertising, to catering, to amenities.
Beyond that, the smaller Etihad's first class footprint, the harder it will be to sell. If first class is only operated in very few markets, people planning first class travel likely won't even think of Etihad.
There's simply no way that first class would be profitable with just five planes.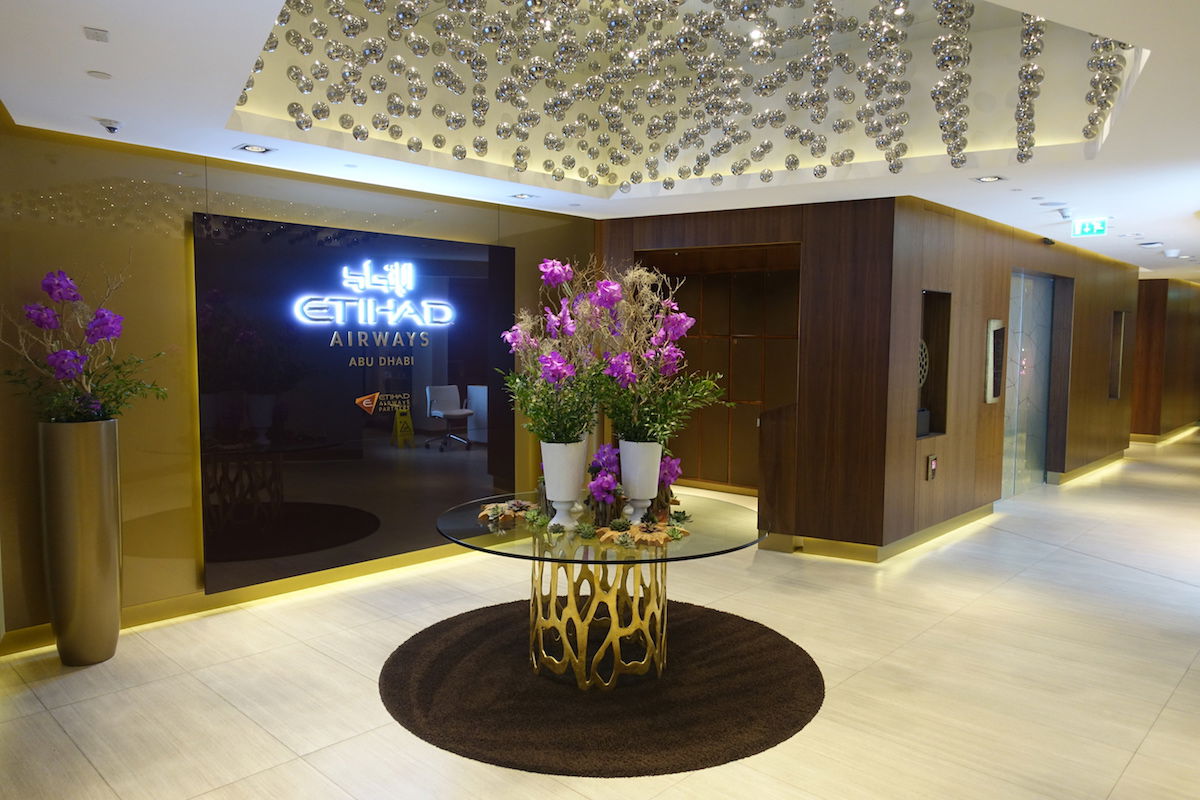 Etihad has a dedicated first class lounge in Abu Dhabi
The directions Etihad could go with first class
The way I view it, Etihad has a few directions it could go:
Etihad could continue to have first class on just five planes, and operate these on flights to key destinations where there's some demand; alternatively the airline could keep the seats but stop offering a dedicated soft product, and just market them as "Business Studio Plus" or something
Etihad could remove first class from five 787s, and become a two cabin airline across the board, which seems like the most practical solution
Given all the aircraft retirements we've seen, Etihad could make the decision to install first class on some future delivery 787s and A350s, recognizing that this is a market that needs to be filled with the A380s being retired
Personally I think we'll see Etihad just eliminate first class altogether. However, I think a case could also be made for installing a small first class cabin on Etihad's A350-1000 deliveries, and then using those planes for key destinations, like New York, London, Sydney, etc.
The reason I don't necessarily think that will happen is because Etihad already has five A350s that are in storage and ready to go. I'd guess these configurations were planned pre-pandemic, and I doubt Etihad wants to spend more money on yet another strategy shift.
So in hindsight it could have maybe made sense for Etihad to keep all 787s in a two cabin configuration and introduce a small, dedicated first class cabin on the A350s. But, you know, hindsight is 20/20.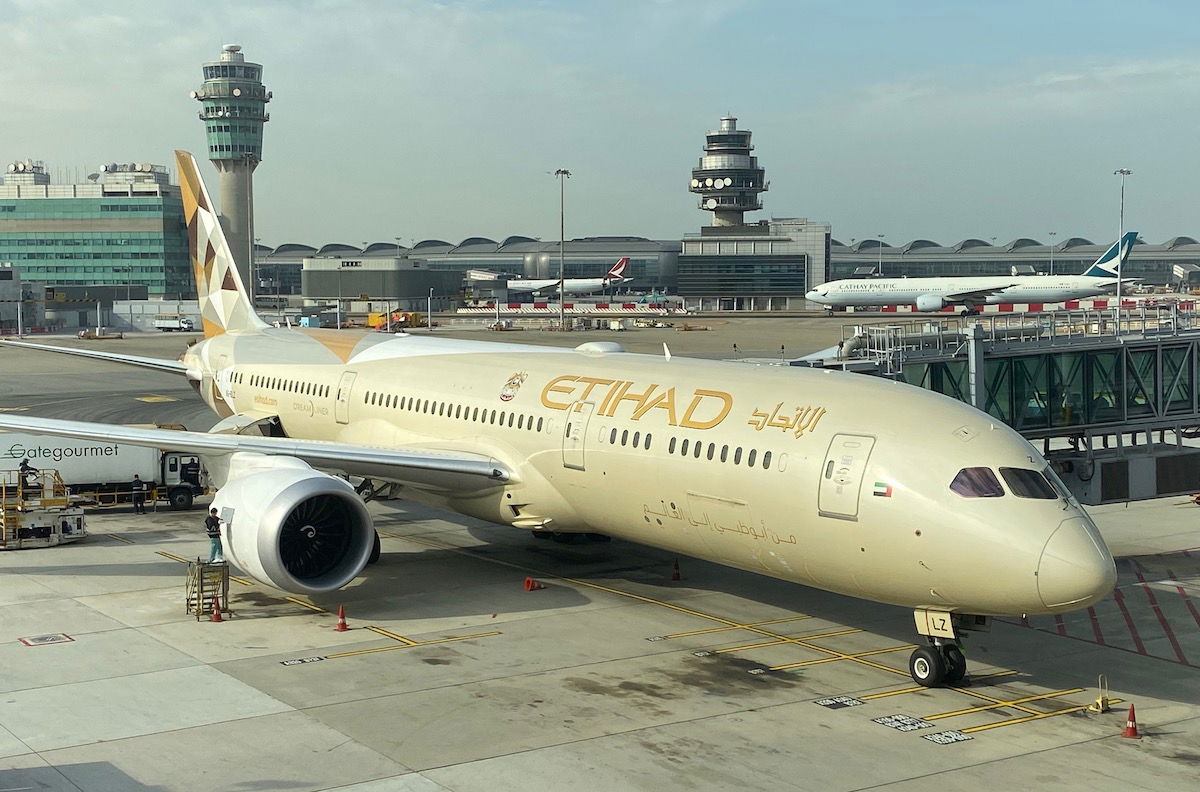 Could Etihad install first class on some future delivery aircraft?
Bottom line
With A380s and 777s being retired, Etihad will have a total of just five Boeing 787s with first class. Something's gotta give me — I imagine either Etihad will eliminate first class altogether, or install first class on more future delivery aircraft.
What do you think the future holds for Etihad first class?