Abu Dhabi Airport (AUH) has opened its all-new Midfield Terminal, which is formally known as Terminal A. All airlines will be transitioning there in the first half of November 2023. As you'd expect, this has the biggest implications for Etihad Airways, given that it's the carrier's home.
Etihad has now revealed more details about what we can expect from the carrier's lounges in the new terminal (there's also the Pearl Lounge, which is the terminal's contract and Priority Pass lounge).
New Etihad Lounge Terminal A now open
Etihad Airways has already opened its new lounges in Terminal A of Abu Dhabi Airport, and there's a lot to look forward to. Abu Dhabi Terminal A has an Etihad mega-lounge, which can accommodate over 1,000 guests, and is spread across three floors.
The lounge is located in Terminal A's north side, nestled between Piers C and D. The lounge even offers direct boarding access for three aircraft, meaning many guests will be able to board their flight straight from the lounge.
Here's how Etihad CEO Antonoaldo Neves describes the new lounge setup:
"When designing the Etihad Lounges in our new home, Terminal A, our teams thought through every detail, ensuring an experience that will delight our guests from the moment they step through the door."

"The lounge is a hugely important aspect of our guests' journey and we wanted to curate an impressive experience that will leave them wanting to fly again soon. In true Etihad style, we've been innovative with the design and will offer a selection of memorable experiences whether our guests choose to relax, indulge in various dining options or enjoy a refreshing drink at the signature Constellation Bar."
There are separate, dedicated areas for both first and business class passengers, so let's take a look at the details.
New Etihad Business Class Lounge
The new Etihad Business Lounge features the following amenities:
Liwan Global Dining is the all-day dining restaurant, offering live cooking stations, Emirati and Middle Eastern cuisine, and international favorites, inspired by destinations Etihad flies to
The Roof Lounge offers an international buffet of hot and cold dishes at certain periods of the day
The Constellation Bar is located within the Roof Lounge, and is decorated with a 172 piece, 25 meter long glass lighting sculpture, depicting the Abu Dhabi skyline; this serves a wide selection of cocktails, mocktails, wine, and other beverages
The lounge has relaxation rooms, providing private spaces complete with day beds and Armani Casa furnishings for guests to get some rest
The lounge boasts 18 private shower suites, where guests can shower prior to their flight
There are also multiple food stations across the lounge where guests can help themselves to snacks, as well as hot and cold drinks
There are game rooms, with table football, air hockey, and digital games, for guests of all ages to enjoy
The lounge has a family room, with games, toys, books, and more
There's a smoking lounge, featuring Chesterfield sofas
The lounge features a salon and spa, offering haircuts, pedicures, manicures, and more (I assume these are paid services, but it hasn't been stated officially)
This lounge is open to Etihad business class passengers, Etihad Guest Gold members, and it's also possible to purchase access to the lounge.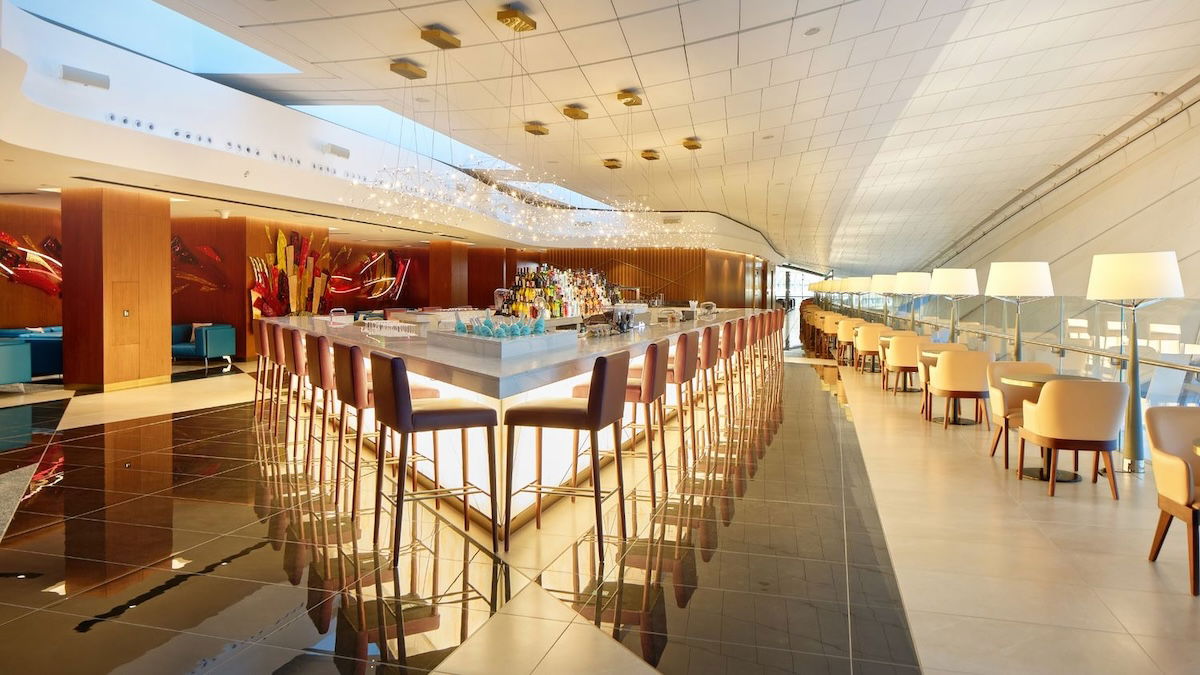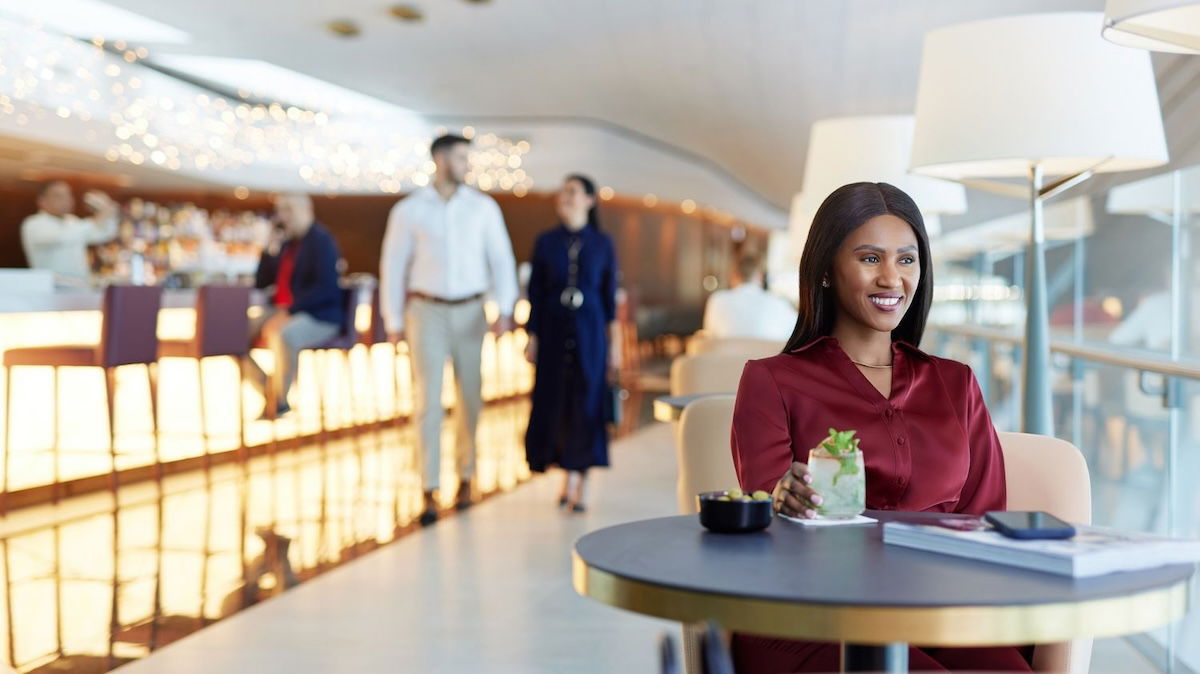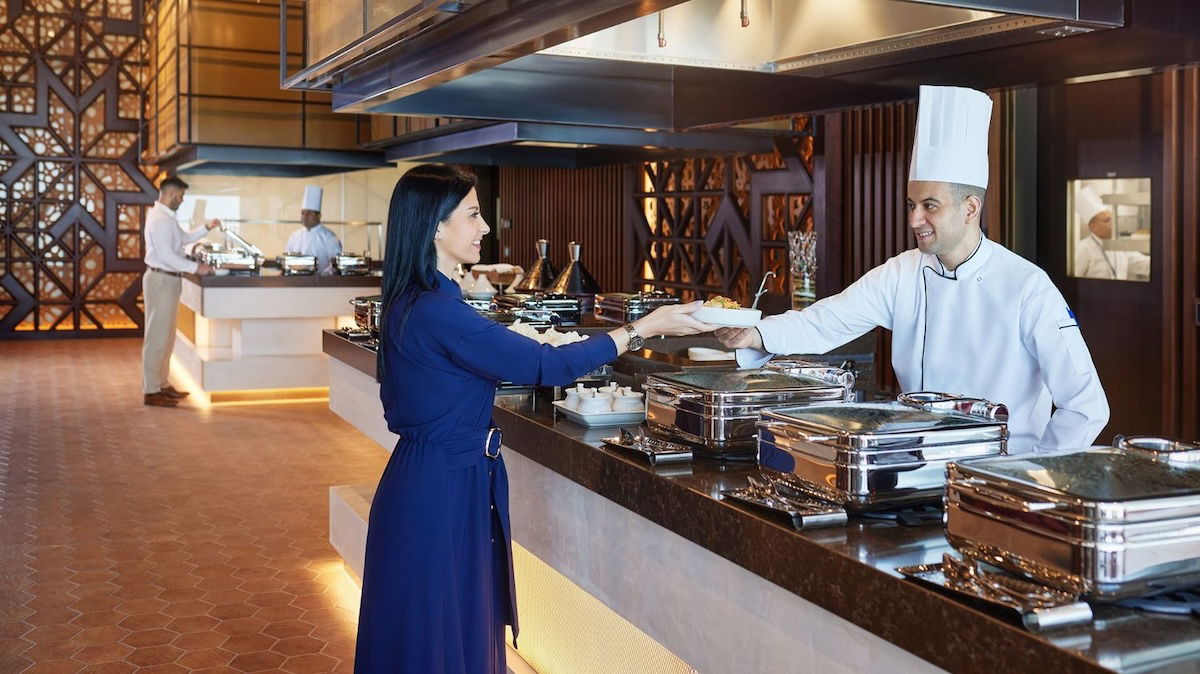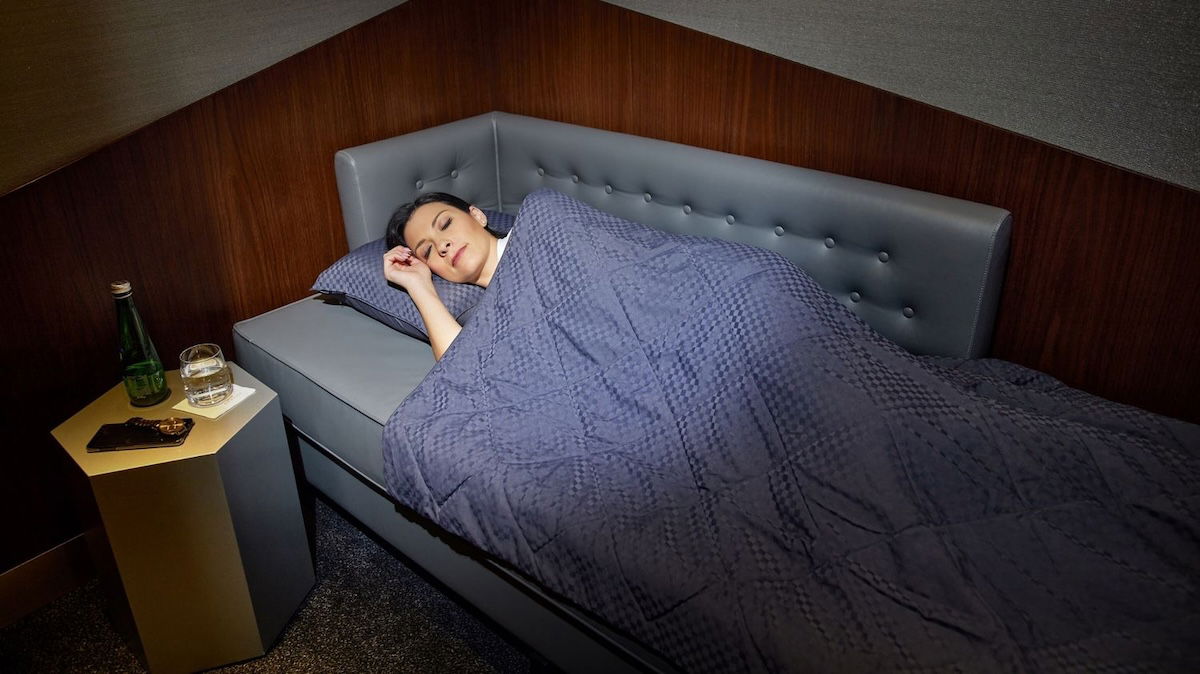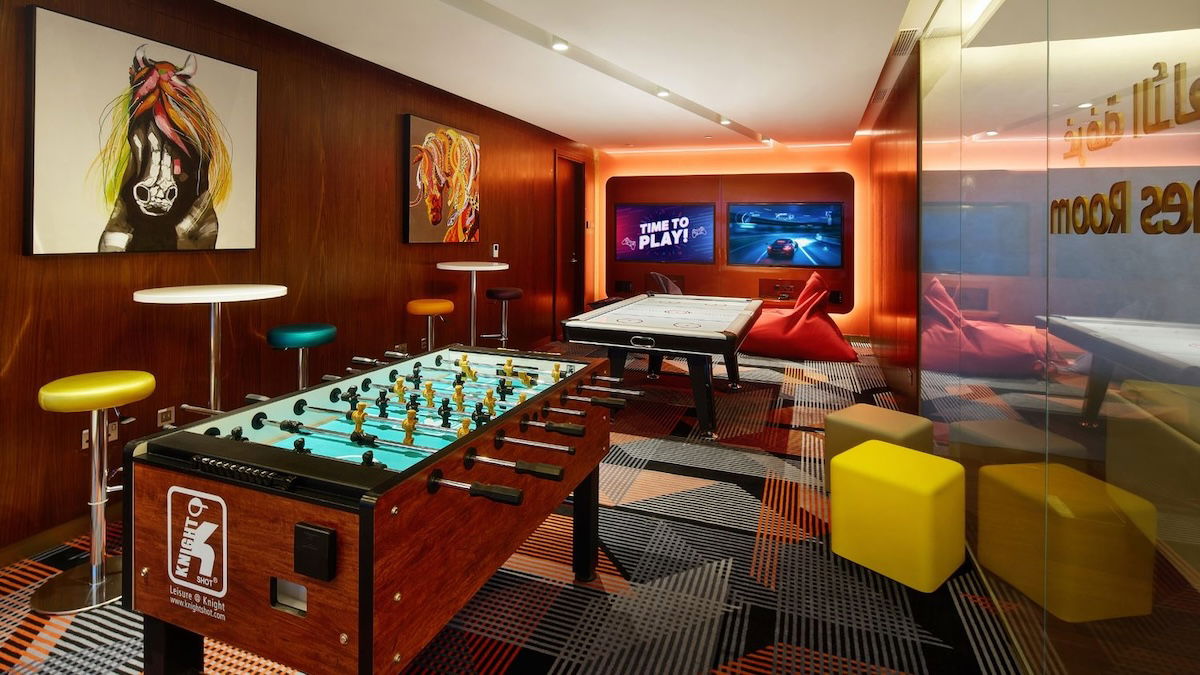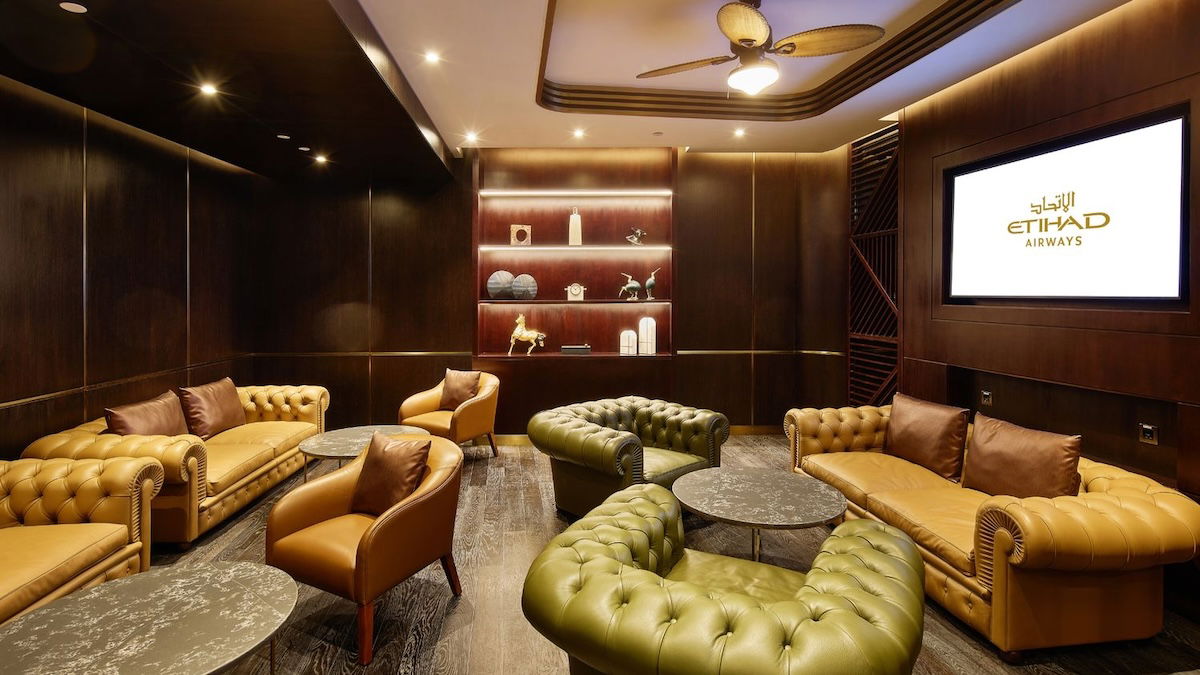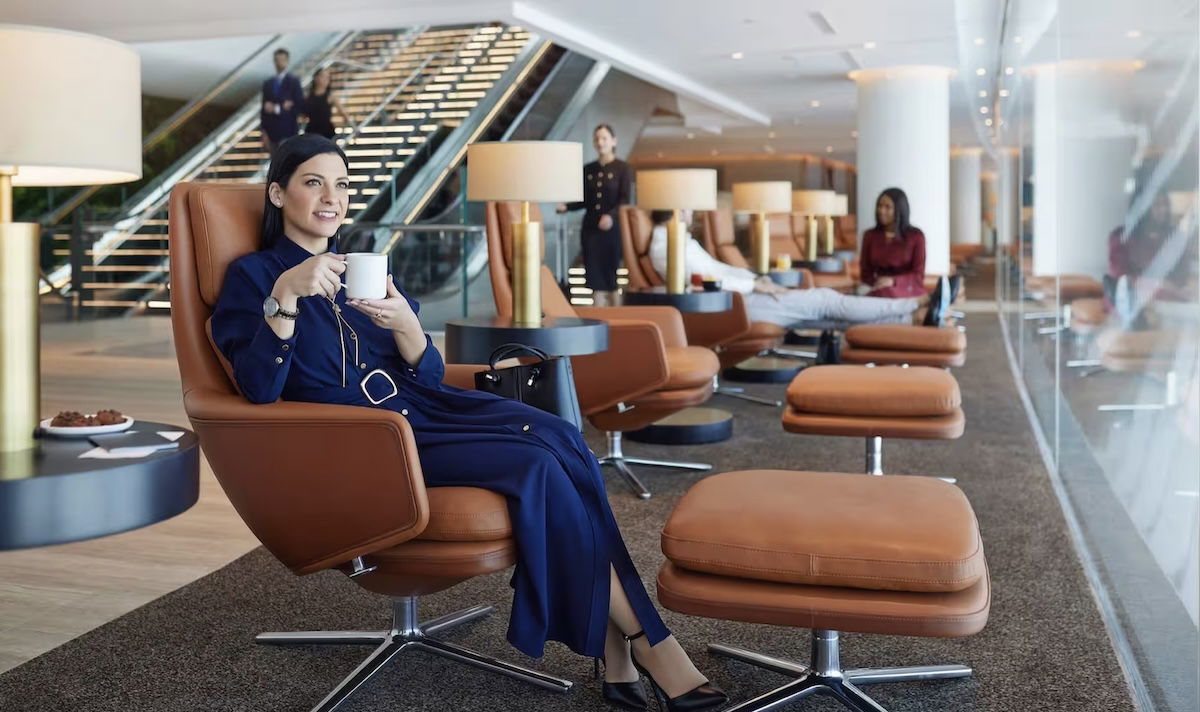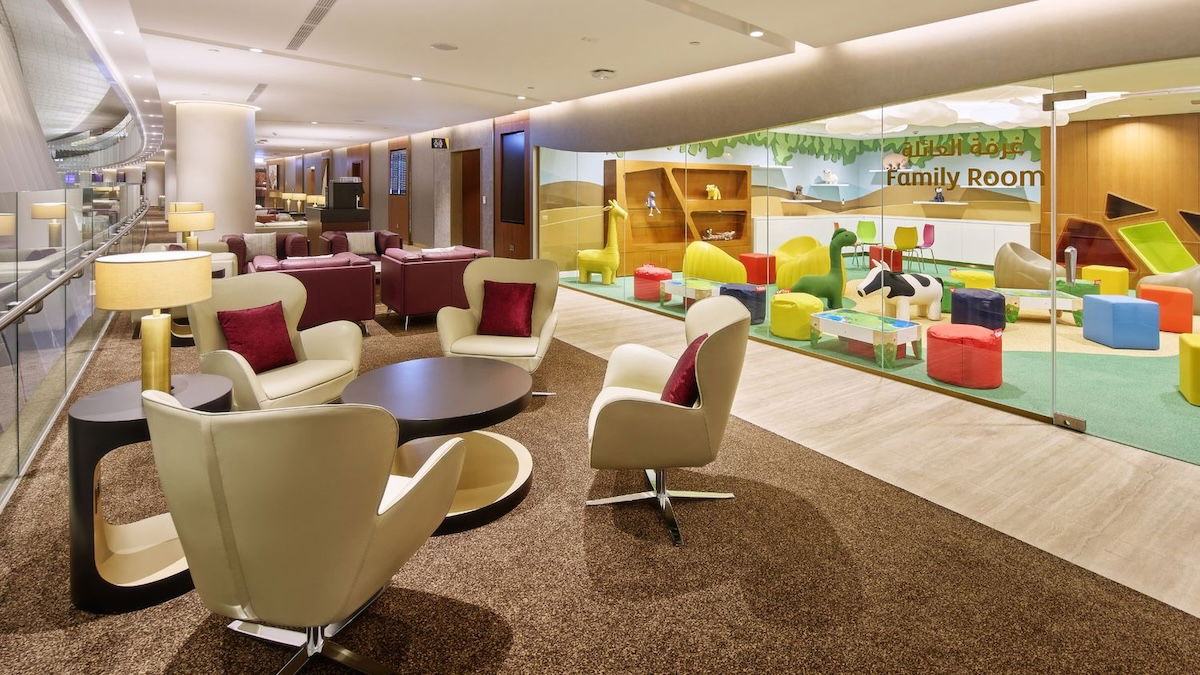 New Etihad First Class Lounge
The new Etihad First Lounge features the following amenities:
This is an exclusive space with a dedicated reception lobby, offering private elevator access to the Rooftop Lounge, on the top floor of the complex
The First Lounge Dining Room offers an elevated dining experience with a la carte dining and a wine selection recommended by in-house experts
The Parlour features a selection of pastries, desserts, and a signature tea experience, including an array of tea ceremonies and signature coffee presentation
Private Suites offer a space to work, relax, and dine, in complete privacy; this is complimentary for those traveling in The Residence, and is available for booking by all other first class guests
This lounge is open to Etihad first class passengers and Etihad Guest Platinum members.
New Etihad Arrivals Lounge
In addition to the new departures lounges, Etihad also has an arrivals lounge for those who have a pre-booked chauffeur service. The Etihad Chauffeur Lounge is a place to shower, refresh, or grab a quick snack or drink before proceeding to your chauffeur.
These new lounges sound great
Abu Dhabi Airport's new Midfield Terminal has been almost complete for many years now, but the opening just kept getting pushed back. That wasn't a reflection of any construction issues or delays, but rather was a reflection of Etihad's strategy shift, as the company went from a fast growing airline to a shrinking one. Then the pandemic hit, and demand plummeted.
Etihad has been doing a good job transitioning to a sustainable growth strategy, and has even become profitable.
I'm pleasantly surprised to see that the new lounges are ready to go the same time as the new terminal, as this ends up being an issue in so many airport projects. While Etihad's previous lounges at Abu Dhabi Airport were pretty good, I have to say, the new lounge setup sounds like a very nice improvement.
I like how the business class lounge now has a relaxation area, a Roof Lounge, and a spa and salon (both of which were closed in the old lounge). Meanwhile in the first class lounge, it doesn't sound like there are too many standout features, and there might not even be a gym anymore (unlike in the old lounge), but I trust the design is quite nice.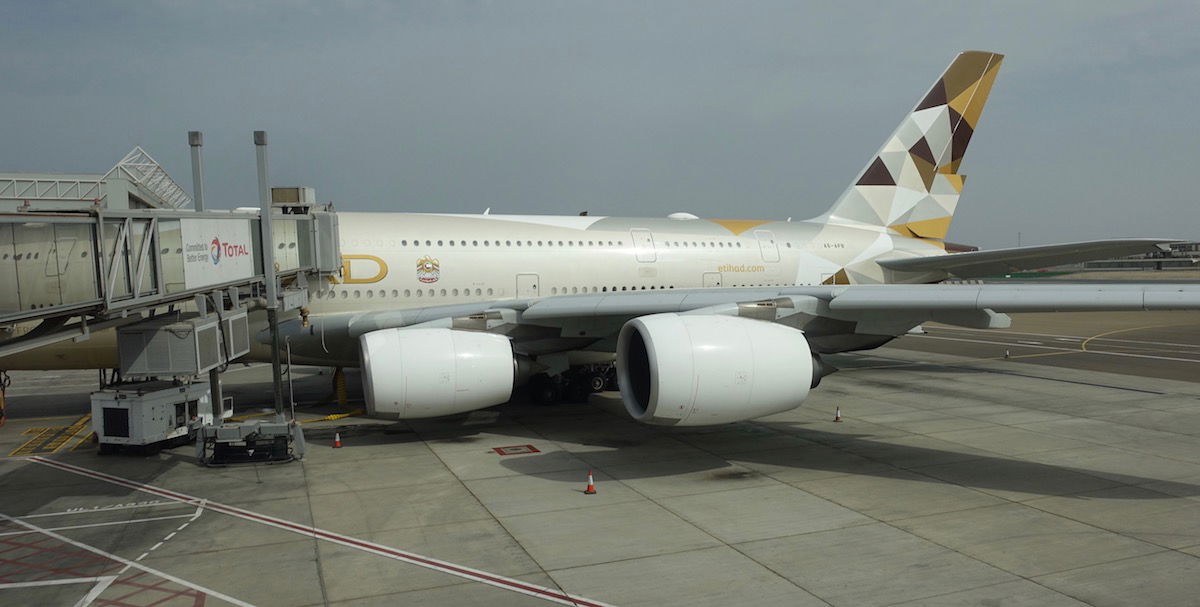 Bottom line
Etihad Airways is moving to Abu Dhabi's new Terminal A (also known as the Midfield Terminal) in the first half of November, after a significant delay. This is a huge milestone for the airline, and should give the carrier a much more competitive ground experience.
Etihad Airways has opened its new lounges in the terminal, featuring both a first class and business class section, as well as an arrivals lounge. The lounges look very nice, and I can't wait to plan a trip through Abu Dhabi in the near future.
What do you make from the new Etihad Lounge Abu Dhabi?