I had heard this rumor yesterday from two separate sources, but wasn't initially going to write about it, because I couldn't 100% vouch for the accuracy of it. Now Paddle Your Own Kanoo notes similar information from several sources.
For now I'd mark this as a rumor, though all of this does make a lot of sense in light of the current situation…
Emirates considering retiring 46 Airbus A380s
Emirates is the one airline that has had great success with the A380, as the airline has almost as many A380s as all other airlines combined. Emirates has a total of 115 A380s in their fleet, with a further eight on order (these are the last A380s in the world on order, as Airbus is expected to end A380 production in 2021).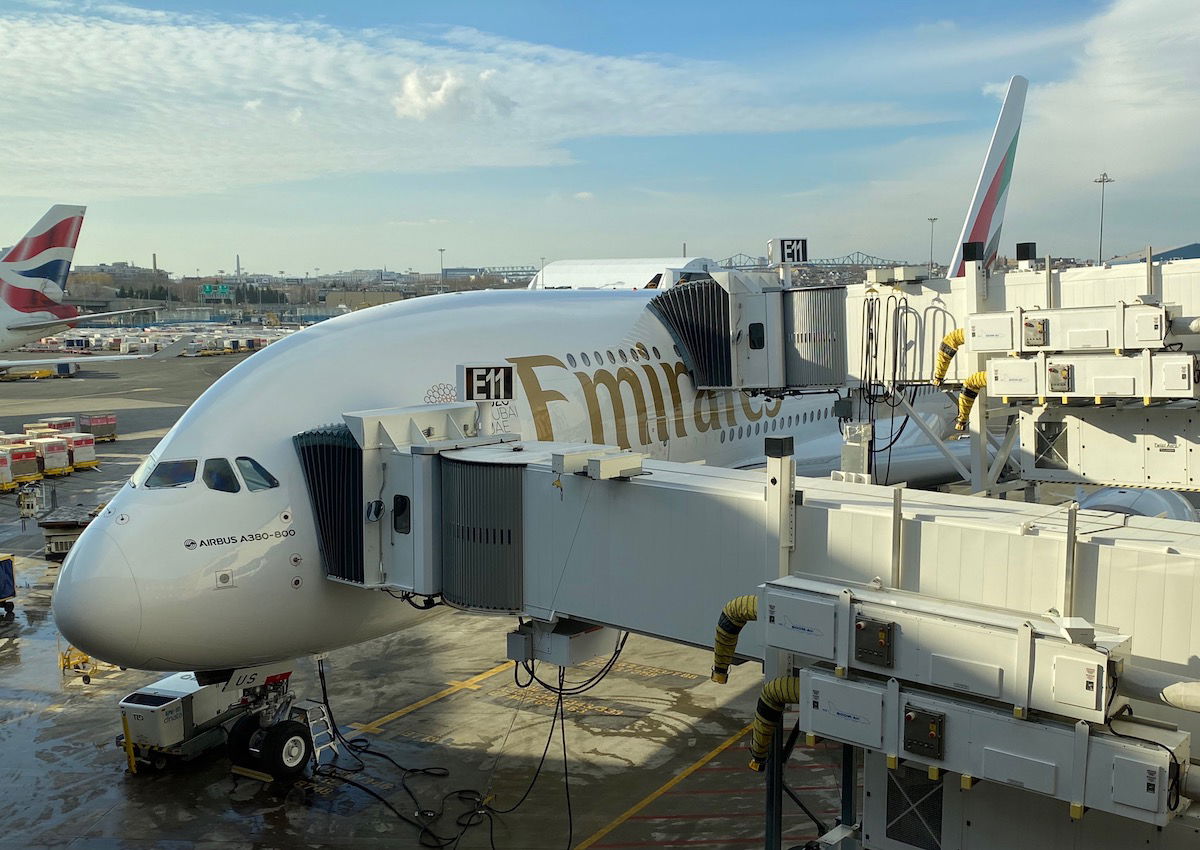 The iconic Emirates A380
Now sources suggest that Emirates may be planning to permanently retire 46 Airbus A380s, which represents exactly 40% of Emirates' existing A380 fleet.
In a recent interview, Emirates President Tim Clark declared that the A380 is "over," and also said that he expects that the industry would be 20-30% smaller even after recovery.
Emirates' current fleet consists of a total of 257 planes, including 777s and A380s. With reduced demand it makes sense that Emirates would be looking to retire A380s first, given how high capacity they are. Purely in terms of the number of frames, retiring 46 A380s would represent ~18% of the overall fleet (but closer to 25-30% in terms of available seats).
For what it's worth, Emirates' pre-COVID-19 A380 plans saw the airline flying the A380 through the mid-2030s, with all A380s being kept for 10-15 years.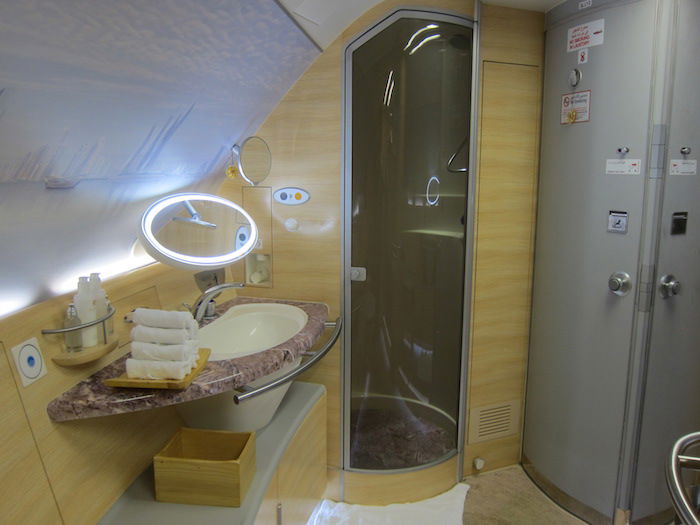 92 onboard showers may never fly again
What does this mean for Emirates' future deliveries?
It's worth looking at Emirates' broader fleet plans. The airline clearly plans to shrink in the next few years due to reduced demand, but what exactly will that look like?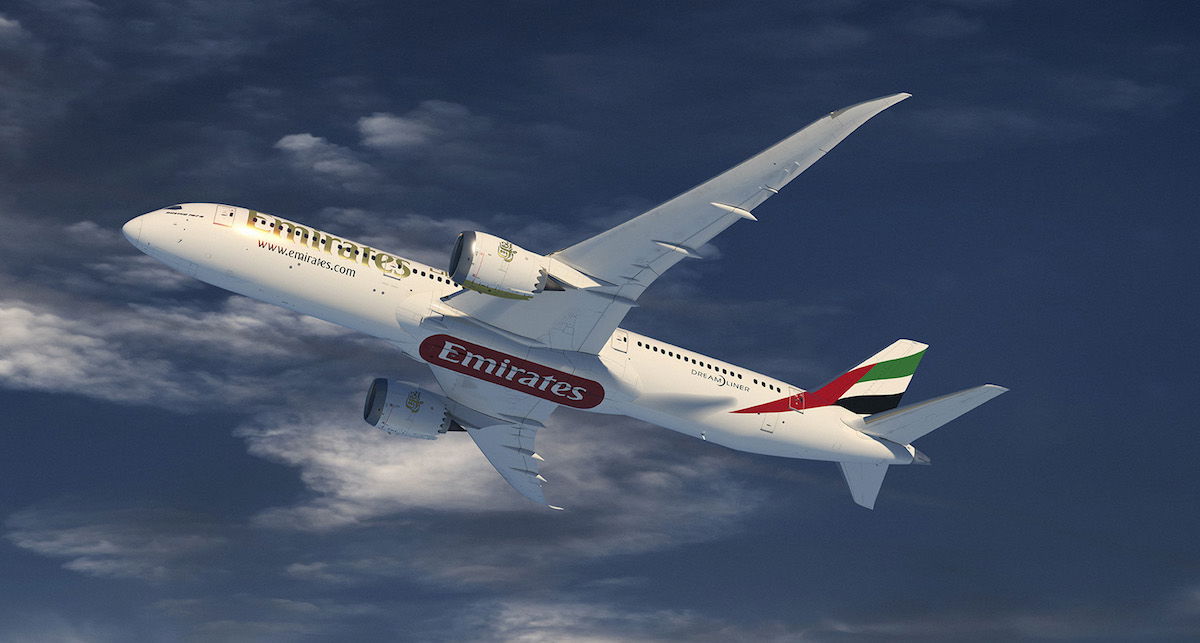 Emirates has 787-9s on order
The A350 and 787 orders are far enough in the future so that it probably doesn't pose a major issue for Emirates. The big question revolves around the remaining A380 orders, as well as the huge 777-9 order:
Since Emirates is the only remaining A380 customer, could Emirates and Airbus reach a deal whereby they just call off the remaining deliveries? I would have to imagine that they can work out something mutually beneficial, whether that comes in the form of a cancellation payment, an order swap, or something else.
The 777-9 is the other big question, because the airplane couldn't be entering service at a worse time. With other airlines trying to find a way to get out of their 777-9 obligations, could we somehow see production of the plane delayed to reflect market conditons?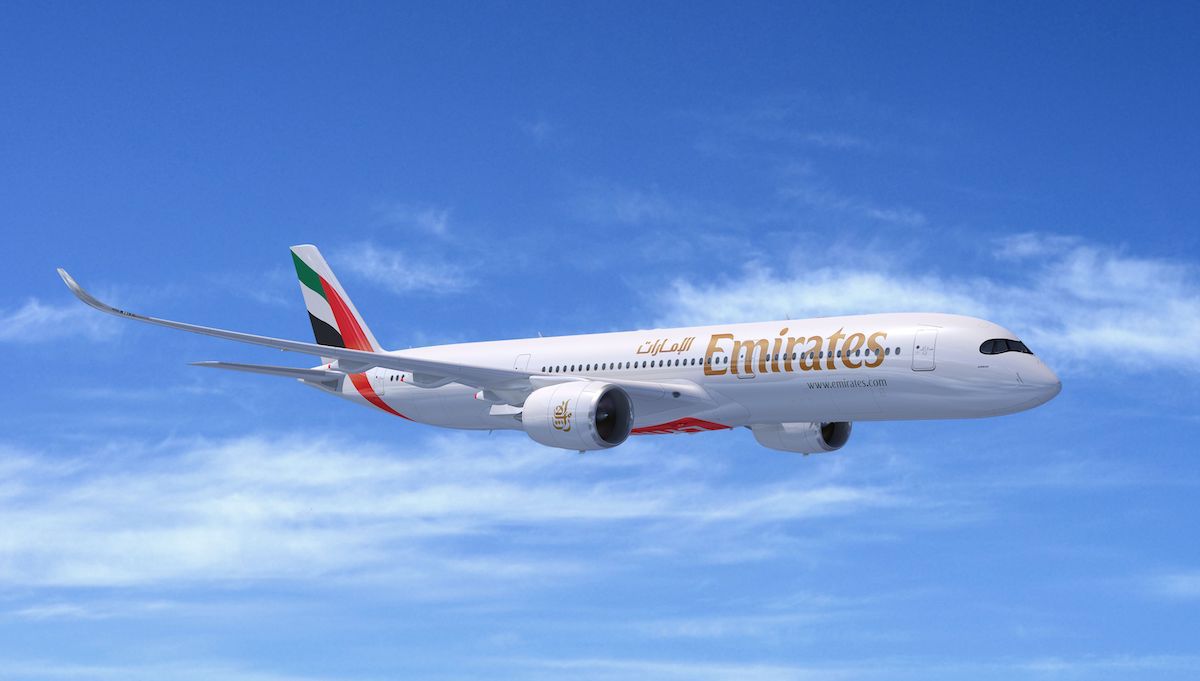 Emirates has A350-900s on order
Emirates to lay off 30% of cabin crew and pilots
While exact details are still being worked out, Emirates is apparently planning to cut about 30% of cabin crew and pilot positions.
When it comes to laying off cabin crew, Emirates is apparently considering layoffs based on the following factors:
Cabin crew 60 years of age or older
Cabin crew with active disciplinary issues
Cabin crew with poor performance records
Cabin crew with high sickness levels
Frankly that seems like a fairer system than what Qatar Airways is using, where they're planning on laying off anyone who has been at the airline for over 15 years (which would include many employees in their 30s).
Emirates is basing it largely on performance and reliability. While I don't love the idea of laying off those over 60, I also understand the logic somewhat — realistically they'd be retiring within a few years, and the airline wants to minimize retirements as demand recovers. Furthermore, Emirates has very few cabin crew in their 60s.
The source I heard from wasn't sure what criteria would be used to lay off pilots.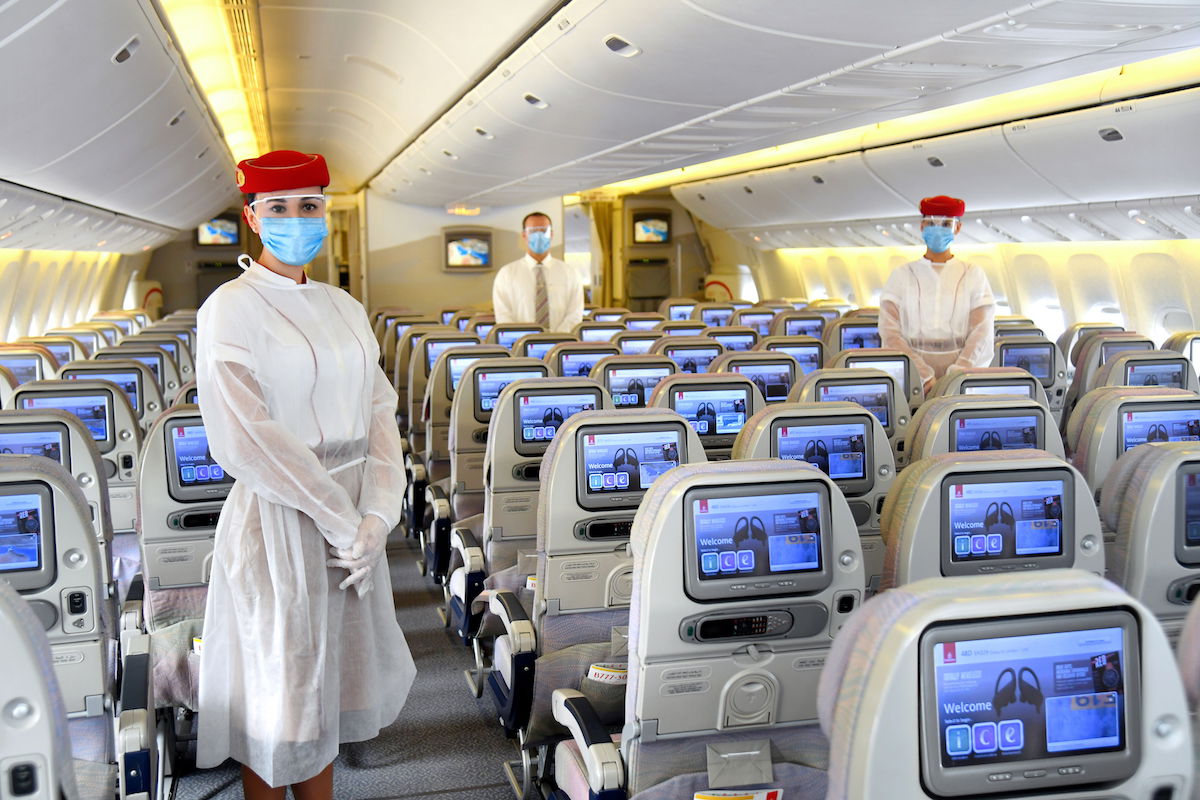 Emirates may lay off 30% of cabin crew
Bottom line
It's a scary time for the industry, and frankly it makes perfect sense for Emirates to retire 46 A380s, given the lack of demand they're anticipating in the next few years. The A380 is a fantastic plane for Emirates when international travel is booming, but is hard to fill during tougher times.
Unfortunately as you'd expect, retiring 46 A380s would also mean laying off a lot of cabin crew.
The next big question revolves around what happens to Emirates' eight remaining A380 orders, as well as the massive 777-9 order.