Last week I shared the news that Emirates is no longer offering complimentary chauffeur service to first and business class passengers that didn't have their tickets issued by Emirates or Qantas.
It's a disappointing change for those of us booking through partner airlines (especially since I know lots of us book Emirates first class using Alaska miles), though I can also see the logic in it from their perspective. I think that's a more customer-friendly change than keeping it for all ticket stock and just removing it from award tickets, for example.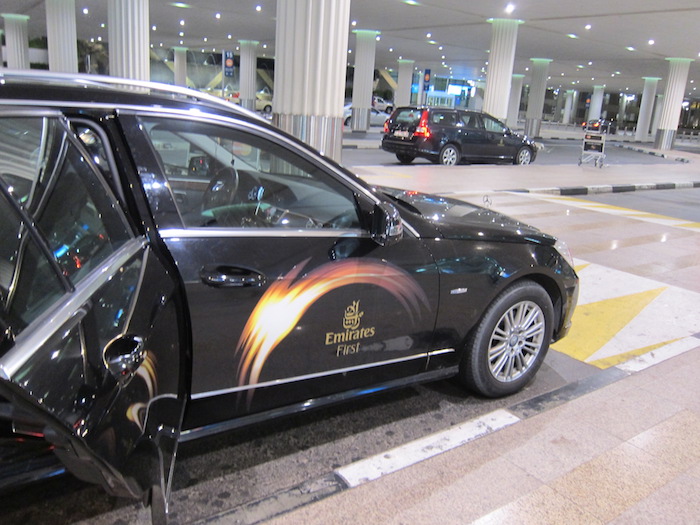 Anyway, originally the change was supposed to kick in for bookings made on or after January 1, 2015. Based on what I was told at the time, previously booked tickets would have chauffeur service honored, and that did seem to be the case in practice. In other words, last week people were reporting still seeing the option of booking a chauffeur online.
However, it seems Emirates had a change of heart and won't offer chauffeur service on previously made reservations. So even if you already have your chauffeur booked, don't count on it sticking.
I support an airline's choice to offer customers whatever benefits they'd like, though I do take issue with retroactively making change, as is the case here. The irony is that initially they were going to honor chauffeur service for previously booked tickets, so they've actually gone out of their way to make this negative change, unfortunately.
So just a heads up, in case you already had a confirmed chauffeur set up for an Emirates itinerary booked through a partner airline.
If you had an Emirates chauffeur confirmed on a ticket booked through a partner airline, has it been canceled?