Select Air Canada passengers may now be getting a ride in an electric or hybrid Porsche…
Air Canada reopens Signature Suite Toronto
Last month, the Air Canada Signature Suite at Toronto Pearson Airport (YYZ) reopened. Like so many premium international lounges, it closed around the start of the pandemic. The Signature Suite is an incredible lounge with rather stringent entry requirements — it's primarily open to those traveling in "paid" business class on Air Canada to long haul destinations. Upgrades and saver award tickets aren't eligible for access, while those on flex redemptions are eligible (and in some cases the points difference there isn't huge, if booking through Aeroplan).
Those lucky passengers who are eligible to access the 6,400 square foot Signature Suite receive a great experience, though, with a la carte dining. The menu is created by Chef David Hawksworth, and it truly is a restaurant quality experience in terms of the food and drink selection. I'd say this is the best business class lounge offered by any North American airline (though it's also the most exclusive in terms of entry requirements).
It's worth noting that there's also an Air Canada Signature Suite in Vancouver (YVR), which was initially supposed to open in March 2020, right when the pandemic shut down international travel. It's expected that this lounge will open later this spring.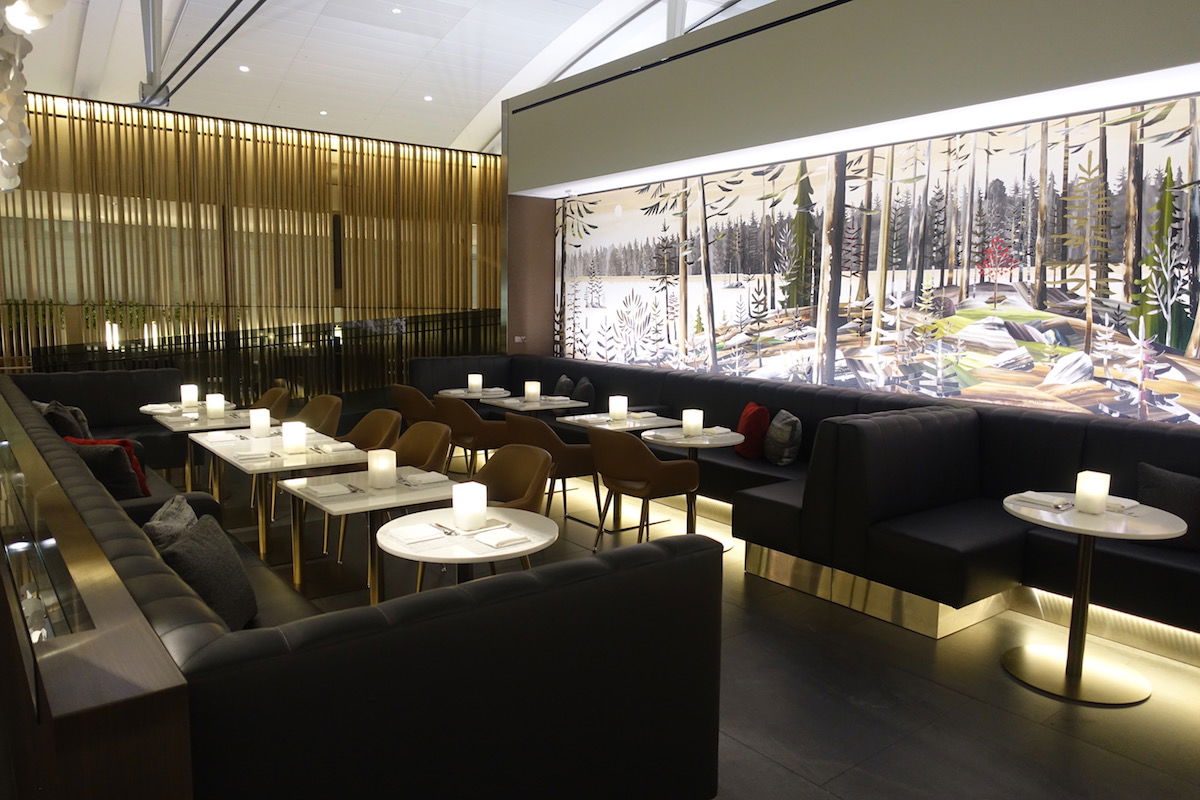 Air Canada's Porsche chauffeur service in Toronto
As part of the reopening of the Air Canada Signature Suite Toronto, Air Canada is also relaunching its chauffeur service for premium passengers. This isn't for transfers to & from the airport, but rather is for transfers between terminals at the airport. The airline is partnering with Porsche, which will be the new exclusive vehicle provider for the service. Previously Air Canada partnered with BMW, so I'd say that's a nice upgrade.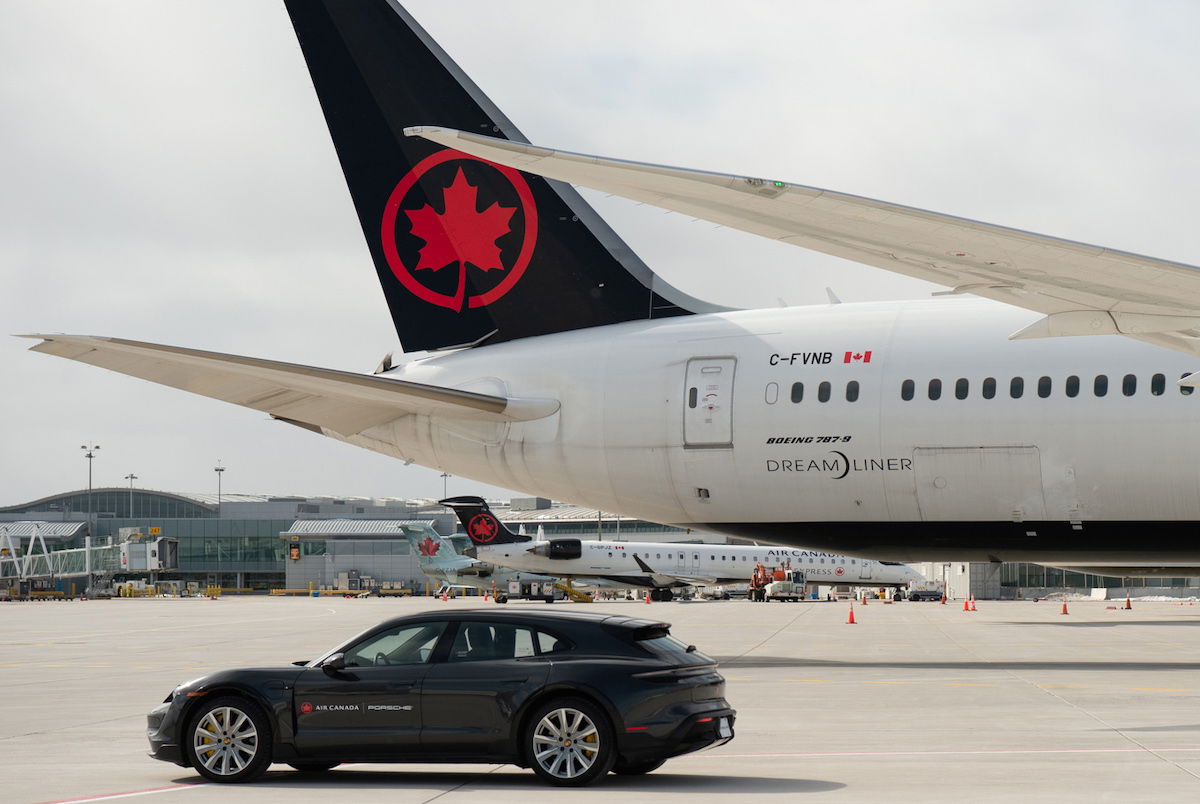 Air Canada will be using Porsche vehicles that are either electric of plug-in hybrid models, including the Taycan, Panamera, and Cayenne.
While this will initially only be available in Toronto, it's expected that this will be introduced later this year in Vancouver as well.
Who gets the chauffeur service, though? Eligible Air Canada customers with Signature Suite access will be selected for this service on a surprise and delight basis, and offered a chauffeur service that brings them to the international terminal to visit the Air Canada Signature Suite.
So unfortunately there are no published criteria for getting this service, but rather it's luck of the draw if you get this or not. Air Canada is the only major North American airline that offers this to business class passengers. I'd note that American, Delta, and United, also offer airside chauffeur service in some cases, though it's generally reserved for top tier elites, rather than business class passengers.
Bottom line
Not only has the Air Canada Signature Suite Toronto reopened, but the airline has also relaunched its airport chauffeur service. Air Canada will now be partnering with Porsche for this service, with hybrid and electric vehicles being offered.
Air Canada offers a great ground experience in Toronto for business class passengers, but unfortunately those of us redeeming miles or upgrading are excluded.
Have you experienced Air Canada's Signature Suite and/or chauffeur service?