An Emirates flight on Saturday may have just set a record for the highest number of confirmed coronavirus cases on a single flight, and also contributed to Hong Kong's highest daily spike in new cases in over two months.
26 Emirates passengers test positive for COVID-19
Emirates has resumed passenger flights in recent weeks, including to Hong Kong. On Saturday, June 20, 2020, an Emirates Boeing 777-300ER operated flight #380 from Dubai to Hong Kong.
Hong Kong still has strict immigration requirements, with most visitors being banned from entering (at least most people can now transit Hong Kong International Airport). Entry is primarily restricted to returning residents, and they have to be tested for coronavirus upon arrival.
Unfortunately this particular flight had at least 26 passengers test positive for COVID-19. That's the highest number of confirmed cases I've heard of from any flight (though that may be because testing isn't required after flights to most destinations, so there could be flights with more cases we just never knew of).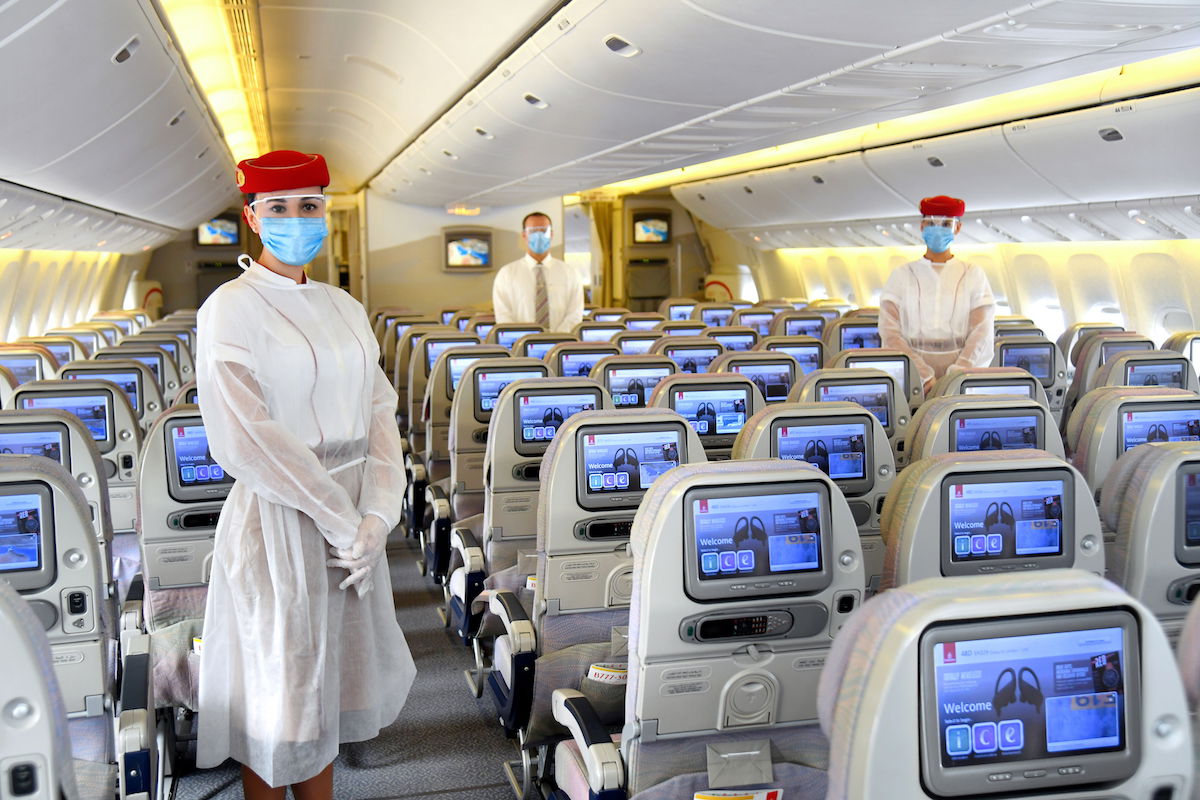 26 passengers on an Emirates flight tested positive for coronavirus
What do we know about the passengers?
Hong Kong authorities have published the seat assignments of the passengers who tested positive for coronavirus. So, were they all seated together in a cluster? It would appear not. Rather they were spread out throughout the cabin.
There were passengers who tested positive in rows 18, 20, 25, 26, 28, 29, 30, 33, 34, 36, 40, and 44.
What these passengers do have in common is that they were all connecting from Pakistan, which has seen a huge spike in cases in recent weeks. We don't know:
If these passengers were all seated close to one another on the flight from Pakistan to Dubai
If the passengers knew one another
If the passengers just happened to all have independently picked up coronavirus in Pakistan
While we can't be 100% sure, it's believed that more often than not people can't infect others with coronavirus just minutes or hours after being exposed themselves. Given that testing occurred immediately upon arrival, it seems most likely that the passengers who tested positive already had coronavirus before starting their journey. It does make you wonder how many others they may have spread it to while traveling, though.
Airlines across the globe have introduced a variety of new safety protocols. In addition to customers having to wear masks when flying Emirates, there's also thermal screening at Dubai Airport. Presumably these passengers didn't cause any alarm there, or they wouldn't have been allowed to continue their journey.
A few weeks ago a Qatar Airways flight from Doha to Athens made headlines when 12 arriving passengers tested positive for coronavirus. That caused Greece to temporarily ban Qatar Airways from flying to Athens.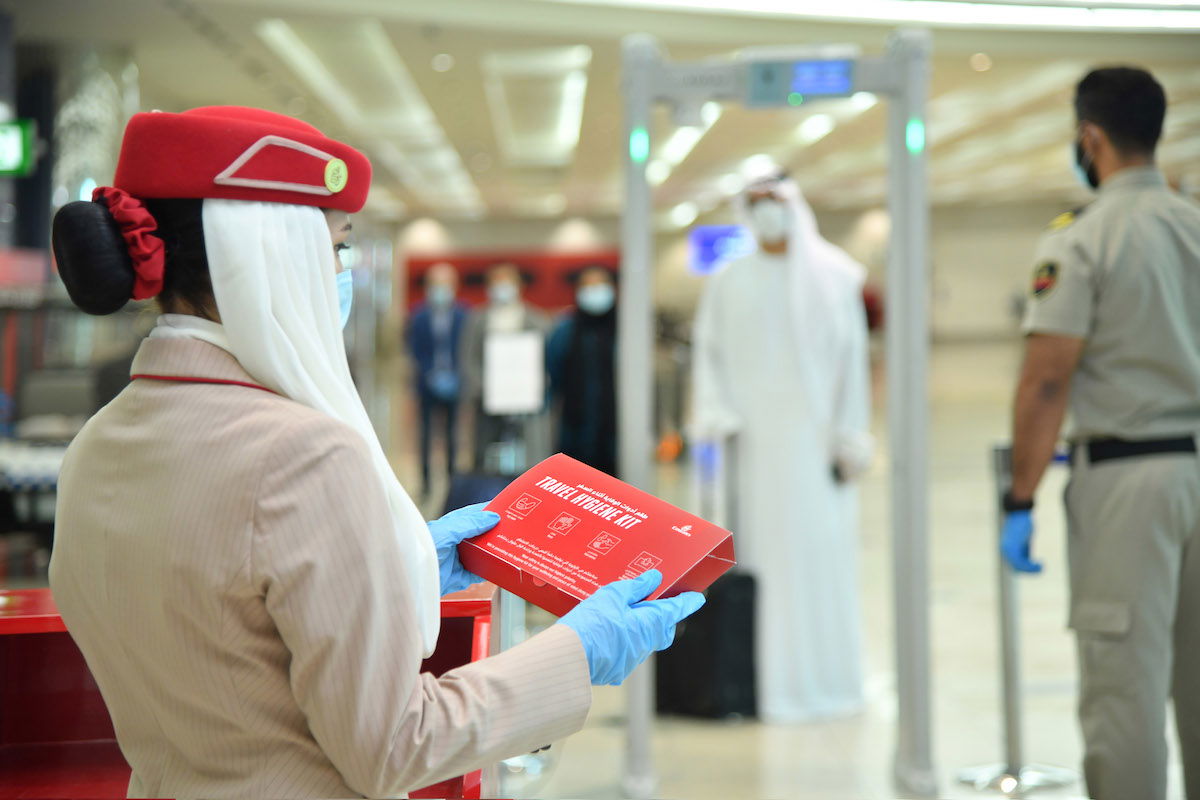 This happened in spite of the precautions that Emirates is taking
Bottom line
26 Emirates passengers on a single flight to Hong Kong tested positive for coronavirus, which is the highest number of confirmed cases I've ever heard of from a flight, and also caused Hong Kong's biggest single day increase in cases in over a couple of months.
Based on everything we know, the risk of transmission of coronavirus on planes is fairly low (given the air filtration systems, and also given the precautions being taken).
This leaves us wondering whether any of these passengers picked up coronavirus during the journey from Pakistan to Hong Kong, or whether they all boarded their first flight with it. If they didn't pick it up during the journey, presumably they were at least somewhat asymptomatic, as they were allowed to continue to fly.
It's certainly alarming to hear of this many coronavirus cases on a single flight…