Some of Asia's biggest global hubs are once again opening to transit passengers. For example, Hong Kong will be opening to transit passengers as of June 1, while Singapore Changi will be opening transit passengers as of June 2.
While we've known for a few days that Hong Kong would reopen to connecting passengers, we now have a better sense of the restrictions that will be associated with transiting at the airport.
Hong Kong's massive drop in passenger numbers
Hong Kong Airport banned transit passengers since March 25, 2020. This means that the only people who have been able to fly through Hong Kong Airport have been those either originating or terminating there, which comes with major restrictions in terms of the entry requirements. Only Hong Kong residents and a very limited number of other passengers have been able to travel to Hong Kong.
As you'd expect, this has caused huge drops in passenger numbers. For example, looking at traffic in April 2020 for Cathay Pacific and Cathay Dragon:
The airlines saw a 99.6% drop in passenger numbers
The airlines carried a total of 13,729 passengers (fewer than 500 per day), with an average load factor of 21.7%
The airlines operated a skeleton schedule to just 14 destinations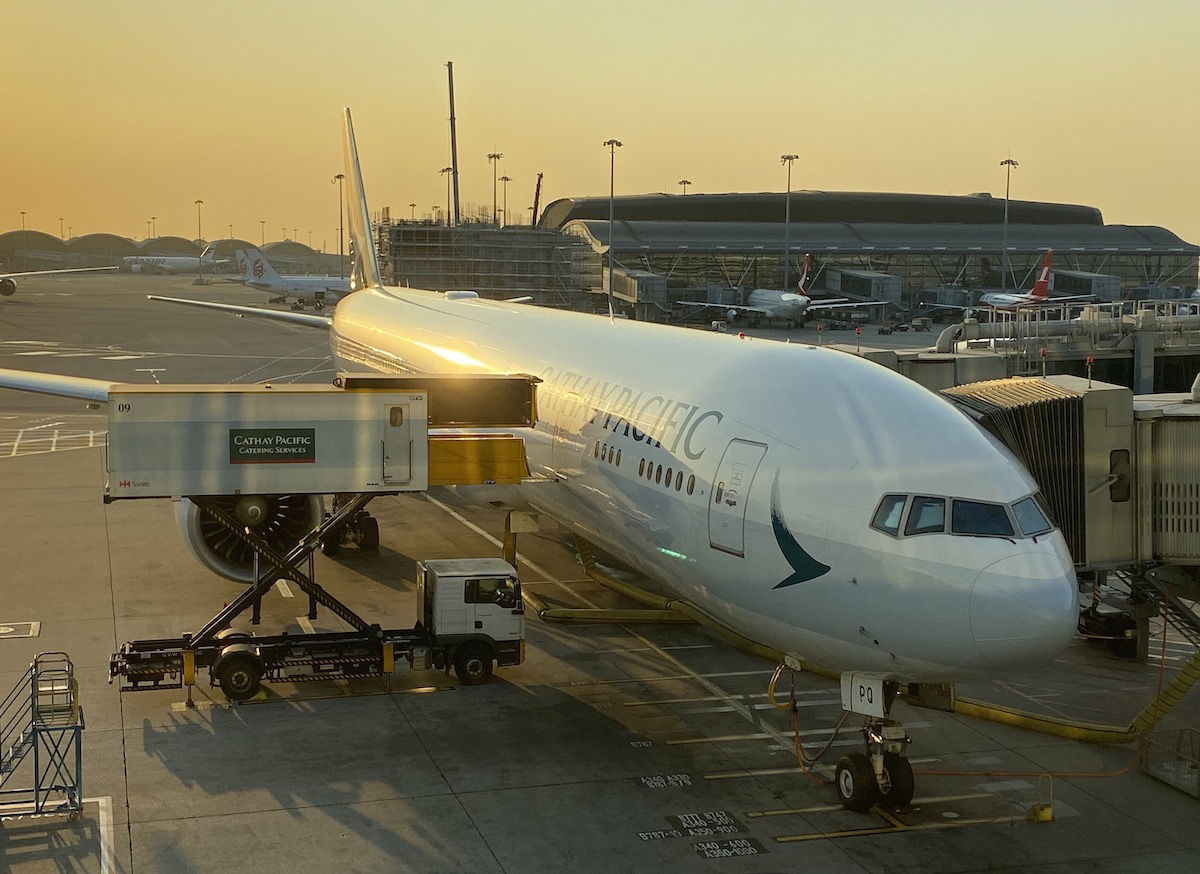 Cathay Pacific has seen a 99.6% drop in traffic
Hong Kong reopening to transit passengers
Hong Kong has seen very few new local COVID-19 cases in the past couple of weeks, so further reopenings of businesses have been announced.
As of June 1, 2020, Hong Kong Airport will gradually reopen to transit passengers. However, this is coming with some noteworthy restrictions, as reported by both the airport and the South China Morning Post:
Transit will not be allowed enroute to & from mainland China; this is both to limit demand in transit facilities, and because China has greatly restricted passenger flights
Airlines have been told to not initially add more capacity due to the transit opportunity, so as to not overwhelm the airport
You can only transit Hong Kong if you're on a single booking, so you can't connect in Hong Kong on separate tickets
Passengers can have maximum connecting times of eight hours (and it's not like transit passengers can enter Hong Kong anyway)
All arriving transfer passengers will undergo body temperature screenings upon arrival
Transfer passengers will be given stickers for identification purposes
Transfer passengers will be required to go directly to their connecting gate (though I question to what extent that will be enforced, especially for those with lounge access, and especially in light of the below restriction)
Designated dining areas will be set up for transfer passengers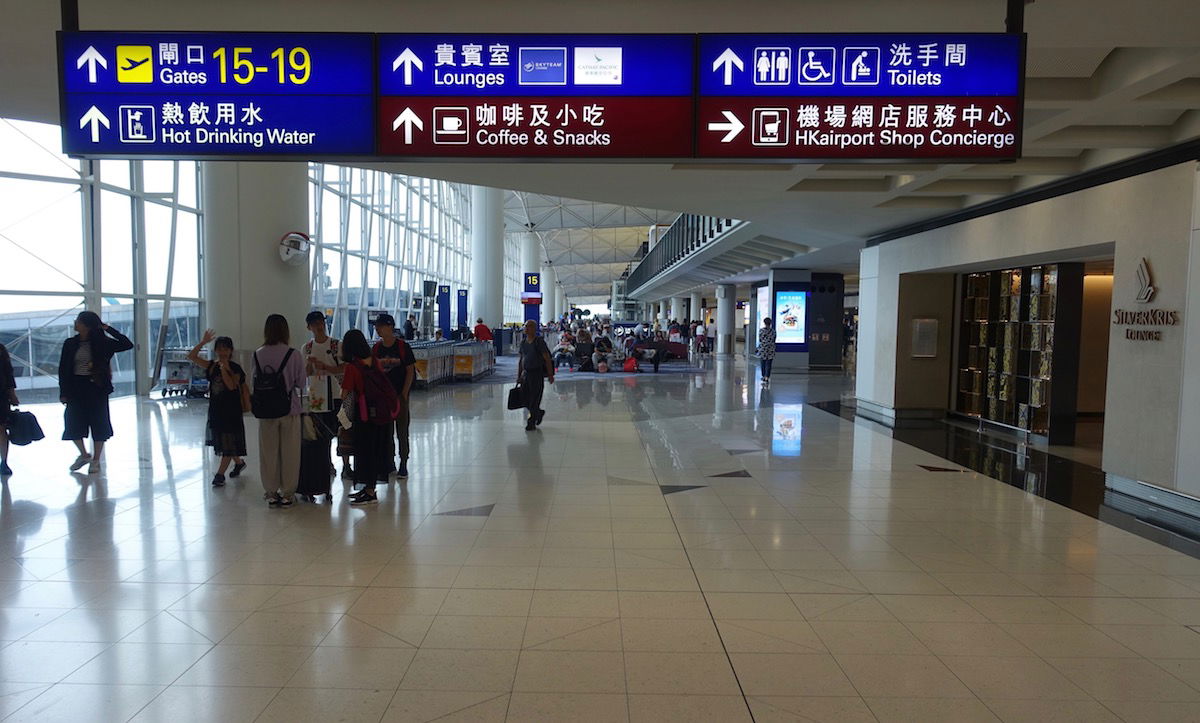 Hong Kong Airport is reopening to transit passengers
Expect traffic increases to be gradual
Don't expect Hong Kong Airport will suddenly be bustling as of June 1. The airport has seen an unprecedented drop in terms of the number of flights.
One would have assumed that Cathay Pacific would want to add more capacity, but airlines have been told to not initially add capacity, so that demand doesn't spike. It remains to be seen for how long that policy will apply.
Furthermore, with an initial ban on transit flights to & from mainland China, that eliminates one of the biggest markets for HKIA.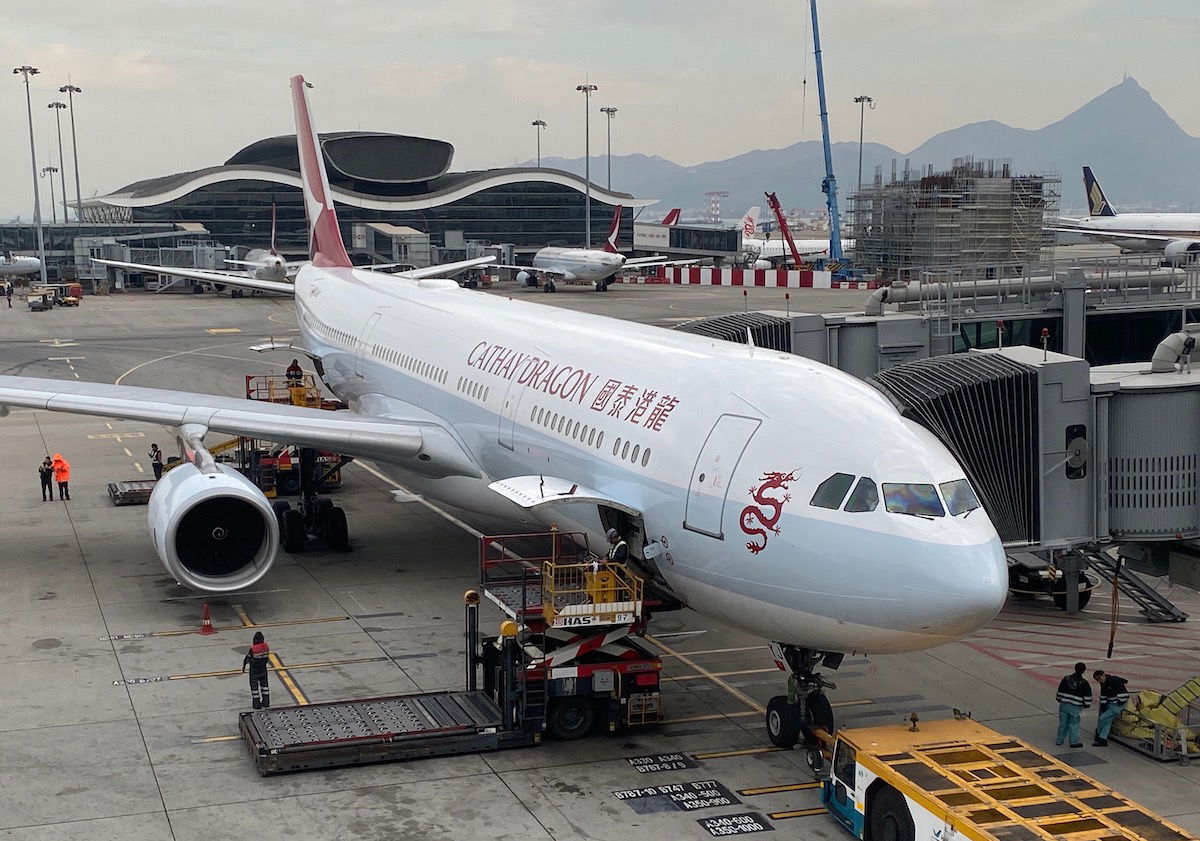 Don't expect huge flight increases immediately
Bottom line
Hong Kong will once again welcome transit passengers as of June 1, which is good news for airlines like Cathay Pacific, which have seen 99%+ drops in passenger numbers. This won't make that huge of a difference initially, given the ban on mainland China transit, and airlines being told to not initially add more capacity. Nonetheless this should help over time.