Update (June 4): Emirates will resume flights to 29 cities by June 15, 2020.
---
Update (March 22): Just 90 minutes after making the below announcement, Emirates has seemingly backtracked.
The airline has now announced that they will cancel "most" international flights, with the exception of flights to Australia, Canada, Hong Kong, Japan, Malaysia, Philippines, Singapore, South Africa, South Korea, Switzerland, Thailand, UK, and USA.
The airline says that the situation remains dynamic, and that they will watch closely and reinstate flights as soon as feasible.
What is actually going on in the world anymore, when one of the world's largest airlines changes their mind about indefinitely suspending operations after just 90 minutes?!
You can find the original story below.
---
WOW. Emirates Airline has just announced that they will be suspending all passenger flights.
Emirates suspends flights as of March 25, 2020
We've seen quite a few airlines cut back routes, and we've seen other airlines suspend operations altogether. But I never thought I'd see the day where Emirates temporarily shut down completely.
Emirates is temporarily suspending passenger operations as of Wednesday, March 25, 2020. The airline isn't giving a timeline for service being reinstated, other than saying that they will reinstate service "as soon as things allow."
Interestingly as of now Emirates hasn't pulled any inventory yet, meaning that flights remain bookable. I imagine that will be changing very shortly, as there's obviously a massive inventory update required.
The company explains that they've tried to maintain passenger flights for as long as feasible, but it's reaching the point where travel bans, restrictions, and country lockdowns across the world have become too much to handle.
HH Sheikh Ahmed bin Saeed Al Maktoum, CEO of Emirates, said the following:
"The world has literally gone into quarantine due to the COVID-19 outbreak. This is an unprecedented crisis situation in terms of breadth and scale: geographically, as well as from a health, social, and economic standpoint. Until January 2020, the Emirates Group was doing well against our current financial year targets. But COVID-19 has brought all that to a sudden and painful halt over the past 6 weeks.

As a global network airline, we find ourselves in a situation where we cannot viably operate passenger services until countries re-open their borders, and travel confidence returns. By Wednesday 25 March, although we will still operate cargo flights which remain busy, Emirates will have temporarily suspended all its passenger operations. We continue to watch the situation closely, and as soon as things allow, we will reinstate our services.

Emirates Group has a strong balance sheet, and substantial cash liquidity, and we can, and will, with appropriate and timely action, survive through a prolonged period of reduced flight schedules, so that we are adequately prepared for the return to normality."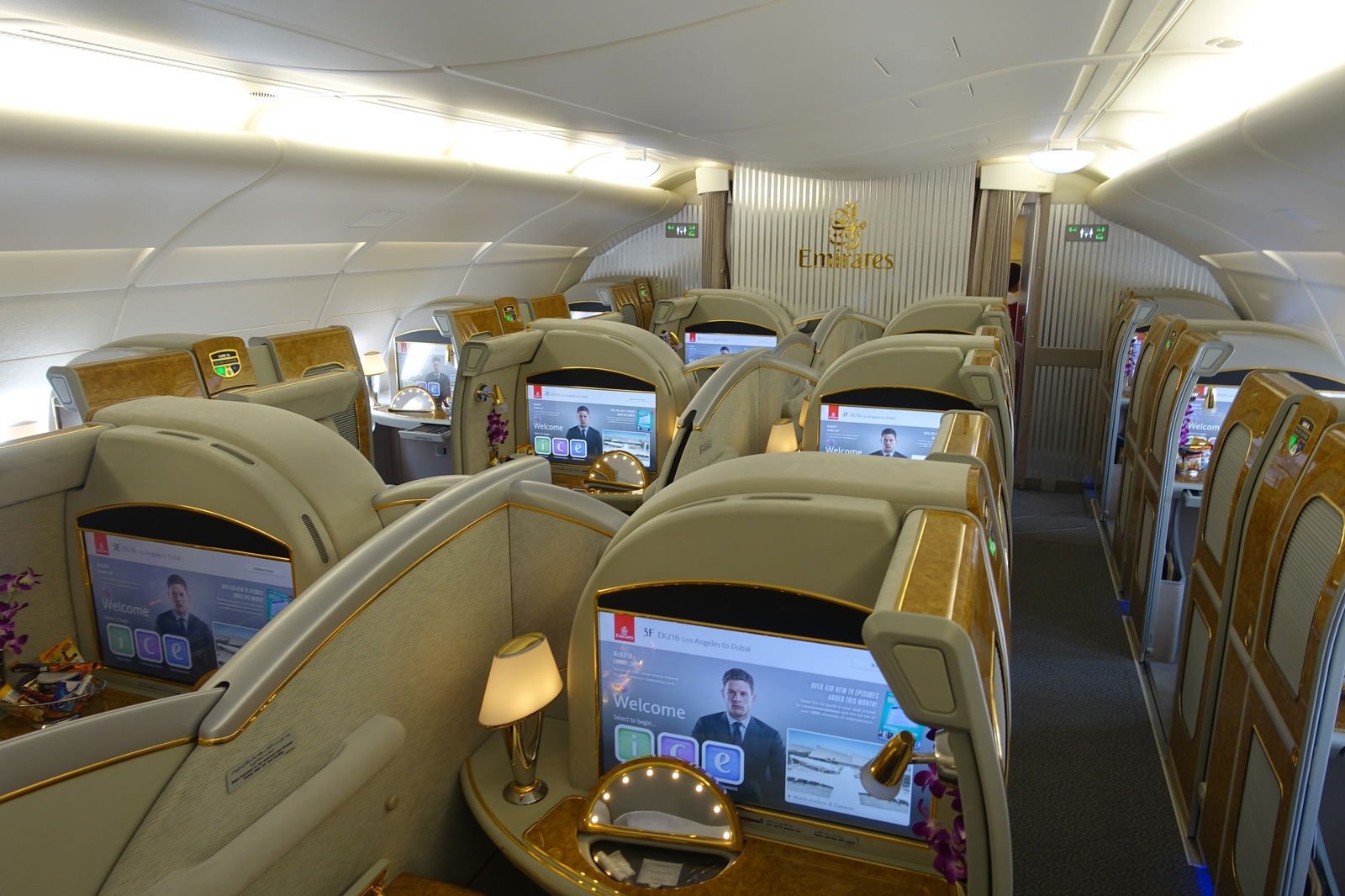 All Emirates A380s are grounded indefinitely
Emirates is one of the most global airlines
The reason this is kind of shocking is because of just how international Emirates is. The airline has a fleet of just over 250 planes, split pretty evenly between Airbus A380s and Boeing 777s. The airline flies to more than 150 destinations in 80 countries and six continents.
Also keep in mind that Dubai is supposed to host EXPO 2020 later this year, which is scheduled to kick off in October 2020. I'm sure they're highly motivated to get everything under control before that is set to start, in hopes of it still happening.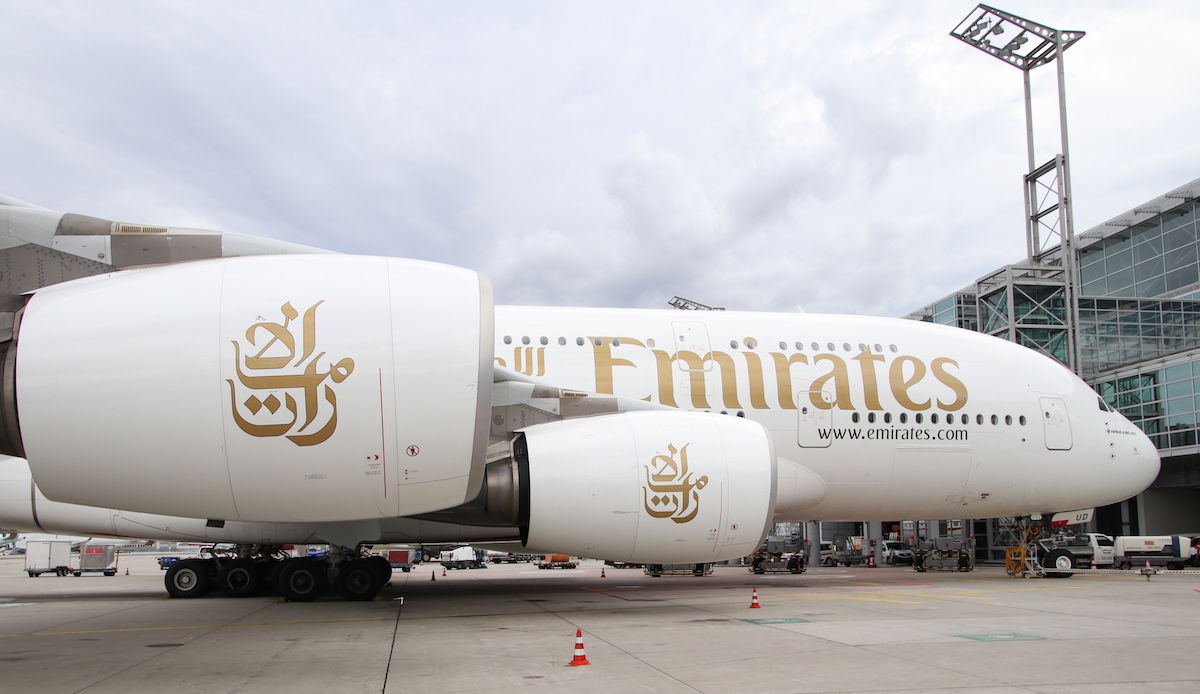 Emirates flies just about everywhere
Emirates cost reduction measures
Given the current situation, Emirates Group has undertaken a series of measures to contain costs, as the outlook for travel demand remains weak across markets in the short to medium term. These measures include:
Postponing or cancelling discretionary expenditure
A freeze on all non-essential recruitment and consultancy work
Working with suppliers to find cost savings and efficiency
Encouraging employees to take paid or unpaid leave in light of reduced flying capacity
A temporary reduction of basic salary for the majority of Emirates Group employees for three months, ranging from 25% to 50%. Employees will continue to be paid their other allowances during this time. Junior level employees will be exempt from basic salary reduction
Presidents of Emirates and dnata – Sir Tim Clark and Gary Chapman – will take a 100% basic salary cut for three months
As Sheikh Ahmed explains the decision to reduce basic salary:
"Rather than ask employees to leave the business, we chose to implement a temporary basic salary cut as we want to protect our workforce and keep our talented and skilled people, as much as possible. We want to avoid cutting jobs. When demand picks up again, we also want to be able to quickly ramp up and resume services for our customers."
It's impressive that at least for the time being, Emirates isn't planning on laying off any employees.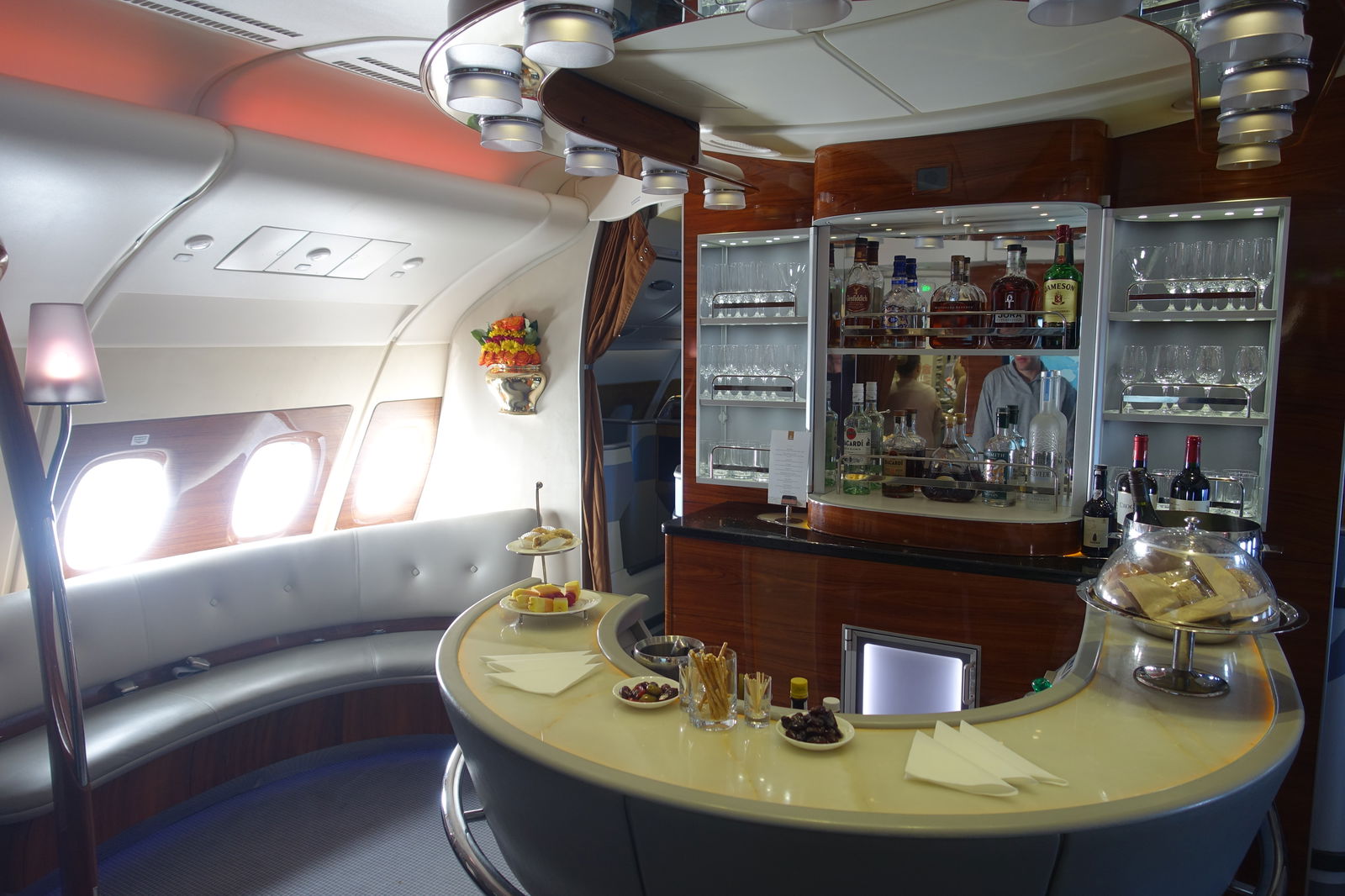 Emirates is undergoing some cost reduction measures
This follows strict new government regulations
We've seen countries around the world add strict new immigration guidelines, and the UAE is no exception. Just a few days ago the UAE announced some of the most stringent immigration policies we've seen:
The UAE is banning nationals from leaving the country
The UAE is banning visa holder residents from entering the country
The UAE is suspending the issuance of all visas
Essentially Emirates has been operating purely as an airline for transit passengers, but even that isn't happening anymore.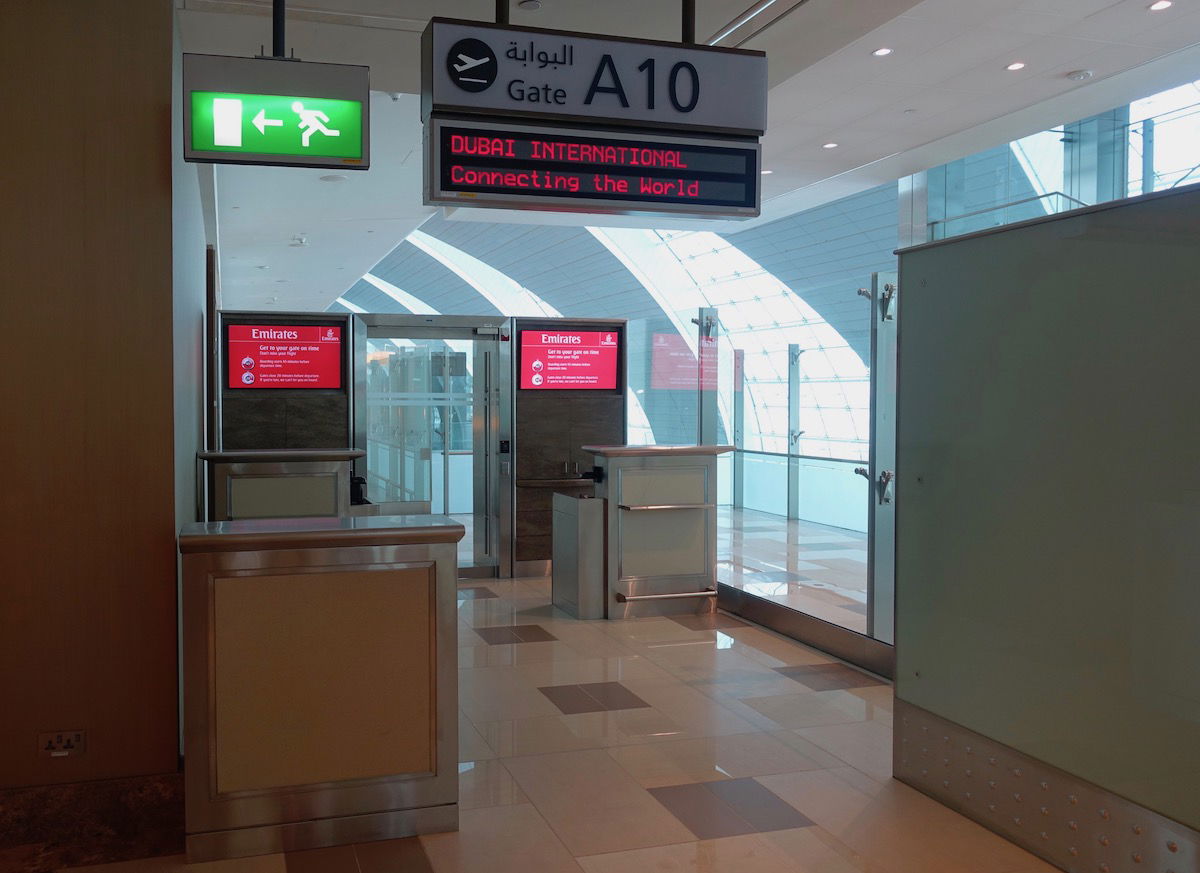 The UAE has added strict new entry restrictions
Bottom line
Frankly I'm speechless. Seeing Emirates shut down completely for an indefinite amount of time is almost hard to fathom. Compared to my expectations, I'd say that this is probably the most drastic cut we've seen in the industry so far.
The pay reductions suck, though fortunately it sounds like they're not laying off anyone for now.
Here's to hoping Emirates is back in the sky soon. With Emirates grounded and Etihad A380s grounded, that also means all opportunities to shower in the sky on commercial planes are gone for now (obviously that's the least important thing in the world right now, but I couldn't help but think of that).