Update: A Qatar Airways spokesperson tells me the following:
"We have also not made any changes to award ticket policies as a result of fare family changes. Our valued Qatar Airways Privilege Club members booking a Business Class award flight will receive the same benefits as before including complimentary lounge access and seat allocation."
So it seems that we now have conflicting Qatar Airways spokespeople. 😉
I'll reiterate that I wrote the initial post not just based on what a spokesperson said, but also conducted an experiment, and was able to select a seat on an award ticket as a non-elite member. That's why I wasn't convinced this policy change was going to happen, and why I'm inclined to believe that the above is correct. That would be welcome news.
You can find the original (unedited) post below in full.
---
Is Qatar Airways really doing the unprecedented, and cutting lounge access and advance seat assignments from all award tickets? Qatar Airways claims yes, while my experience doesn't match that… yet.
Qatar Airways unbundled business class
Last week Qatar Airways announced that it would introduce "Business Class Classic," which is essentially an unbundled business class fare, no longer offering lounge access or advance seat assignments.
While I think the concept of unbundling business class is the way of the future, Qatar Airways did it in the worst way possible:
The airline isn't lowering business class fares, but rather is taking away benefits for the existing cheapest business class fares
The premium to "buy up" to a non-basic business class fare is substantial, to the point that I see this new policy only causing people to book elsewhere, rather than generating additional revenue
Also, this is a tangent, but isn't "Classic" a strange name for these fares? The word "classic" means:
very typical of its kind
judged over a period of time to be highest quality and outstanding of its kind
Neither of those describes unbundled business class fares, if you ask me. Anyway, back to the topic — it looks like this change may be worse than initially expected…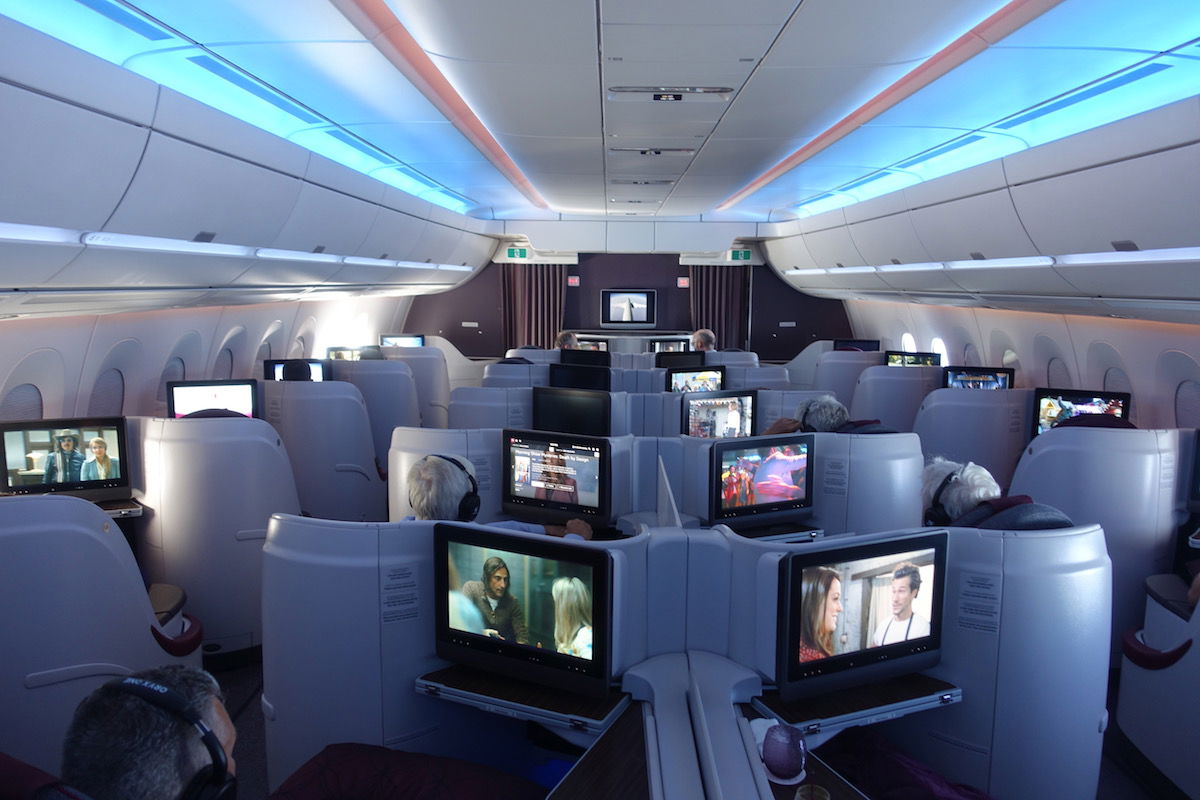 Qatar Airways has removed perks from some business class fares
Qatar Airways award tickets don't include lounge access & seat assignments?
Executive Traveller quotes a Qatar Airways spokesperson as saying that those "booking a business class award will receive a Business Class Classic ticket as standard."
In other words, this suggests that going forward, Qatar Airways business class award tickets will no longer offer advance seat assignments or lounge access. Presumably this would apply regardless of which program you book through, since all business class award tickets book into the same fare class, which is "U."
This would truly be unprecedented, as I can't think of a full service airline in the world that doesn't offer lounge access on award tickets.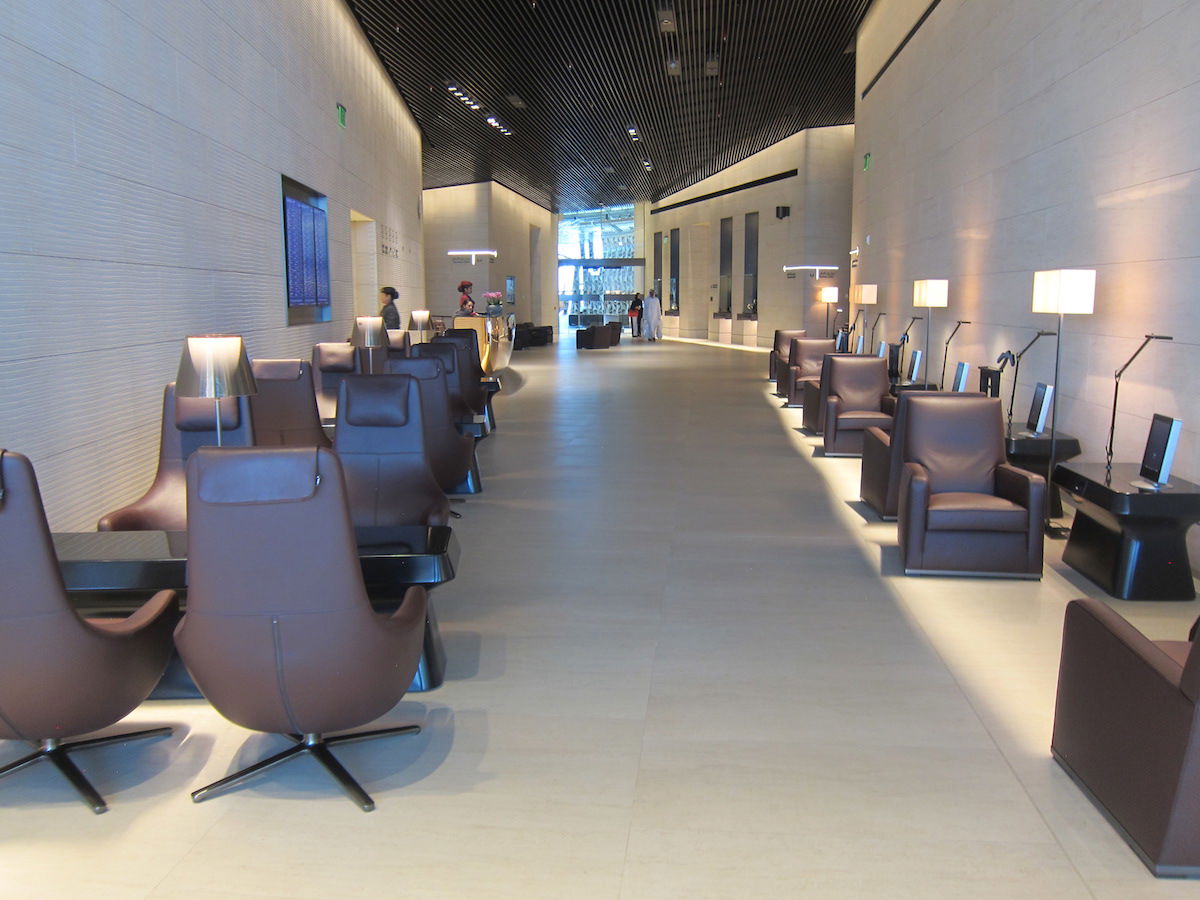 Qatar Airways is eliminating lounge access for business class awards
Is this policy being enforced?
Maybe I'm giving Qatar Airways too much credit here (especially since the airline cut lounge access on upgrades a couple of years back), but I just can't imagine this is actually what the airline is planning on doing:
Personally I often don't put a lot of weight into the comments of airline spokespeople, especially when it comes to the nuances of frequent flyer programs
While it's possible that the airline could adjust its policy for award tickets, initially the airline was explicit in stating that "R" class fares would be subjected to the new rules; "U" and "R" aren't the same, so is the airline changing its policy after the fact, or…?
Anyway, since I'm skeptical, I decided to conduct a little experiment:
I booked a Qatar Airways business class award ticket using American AAdvantage miles
I booked it for a traveler other than me, who doesn't have any oneworld status
I then called Qatar Airways and had no trouble assigning a business class seat
Is it possible that Qatar Airways will still implement this policy? Yes. But based on my one experiment, this policy is at least not being enforced yet. I'd love if others could share their data points as well.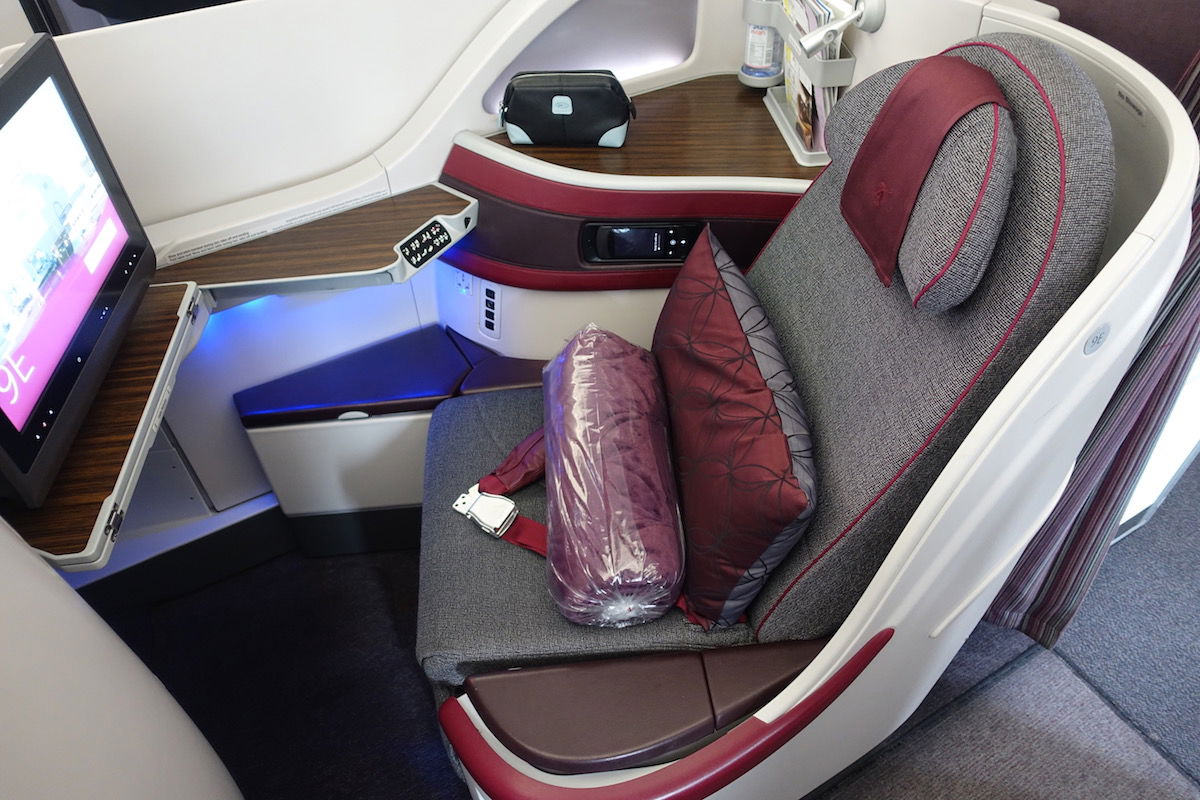 It still seems possible to select seats on awards, as of now
Don't go down this road, Qatar Airways…
"That's it Qatar Airways, I'm taking my award travel business elsewhere!" That's probably not a threat that's going to scare many people at Qatar Airways headquarters.
However, at some point policy changes like this can really reshape peoples' perceptions of brands:
Qatar Airways has put so much money and effort into being known as a premium, full service airline; cutting away at benefits in a way that literally no other airline in the world has done sends exactly the opposite message
At some point when you hear the word Qatar Airways you go from thinking "wow, Qsuites are amazing," to thinking "that's the ridiculously cheap airline that doesn't offer lounge access on $5,000 business class tickets, or when you redeem your miles"
Furthermore, what a bizarre time to make this change — it's one thing to make a change like this during the best of times, but to make a change at a point like this?
This also seems to completely contradict a recent stated goal of the airline. Qatar Airways recently introduced a special frequent flyer program for students, which was well thought out. In the press release about this, the following was written:
"The airline's new programme for students is part of its wider transformation of Qatar Airways Privilege Club, which is being redefined to ensure that passengers are rewarded for their continued loyalty and receive the very best offers and benefits."
Is eliminating lounge access and seat assignments on reward tickets really part of "ensuring that passengers are rewarded for their continued loyalty and receive the very best offers and benefits?"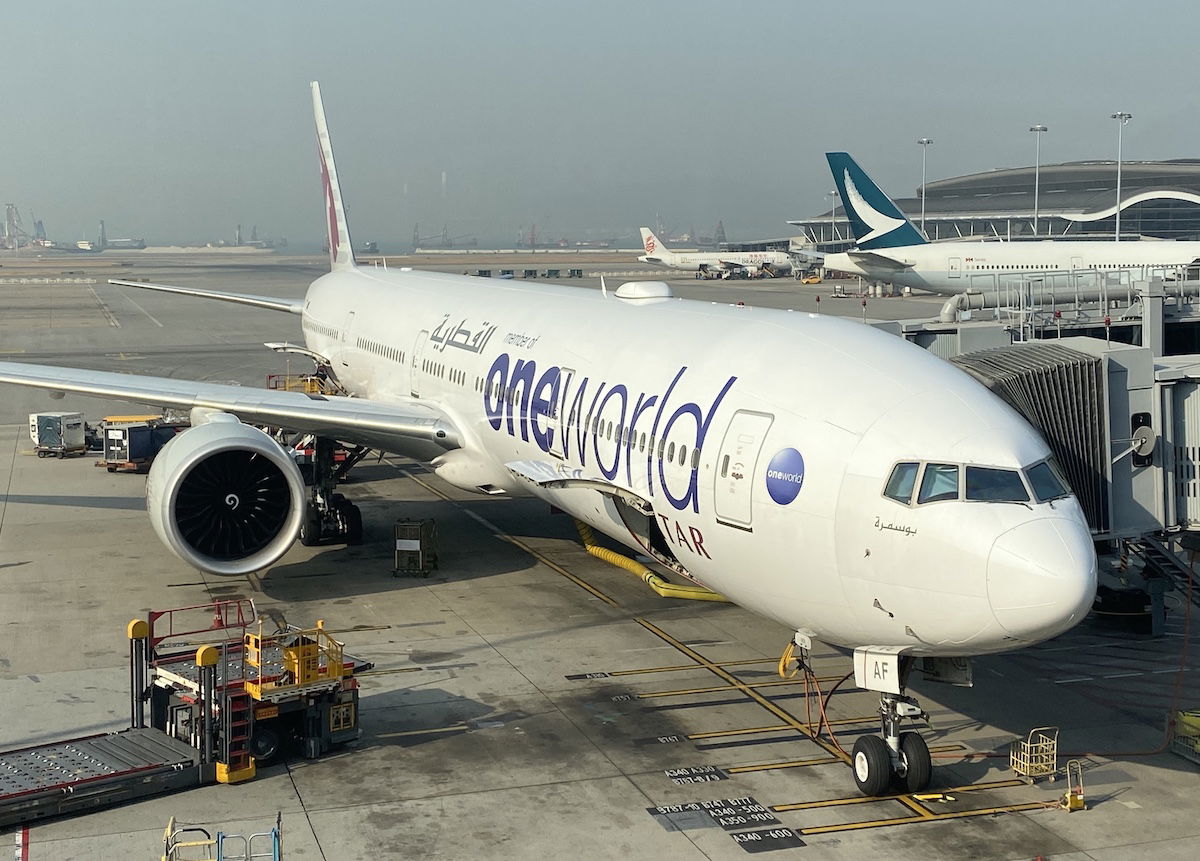 This policy change seems exceptionally short-sighted
Bottom line
A Qatar Airways spokesperson claims that Qatar Airways award tickets (regardless of the program they're booked through) will now be classified as Business Class Classic tickets, meaning they won't come with lounge access and seat assignments.
Based on my experiment it would appear that this policy hasn't been put in place yet. Only time will tell if it's implemented or not, but it would set a very bad precedent for the industry…
What do you think — will Qatar Airways actually eliminate lounge access and seat assignments on award tickets? Anyone have any experiences to share?