Qatar Airways has just made a really pathetic change to their lounge access policy. For tickets issued as of February 5, 2018, Qatar Airways tickets upgraded with Qmiles or Qpoints will receive the baggage and lounge access entitlements based on the original ticket purchased, and not the upgraded class.
I first saw this mentioned in this FlyerTalk thread, though in the meantime have confirmed this with a Qatar Airways source. In other words:
Those upgrading from economy to business class will no longer receive access to the Al Mourjan Lounge in Doha
Those upgrading from business to first class (or from economy to first class on short-haul flights within the Gulf) will no longer receive access to the Al Safwa Lounge in Doha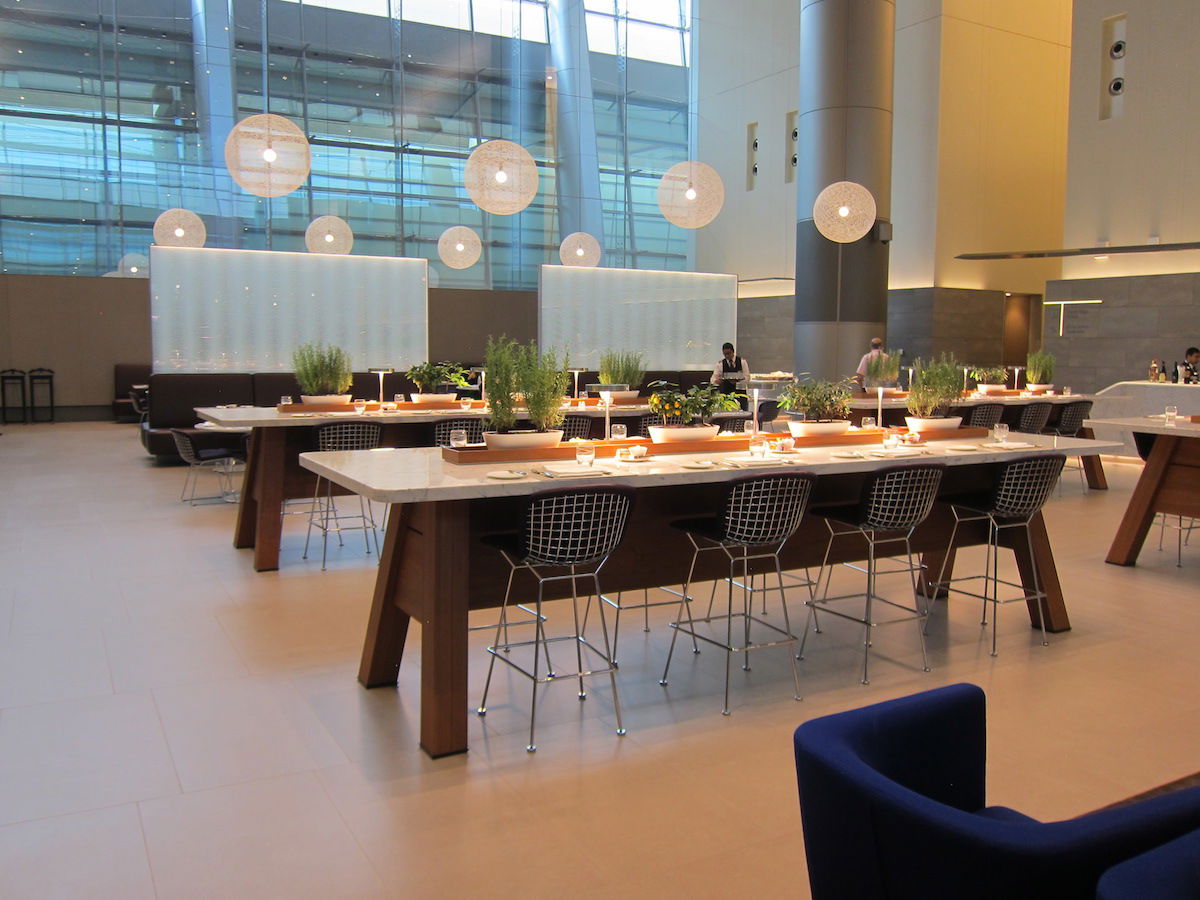 Qatar Airways Al Mourjan Lounge
The same policy will apply at outstations. This is Qatar Airways' second cut to lounge access in a few months — as of November 6, 2017, Qatar Airways stopped granting lounge access to passengers who upgraded using miles on the day of departure. I found that to be an unfortunate policy change, though that impacted a small percentage of people. Now that they expanded this to those upgrading in advance, this impacts a lot more people.
No longer granting lounge access to all upgraded passengers is a radical move for an airline to make, and a huge cut to the frequent flyer program. While we've seen some airlines restrict certain services to those who upgraded (like chauffeur service), virtually every airline grants upgraded passengers access to the full lounge experience. There are two (minor) exceptions:
Alaska grants paid and award first class passengers lounge access, while they don't grant upgraded passengers lounge access; however, that policy is incredibly generous to begin with, as they're the only US airline to grant paid first class passengers lounge access on all routes
Air Canada restricts access to their Signature Suite in Toronto to paid business class passengers, though they still grant upgraded and award passengers access to the standard Maple Leaf Lounge, as before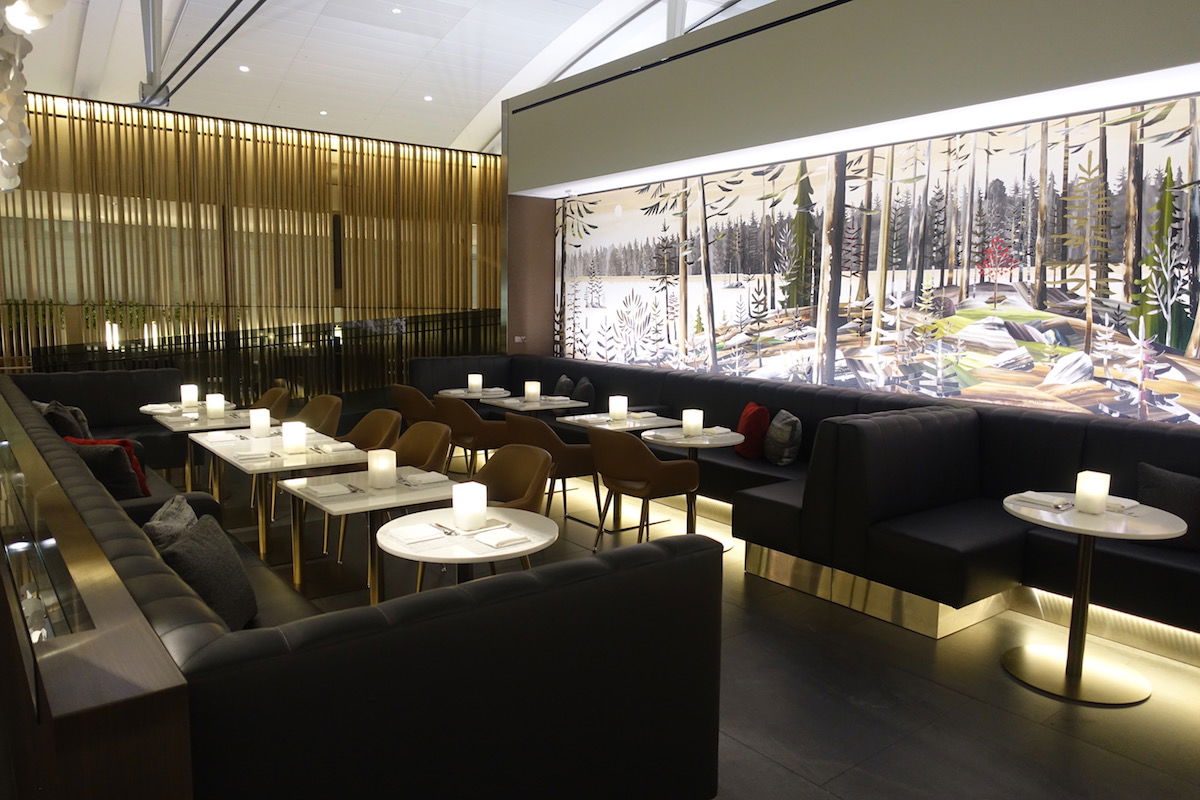 Air Canada Signature Suite Toronto
Qatar Airways passengers booked on award tickets are still eligible for lounge access (at least as of now). So if you redeem 40,000 American AAdvantage miles for a business class award ticket from Doha to Tokyo you get lounge access, while if you pay for an economy ticket and redeem 42,500 Qatar Privileges Club miles to upgrade, you don't.
This policy change on the part of Qatar Airways is customer unfriendly and incredibly shortsighted. The airline should be doing more than ever before to encourage customers to be loyal to them (given the blockade, and challenges that has brought), rather than adding arbitrary restrictions to tickets.
I can appreciate that the Al Mourjan Lounge sometimes has crowding issues, though the Al Safwa Lounge is quieter than ever before. That's because the lounge is only open to those traveling in first class on their A380s, as well as those traveling in first class on flights within the Gulf. Since Qatar can't fly to Egypt, Saudi Arabia, and the UAE, I'd estimate that the number of people with access to that lounge has probably been cut in half. Now they're restricting it even further, as anyone upgrading on a short flight within the Gulf won't get lounge access either. Are they planning on just shutting the lounge down?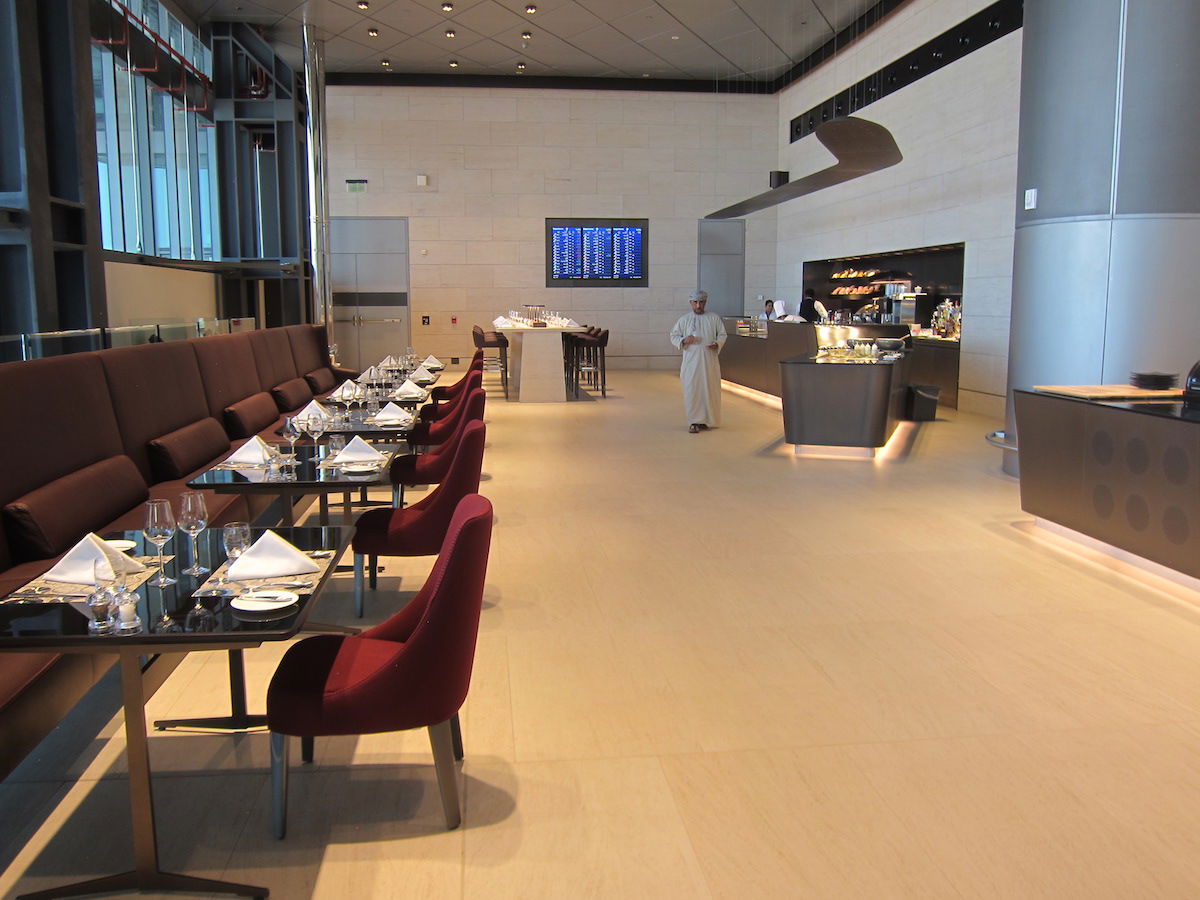 Qatar Airways Al Safwa Lounge Doha
What a disappointing move…