Etihad Airways has announced this week that they'll be discontinuing flights between Abu Dhabi and Perth as of October 1, 2018. The ~5,600 mile route currently operates daily using a Boeing 787-9, though as of April 14 will be operated by an A330-200 instead, so that already represents a significant capacity decrease. However, in a few months the route will be cut completely.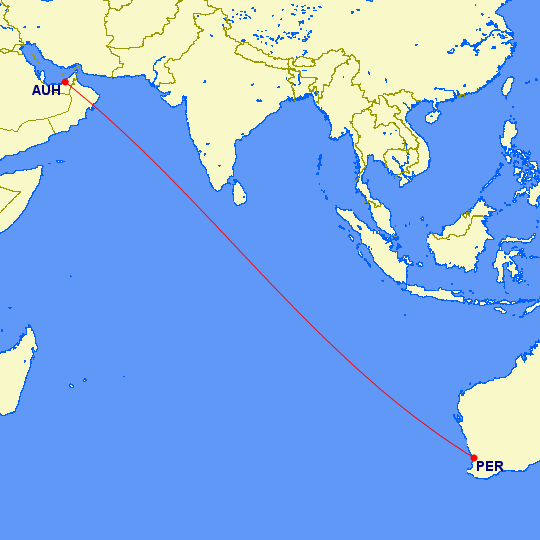 In general, Australia has been a huge point of growth for the Gulf carriers, and Etihad is bucking the trend here by ending a route. Etihad has been struggling financially and has made the tough decision of canceling some of their least profitable routes. In the US they've canceled flights to Dallas and San Francisco, for example.
Etihad ending flights to Perth is especially noteworthy for a few reasons:
So clearly Etihad has the unfortunate combination of being under increased financial pressure from their government while also operating a network that largely isn't profitable. Of the "big three" Gulf carriers, I'd guess that Emirates might turn a "legitimate" profit, as they've scaled their network to the point that it works, while the government of Qatar is still willing to invest a lot of money in their airline.
I'll be curious to see what routes Etihad cuts next, as I'm sure this is only the beginning. With Los Angeles flights having been reduced from daily to 4x weekly earlier this year, something tells me that the route may be next on the chopping block.
Are you surprised to see Etihad pull out of Perth?