Emirates is in the process of expanding its meal pre-order program. It's good to see this concept expanded, but don't expect it to be as robust of a feature as Singapore Airlines' Book The Cook program.
Select your Emirates business class meal in advance
Several weeks ago, Emirates began trialing the concept of letting business class passengers select their meals in advance, and this has now been expanded to more routes:
This is now available on routes to and from many European cities, including Bologna, Brussels, Dublin, Hamburg, Istanbul, London, Madrid, Moscow, Prague, Rome, St. Petersburg, Venice, Vienna, and Warsaw, as well as routes to and from Seychelles and Mauritius
Business class passengers can select their meals between 14 days and 24 hours of departure, at this link
This is intended to ensure that passengers get their first choice, and to reduce waste (so that in the long run Emirates has to load fewer extra meals)
Note that this doesn't get you access to more options than you'd have onboard, but rather it's just intended to help people get their first choice of meal. Emirates crews will then have your meal preferences listed on their digital devices that are used for taking meal and drink orders. Emirates' tablets also have AI-enabled customer preference tracking data, to facilitate menu planning, optimal food loading, and waste minimization.
Hopefully Emirates rolls this out on an even wider basis soon, as plenty of airlines offer this, ranging from American, to Delta, to United, to Lufthansa.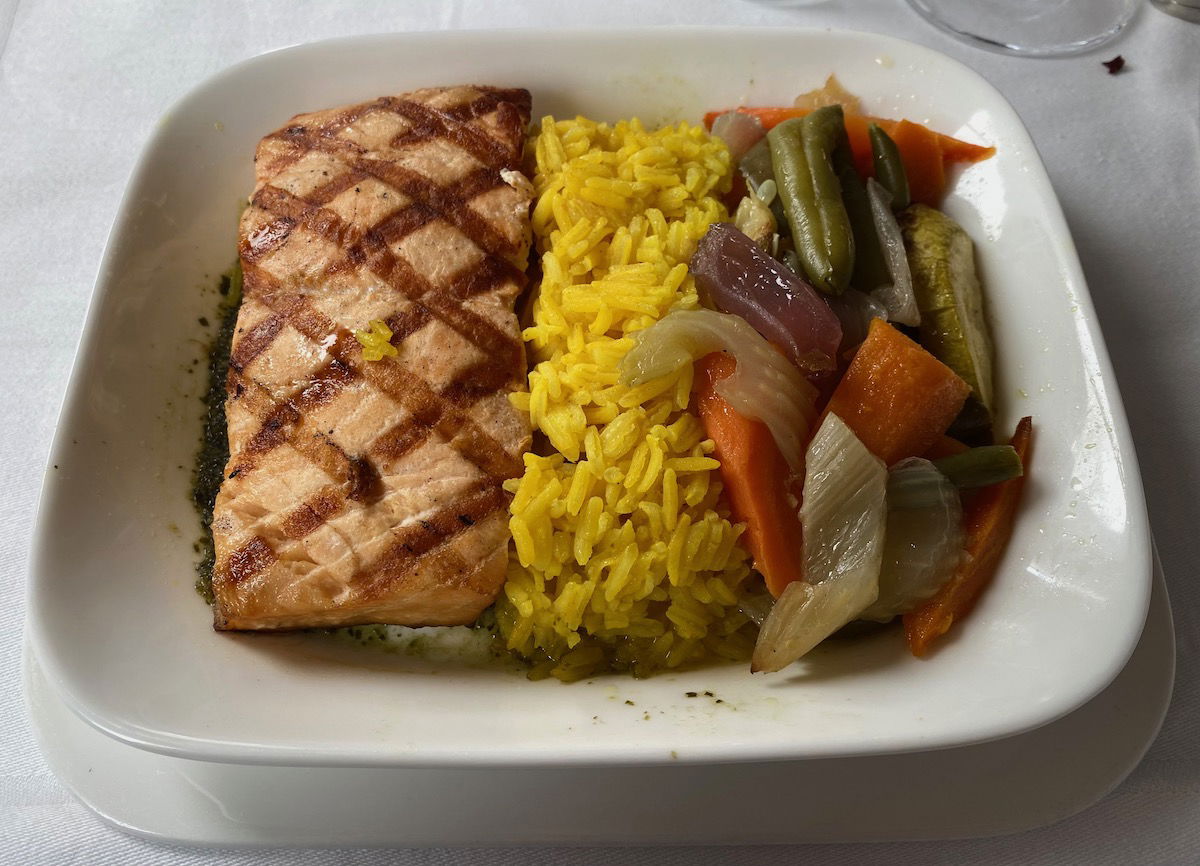 Emirates also lets you view menus in advance
This isn't anything new, but I figure it's something that some people may not be familiar with. Emirates publishes the menus for all of its flights in advance, so that you can get a sense of what will be available to eat or drink before you board your flight. I always enjoy taking a look at this before any Emirates flight.
You can find the business class menu here, and find the first class menu here. You just have to enter the date of travel and the flight number or route, and you'll be able to see the full published menu.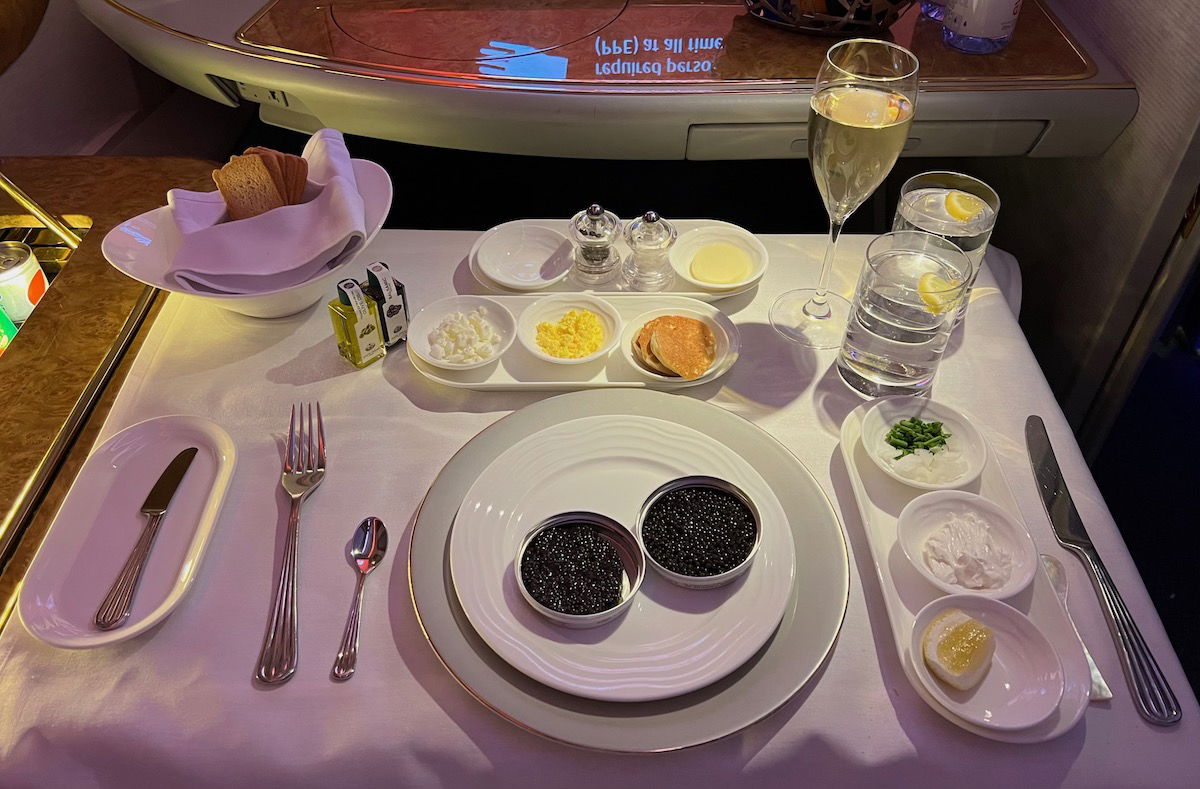 Bottom line
Emirates has now expanded its business class pre-order program for meals to more routes across Europe and Africa. This seems like a win-win, as it allows passengers to be sure they can get their first choice, while allowing the airline to minimize waste.
If you don't know what you want to eat in advance, don't worry. I find that Emirates is usually good about loading enough meals for most people to get their first choice, so this isn't like a US airline, where they only load exactly as many meals as passengers.
What do you make of Emirates' meal pre-order system?