Emirates has just announced that they'll be launching daily flights between Athens and Newark as of March 26, 2017. The flight will operate as a continuation of one of Emirates' existing flights between Dubai and Athens, so the entire routing will look as follows:
EK209 Dubai to Athens departing 10:50AM arriving 3:30PM
EK209 Athens to Newark departing 5:30PM arriving 10:00PM
EK210 Newark to Athens departing 11:45PM arriving 4:00PM
EK210 Athens to Dubai departing 6:00PM arriving 11:40PM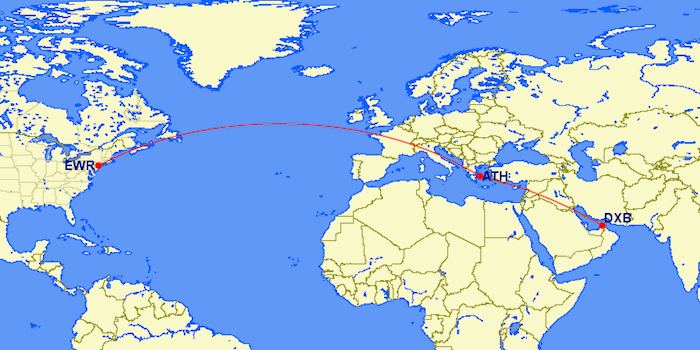 The flight between Athens and Newark covers a distance of ~4,920 miles, and is blocked at 9hr15min eastbound and 11hr30min westbound.
The flight will be operated by a three class Boeing 777-300ER.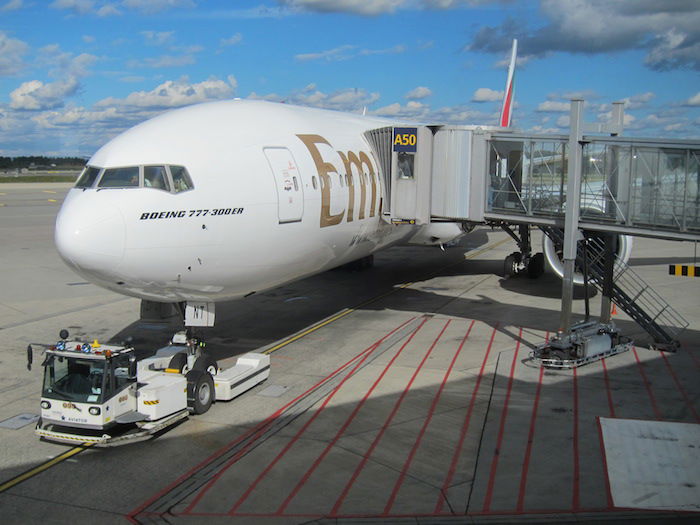 Emirates 777-300ER
The plane features eight fully enclosed first class suites and 42 angled (though nearly flat) business class seats.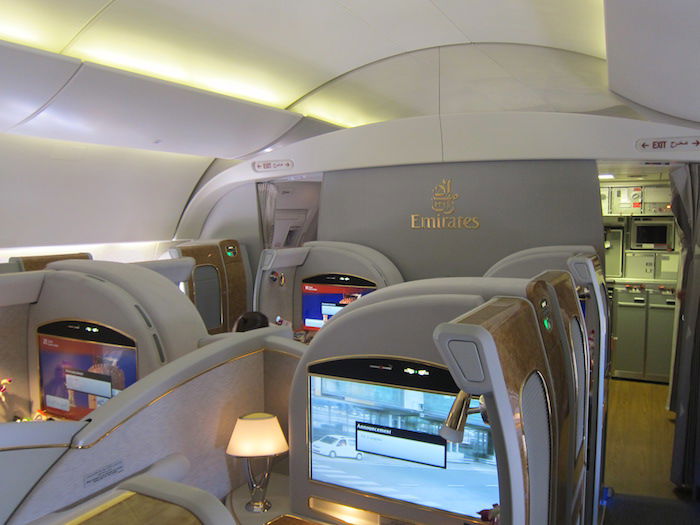 Emirates 777 first class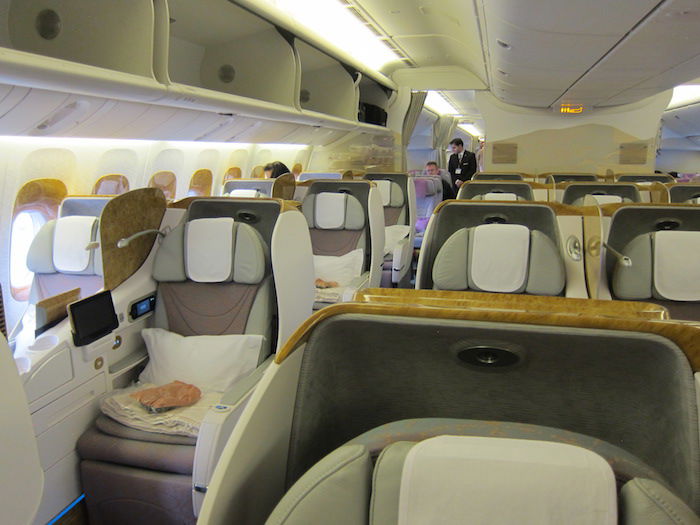 Emirates 777 business class
While this will be Emirates' first flight to Newark, it complements their existing 4x daily A380 flights out of New York JFK, including three nonstop flights, and one flight that operates via Milan.
This new route really caught me off guard. I know Emirates has long been interested in adding more flights between Europe and the U.S., and they've been talking to many governments about it. So I'm not surprised the Greek government was interested given the lack of year-round service between the two countries. At the same time, there's probably a reason that the service isn't economically viable, or else a U.S. carrier would likely operate it by now.
While I'm sure they'll be able to fill the plane, I'm skeptical as it to whether or not they'll be able to do so profitably. Greece isn't especially high yield, and for anyone traveling between Dubai and New York, one of the daily nonstop A380 flights would be more convenient.
Here's what Emirates' president has to say about the new route:
Sir Tim Clark, President of Emirates Airline said: "The Greek Government and Athens International Airport approached Emirates some time ago to consider serving the route between Athens and New York. After careful review, Emirates concluded that extending one of our Dubai-Athens flights to Newark would be commercially and operationally feasible. We are pleased to be able to help meet a strong consumer need long neglected by other airlines, and we would like to thank the authorities and our partners in both the US and Greece for their support of the new route."

Sir Tim added: "The availability of high quality, daily international air services is essential for the development of business and cultural ties. Trade, especially in high-value and time-sensitive products, will be facilitated by the ample cargo capacity on Emirates' Boeing 777 aircraft. We also expect tourism to receive a major boost from the availability of daily flights year-round."
Bottom line
The Gulf carriers have been slowing their growth, and in the case of Emirates, they're delaying the delivery of some of their planes. So while the airline will still grow, in general they're being more conservative with the routes they add. This fifth freedom service between Newark and Athens is an interesting move. On one hand, there's no year-round service between the two countries as it stands, while on the other hand, there's probably an economic reason for that.
What do you make of Emirates' new flight between Newark and Athens?