While I'm not convinced this will become a reality, it does seem that it's under consideration…
Colombia & UAE sign new aviation agreement
ICAO's Air Service Negotiation Event took place earlier this month in Bogota, Colombia. According to Colombia's Civil Aviation Authority, Aeronáutica Civil, one of the most important things to come from this was a new agreement with the UAE:
"One of the most important results for Colombia was strengthening the commercial activities with the UAE, opening the possibility of new passenger services, connecting the country via Miami."
According to the agreement, UAE carriers (including Emirates and Etihad) would initially be allowed to fly to Bogota via Miami seven times per week, and that could be increased to multiple daily frequencies after a year. Emirates already operates a cargo route between Miami and Bogota, so this would obviously be about also offering passenger service in the market.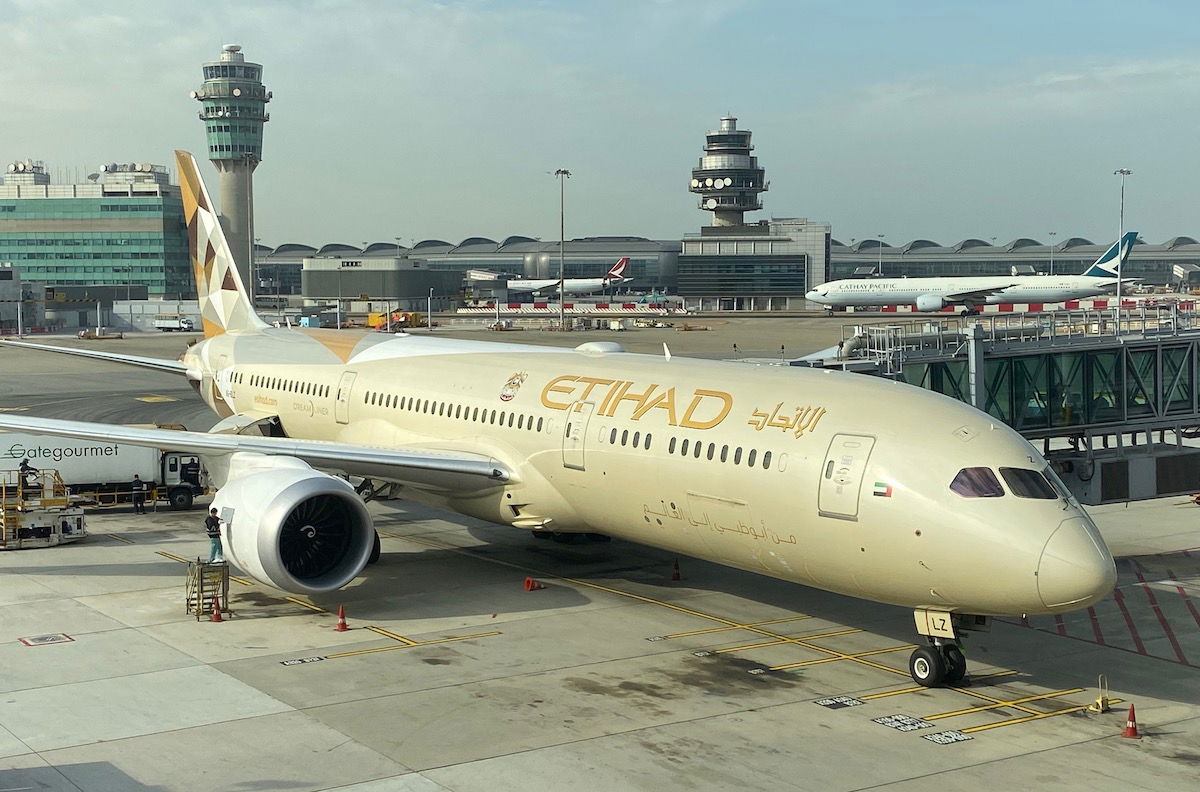 Could a Miami to Bogota route on a Gulf carrier become a reality?
I think the way that this is being reported in Colombian media is overstating the certainty of this happening. It's basically suggested that both Emirates and Etihad are about to launch this route, and it's a sure bet. That's not the case:
This agreement simply gives Emirates and Etihad the ability to launch this service; everything we've heard about this has been on Colombia's end, rather than from the airlines as such, as they haven't publicly expressed any interest in operating this service
If a UAE to Miami to Bogota route were to launch, I feel strongly that it would be on Emirates rather than Etihad; Emirates recently launched flights to Miami, and Etihad has been cutting destinations, rather than adding them
With that in mind, is there a world in which we could see Emirates add on a Miami to Bogota tag flight to the existing Dubai to Miami service?
An Emirates 777 already sits on the ground in Miami for over nine hours daily when the service does operate, and that's almost enough time for the airline to operate a roundtrip Miami to Bogota flight (almost, but not quite — a slight further schedule adjustment might be needed, but that's easy to do)
There's already great cargo demand between Miami and Bogota, as Emirates has operated that flight for quite a while; so when you consider the cargo capacity of a passenger version of the 777, that alone could make this route pretty close to breakeven
Emirates already operates several fifth freedom flights to the Americas, including Athens to Newark, Milan to New York, and Barcelona to Mexico City
It's very early on a Sunday morning and I might not be processing this correctly, but I believe Emirates could have fifth freedom rights between Miami and Bogota, meaning passengers could book Emirates exclusively between those two airports (someone correct me if I'm wrong)
Assuming Emirates would have fifth freedom flights between the United States and Colombia, I could see this route working out very well, between the passenger and cargo demand. If Emirates couldn't carry passengers on a fifth freedom basis, then it seems much trickier. Then again, if the cargo demand is there, the route could primarily be operated for that purpose, with passengers being the icing on the cake.
At the same time, this still doesn't seem like the most efficient way to travel between Bogota and Dubai (and beyond):
Bogota and Dubai are 8,478 miles apart, and routing through Miami would cover a distance of 9,352 miles, so that's quite a detour
If the goal is to be as efficient as possible, it seems much more logical for Avianca and Emirates to establish a codeshare agreement or other partnership, where Avianca would carry passengers from Bogota to Madrid, and Emirates would carry passengers from Madrid to Dubai, as that routing would cover a distance of just 8,508 miles (30 miles above the direct air distance)
There's also the general issue of using the United States as a transit hub; the United States doesn't offer sterile international transit, meaning passengers traveling between Bogota and Dubai would need a visa to enter the US, would need to clear immigration and pick up luggage in Miami, etc.
One thing is for sure — as a Miami resident I would love to be able to fly Emirates first class between Miami and Bogota. 😉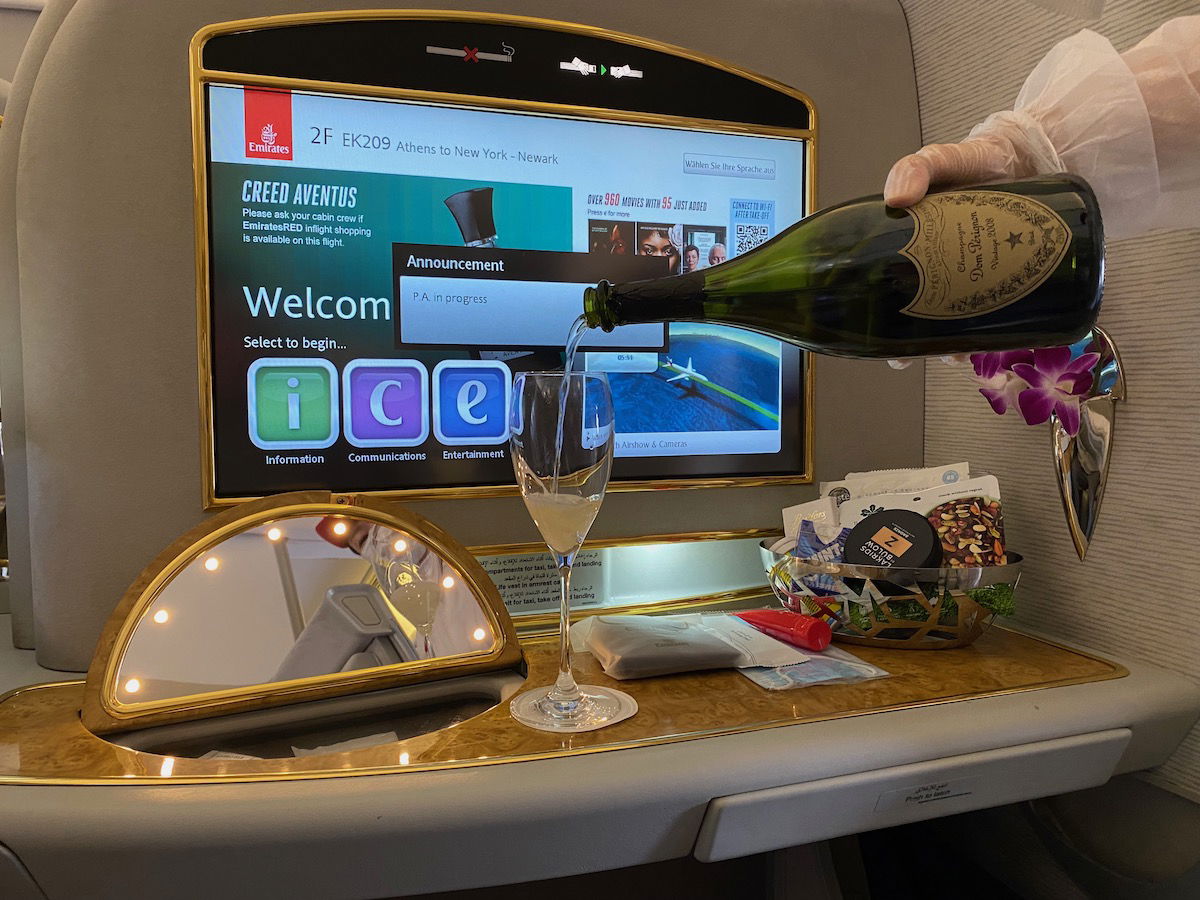 Bottom line
A new agreement between Colombia and the UAE allows Emirates and Etihad to launch new service to Bogota via Miami. That doesn't mean either airline will launch the route, though.
If the route were to launch, I suspect the most likely scenario would be that Emirates adds a tag flight from Miami to Bogota as part of its existing Dubai to Miami service. Given cargo demand between Miami and Bogota, it seems like that route could perform reasonably well.
Do you think we could see Emirates launch a Miami to Bogota route?
(Tip of the hat to SimpleFlying)