I spent a night in Seattle this past weekend, and since I'm now pretty loyal to Hyatt, decided to try out the Grand Hyatt Seattle. I redeemed one of my free nights from Hyatt's "Big Welcome Back" promotion for my stay, as the rate was around $180 or so (and I'm earning BWB nights at a substantially lower rate than that).
The hotel is located near 7th & Pine Street, just a few stops from the Westlake Seattle Light Rail station, which is a convenient and cheap way to get from the airport to downtown, costing $2.50 and taking about 45 minutes.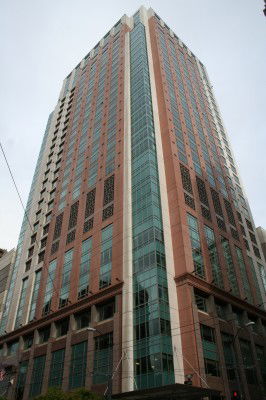 Hotel exterior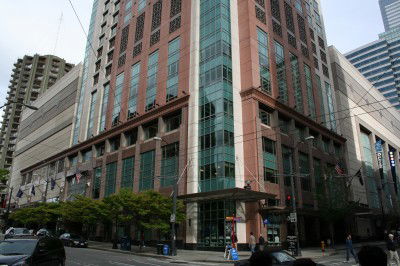 Hotel exterior
The lobby was quite "grand" and elegant, and I proceeded to check-in at around 4:30PM, having landed at SEA about an hour earlier. I presented my Gold Passport Diamond card, credit card, ID, and experienced one of the most efficient check-in processes ever. The agent simply said "Welcome Mr. Lucky, we have you staying with us for one night and because you are a valued Diamond member we have given you a complimentary upgrade to a bay view emerald suite with Grand Club access, and of course you have free internet as a Diamond. Did you want the points or food and beverage amenity?" As a Diamond you have the choice between 1,000 points or a food and beverage amenity when staying in the US, and I almost always go with points, as I did for this stay. I was handed my key within seconds.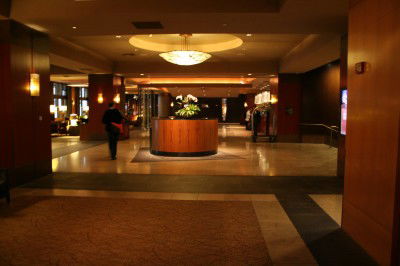 Lobby
I proceeded to my room on the 28th floor.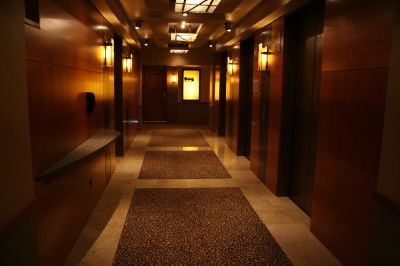 Elevators
My corner suite was on the 28th floor and very nice. There was a hallway at the entrance leading to a small living room with a sofa and two chairs, along with a flat screen TV and minibar. That room boasted views of the city, mostly of the other hotels in the area, like the Sheraton.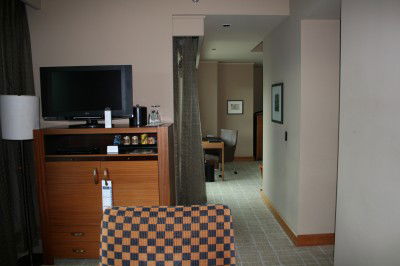 From living room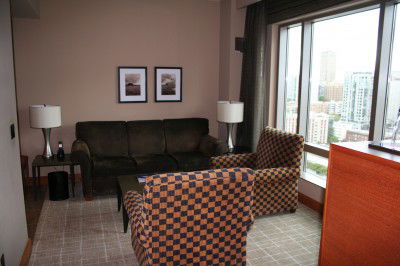 Living room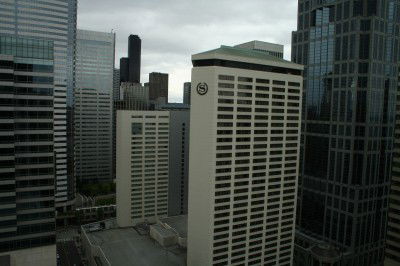 View from living room
A narrow hallway led to the bedroom, which was spacious. There was a desk, king sized bed, and large flat screen TV. The views from the bedroom were phenomenal – one could see both the city and the bay. All the rooms had electric shades that could be controlled with a switch near the bed.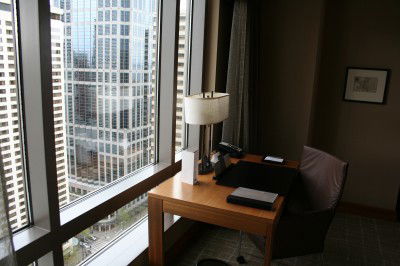 Desk in bedroom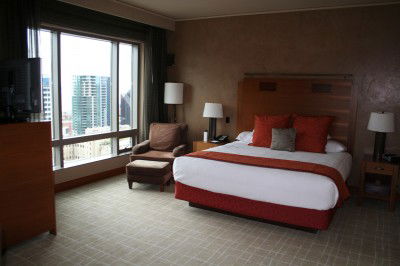 Bed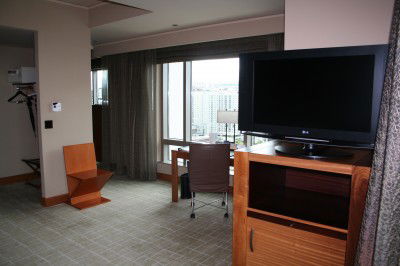 Bedroom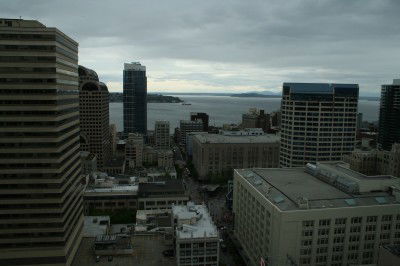 View from bedroom
Next to the bedroom was a closet in the hallway which led to the bathroom. The bathroom was huge, with a good sized tub and walk-in shower. All the appointments were modern and all the amenities were Portico products.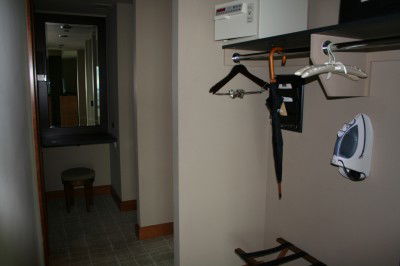 Storage space and vanity mirror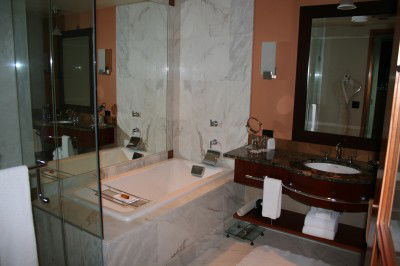 Shower, tub, and sink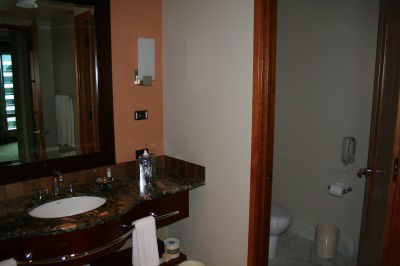 Sink and toilet
In total the room was a little over 800 square feet.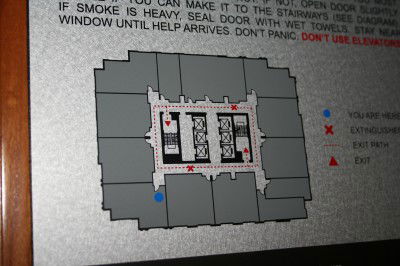 28th floor
The Grand Club is located on the 27th floor and boasts some nice views as well. It is open from 6AM till 9PM, serving continental breakfast from 7AM till 10AM on weekends (6:30AM till 9:30AM on weekdays), as well as hors d'oeuvres from 5PM till 8PM. The evening spread was quite decent by Hyatt standards – lots of veggies, shrimp, cheese and crackers of all sorts, hummus and dip, cookies, brownies, etc. And as is the norm for Grand Clubs within the United States, there was a fee for alcohol, which was served by the bartender that was staffed there.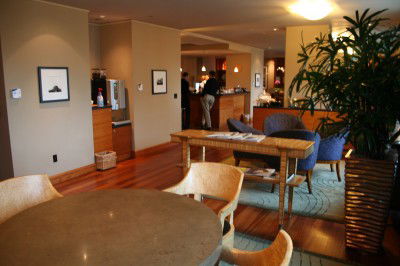 Grand Club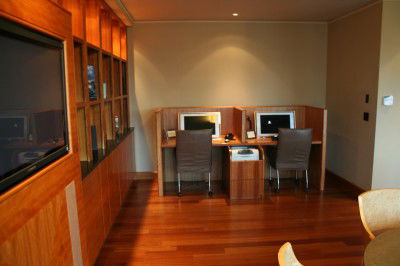 Two computers in lounge
The lounge was always relatively quiet, though in the evening a group of four decided to sit down next to me, and I couldn't help but overhear their critique of the art decor in the lounge — "given the location, I would have expected a little more Native American influence." For serious?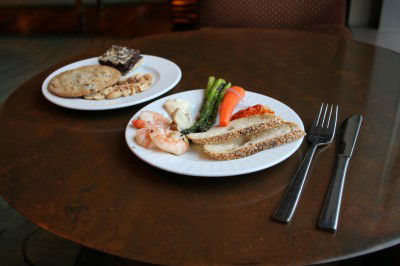 Evening snacks
The breakfast spread was definitely on the "continental" side, but it was perfectly adequate. They had cereal, bagels with lox and cream cheese, fruit, pastries, banana bread, etc.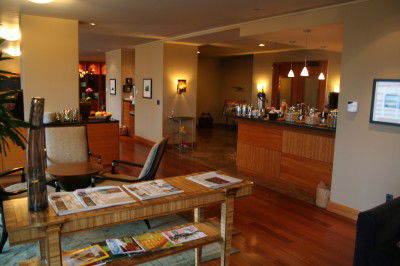 Grand Club in morning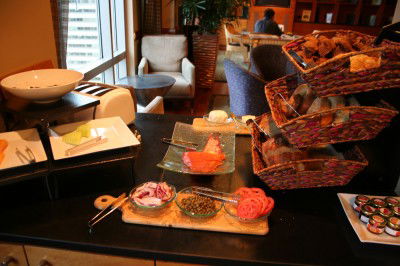 Breakfast spread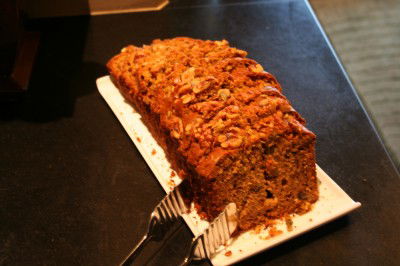 Banana bread
The hotel also had a well equipped gym with all you could possibly want, including a sauna and hot tub.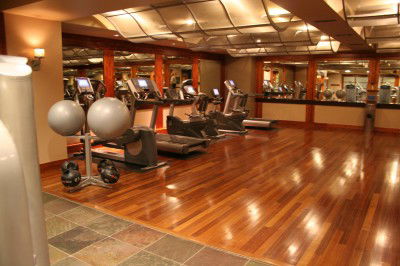 Gym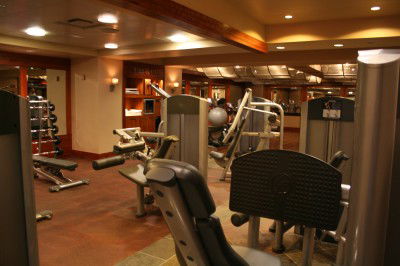 Gym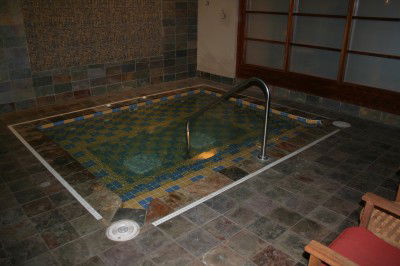 Hot tub
My flight was only in the evening so I was hoping for late check-out, but as many of you may know, Hyatt only grants Diamond members check-out until 2PM max, at least in theory. This is something I love about InterContinental, where 4PM check-out is guaranteed as a Royal Ambassador. I tried to push my luck and eventually they granted my 2:30PM check-out, but that was the best they could do.
All around I had a fantastic stay, and I'll definitely be back. This is my new hotel in Seattle. The location is great, the club lounge is nice, they proactively upgrade Diamond members for free, and the hotel as a whole is modern with great employees. And best of all, I earn points in Hyatt's ridiculously lucrative Gold Passport program.