Hello from London Heathrow! I just had my first flight in British Airways first class from Seattle to London on an Avios redemption using my companion certificate. I'm enroute to Dubai and was scheduled to have a really long layover in London, though a 2+ hour delay out of Seattle due to a late inbound aircraft shortened that somewhat. On the plus side my flight from Seattle was operated by a 747 equipped with the new first class.
I have to make a confession, and it kills me to make it given the high fuel surcharges British Airways impose on award redemptions — I loved British Airways first class, even though it wasn't objectively that great.
Part of it is probably that British Airways has the most stylish first class cabins of any airline I've flown. And it's funny that I feel that way, because they also have the most cramped first class cabin of airlines with a "new style" first class. They cram 14 seats in the nose of the 747, compared to 8-10 seats on most other airlines.
Here are just a few cabin pictures: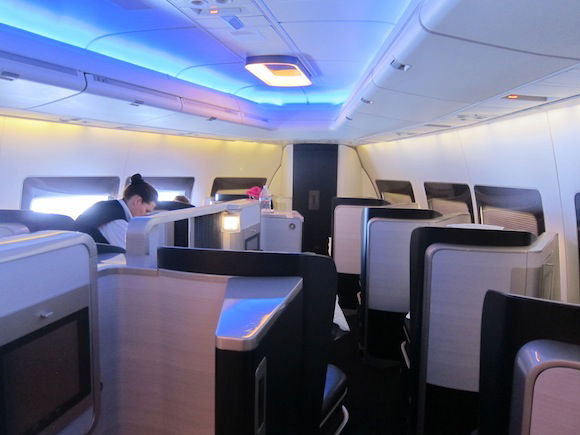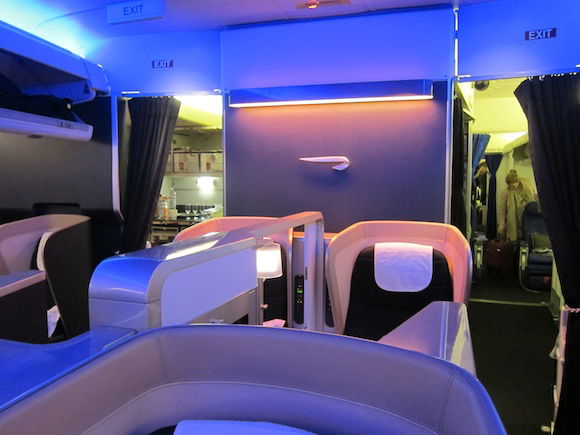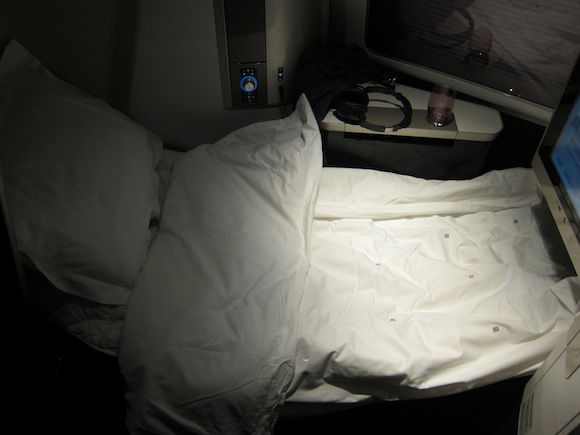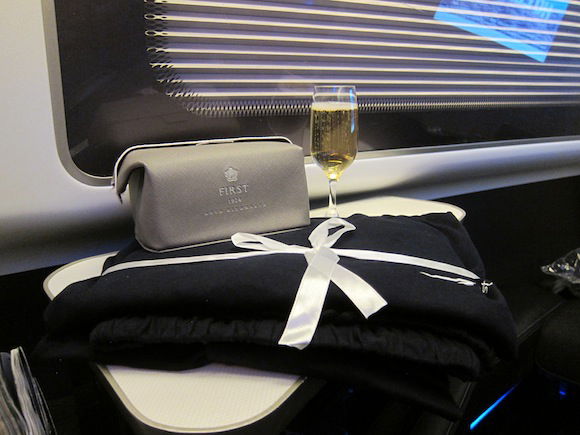 I'll write a detailed trip report in about a week, though I'll say the service was quite good. By no means over-the-top or anything, but a friendly, personable crew that pleasantly surprised me.
The food was fairly good. Not amazing or especially gourmet for that matter, but it tasted good, and that's more than I expect from a British airline. 😉
They even had ice cream sundaes, quite possibly the best I've had on a plane!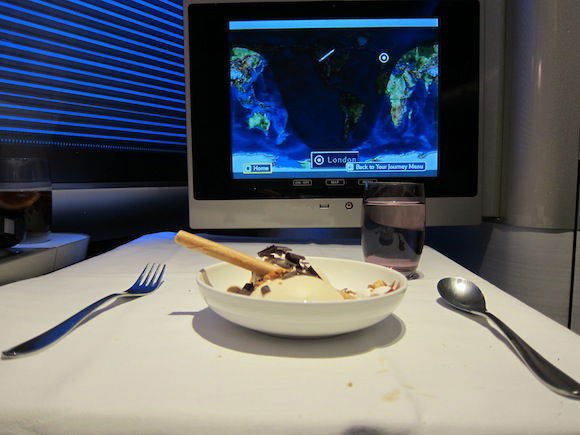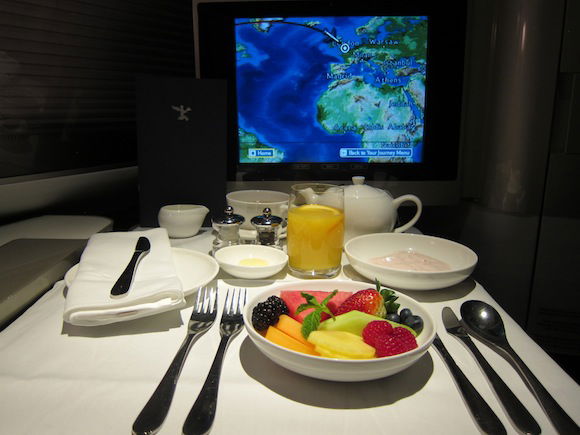 The seat itself was also quite comfortable. Row one is awesome if you're traveling with someone, as you're only a couple of feet away from them, so you can talk at a normal volume while seated. I wouldn't want the center seats, which looked extremely cramped.
Other random thoughts? British Airways' pajamas are the best of any airline I've flown. There are certain things I love about Brits. One of them is that when they use a flight number, they preface it with "the." So it's "oh, you're booked on the BA48." I also love how when they announce the destination you're flying to they don't say "London" or even "London Heathrow," but rather "service to London Heathrow Terminal 5." They're a proud bunch, I tell you!
So to sum up the experience, British Airways first class felt like a really, really good business class product. The seats are actually very similar to Cathay Pacific's business class, and since the food wasn't amazing I couldn't help but feel like the products were similar. But as far as European airlines go, I still thought they were fantastic, and I actually am rethinking the value of those companion certificates given that there's no way to fly first class on them without paying the fuel surcharges.
Unfortunately I have horrible news, and I realize I'm going to disappoint a lot of you with this. I won't be able to review The Concorde Room, Cabanas, or British Airways new first class product to Dubai. Instead, this is my new ride: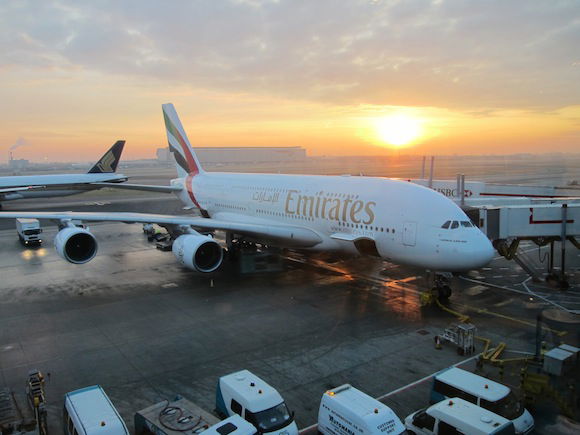 Forgive me? More later on how that happened…