A couple of days ago I shared my experience flying British Airways' 747 business class from Nairobi to London. While I've been a critic of British Airways in the past, I felt like I saw a new side of the airline on this flight, as it was my first time experiencing their new catering, bedding, and amenity kits.
What's interesting is that even though the food on the flight was excellent, it wasn't actually catered by DO & CO. DO & CO is known for probably being the best airline catering company. British Airways has been offering DO & CO catering on their route between London and New York since last year, which is the route on which they typically first test improvements.
Other longhaul routes don't yet feature DO & CO catering, though British Airways did announce in September that as of 2020 they'd be awarding their new catering contract to DO & CO.
Of course this is great news, though I think it's important to acknowledge that at the end of the day the quality of food on a flight comes down to how much the airline is willing to spend on it, rather than just what catering company they use:
There are airlines that don't work with DO & CO that have excellent catering
The significance of working with DO & CO is typically that they have higher standards, so presumably airlines choosing to work with them are willing to spend more on catering
Anyway, after flying from Nairobi to London I connected onwards to New York JFK on the 8:30AM flight, and this was the first flight on which I experienced DO & CO catering from British Airways.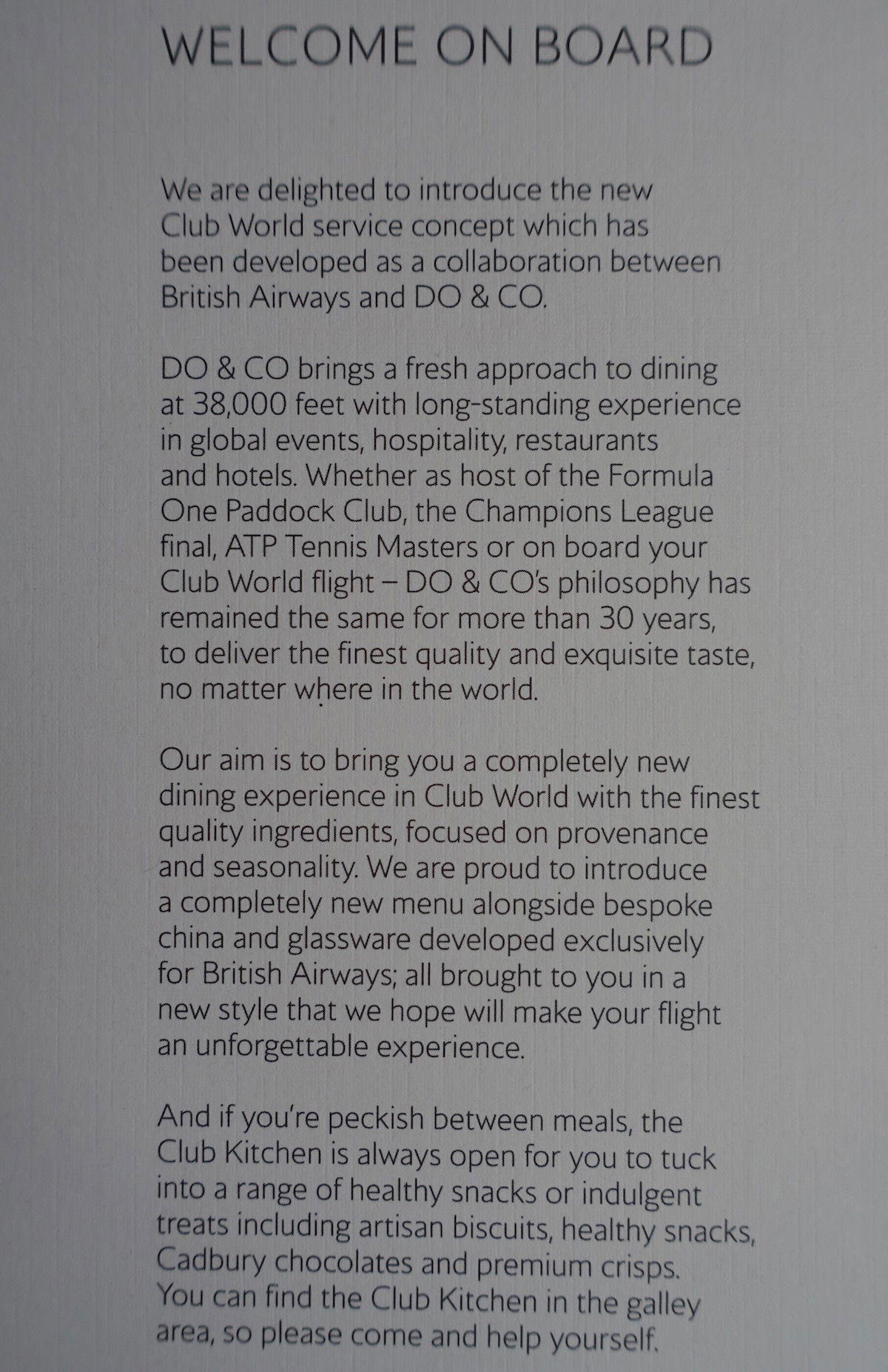 Now, in retrospect I'm sad that this was a breakfast and then afternoon tea flight, because obviously a non-lunch/dinner service won't give me quite the same apples-to-apples comparison I was looking for.
So, how was the food? Very good. For context, here's the full menu for the flight: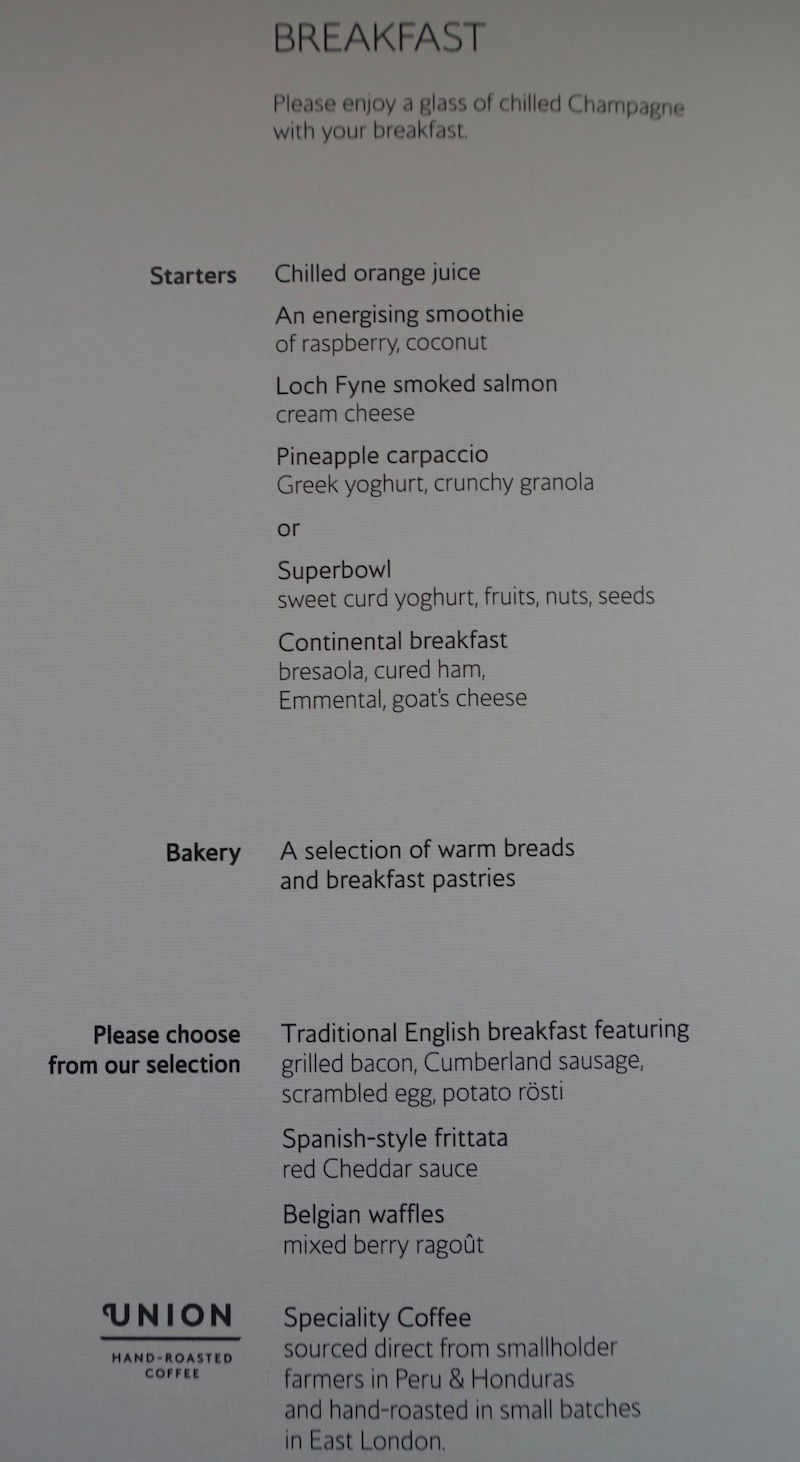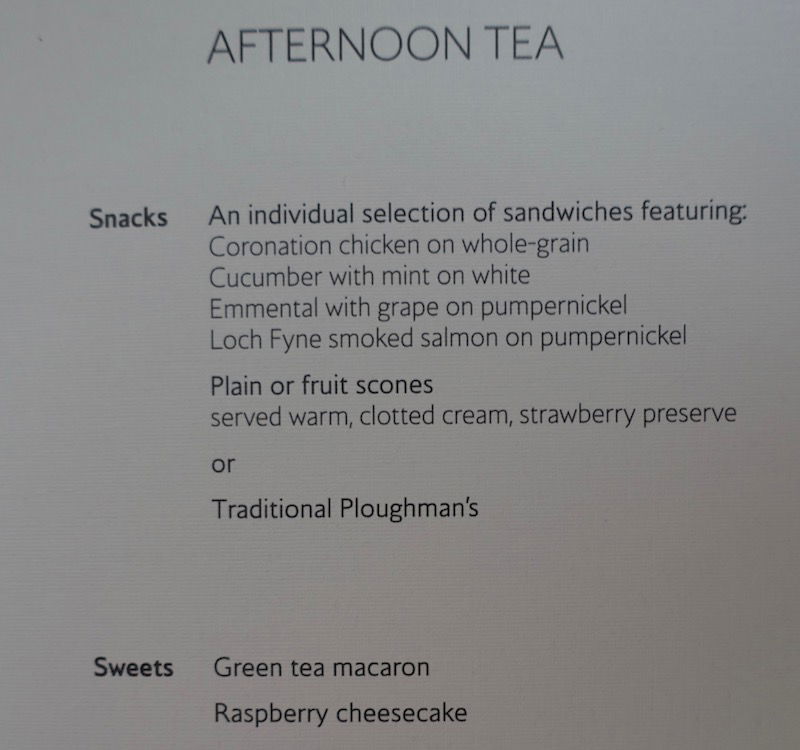 For breakfast I had the smoked salmon with cream cheese and the raspberry and coconut smoothie, both of which were excellent.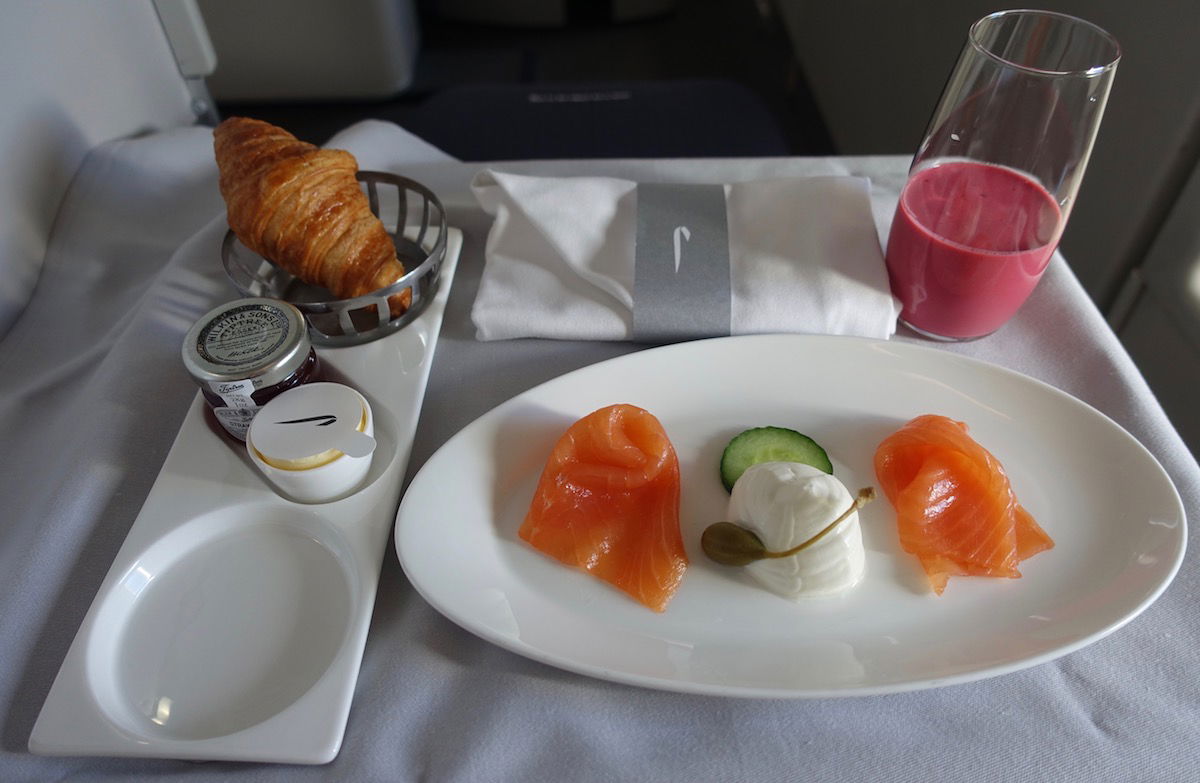 For the main course I had the Spanish-style frittata.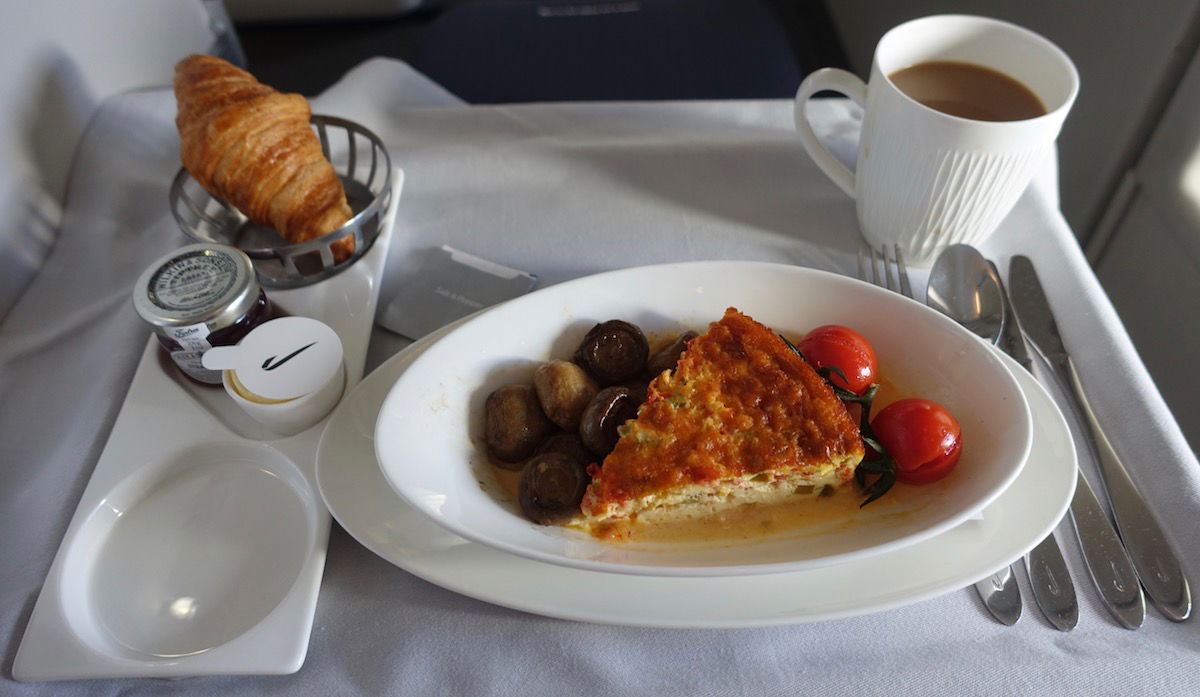 Then for afternoon tea I had the traditional ploughman's, though I don't think I fully knew what I was getting myself into.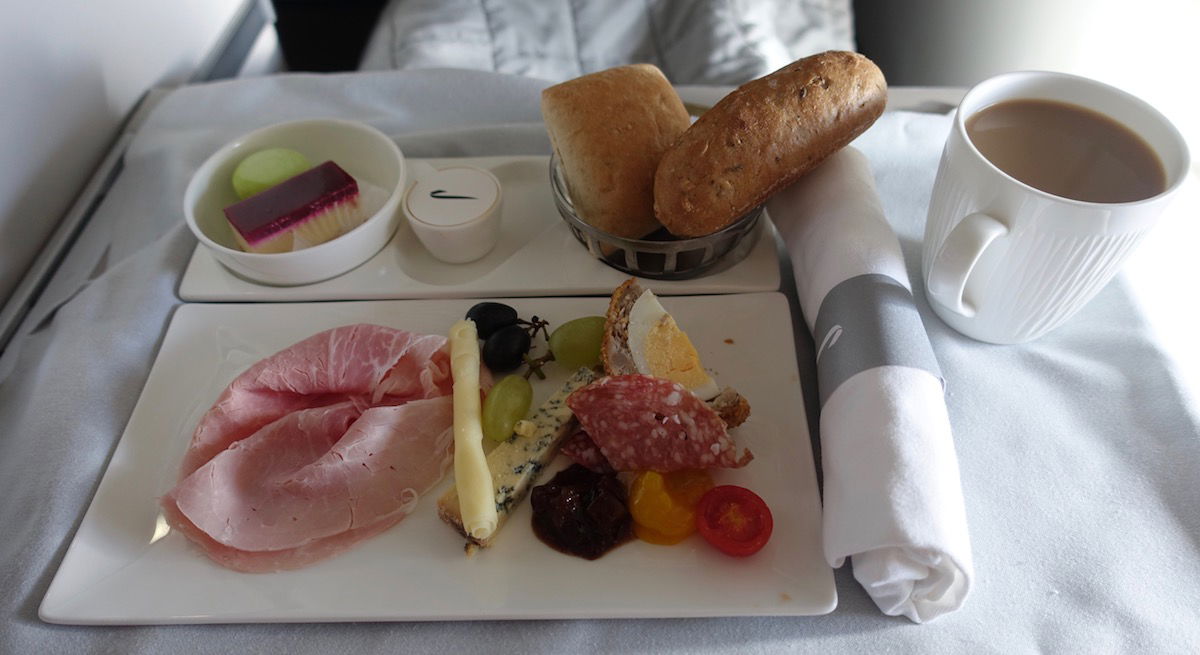 I also had a scone to go along with it.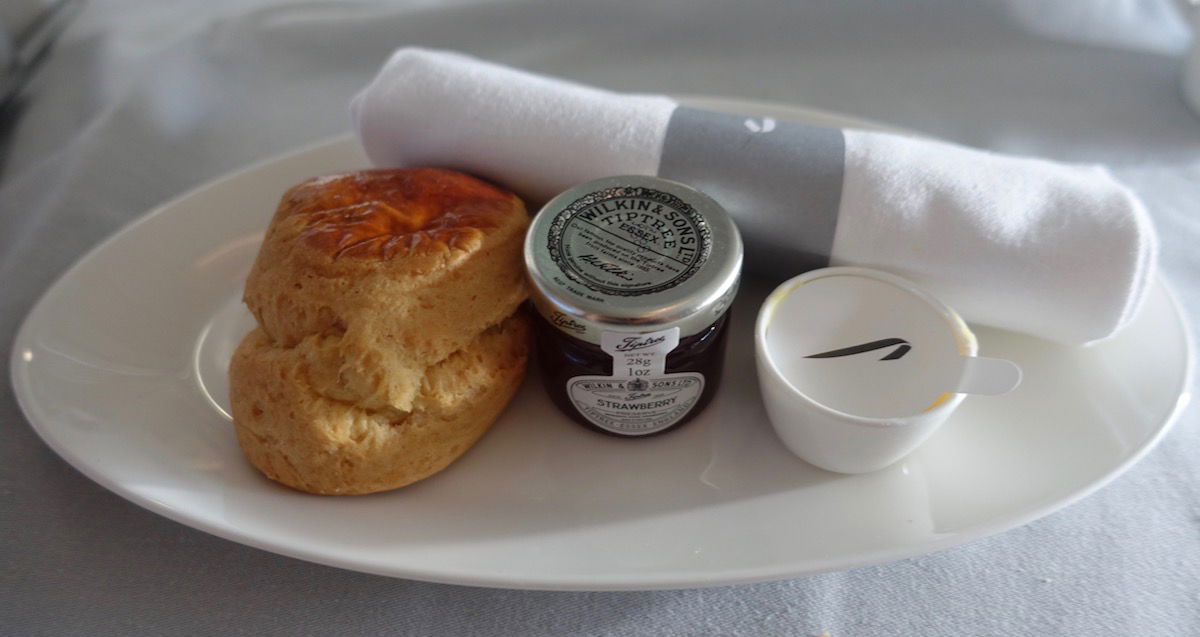 The food was very good, and I sure am impressed. However, the catering out of Nairobi was excellent as well, so I can't say I noticed a significant difference. Though I think mainly that's just a testament to how good the catering was on the previous flight.
Does Nairobi Airport have especially good catering, or is British Airways' food just this good across the board in business class now?