Earlier in the year, Etihad unveiled the details of their A380s, which they will begin taking delivery of later this year. Even though there are several other airlines that already operate the A380, Etihad's are truly unique, both in terms of how they're marketing them and in terms of the actual cabins.
In terms of premium cabins, they're introducing The Residence, First Apartment, and Business Studio. The Residence is a completely new concept for a commercial plane, consisting of a private living room, bedroom, and bathroom, plus a personal butler.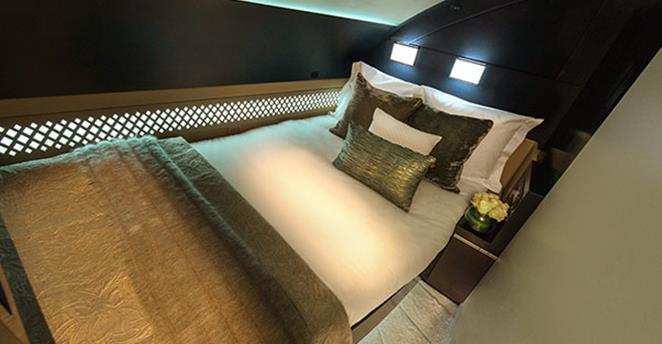 Even their First Apartment looks a step up from other first class products, with quite a unique design.
Etihad will be debuting their A380 on the Abu Dhabi to London Heathrow route as of December 27, 2014, and then next year will be putting their additional A380s on two more London Heathrow frequencies, as well as a Sydney frequency.
As many of you probably remember, I ran a (rather ridiculous) Kickstarter when Etihad first unveiled their A380 to fund a ticket in The Residence. While it wasn't funded in the end, it was one of the most fun things I've ever done.
While the Kickstarter didn't work out, I'm still committed to trying every A380 first class product in the world (I've flown Air France, British Airways, China Southern, Emirates, Korean Air, Lufthansa, Malaysia Airlines, Qantas, Singapore Airlines, and Thai Airways), so have gone ahead and booked the inaugural Etihad Airways A380 flight from Abu Dhabi to London Heathrow in First Apartments. No Kickstarter required. 😉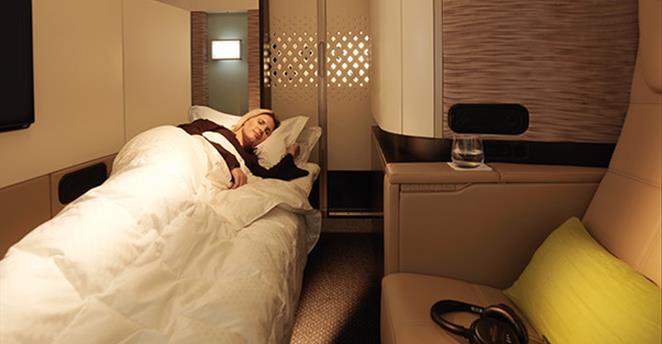 While fares between Abu Dhabi and London Heathrow run ~$6,700USD one-way in first class, if you originate in other markets it gets substantially cheaper. There are more details on similar fares in the Etihad forum on FlyerTalk.

With any luck, maybe I'll be able to kill two birds with one stone and fly the Qatar Airways A380 inaugural flight on the same trip. 😉
Or maybe I should book The Residence and invite His Excellency Akbar Al Baker as my +1, as I'd love to hear his thoughts. 😉
Is anyone else scheduled to fly the Etihad A380 yet?