Kickstarter Link: The Etihad Residences
Recently Etihad Airways unveiled their new Airbus A380 aircraft, which they'll start flying later this year between Abu Dhabi and London.
While they're far from the first airline to take delivery of the A380, they're doing something that has never been done before, by introducing The Residence, of which there will be one per flight. The Residence is a 125 square foot, three room suite, which simply looks unlike anything we've ever seen in commercial aviation.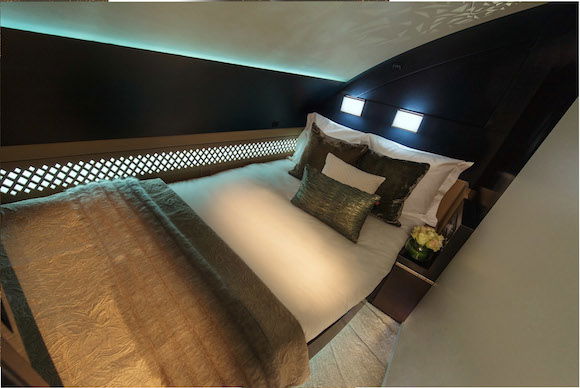 The Residence Bedroom
And it comes at a price.
A really, really high price.
Specifically, over $20,000USD for a one-way ticket between Abu Dhabi and London.

Unless you're into falconry, have maids' quarters in your home, your private jet is being repaired, and qualify for one of the "special" titles when signing up for an Etihad Guest account, chances are you can't afford it.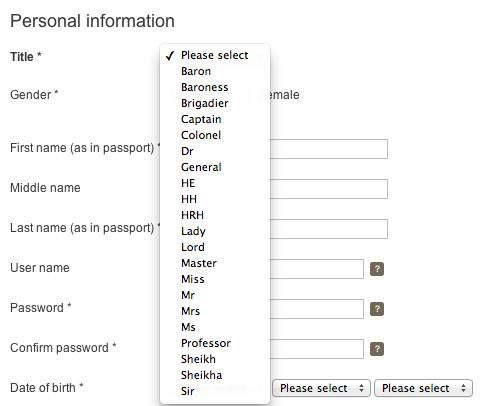 Etihad Guest titles
And I sure as hell can't.
Despite that, I'm the only person that has independently written reviews of every single A380 first class product currently in service, and have self-funded every one of those flights using miles:
Air France A380 First Class
British Airways A380 First Class
China Southern A380 First Class
Emirates A380 First Class
Korean Air A380 First Class
Lufthansa A380 First Class
Malaysia Airlines A380 First Class
Qantas A380 First Class
Singapore Airlines A380 Suites Class
Thai Airways A380 First Class
Asiana and Qatar Airways will be taking delivery of their A380s over the coming months, and I already have flights booked in both of their first class cabins.
So naturally I totally gave up on ever trying Etihad's Residence product, because I'm not going to even try and pretend there is a reasonable way to redeem miles or credit card points for something like this.
However, within a day of posting about the new product, I received over a dozen messages/comments/emails from readers suggesting I start a Kickstarter campaign to fund a review of the Etihad A380 Residences:
I think you should try a Kickstarter campaign to raise the $20K. I know I'd pay a couple bucks for the review. You have 16K Twitter followers. It should be possible.
+1 to […] Kickstarter idea.
Here's another vote for the kickstarter idea. I'd certainly pitch in; though, I'd be happy with a review of the First Apartment. And with the money saved Lucky could try out Transaero's Imperial Class! What a review that would be!
I'd chip in $100 to a Kickstarter campaign.
Let me be clear upfront:
This is totally f*cking ridiculous.
I've done a lot of crazy stuff in my flying "career," including six transpacific flights in five days and eight flights back and forth to Brazil over 10 days, but even suggesting this as a possibility is the most ridiculous thing yet.
That being said, I do what I can to listen to my readers, so I figured we'd give it a try. It's totally ridiculous and there are so many better ways you can spend your money. At the same time, people spend money on entertainment all the time, and if this is something that you think would amuse you…
If a few thousand people pitch in the cost of a movie ticket we'd certainly be there. But you shouldn't contribute based on that, or on doing something for me, or for any legitimatish reason.
Seriously.
And my feelings won't be hurt if you don't. This is quite possibly the most ridiculous Kickstarter campaign ever, and I figured it would be entertaining if nothing else.
Kickstarter is basically a website that helps you fund creative projects. You set a "fundraising" goal, and if it's reached the project is funded, while if it's not reached then no one pays a dime.
So I've set up a Kickstarter campaign, which runs through May 31, 2014. You can contribute any amount you'd like towards the project, though you won't be charged until (or if) the project gets funded completely.
There are "Rewards" for contributing at certain levels, and while I don't actually expect this to get beyond the $5 mark, if this actually happens I'll be mailing postcards, hosting dinners, and organizing other fun stuff around this flight.
So, if this is something you'd like to contribute towards, you can check out the page on Kickstarter. If it gets funded by the end of the month, awesome, and if not, that's awesome too!
Update: One of the cool thing about Etihad Residence is that they allow a guest at no additional cost. Kickstarter has specific rules about not having entries associated with any sort of contests. But stay tuned, if this works out I'll have something really fun regarding the second seat. 🙂