I've been writing this blog for over eight years, so at this point there's not much which can get under my skin. Whatever attack you want to throw my way, I'd be willing to bet I've heard it before.
Yesterday morning I wrote about Alaska changing award redemption rates on Emirates without notice, a move which destroys the trust a lot of us have in the program. Given the volume of feedback Alaska got, they responded, issuing a quasi-apology for catching people off guard, while blaming "travel hackers."
But bigger picture I think it's worth addressing this change. People like to talk about the impact of "bloggers," which I find a bit of an unfair term generically, since you have all kinds of bloggers. Hell, you even have bloggers who dedicate their sites to making fun of other bloggers. So trying to refer to them as a homogenous group doesn't bring much to the conversation, other than trying to find a scapegoat.
I can't (and certainly don't want to) speak on behalf of other bloggers, but let me share my philosophy on this.
"Bloggers ruin everything"
Deals get shared. That's what the internet is about. The internet makes it easier to share information with people around the world, and to consolidate that information in a useful way. There are other mediums where travel related information is shared, like FlyerTalk and even Reddit, though generally the information doesn't go as widespread, since a lot of it is written in code.
That approach locks thousands of people out of deals. I've never understood how on one hand the internet is all about making information easier to share, while on the other hand many people use it to keep information to themselves and away from others.
The loyalty program industry changes every day. This is the case now, and this was the case a decade ago, before there were many widely read blogs. It might be easy to get pessimistic because of how widespread the bad news is shared, just like it's easy to get pessimistic about the state of the world based on watching the news. Could you imagine if CNN and Fox News had been around during the Civil War or World War I?
Are the good deals going to be devalued over time? Yes, that's inevitable. Remember how several years ago United charged just 90,000 miles for roundtrip business class to Australia/New Zealand, while now it's 80,000 miles one-way? That's a huge devaluation over the course of several years, but somehow bloggers aren't being blamed for that. Yet it's a very real reality — we find great redemption deals, airlines raise redemption costs, our buying power increases (airlines sell miles for less, issue more bonus miles, etc.), and the cycle starts all over again…
And that's completely fine. In the meantime, as a blogger I'm going to share the best deals in hopes of people being able to take advantage of them. When I go through my Facebook feed and see dozens of people smiling in Emirates first class, that makes me happy. It means I've done a decent job at helping people try an awesome product. I've experienced the joys of showering on an Emirates A380, and I want you to as well.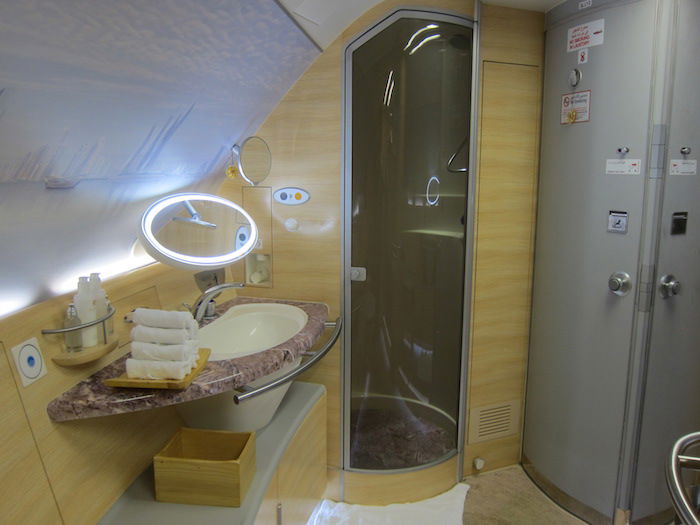 That's the name of this game. Back in the day it was Lufthansa first class which was the most incredible deal, and when redemption rates were raised for travel on them, I started flying them less. Was I pessimistic for a moment, and did I wonder if this hobby was going to hell in a handbasket? Of course. But then I came to my senses and realized that there are so many other amazing opportunities out there.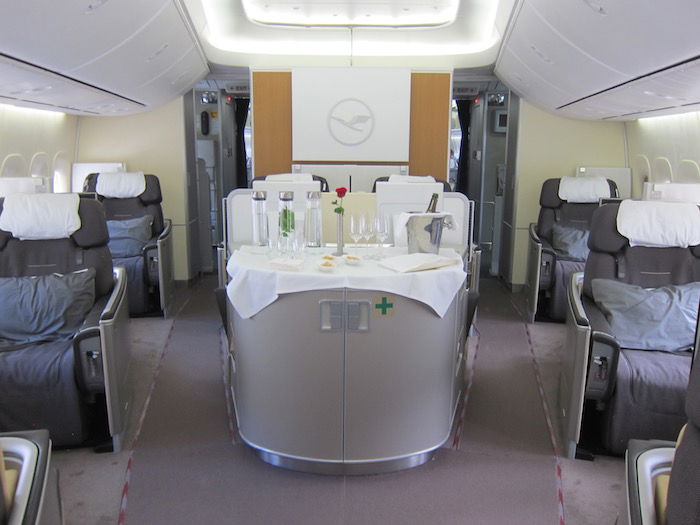 What really happened between Alaska and Emirates?
I have a friend who works at Emirates, who shared with me what really happened. Emirates was pissed at Alaska for the number of first class redemptions coming through their program. They wanted to cut off Emirates first class redemptions altogether for Alaska Mileage Plan, and the new redemption rates were looked at as a compromise. The main goal was to make the product so highly priced that only a tiny fraction of people would redeem for it.
This is part of why I find it so hilarious that Alaska is pointing at "travel hackers," as they're calling them. They knew exactly what was going on, and were profiting hugely off of it. Internal reimbursement rates between airlines are low, and Alaska was making tens of millions of dollars selling miles to people they knew wanted to redeem for Emirates first class.
Last year alone, Mileage Plan revenue from selling miles increased by $34 million. That's right, that's a year over year increase, and doesn't even account for how many miles they sold before. So Alaska was loving Emirates first class redemptions every bit as much as we were were.
Let's keep in mind that Alaska is a relatively small airline, and that's huge money for them.
My issue with Alaska wasn't the change as such, but how they handled it. They changed the rates overnight, when a lot of members were buying points in good faith specifically for this purpose. And on top of that if we hadn't pushed them on it, they would have pretended nothing change.

If you're someone who doesn't understand how it's disingenuous for a company to actively promote selling miles with a bonus and then overnight raise the cost of the single most popular redemption value without notice, well, then you're someone I'd love to do business with (in the form of you writing me a check, and me sending you back one for half the amount the following week).
But Alaska could have said to Emirates "this isn't how we do business, we have to give our members some notice of this change." After all, their partnership is going quite well and Alaska is one of Emirates' few allies in the US, so you'd think they'd be able to have a dialogue about it.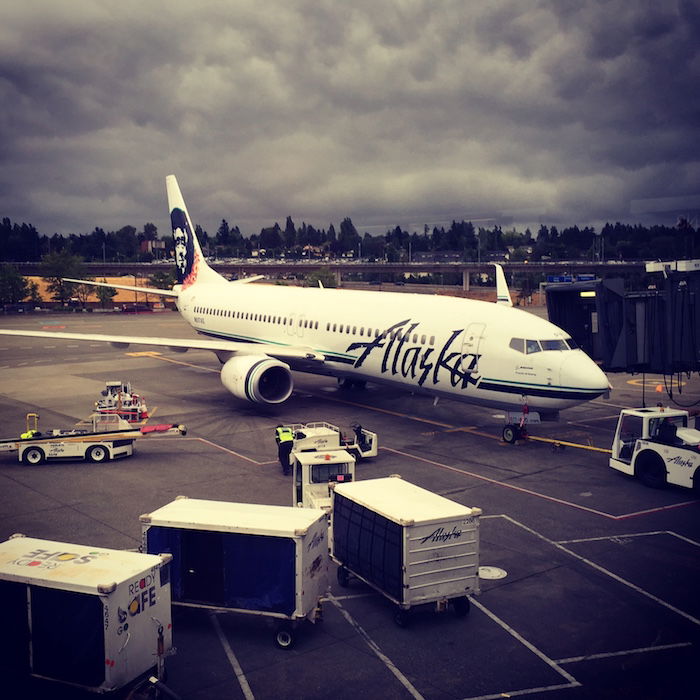 Bottom line
I'm not at all surprised by this devaluation. And I don't regret any of the amount of information I shared. The deal has been around for over three years, and thousands and thousands of people have experienced Emirates first class using Alaska miles. That's fantastic, and something I'm proud of.
The internet is full of people with opinions, and that's great. You have the people who realize deals will change over time due to the sharing of information, and then you have the people who think they're the only ones entitled to information, and anyone else who shares it is ruining a deal.
Redemption rates staying the same over more than three years is something I'm pleased with. Now on to the next great deal…