Alaska Airlines just did the worst thing an airline loyalty program could do — Mileage Plan made a huge award chart devaluation with no advance notice whatsoever.
My favorite Alaska Mileage Plan partner airline — or at least the one I've redeemed the most miles for — is Emirates. Since Mileage Plan award redemptions on Emirates became possible in early 2013, Alaska has charged the following number of miles for one-way first class redemptions on Emirates:
North America to Middle East/India — 90,000 miles
North America to Africa — 100,000 miles
North America to Asia — 100,000 miles
North America to Europe — 100,000 miles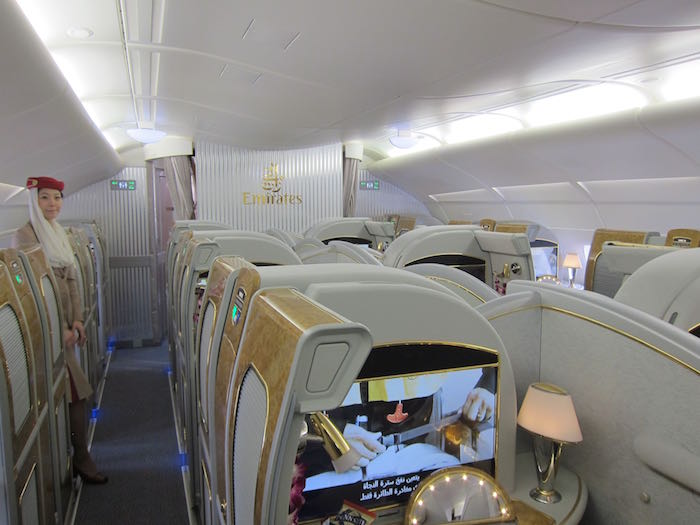 Emirates A380 first class cabin
Alaska Mileage Plan added Hainan Airlines as an award redemption partner yesterday, but that's not the only change they made to Mileage Plan redemption rates. Alaska also greatly increased the cost of Emirates first class redemptions, without any notice. And the changes are brutal.
Here are the new one-way first class award costs: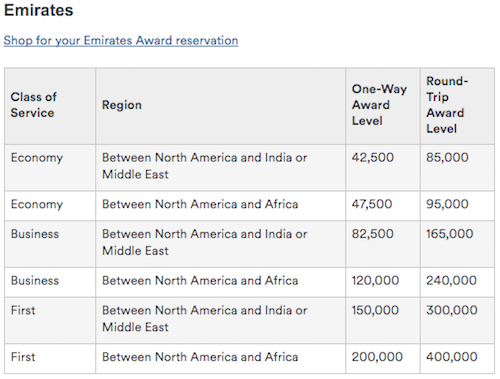 I think it's reasonable for Alaska to raise award redemption rates at some point — but raising award costs 67-100% without any notice is a huge slap in the face to members. It's especially disappointing to see this from Alaska Airlines, given that I tend to think of them as an airline with a lot of integrity.
This overnight devaluation happens to coincide with the last day that Alaska is selling miles with a 40% bonus; imagine having bought a specific number of Alaska miles for a short term redemption yesterday, only to see the price double overnight. Or equally bad is being a loyal member and having worked towards a redemption for a long time, only to have the price doubled with no notice.
Alaska has hugely been profiting off of the increased mileage sales. Their latest 10K filing showed that Mileage Plan increased revenue by $34 million last year through mileage sales. That number reflects the increase in sales alone. Wow.
I'm not sure what Alaska was thinking. I'm not sure if they were strong-armed into making this change by Emirates, if they weren't thinking of how this makes Mileage Plan members lose faith in the program, or what.
Regardless, at this point Emirates first class is a lot less attainable than before.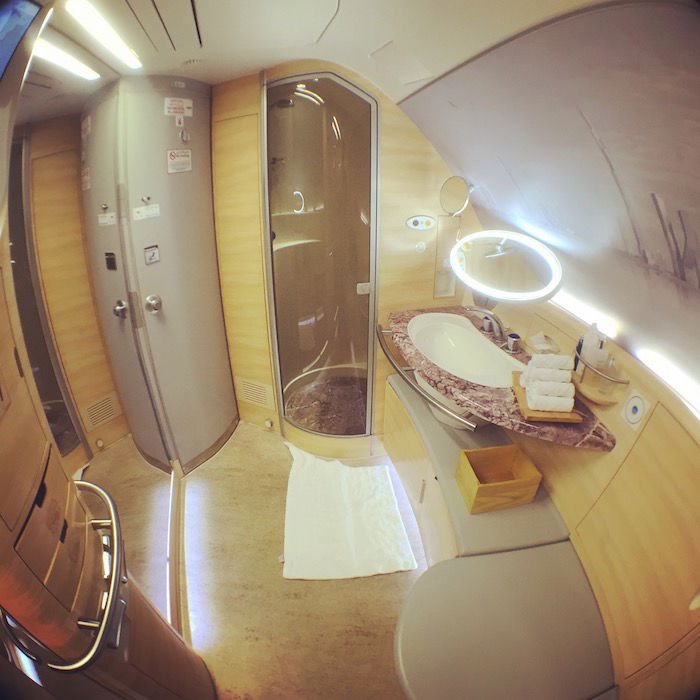 Emirates A380 first class shower spa
If you're unhappy with how Alaska Airlines handled this change, I'd recommend voicing your displeasure with them by Tweeting @AlaskaAir. I just Tweeted them, so feel free to retweet or send your own Tweet. I'd note that this is an area where we really can make a difference as members. Following customer feedback in the past, other airlines have committed to not devalue miles without providing some notice, and there's no reason Alaska should be any different.
Bottom line
The cost of Emirates first class awards through Alaska Mileage Plan have increased overnight by 67-100%. While I respect when loyalty programs increase award rates, I really have a problem when it's done without advance notice. In this case Alaska greatly increased the cost of the most aspirational use of their miles without any notice, and that's a shame.
Japan Airlines Mileage Bank miles are now a much better option for Emirates first class redemptions.
Will you be impacted by this change in Emirates first class redemption rates? Do you have a problem with programs making changes without notice?
(Tip of the hat to @FlyingDrJJ via FlyerTalk)