Earlier today I wrote about the massive devaluation Alaska made to Emirates first class redemptions, where we saw award costs increase by anywhere from 67% to 100%. The cost of a first class award between the US and Africa increased from 200,000 miles roundtrip to 400,000 miles roundtrip.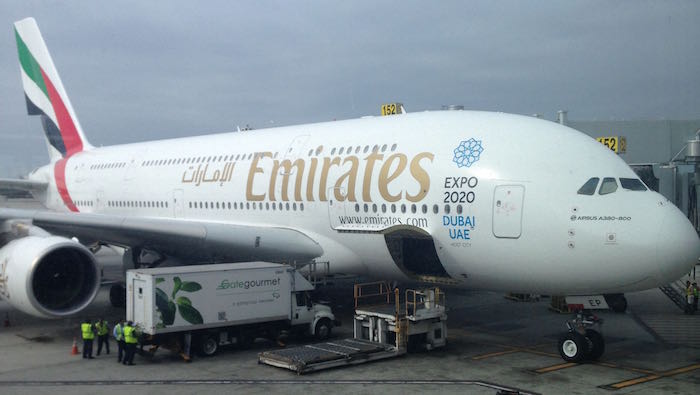 Emirates A380
The worst part is that there was no advance notice, so members who have been collecting Mileage Plan miles with a specific use in mind found the value of their currency halved overnight, in some cases.
Making a change without notice was completely within Alaska's rights, as the terms of the Mileage Plan program say they can make whatever changes they want whenever they want. But there's a difference between what they can do and what they should do, especially since they're a loyalty program. A lot of Mileage Plan members lost trust in the airline with this change, and that goes against everything a loyalty program should stand for.
Did I like the recent changes to American AAdvantage? Absolutely not. But American provided advance notice of the changes, so they were at least transparent about it. That means a lot to me.
Well, Alaska Airlines wrote a blog post following the uproar from members regarding today's changes. They sure have some interesting stuff to say. The post starts by apologizing to those customers who were surprised by the change, though says they were "unable to communicate it in advance:"
"Our goal has always been to offer our customers the best loyalty program in the industry. It is a priority to ensure Alaska Airlines Mileage Plan members retain access to first and business class on Emirates. Today we made a necessary change that caught many of our members by surprise," said Ryan Butz, Alaska's managing director of loyalty marketing. "We apologize to the customers who may have been surprised by today's update, which we were unable to communicate in advance."
Then they go on to offer an explanation for why Mileage Plan is making this change:
Alaska's premium Emirates awards have long been known as an exceptionally good deal. With the rise of "travel-hacking," intended to exploit Mileage Plan's award routing rules, coupled with below-market award levels, our previous award levels were unsustainable. The new award levels enable Alaska to continue to offer Emirates Business Class and First Class as a redemption option.
Yes, Alaska has very generous routing rules, like letting you route from the US to Europe via Dubai. But it's puzzling to blame the devaluation on "the rise of travel hacking, intended to exploit Mileage Plan's award routing rules." If the issues were the routing rules, why not change them up? Blaming members for Mileage Plan's routing rules seems silly.
I'm not sure what we're supposed to make of them saying that they had to change the award costs due to the below-market award levels. Alaska does say they want Mileage Plan to be a competitive advantage, so are they inferring we should expect them to eliminate stopovers on one-way awards soon, and raise Cathay Pacific award prices to match American's recent changes?

Will the cost of Cathay Pacific first class awards increase next?
While far from an ideal solution, I commend Alaska for at least being willing to refund mileage purchases for those who purchased miles this month:
If you purchased miles on or after March 1, 2016, you can contact our Customer Care team for a refund.
Alaska goes on to explain why they didn't provide advance notice, and say that this isn't a new normal. Instead they say they'll provide at least 30 days of advance notice in the future "when possible:"
Given the dynamics of this particular award, we were unable to announce changes in advance. This approach doesn't represent a new normal. Our policy is to communicate significant program changes with at least 30 days' notice when at all possible.
I'm fairly confident they've heard us loud and clear, and will effort to provide notice in the future. I didn't expect them to outright promise never to make changes without notice, but I do think they'll go great lengths to avoid it in the future, given the response they got with this change.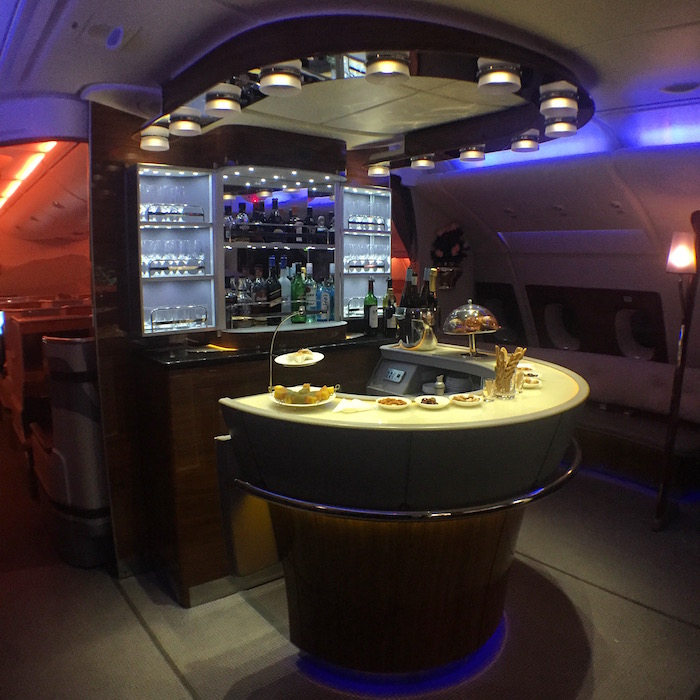 Emirates business class redemptions are still quite reasonably priced…
Bottom line
On the plus side, I commend Alaska for offering to refund mileage purchases from the past month, and saying they'll provide at least 30 days notice in the future, when possible. I know that's not ideal and isn't a "make good" for those who have been working hard towards a specific Emirates redemption, but it's better than nothing.
At the same time, I find the overall passive aggressive and blame-shifting tone of the blog post to be off-putting. They're taking the low road here. Rather than owning the change, they're blaming the change on members who were "exploiting" this redemption.
Alrighty then…
What do you make of Alaska's explanation of their no notice Mileage Plan changes?