---
Late last year we learned about the major changes being made to American AAdvantage this year. In addition to a huge award chart devaluation, AAdvantage is also going revenue based at some point in the second half of the year, meaning members will earn redeemable miles based on how much they spend rather than how much they fly.
Therefore I've tried to front-load all of my travel for this year, and requalify for Executive Platinum before the changes kick in. This allows me to earn miles under the old system, which is significantly more rewarding than the new system.
Airfare this year in general has been quite low, especially internationally. It has been at least five years since I've seen as consistently low international airfare as we've seen this year. So I took full advantage of that, and managed to book enough travel to requalify for Executive Platinum status for ~$3,000. Best of all, the flights were all in premium cabins, either because I outright paid for business class, or because I confirmed upgrades at the time of booking.
One such trip I booked is the following fare between Los Angeles and Beijing via Dallas, which cost just $570:
03/31 AA2404 Los Angeles to Dallas departing 5:08AM arriving 10:10AM
03/31 AA263 Dallas to Beijing departing 11:15AM arriving 2:15PM (+1 day)
04/04 AA262 Beijing to Dallas departing 4:25PM arriving 5:30PM
04/04 AA1023 Dallas to Los Angeles departing 10:10PM arriving 11:34PM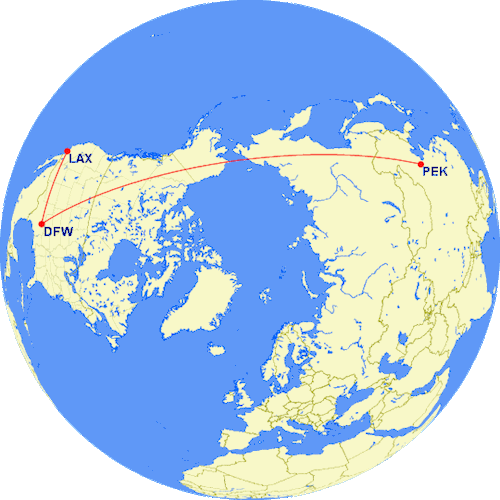 That routing consists of ~16,400 flown miles, meaning I'd earn a total of ~16,400 elite qualifying miles, and ~32,800 redeemable miles (I earn a 100% bonus on redeemable miles as an Executive Platinum member).
As a point of comparison, under the new revenue based system Executive Platinum members earn 11x miles per dollar of base fare (the base fare on this ticket is ~$500), meaning I would have earned just ~5,500 redeemable miles for the entire trip. That's ~17% of the miles I'm earning now.
Not only was the fare on this ticket awesome, but there was also confirmable upgrade space, meaning I could confirm systemwide upgrades to get upgraded in both directions. American has been much better about making confirmable upgrades available this year, which I appreciate.
This roundtrip flight would be operated by the 787, which I was excited about, since I had never flown the American 787. I've reviewed American's other new business class products, including on the 777-300ER and 767-300, so this would allow me to sample their other type of business class product on a longer flight (previously I had only flown this type of seat on a short 777-200 flight between Miami and New York).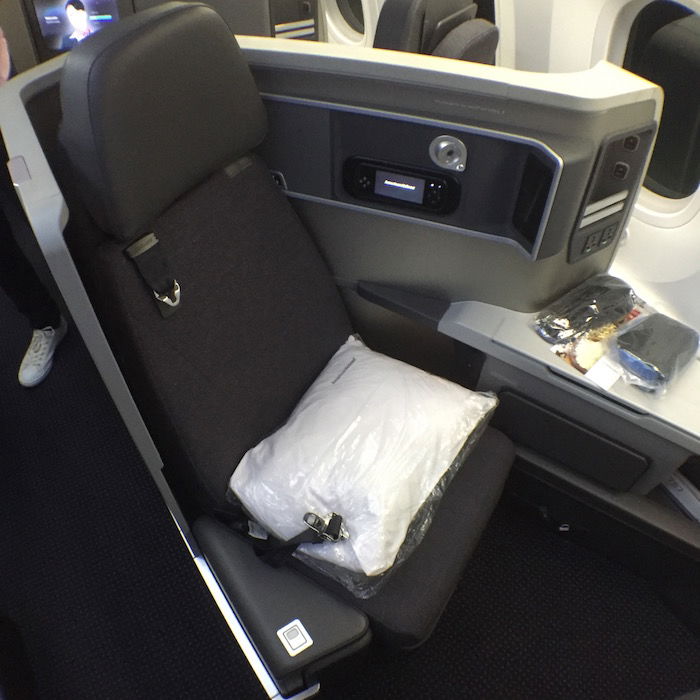 American's 787 business class seat
We had three days on the ground in Beijing, and I was going back and forth about where to stay. I've reviewed the Grand Hyatt Beijing, Park Hyatt Beijing, St. Regis Beijing and W Hotel Beijing Chang'an, so I wanted to review a new hotel.
In the end we decided on the Sheraton Grand Dongcheng, which had a rate of 800CNY (~$125) per night before the tax and service charge. That seemed like a reasonable rate, and the Sheraton "Grand" properties tend to be quite nice, in my experience. If nothing else I figured it would make for an interesting contrast to the other hotels I've reviewed.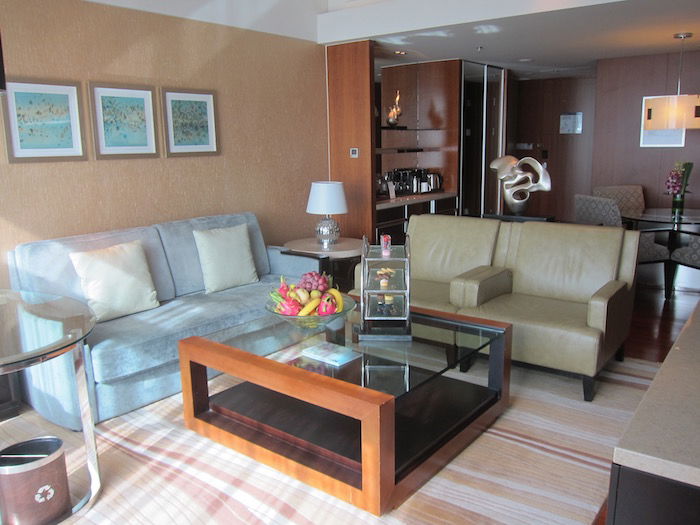 Suite at the Sheraton Grand Beijing Dongcheng
One of the days we were in Beijing we did a private tour of Tiananmen Square, Forbidden City, and The Great Wall. I've done this tour about five times (basically every time I go to Beijing with a first-timer, given that everyone wants to see The Great Wall), though have never reviewed it. This version of the tour was almost comically bad, so I figured I'd finally review the experience.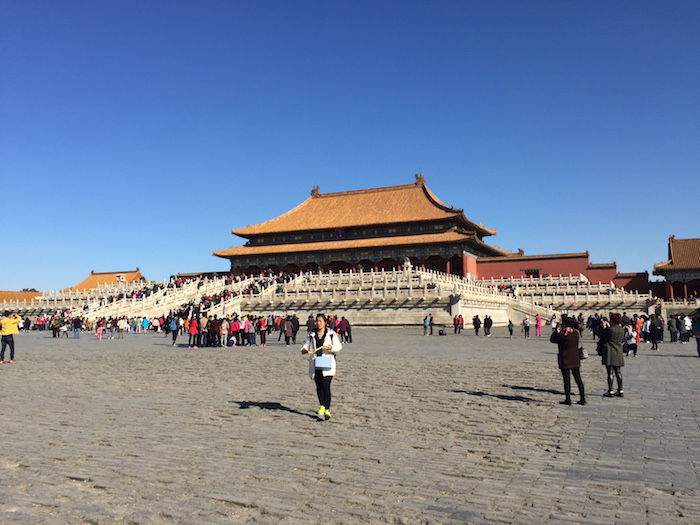 Forbidden City Beijing
I won't be reviewing the lounges with this review, given that I reviewed them last year, thanks to American's business class mistake fare to Beijing. During the trip we used the Amex Centurion Lounge Dallas, Flagship Dining Dallas, and the Dragonair/Cathay Pacific Lounge Beijing.
For what it's worth, the following week we flew roundtrip from Los Angeles to Shanghai. I won't be reviewing those flights, since they were also operated by 787s, and the service was virtually identical. However, I've already reviewed our stay at the Andaz Shangahi Xintiandi, which I enjoyed.
Since I know it's something people are curious about, you do need a visa to visit China, though China now offers US passport holders 10 year visas. Previously they had single entry and one year visas, so it's much more practical to get one visa and be able to enter China as often as you'd like for 10 years. If you don't want to go to the consulate directly, I recommend using Allied Passport, which offers a $5 discount to One Mile at a Time readers.
Bottom line
While perhaps not quite as good of a deal as last year's American Airlines business class mistake fare to Beijing, paying $570 for a roundtrip ticket between the US and Asia with upgrades confirmed is tough to beat. I'm sad that American's AAdvantage program is going revenue based in a few months, meaning this is one of my last opportunities to really rack up the (now devalued) miles on a cheap ticket to Asia.
Has anyone else taken advantage of American's great fares to Asia before the program goes revenue based later this year?