Yesterday it was announced that EgyptAir would lease 18 Boeing 737 MAX 8s, and now it has been revealed that the airline will purchase 10 Airbus A350-900s…
EgyptAir adds Airbus A350 to wide body fleet
At the Dubai Airshow 2023, EgyptAir has disclosed an order for 10 Airbus A350-900s. Sometimes airlines will sign purchase agreements but then remain anonymous for some amount of time, so clearly that's what's going on here, as EgyptAir is wanting to make a splash with its announcement.
The delivery timeline for these planes hasn't yet been announced, so we'll see when they actually join EgyptAir's fleet. Airbus notes how the A350 offers 25% better fuel burn than previous generation aircraft.
Here's how EgyptAir CEO Yehia Zakaria describes this order:
"EGYPTAIR is a key partner of Airbus in the Middle East and Africa. We take immense pride in this partnership aimed at furthering the aviation industry. Our focus lies in the enhancement of our fleet to embrace some of the most contemporary aircraft available."

"EGYPTAIR has firmed up an agreement with Airbus to procure 10 A350-900 aircraft, each boasting a capacity of 340 seats. These aircraft come equipped with cutting-edge technologies and Rolls-Royce XWB Trent engines, known for their modern design and reduced fuel emissions and consumption. As we tackle growing demand across our network, this aircraft is the optimal choice."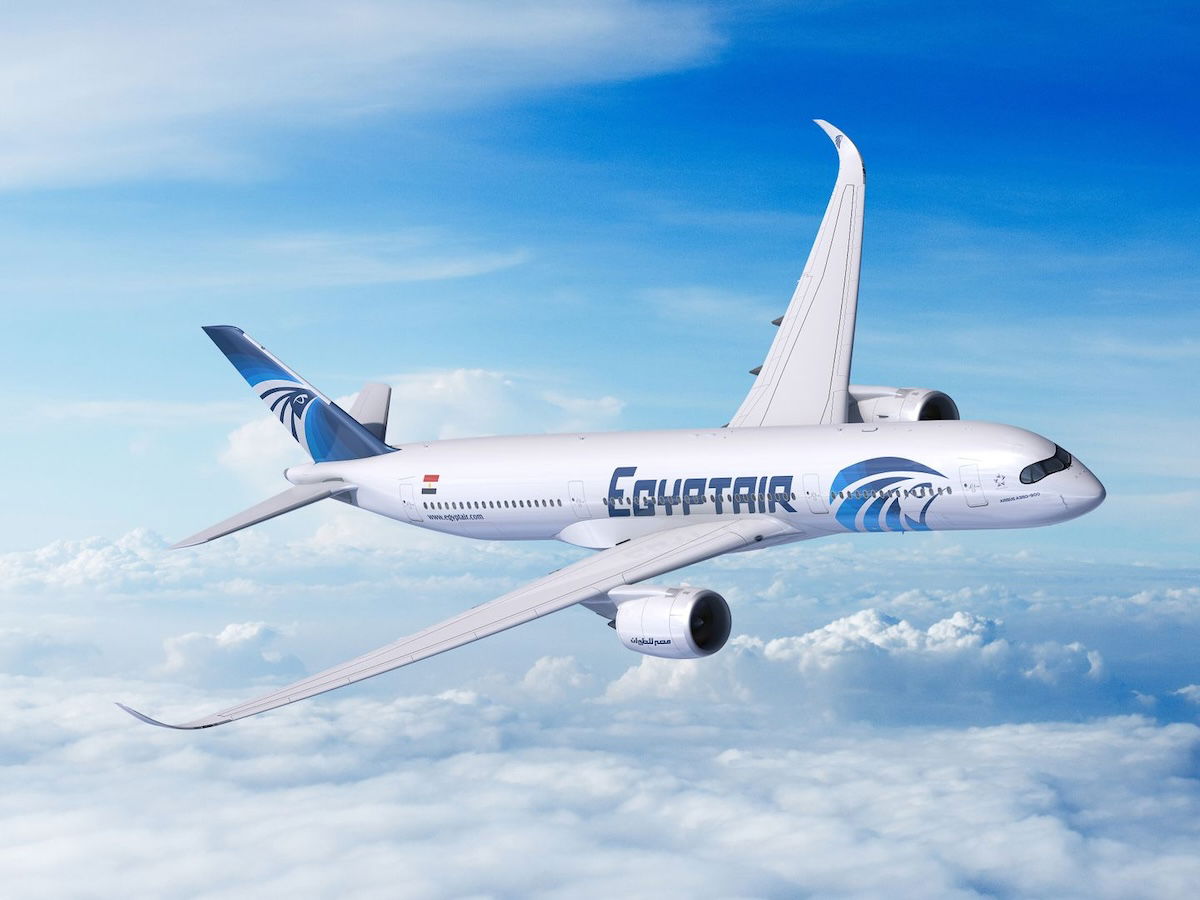 How the A350 will fit into EgyptAir's fleet
Some airlines embrace the concept of fleet commonality, and all the efficiency that comes with that in terms of maintenance, scheduling, crew training, and more. EgyptAir isn't one of those airlines
EgyptAir's fleet currently consists of 77 aircraft, with 33 aircraft now on order. EgyptAir doesn't have a terribly cohesive or efficient approach to aircraft acquisitions:
When it comes to narrow body jets, EgyptAir has 12 Airbus A220-300s, three Airbus A320s, eight Airbus A320neos, two Airbus A321neos (five more on order), and 28 Boeing 737-800s, plus 16 Boeing 737 MAX 8s on order
When it comes to wide body jets, EgyptAir has three Airbus A330-200s, four Airbus A330-300s, six Boeing 777-300ERs, and six Boeing 787-9s (two more on order), plus 10 Airbus A350-900s on order
Prior to this week it looked like EgyptAir would go with the A320neo family for narrow body fleet renewal and the 787 for wide body fleet renewal, but nope, the airline threw the 737 MAX and A350 into the mix as well.
I'm curious if the A350s will just be used for growth, or will replace some existing aircraft. I have to imagine it's the latter, at least to some extent:
In terms of capacity, the A350 is the best replacement for the 777, and EgyptAir's 777s are an average of 13 years old, which isn't that old
The A330s are the oldest planes in EgyptAir's fleet, and are an average of over 16 years old, so logically you'd think that those are most in need of replacing; replacing A330s with A350s would be quite the capacity upgrade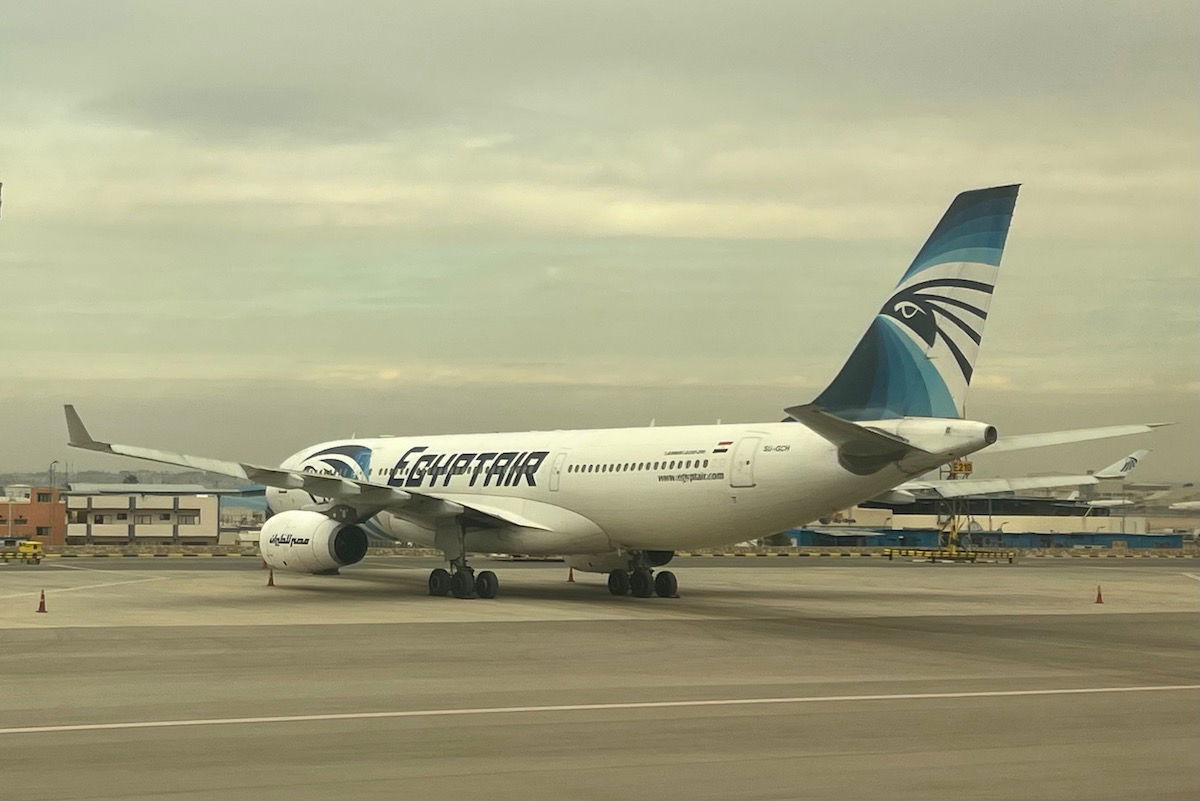 I also wonder what kind of a business class product EgyptAir chooses for its A350s. The airline has reverse herringbone seats on its 787s, so perhaps it'll just go with those seats again. However, since EgyptAir isn't big about consistency, I wouldn't be surprised to see a different product either.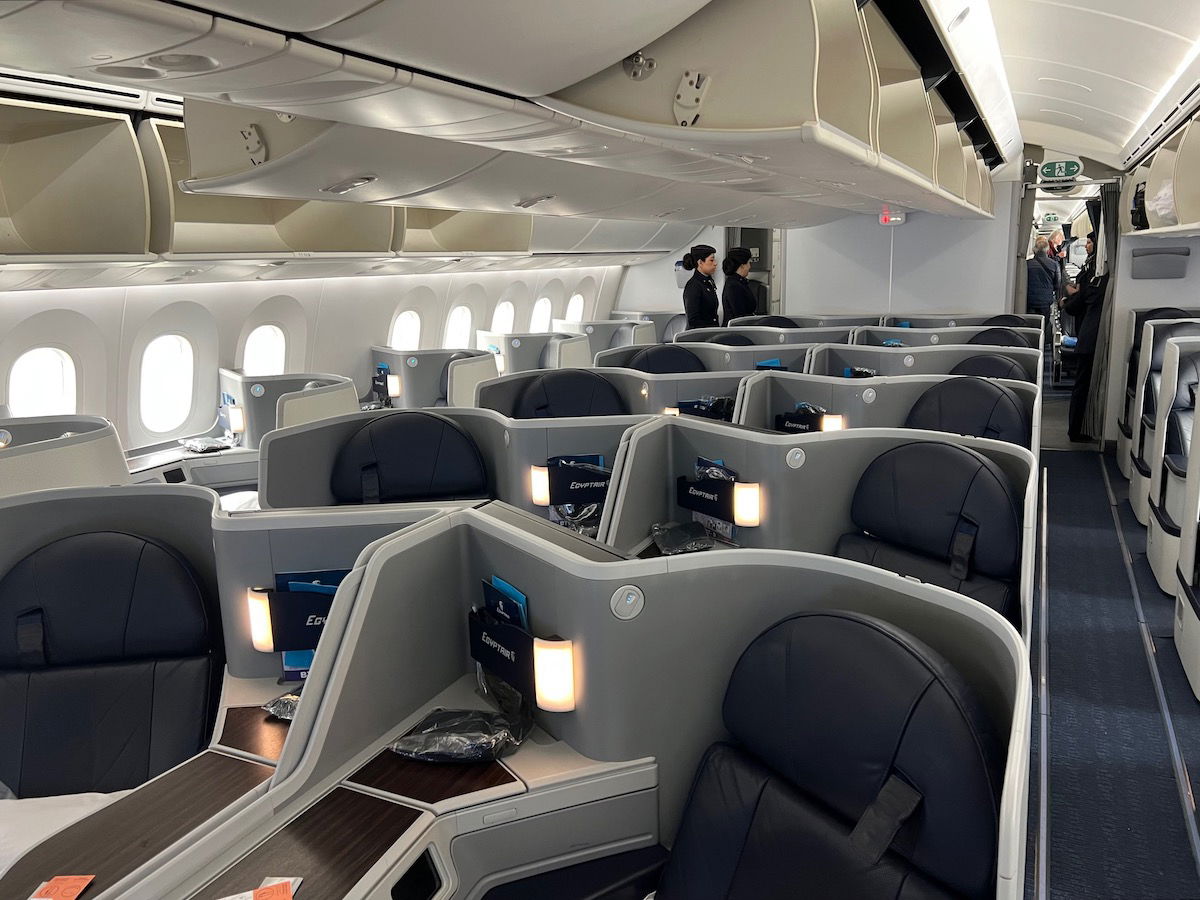 Bottom line
EgyptAir has placed an order for 10 Airbus A350-900s, which the carrier will use to refresh its long haul fleet. Previously EgyptAir was focused on the Boeing 787-9 for its long haul fleet renewal, and now the airline is adding the A350-900 to the mix as well. I'm curious if these end up replacing A330s or 777s.
What do you make of EgyptAir's Airbus A350 order?