I have a lot of respect for Anthony Bourdain (it's incredible the brand he has built based on eating food around the world), though personally a lot of what he says doesn't resonate with me. Obviously we travel for very different reasons. As much as I make traveling about the journey to an extreme, he makes traveling about food, also to an extreme (in my opinion, at least).
That being said, I do find Bourdain's impressions of things to be fascinating, keeping in mind that he phrases things in absolutes as part of his persona.
An interview was just published with Anthony Bourdain on bonappetit.com, and it has some pretty interesting quotes about airplane food, room service, and more. I figured I'd share a few of the most interesting parts.
Bourdain never eats plane food, and thinks people only eat it because they're bored:
Do you eat the plane food?
Never. No one has ever felt better after eating plane food. I think people only eat it because they're bored. I don't eat on planes. I like to arrive hungry.
I certainly don't disagree, and I've largely written off domestic plane food. At the same time I do think saying "never" is a bit of an extreme. I've certainly had some restaurant quality meals in the air, though I know everyone has a different approach to that.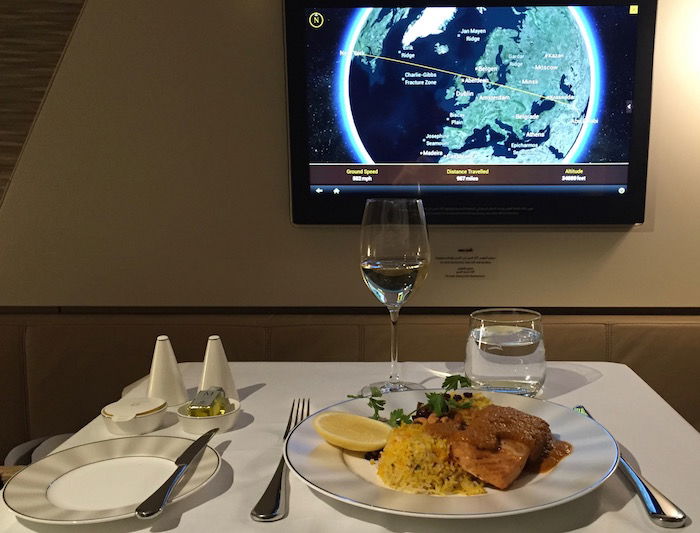 He's then probed about dining on longhaul flights:
What if you're on a super-long flight? You just don't eat?
For a super-long flight, I'd order cheese and shit load of port. I'd eat some cheese and drink myself stupid.
Of course it depends on the airline and cabin you're flying. I assume he's usually at least in business class. Though if we're going off the assumption that airplane food is bad, I'm not sure I totally follow how bad cheese is better than bad salad, for example. But there you have it — he just has cheese and port on longhaul flights.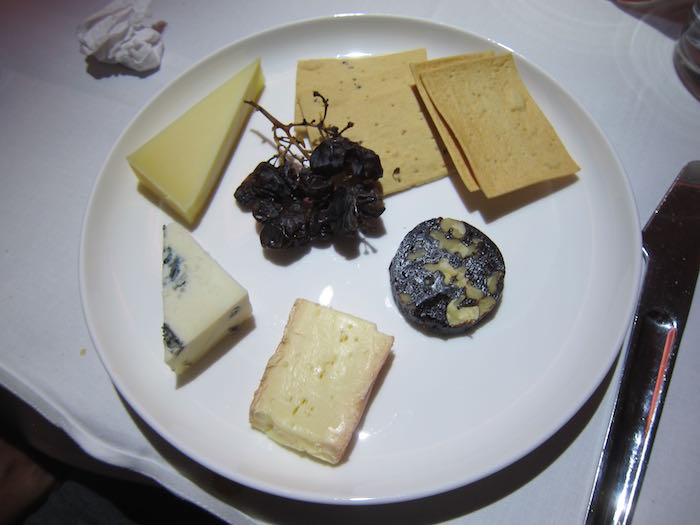 And now we get to the part on which I strongly disagree with him. Bourdain doesn't care about coffee, but likes it light and sweet:
What's your coffee strategy on the road?
There are few things I care about less than coffee. I have two big cups every morning: light and sweet, preferably in cardboard cup. Any bodega will do. I don't want to wait for my coffee. I don't want some man-bun, Mumford and Son motherf*cker to get it for me. I like good coffee but I don't want to wait for it, and I don't want it with the cast of Friends. It's a beverage; it's not a lifestyle.
As longtime blog readers know, for me coffee is a lifestyle, which is why I spend so much time talking about it on the blog.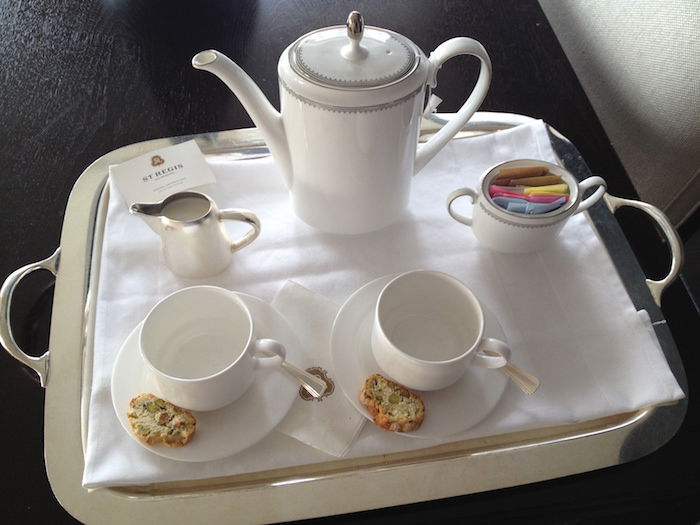 He's also asked about room service, which he says it's never okay to order, unless it's just coffee and croissants:
Is ordering room service ever okay?
No. For breakfast, maybe. I don't really eat breakfast, but having coffee and some croissants in the room is always nice. But if you really want to send yourself into a tragic spiral of depression, call down for a room service hamburger when you're alone in your room. You will inevitably be disappointed and more than likely sent into a manic-depressive state for days.
Again, I think he's being intentionally over the top here as it's part of his persona. I've had plenty of great room service meals. None have been unforgettable dining experiences, but that's not the point. Sometimes you just don't want to leave your room, whether it's because you have work to do, you're exhausted, it's cold outside, or a countless number of other reasons. But not every meal has to be an experience, in my opinion. And while eating cobra heart and seal eyeballs is certainly an "experience," personally I'll take room service over it. 😉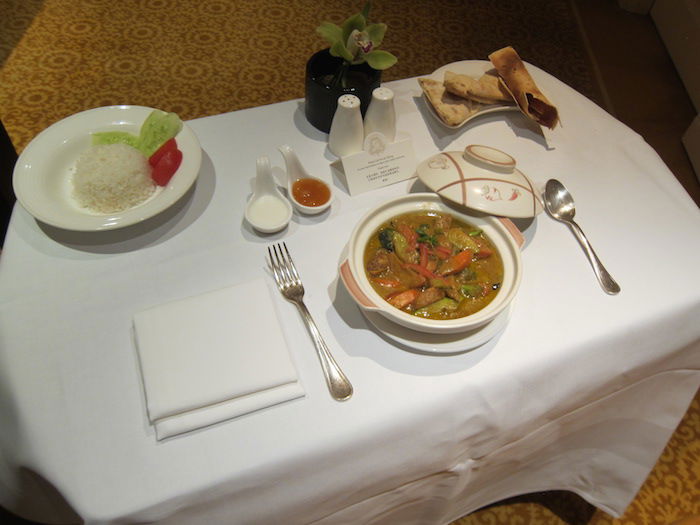 Where do you stand on airplane food and room service?
(Tip of the hat to Mike)