Some people are sleep powered. Some people are solar powered. I'm simply caffeine powered. That's why I think about (and talk about) coffee a fair bit more than the average person. I'm not looking for a 500 calorie latte, but rather just decent drip coffee with a dab of skim milk.
I'm sure I'm not the only caffeine-addict (and ex-soda drinker) who struggles with airplane coffee. Some airlines do coffee well — for example, JetBlue's Dunkin' Donuts coffee isn't half bad, in my experience.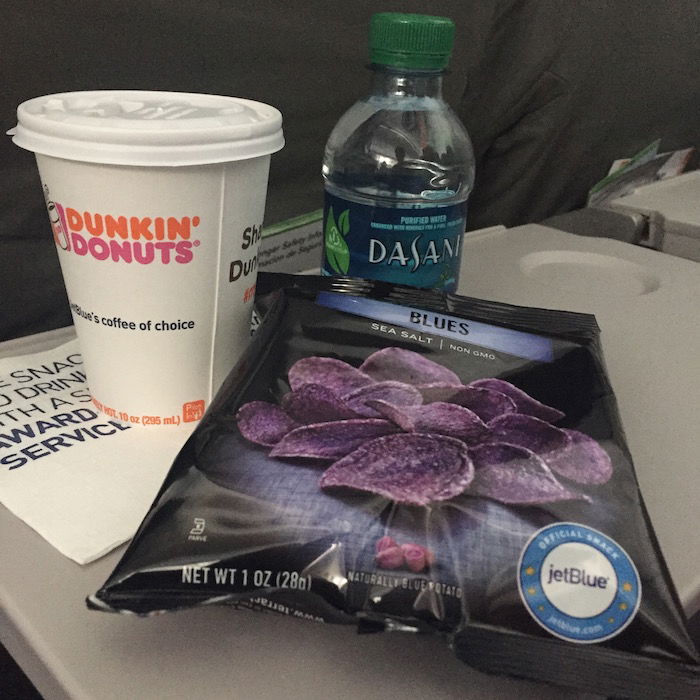 American's coffee, on the other hand, tastes like it's made with reclaimed lavatory toilet water sourced from a Beijing gutter.
So when practical I do everything I can to grab coffee in the terminal on the way to the gate. The only problem is that at 5AM, airport Starbucks lines are long.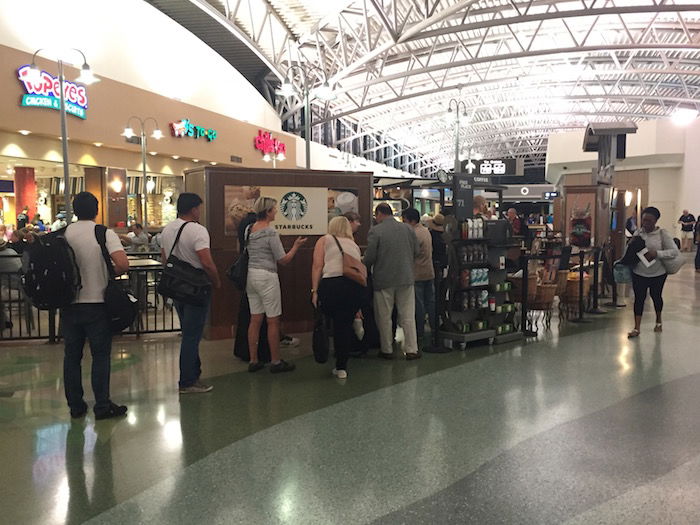 What's frustrating is that airline lounges for the most part actually have very drinkable coffee. Except they don't have "to go" cups. Instead there are just usually mugs or small styrofoam cups with lids.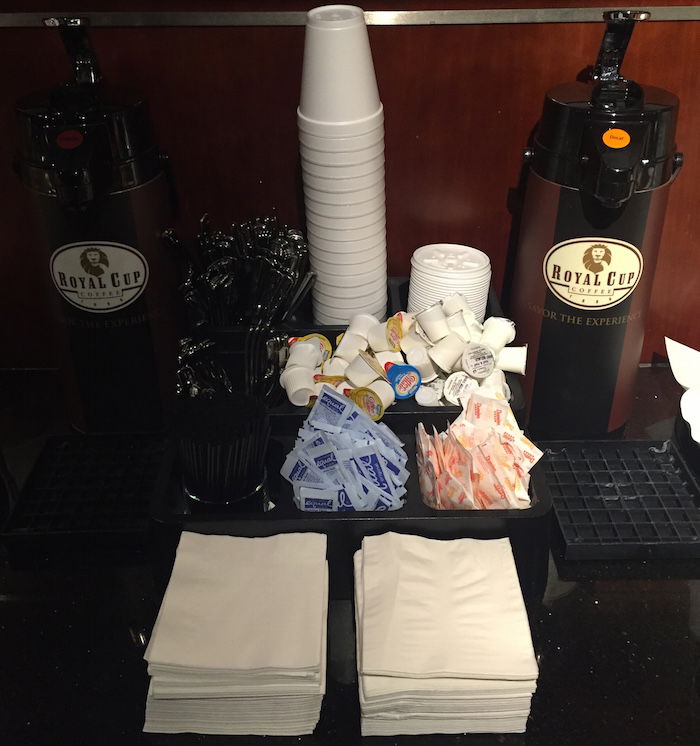 I get that technically airline lounges have a policy whereby you can't bring in outside food, and can't remove food from the club (I've even taken it upon myself to enforce that policy once in a while). 😉 And I think those rules mostly make sense, since you can't count on people to be logical or courteous to others. In other words, I don't think a neutral smelling sandwich will inconvenience anyone, while fried chicken or a Big Mac may.
But as a coffee addict, I'm slightly frustrated by the fact that there's drinkable coffee in airline lounges, except I don't have a way of transporting it. I've been tempted to either start traveling with one of those thermal cups, or otherwise to bring a Starbucks cup.
Heck, I'd be happy if airlines started selling larger coffee cups in the lounge, so that it's possible to pour some and take it "to go." I certainly know I'd be willing to pay a couple of bucks for that.
Am I the only one who feels this way? Anyone have a creative solution I haven't thought of?