Anyone who has flown American lately, or owns stock in the company, has noticed the clear negative trend of poor operational performance, inadequate customer service and less than stellar elite recognition.
Or as Ben wrote earlier this year:
"American hasn't been in a great position lately. Simply put, their shareholders, employees, and customers, aren't happy."
Well, earlier this month, it was my turn in the hopper and American delivered on every single negative expectation as it successfully left me empty handed without a way to get to Croatia. I'll be the first to admit I'm still pretty raw about this situation and this is a longer rant than I'd prefer. So, if that doesn't sound like your cup of tea, feel free to skip this post and move along.
But if you like American Airlines related schadenfreude, and are up for ~1,900 words of me being given the runaround, let's get into this…
American/Hyatt status challenge seemed like a good idea
I should start by saying Tiffany warned me this whole trip was a stupid idea because Executive Platinum status isn't worth what it used to be. But, I'm an American hub captive in Phoenix and I expect a decent amount of business travel next year. With all of the operational issues American has had, my hope was elite status would help solve the inevitable problems I'd experience flying them.
Yes, that thought process is insane and gross. I don't like the idea I would essentially reward an airline for operational issues by flying them more for status, but let's leave that part for another day. This post is already too long.
So, when I received a status challenge from American's partnership with Hyatt, I started looking for premium cabin partner fares that would help me hit the 5,000 EQD and 35,000 EQM requirement for Executive Platinum status.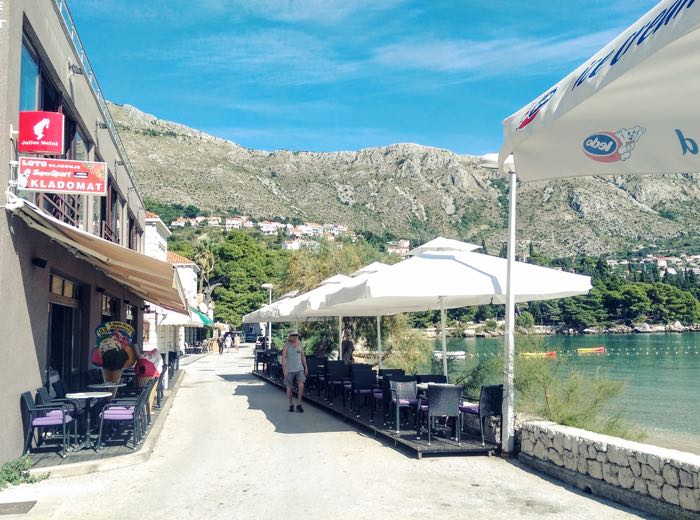 Dubrovnik looked lovely when Tiffany visited, why not go check it out and earn status? Because American
In late May, I saw a roundtrip fare from Honolulu to Durbrovnik that ticketed into Iberia's "I" fare bucket. It wasn't the cheapest option, but it worked with my calendar, was a place I wanted to visit, and was enough miles to qualify. I booked the trip and then booked a positioning flight from PHX to HNL on American using British Airways Avios.
The delays start
This adventure started with the decision to board the plane for my flight to HNL despite knowing there was an issue with the APU.
I don't know how many of you have boarded a plane in Phoenix in August without operational air conditioning. But, when asked to make an obvious choice between air conditioned terminal and warm airplane, American's crack team must have really needed an answer to "how ripe can the body odor in this plane possibly get?" because we boarded.
Our first announcement there was a problem was about 25 minutes after boarding when the pilot told us maintenance was en route. This was soon followed by a delayed flight notification from American. And as anyone who knows how that goes with American, it wouldn't be the last of our rolling delay notifications.
In fact, it was just the first of 10 notifications before they finally cancelled the flight when the pilot and crew timed out:

As a quick aside, the flight attendants deserve a lot of credit because they were working very hard to provide cold water for passengers on a very warm plane. And I'm convinced they were responsible for the decision to get passengers into the air conditioned terminal. They were the only positive part of this entire ordeal. And I bet they would have provided an exceptional service to Honolulu.
The delays continue and American really starts to fail
As you can see above, the delays rolled on throughout the afternoon. What was originally a 6 hour window to catch my flight out of HNL was rapidly closing.
I brought this to the attention of the Admirals Club staff who had no idea how to deal with the situation because I had an Avios award ticket and a separate Iberia ticket out of HNL. They suggested I call the elite desk to see what options they might have.
Sadly the phone agent and supervisor I spoke with held steady on the fact they could not reaccommodate me because American didn't own either ticket. The supervisor conceded she wouldn't like this response either. But, she insisted she had no way of fixing the trip.
I asked her to look at the oneworld protections for this situation and she stuck to her line that this wasn't an American problem.
She did offer the exceptionally unhelpful idea of going to KOA or OGG while simultaneously acknowledging I'd still miss my flight leaving HNL. I felt like I was living this scene from Tommy Boy:
I checked in with Tiffany who confirmed American has policies for these situations and they should be able to rebook me. Good, I'm not crazy here.
Maybe American's Twitter team can help
I turned to American's Twitter team hoping I'd get a better result and better-informed staff. Again, that wasn't the case. Here's a sample of the wrong information I received via DMs.

I reached out to other well-informed travelers for advice
The well-respected American guru @xJonNYC confirmed AA should fix this:
from all I know on the subject (which certainly isn't everything, necessarily,) you got screwed. Not uncommon for AA's agents to not know about/offer this policy, but– again, based on all I know on the subject– you should have been protected for sure.

— ˜"*° JonNYC °*"˜ (@xJonNYC) August 15, 2019
Gary at View from the Wing said the same:
you need to speak to someone else, metaphorically hang up/call back. "oneworld reaccommodation policy" not all agents know it

— gary leff (@garyleff) August 16, 2019
Finally a breakthrough…I thought…wrongly
I'd previously referenced oneworld protections or a oneworld policy, but using the phrase Gary provided and sending a link to Gary's post on the subject finally got a response that AA wanted to "take a closer look at this." I was finally hopeful for the first time.
They followed up asking if I was in HNL or PHX and then things went sideways, again. Because American.
Now they insisted the only way to reaccommodate me was a very indirect routing that included the legs to and from Hawaii because "Both tickets may be changed but the origin and destination of each ticket must remain the same."
But, that's not what the policy says:
"Customers should be treated as through ticketed customers. In the event of a disruption on the originating ticket, the carrier responsible for the disruption will be required to reroute the customer to their final destination."
Better yet, all of this indirect flying combined with the overnight layovers they created meant American's proposed itinerary would put me into Dubrovnik a day after I was due to begin my journey home. Their new solution would leave me stuck in Croatia without a ticket home. Not ideal.
It took two attempts to explain this (the second one had big red circles and arrows on my itinerary pointing out my return date because I was running out of time and patience). And in typical American fashion, they didn't own any bit of it.

They'd had enough of me and decided to move on. I, on the other hand, realized there was absolutely no way Iberia was going to refund me for American's operational failure. It was official: I was screwed and this trip wasn't happening.
What can I do now?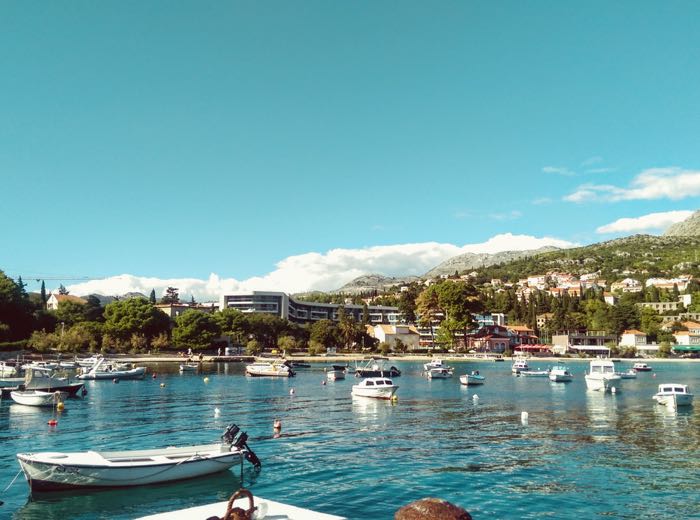 I had really been looking forward to visiting Dubrovnik, but American had other ideas
I couldn't travel because American won't fix their error. I can't get a refund because Iberia won't own American's failure (and shouldn't have to). So, what's next?
I realized I'd already given an inordinate amount of time and energy to this:
I'd bitched and moaned for two days to anyone near me.
A friend gave me the "Sir, this is a Wendy's" response when I started complaining around him for the third time.
And I'd annoyed the hell out of my wife by moping around the house.
So, it was time to move forward. I wrote to American suggesting they owned this failure from start to finish. I'd not only end up with out of pocket losses on the Iberia ticket but I'd also have other non-refundable trip related expenses.
I wasn't delusional enough to think they'd compensate me for any of those costs. But, I considered the original purpose of this trip, which was to earn status. Surely, this was a situation where American could honor the original routing credit for the ticket and provide the EQDs and EQMs I would have earned had they not screwed up my trip.
It wouldn't cost them a thing but would provide some goodwill.
Big shock: they said NO!
Instead they gave me 15,000 redeemable miles and an automated response. And when I complained that was insufficient given the situation, they conceded I was right and gave me another 10,000 redeemable miles.
When you factor in what I paid for my original ticket, I'm fairly certain I just got the worst deal ever for purchased miles. Maybe there's a trophy for that?
In the end, the real lesson here is the fact American is not only a hot mess operationally, they've also gotten worse with the recovery. You can't count on them to make things right for customers. Instead of doing more for customers who are impacted by their operational failures, they're actually doing less. @xJonNYC pointed out how counterintuitive this is:
with their incredibly high cancellation rate as of late, one would think/hope @americanair would be even -more- accommodating than the actual policy even. #nAAivethinking

— ˜"*° JonNYC °*"˜ (@xJonNYC) August 15, 2019
It's no wonder why the airline has stopped pretending "great is what we're going for."
This is a big picture problem for American
I legitimately feel bad for AA staff because they are constantly put in a position where they aren't given the tools to fix obvious problems. Providing poor experiences has been normalized and American needs real help righting this ship. American has a culture of letting customers down. And many of the employees I dealt with acknowledge as much as they denied my suggestions to fix this mess.
Unfortunately, it does not appear to be an issue the current management is interested in fixing.
So, here I am a few thousand dollars poorer. I now know I should have listened to Tiffany in the first place and skipped this silly status run idea. And I'll likely follow her advice to book connecting flights with Delta when I'm flying across the country next year. As she said before any of this started, I'll get home faster anyway since AA will be delayed.
And speaking of Tiffany, I owe her, JonNYC and Gary at View from the Wing a big thank you for helping as I tried to get this trip back on track. It didn't work, but that was not from a lack of good advice on their end.
Bottom line
This whole situation was a mess:
For nearly 48 hours, AA agents failed to reaccommodate me when it would have still been very easy to save my trip. I made multiple attempts with the AA twitter team, phone agents, a supervisor and Admirals Club staff and nobody could or would help.

Undertrained and misinformed staff made it impossible to get what I paid for. And w

hen AA agents finally recognized their error, the proposed fix incorrectly required me to fly to HNL because of a new made up policy.
They suggested an itinerary, which had me arriving in Dubrovnik a day after I was scheduled to leave. And when this obvious problem was pointed out, American finally threw in the towel and gave up altogether.
American owns many failures here. The initial mechanical failure, the 48 hours of ignoring the oneworld reaccommodation policy, the made up requirement to have indirect routing via HNL, and the overall lack of interest in finding a solution.
The most frustrating thing about this situation is even when it was clear my trip wouldn't happen, they refused to provide the original routing credit and then falsely characterized it all as "an unused ticket" when things "didn't go smoothly."
But, I guess I should be grateful they were nice enough to give me Iberia's mailing address in Madrid. I'm sure writing to them would be a productive use of my time.