Update: American has started the process of making these changes, in a program that's internally known as "Project Kodiak."
American Airlines has gotten quite a bit of flak for the cabins they've installed on their newest planes, and it looks like the airline may actually be listening to some customer feedback… or so it's rumored.
American Airlines' "Oasis" interiors
American calls their new cabins "Oasis" interiors, though in reality they're anything but (here's how to tell if you're on an Oasis 737).
These were first installed on the 737 MAX, though American has also been in the process of retrofitting existing 737-800s with these cabins. With these new interiors, American is able to fit in an extra 12 seats compared to the previous configuration.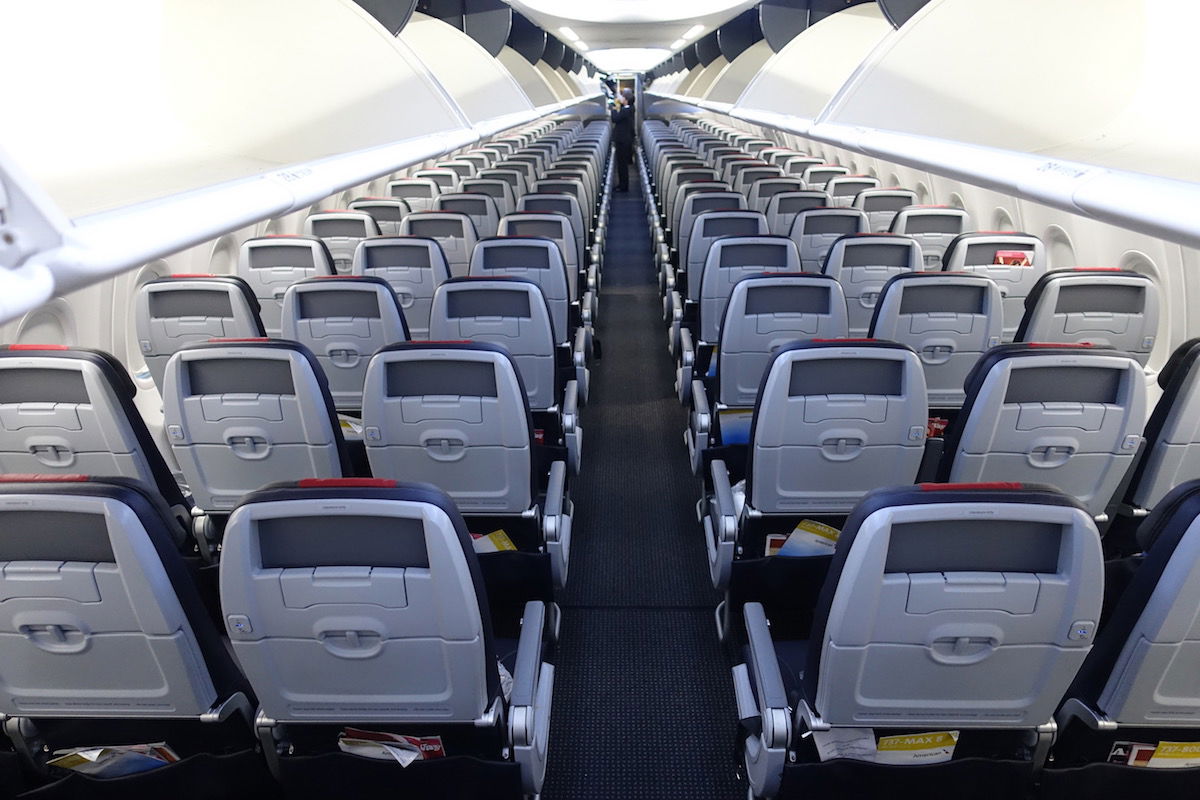 I've shared my detailed thoughts on these Oasis interiors, and they're not comfortable at all, though I do think American has almost gotten disproportionately bad press for them. In economy they're not that much worse than what other airlines are offering.
For a long time there have been rumors of American possibly reconsidering these interiors, though up until now nothing has materialized. That might finally change, at least partly.
American may change Oasis first class seats
The always knowledgable @xJonNYC shares some rumors about the conclusions American has seemingly come to with these interiors:
.. under the seats (and fixing other storage issues,) widening the aisle, more padding, adding USB and tablet holders to the seat back, small stuff that together makes it a big improvement.

— ˜"*° JonNYC °*"˜ (@xJonNYC) May 1, 2019
So it would appear that:
American won't be changing their Oasis economy seats, presumably because they don't think they're losing economy customers because of the interiors
American will be making improvements to their Oasis first class seats, including better seat padding, actually making under seat storage possible, adding a USB outlet and tablet holder to the seat back, and more
To me the Oasis first class cabin feels like it was designed by someone who never actually bothered to sit in the seat or simulate what it would be like to fly in the seat under normal circumstances.
It's almost impossible to store anything under the seat, due to protrusions there.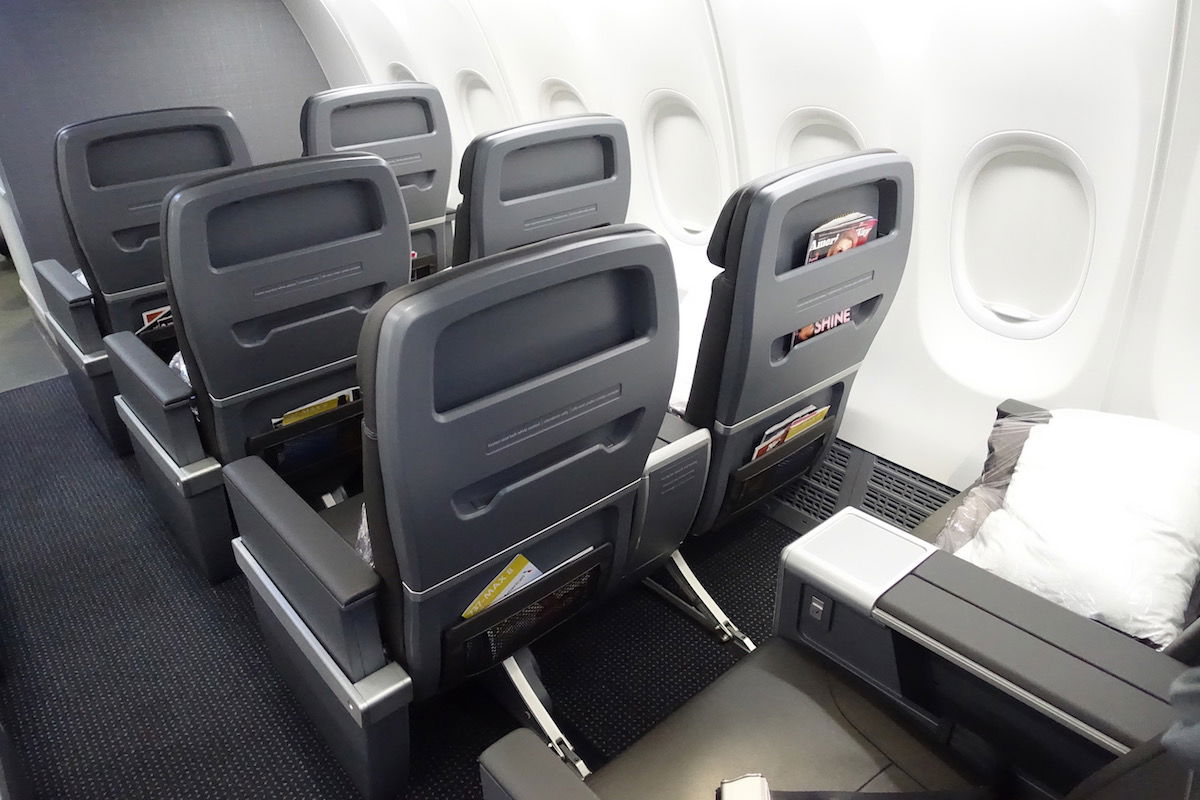 American eliminated personal televisions and encourages you to use your own tablet, but the only place to store a tablet is on the tray table, which is annoying.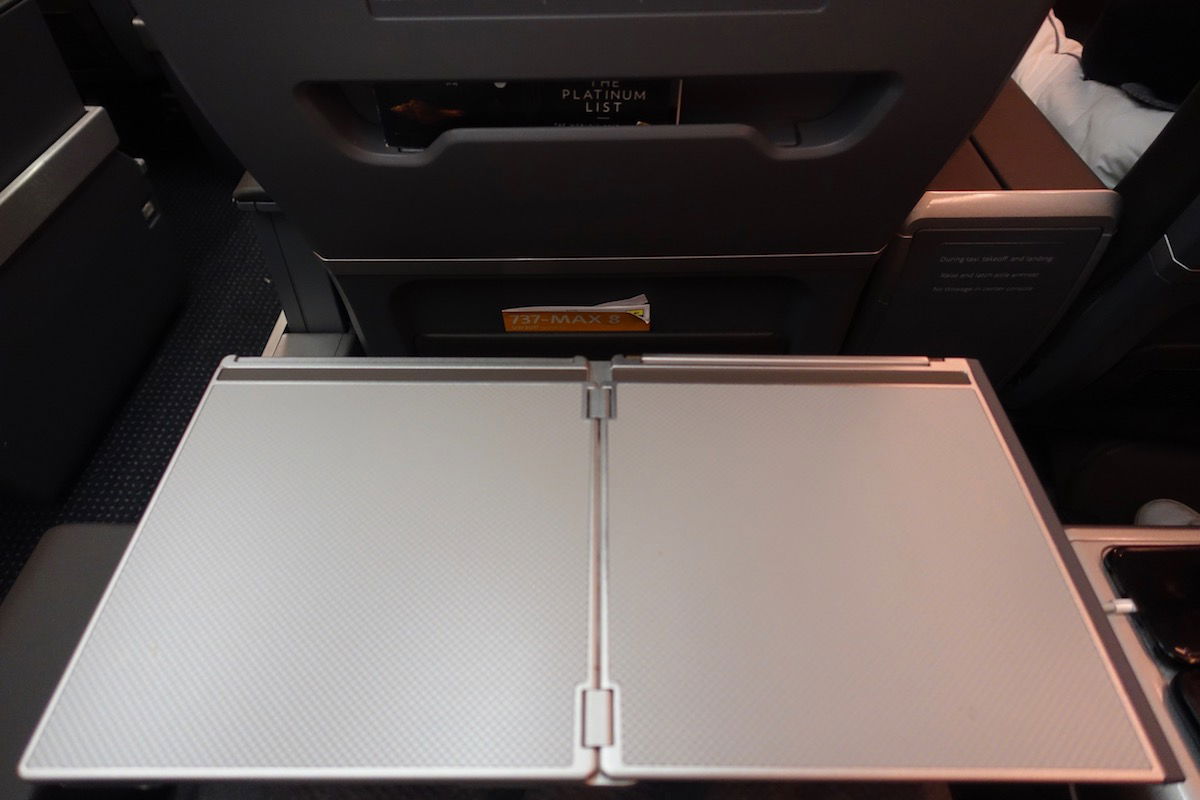 And in general the seat padding is just really, really bad.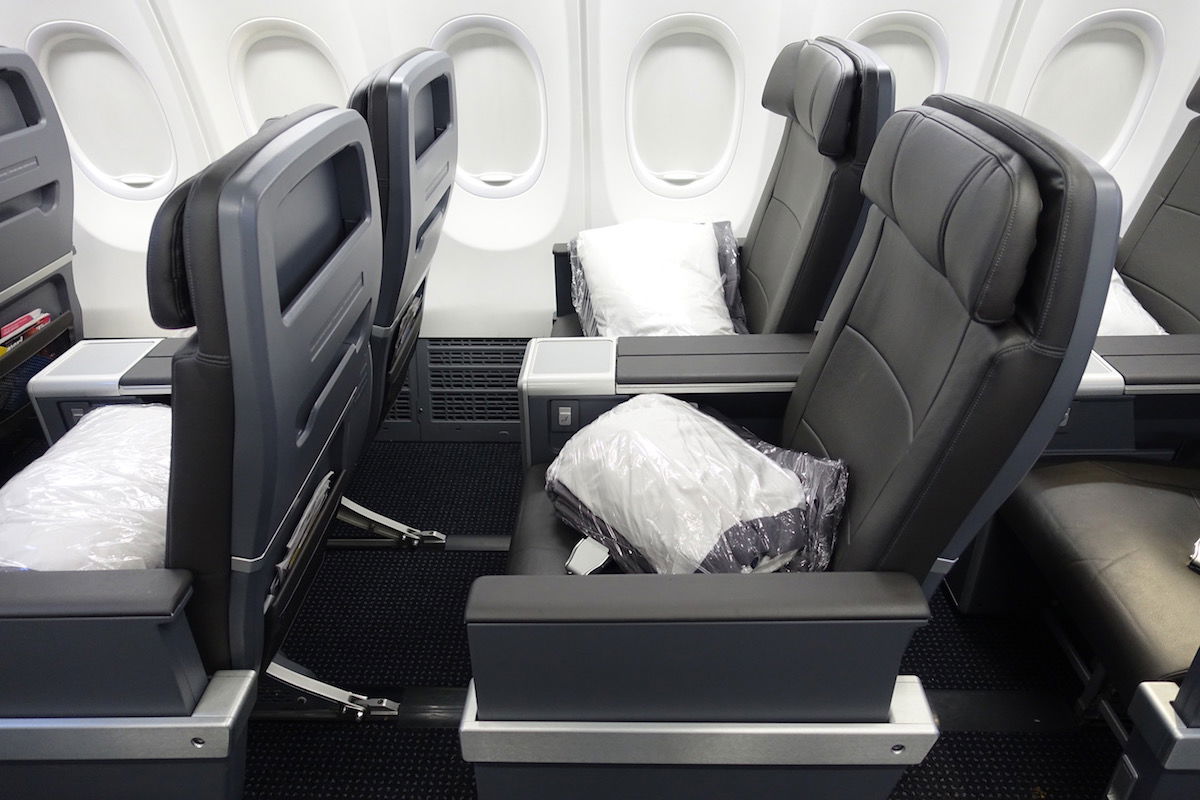 These changes would go a long way to making these first class seats less bad. American still isn't choosing to make their product a point of differentiation, but at least they're trying to blend in, and not make it a point that makes people book away.
What American says about these rumors
While @xJonNYC is incredibly reliable, obviously ideas are constantly being thrown around, and often plans change at airlines last minute.
So I reached out to American to ask if they had any comment on these rumors, and here's what a spokesperson had to say:
We are always reviewing data that customers and team members provide on our products, but we have nothing new to share at this time. Some of this speculation is coming from our decision to pause Boeing 737 interior retrofits over the summer so we can focus solely on running a reliable operation.
While it's true that some of the earlier speculation about the Oasis retrofits being discontinued came from the program being suspended over the summer, that doesn't seem to be the case here.
Maybe I'm reading too much into this here, but I also always find American's communications team to be incredibly transparent, unlike at some other airlines.
If they're not seriously considering something they typically tell me outright in a statement. So the non-denial here leads me to believe that there's some validity to this, and it's only a matter of time until something is announced.
Bottom line
As of now these are rumors, though it sure sounds to me like American is considering modifying their Oasis first class seats, and the non-denial from American further leads me to believe this.
The seats are so poorly designed, and some minor improvements could go a long way in making these seats less bad, especially if this is the standard seat American will be offering going forward.
For now we'll want to mark this as "developing." Unfortunately it sounds like any positive changes would be limited to first class, and not economy.