This is purely speculation on my part, but I'd like to go on the record as predicting that American's New York to Doha route will be cut sooner rather than later…
The basics of American's New York to Doha route
In June 2022, American Airlines launched a new route between New York (JFK) and Doha (DOH). The route is operated daily using a Boeing 777-300ER (though we have seen some aircraft variations in the past). At over 6,700 miles, this is one of American's longest flights, as the airline really doesn't do a lot of ultra long haul flying anymore.
Presumably this route was motivated by a few factors:
The World Cup was being hosted in Qatar in late 2022, so at least for some amount of time, there would be significant demand for this service
In 2020, American and Qatar Airways launched a new strategic partnership, whereby we'd see more cooperation between the two airlines
While I'm happy to see US and Gulf carriers cooperating more closely, this service seems to be part of American's bigger problem of not having a very cohesive route planning strategy, and just kind of trying different things in different places
While American is the world's largest airline, American is just a massive domestic and short haul international airline, when it comes down to it. For long haul service, American does well with London year-round, seasonally does well with additional Europe flying in summer (as all airlines do), and has historically been strong in Latin America (but now isn't as strong as in the past), but that's about it. American's global route network pales in comparison to United's.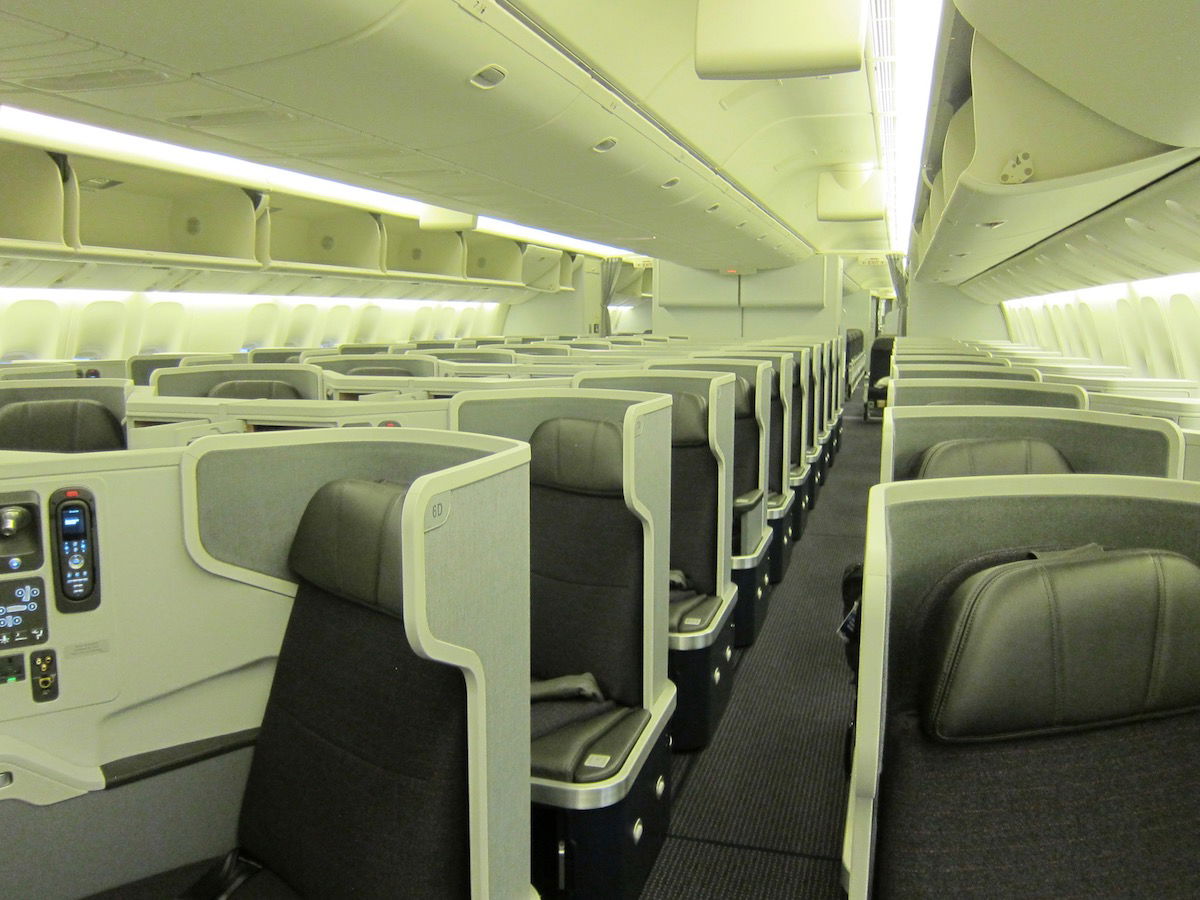 American's New York to Doha route can't be performing well
Ultra long haul flying relies on premium demand to be profitable, and that's an area where this route seems to be performing particularly poorly. For the past few months (admittedly Ramadan is a quiet period for travel to the Middle East, but also before and after that) I've been keeping a close eye on loads on this route, by checking American's upgrade lists on the route almost daily.
OMG these flights are consistently empty in first and business class. Until the day of departure, first class often doesn't have a single person booked in it, while it's not unusual to see business class under half full, and that's after all upgrades have cleared. So if you're looking to upgrade, the good news is that this route is a near guarantee, regardless of your status.
That's not a good sign for the success of this route, especially when you consider the other factors at play:
No one in their right mind who has the choice would choose to book American business class over Qatar Airways business class, given the stark difference in the quality of products
The economics of ultra long haul flying are challenging to begin with, and will be even tougher for American once the new pilot contract is ratified, where pilots will be making a lot more than before (it's disproportionately costly on ultra long haul flights, where you have four pilots getting paid for the entire flight)
American doesn't actually have a robust domestic network to & from New York, but rather that's mostly served by JetBlue; so for those not originating in New York, you're much better connecting to Qatar Airways at another gateway
Now, in fairness, economy is typically quite full on this route, but that's not exactly high yielding traffic. These are almost entirely passengers connecting beyond Doha on Qatar Airways, and that makes per-segment revenue even lower.
It's possible my read on the situation is wrong, or that cargo is somehow incredibly lucrative on this route, or that demand will pick up, but everything I see points to this route not exactly being a success. It's not a good sign when a flight is basically a guaranteed upgrade, and often goes out with dozens of empty first and business class seats… especially on a long haul route.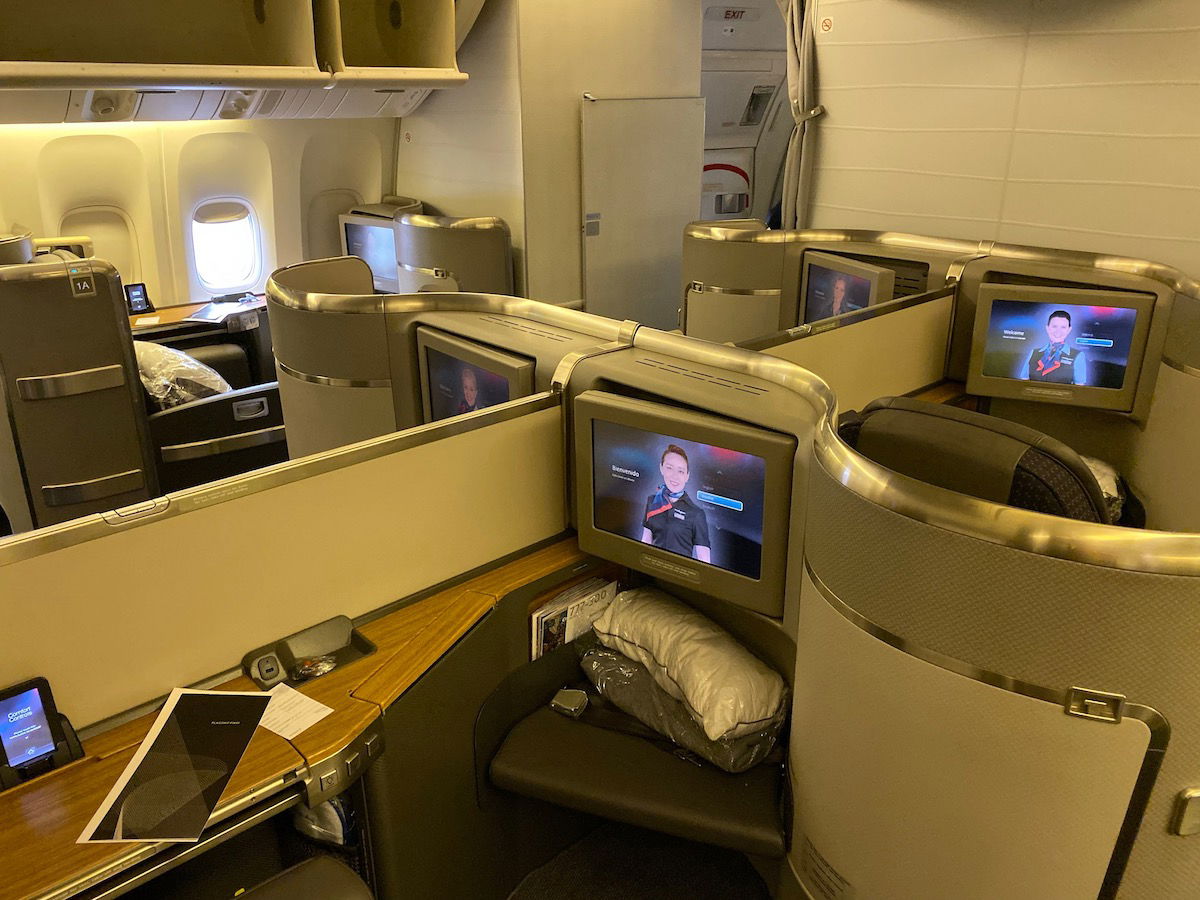 Bottom line
In 2022, American launched a new route between New York and Doha, which marked an exciting new level of cooperating with Qatar Airways. Unfortunately this route hasn't proven to be terribly popular in terms of premium demand, and this has to be American's most consistently empty flight in premium cabins.
For ultra long haul flights, there's usually an inverse correlation between how easy an upgrade is on a route and how profitable it is, and that's not a good sign for this route. Maybe things will improve, but my money is on this route being cut before the end of 2023.
What do you think — will American's New York to Doha route survive?