It appears that American Airlines is considering an order for the Airbus A321LR or A321XLR. This is something that JonNYC first shared, though in the meantime Bloomberg has picked up on it as well, confirming with sources that discussions are taking place.
While no final decision has been made, American is apparently considering ordering Airbus' A321XLR model, which is expected to officially be announced soon, as early as the Paris Air Show later this month.
American's long haul narrow body problem
Currently American's smallest long haul aircraft is the 757-200. American has 34 of these planes in their fleet, and they have an average age of nearly 20 years, so in all likelihood American will have to replace them within the next decade.
While we're seeing more fuel efficient and longer range narrow body planes than in the past, American doesn't currently have another narrow body plane that could act as a replacement for the 757.
This is a key plane for the airline, as they use the 757 to operate flights to secondary markets in Europe out of both New York and Philadelphia, and also operate some of their Latin America routes with the plane.
American's 737 MAXs will operate some longer flights once they're flying again (like Miami to Brasilia), though generally they're putting these on less premium international routes, as these planes have dense configurations, and also don't have the range of the 757.
How the Airbus A321LR would fit into American's fleet
The Airbus A321neo is a competitor to the 737 MAX 9, though what makes the A321 special is that they also have an "LR" (long range) version. The A321LR has a range of about 4,600 miles, so it could comfortably operate many transatlantic flights.
But Airbus is expected to shortly formally launch the A321XLR, on which production will likely start in 2023-2024. This is expected to have another 500 miles of range, meaning it would have a range of over 5,000 miles. This will be an incredibly powerful aircraft, both for operating long and thin routes, as well as for operating routes where several daily frequencies make sense.
As of now Boeing doesn't have a direct competitor to this. We know that Boeing is working on what's currently being referred to as the 797, which would also be a long range, narrow body aircraft.
However, Boeing isn't at the point where they're ready to announce that yet, and the 737 MAX problems are slowing things down further. Furthermore, since this would be an all new aircraft type, it would take quite a while to enter service.
Bottom line
American is apparently seriously considering the A321LR or A321XLR, and frankly I'd be very surprised if they don't place an order for one of these planes soon. This is a natural replacement for the 757, which is getting old.
I think the big question is whether this would be a new order altogether, or if American would simply switch around their current order. American has 100 A321neos on order (they now have the first few in their fleet), so we could maybe see them convert some of those orders to the A321LR or A321XLR.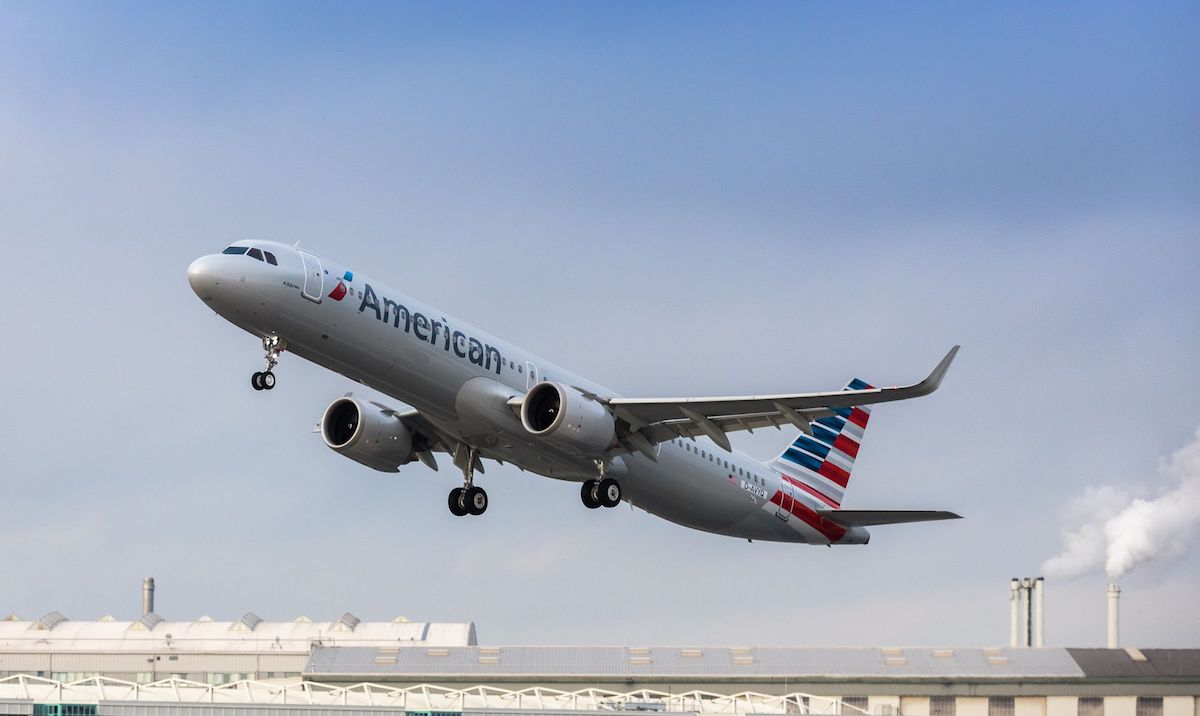 American A321neo
Do you think American will place an order for the A321XLR?